Tzatziki Sauce
By
Arpita
© 2020 Spicy World
Jan 25, 2016
Last month we, two, went for shopping at our nearest outlet mall. We often go there for shopping. A food truck 'Kebabeque' was a new edition to the food court. They served middle eastern food like 'falafel rice', 'hummus', 'shawarma platter' etc. We took a rice bowl with falafel. They served a good amount of flavourful saffron rice, fresh spinach, some good falafel, tasty hummus and tzatziki sauce. We really loved everything in that bowl. But the sauce caught my main attention. It was so fresh, the flavours were unique and added a different taste to the whole bowl. So, after coming home, I started to do research about this 'tzatziki' sauce and I never thought that the ingredients will be so simple. I made this sauce next day with some turkish kebabs and we enjoyed every bite of them. Try this in your kitchen and let me know how it turns out.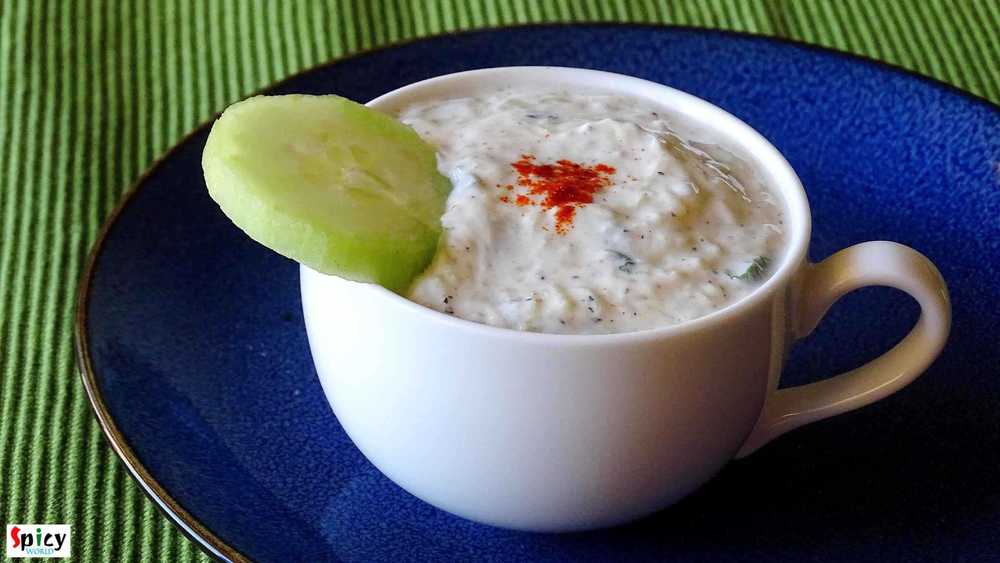 Ingredients
1 cup of thick yogurt.
1/2 cucumber, peeled.
1 Teaspoon of crushed garlic.
2 Teaspoons of lemon juice.
1 Teaspoon of each (red chilli powder, black pepper powder, roasted cumin powder).
Some chopped fresh mint leaves.
Salt and sugar.
Steps
Add the yogurt in a mixing bowl. Beat the yogurt well with a spoon.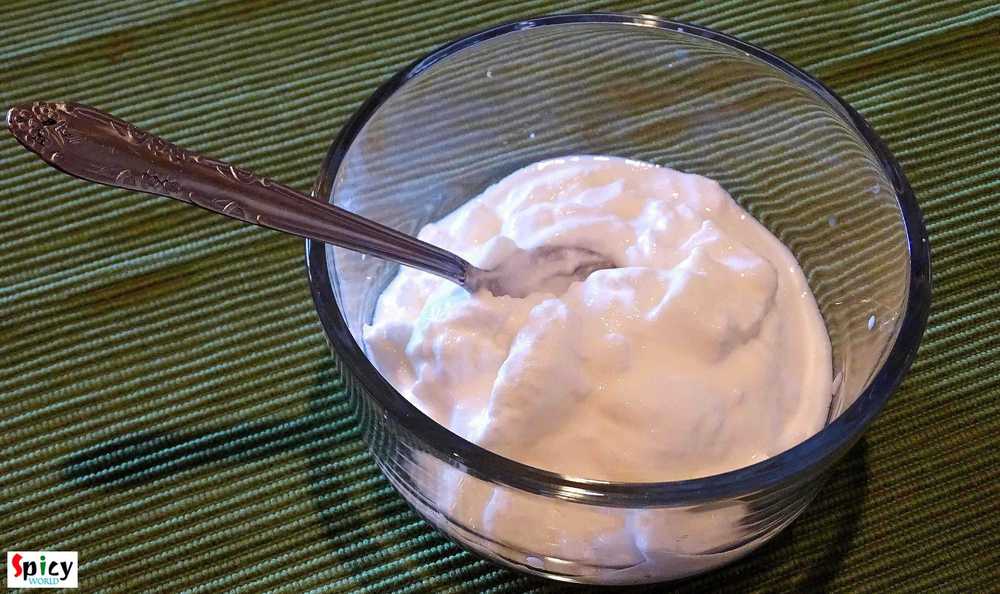 Grate the cucumber and get rid of it's excess water.
Add the grated cucumber to the curd.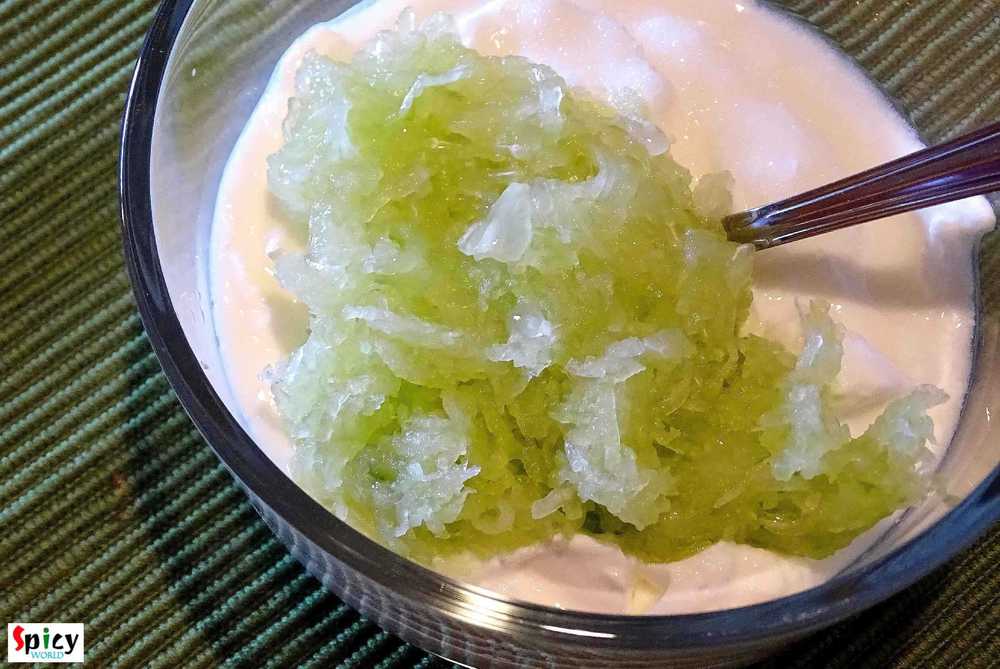 Then add all the powder, salt and half Teaspoon of sugar.
Mix well.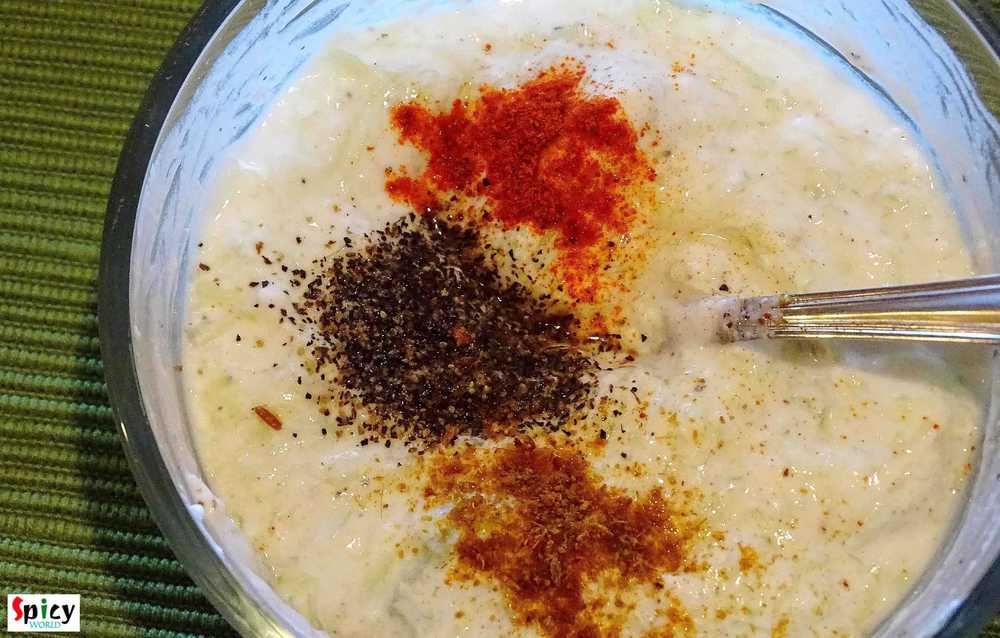 Then add crushed garlic and fresh lemon juice. Again mix it.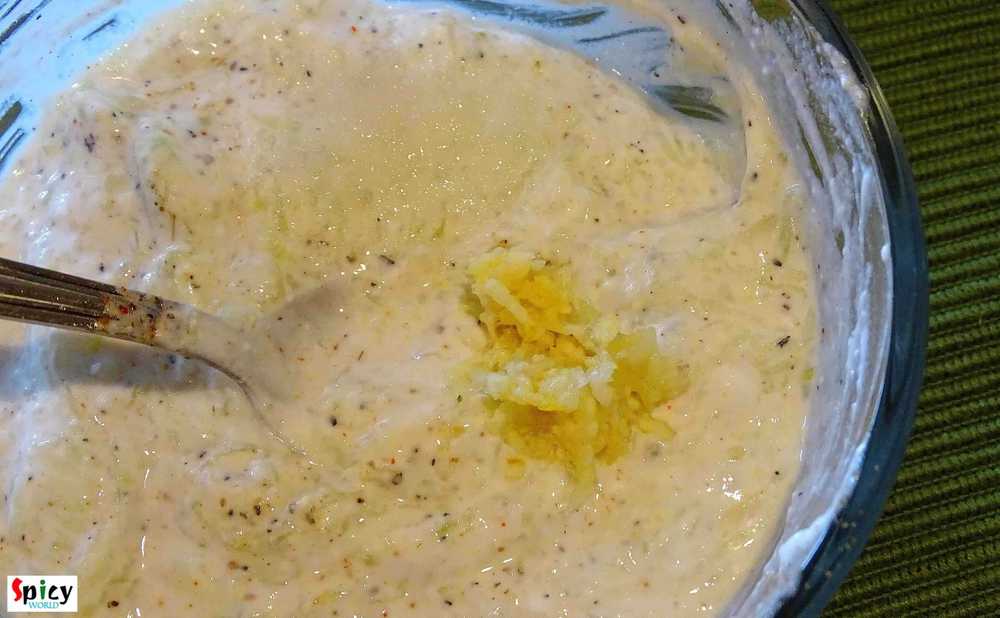 Lastly add some chopped mint leaves. You can also add some dill leaves also.
Mix everything well.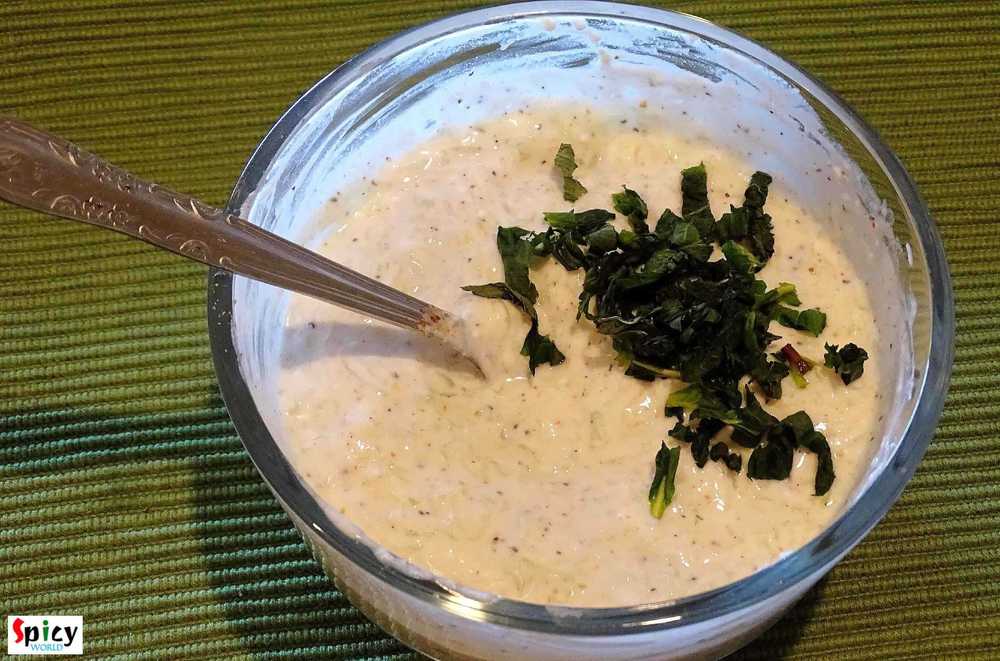 Put the sauce in fridge for 2-3 hours. Then serve it chill.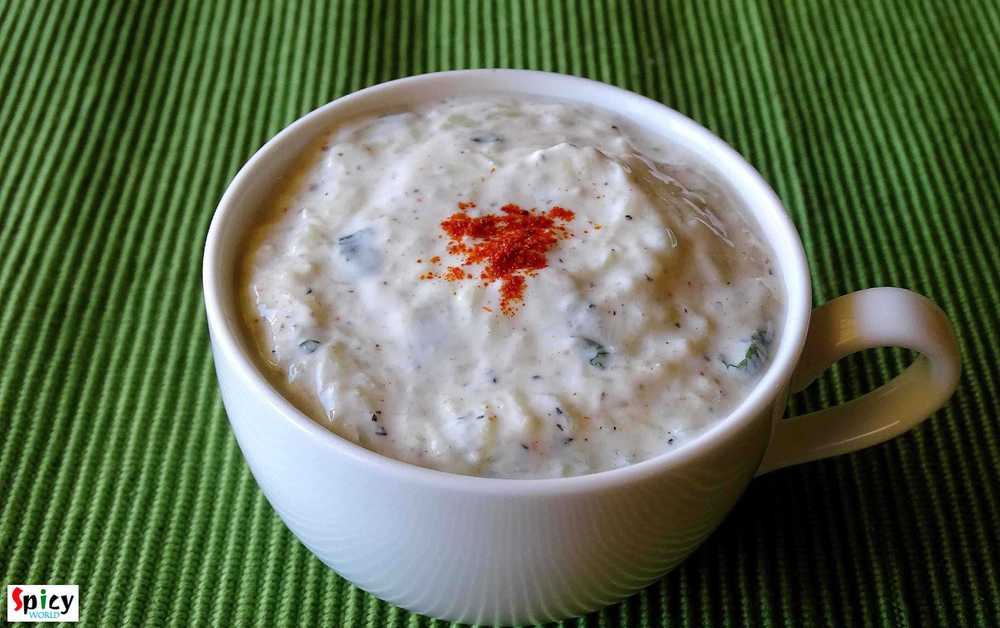 Your tzatziki sauce is ready ...
Enjoy this chill with some kebabs or in some wraps.

All Images and Recipes are copyrighted to Spicy World.
For more recipes visit us at http://spicyworld.in