Boil 2-3 cups of water in a saucepan.
Add the hakka noodles. Boil it till become firm to bite.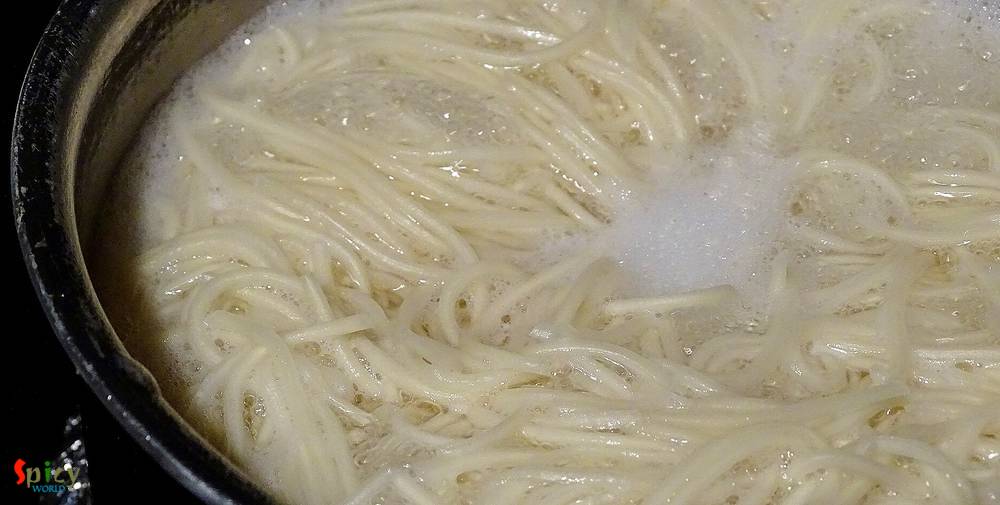 After that drain the water completely and put the noodles under cold water immediately for a minute.
Again drain the water and keep aside.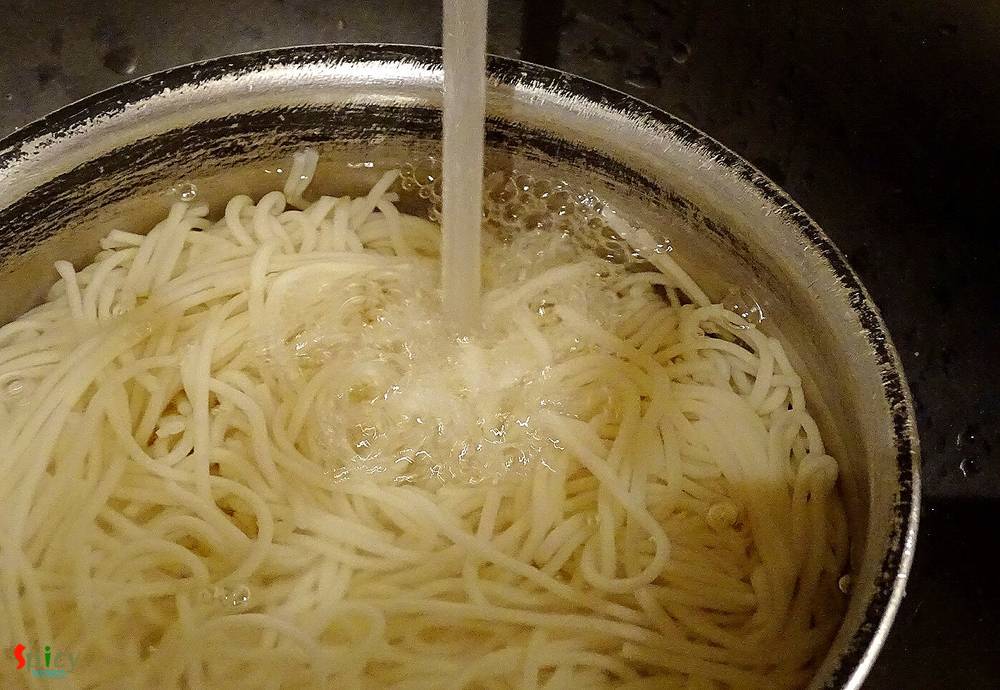 Heat 1 Tablespoon of oil in a pan.
Add minced chicken, pinch of salt and black pepper powder.
Mix everything for 4-5 minutes in high flame and remove it from the pan.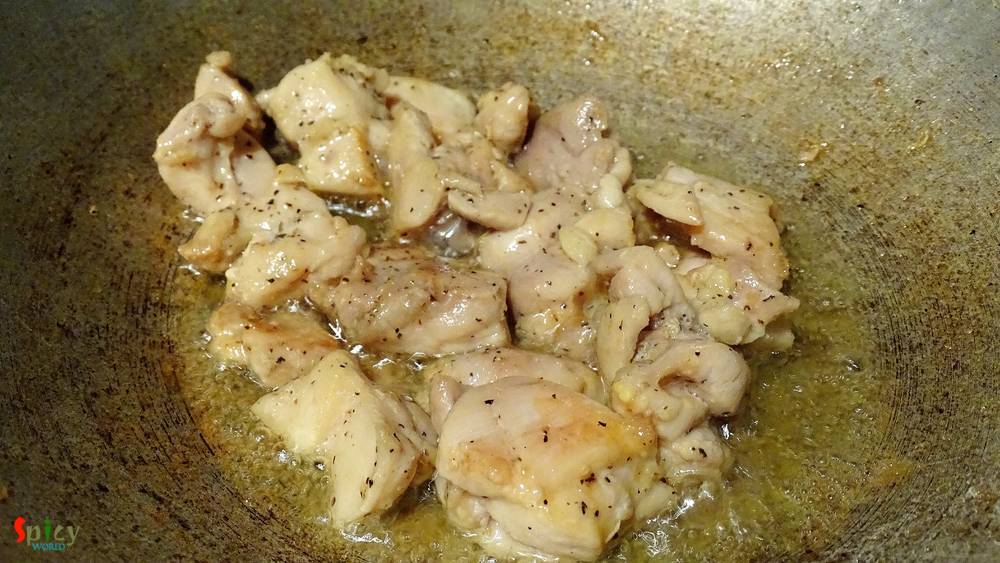 Again heat 1 Tablespoon of oil.
Break 2 eggs in hot oil with pinch of salt and pepper.
Scramble the eggs properly, fry for 2-3 minutes and remove from the pan.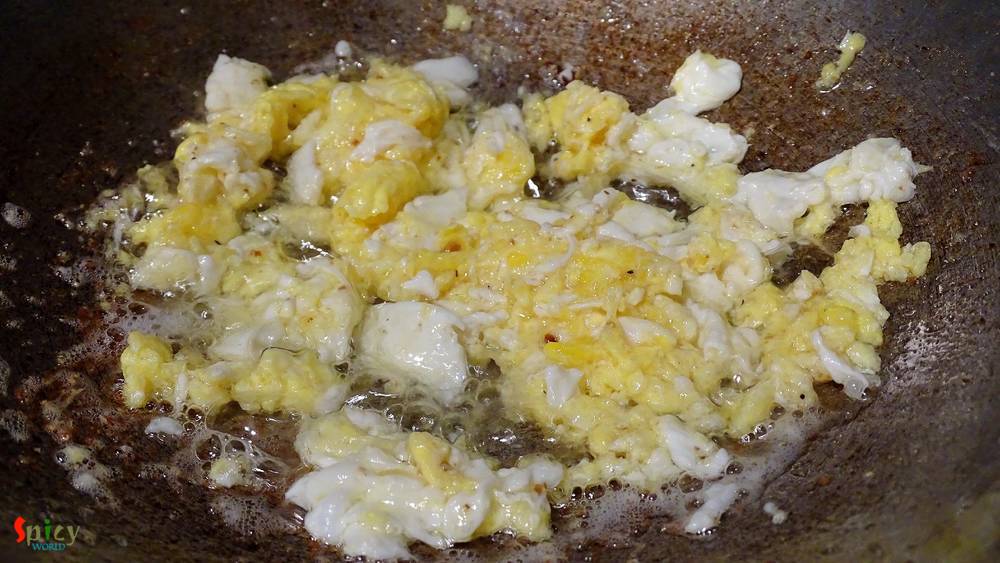 Now heat the remaining oil.
Add chopped garlic in hot oil. Saute for 30 seconds.
Then add all the veggies with pinch of salt.
Fry everything for 5 minutes in high flame.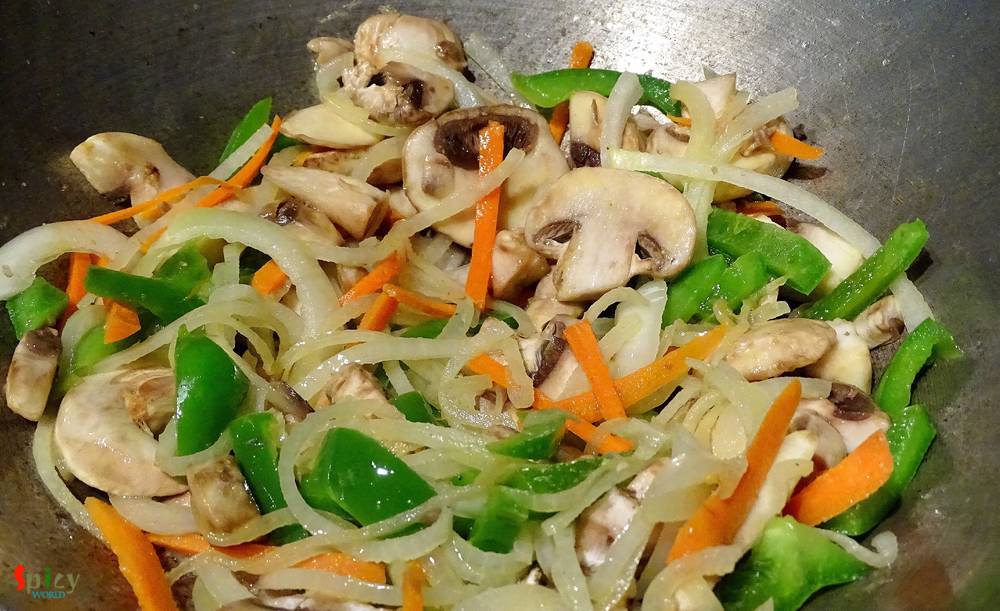 Then add msg, vinegar, pepper powder and more salt. Mix again.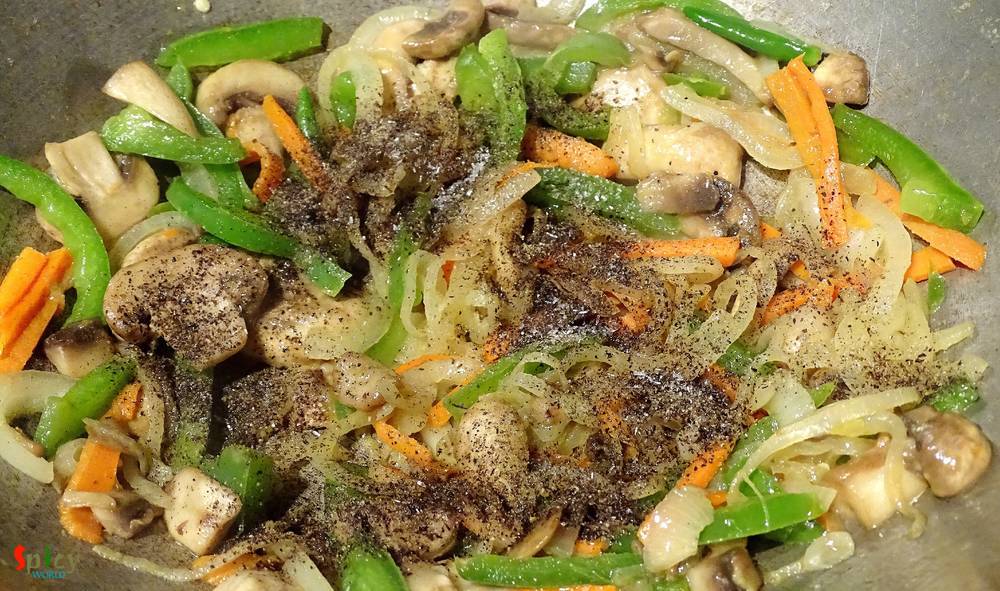 Then add the boiled noodles. Toss everything very well.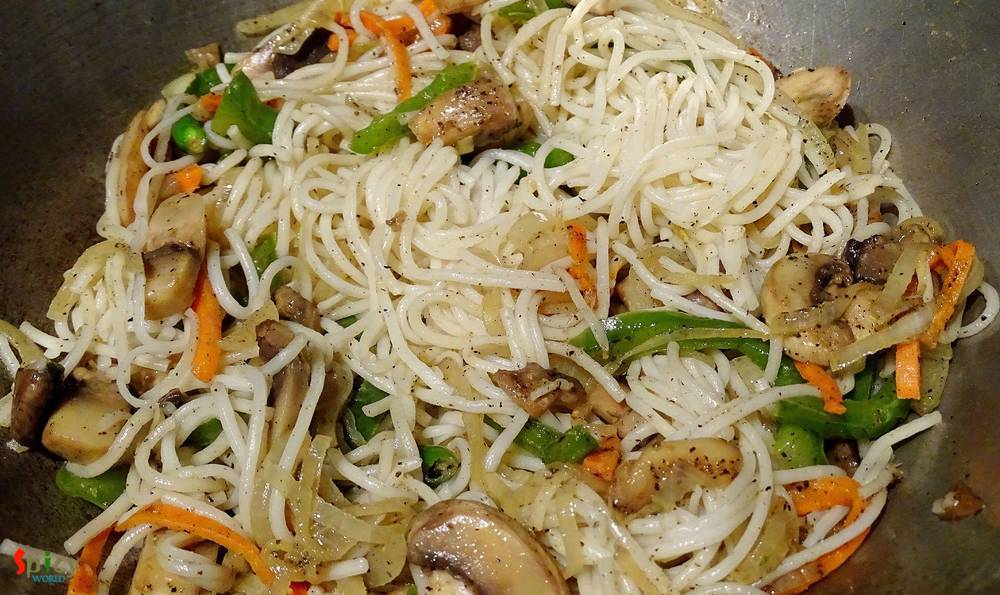 Now add green chilies and chilli sauce.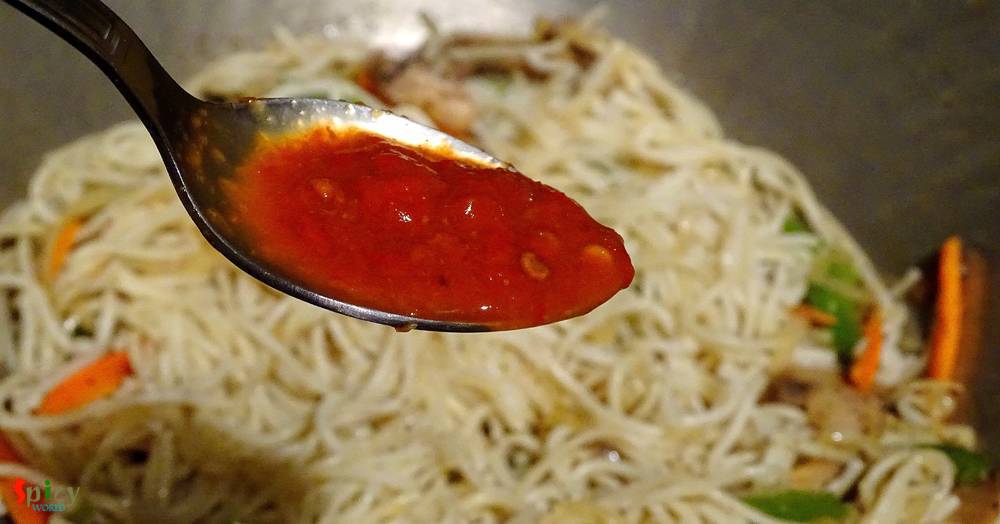 Then add sesame oil, mix the entire thing in high flame for 5 minutes.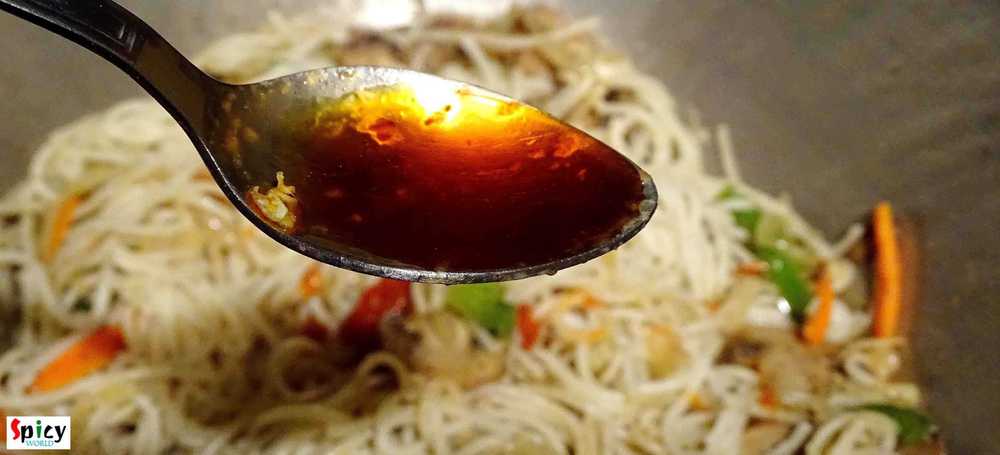 Add that fried chicken and scrambled eggs to the noodles. Mix well.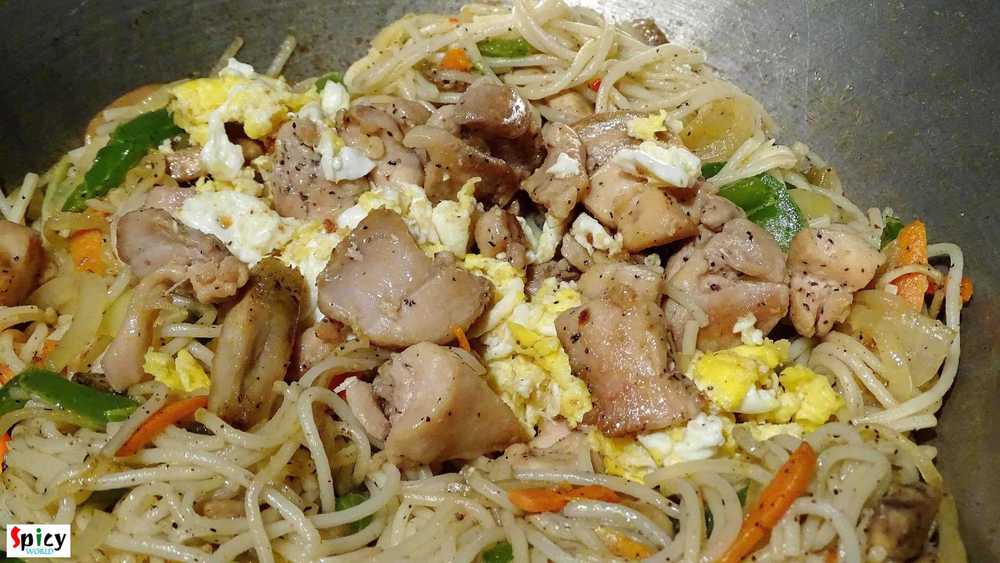 Lastly add some chopped spring onion. Mix once again.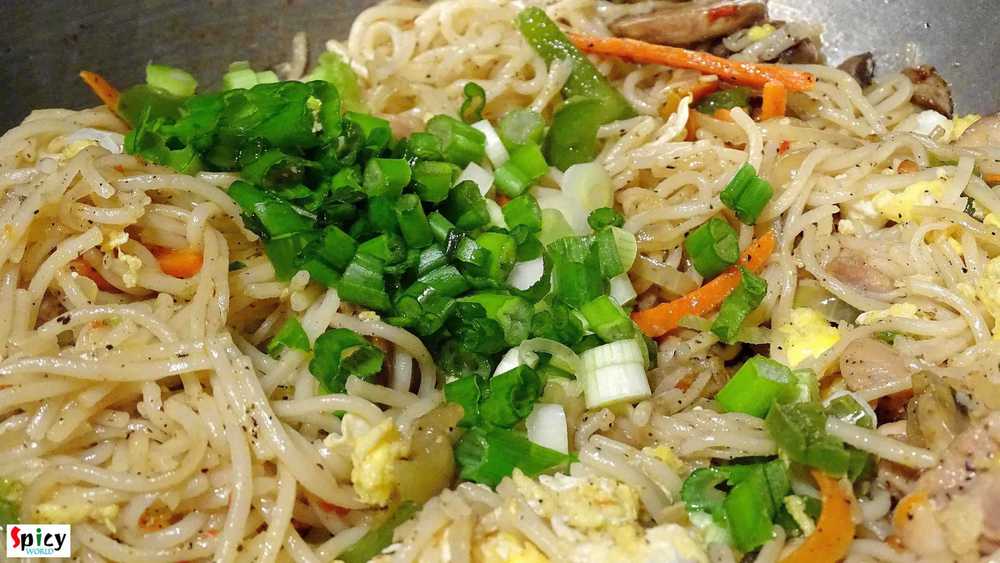 Check the seasoning and then turn off the heat.