Wash the eggplant and pat it dry.
Trun on the burner and place the eggplant directly.
Turn it around in every 2 minutes. Within 6-7 minutes the eggplant will become soft.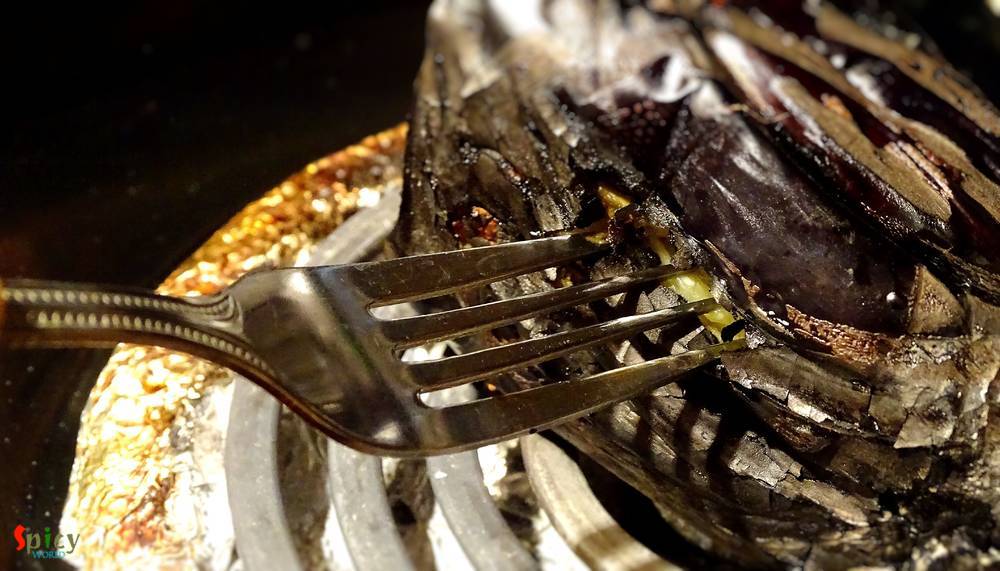 Turn off the flame and put the smoked eggplant in a bowl of water for 15 minutes.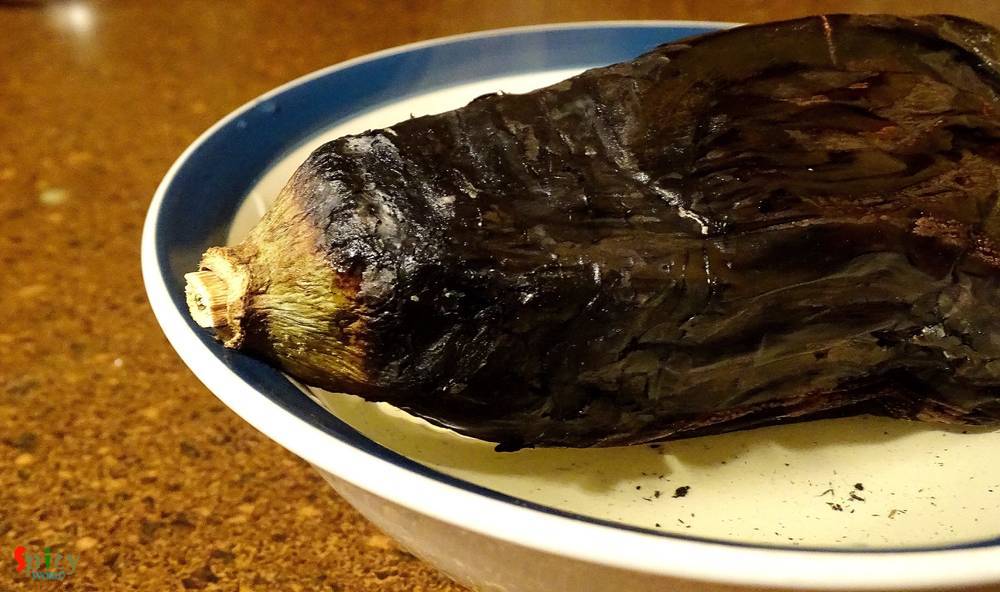 After resting for 15 minutes in water, you can easily peel it's skin.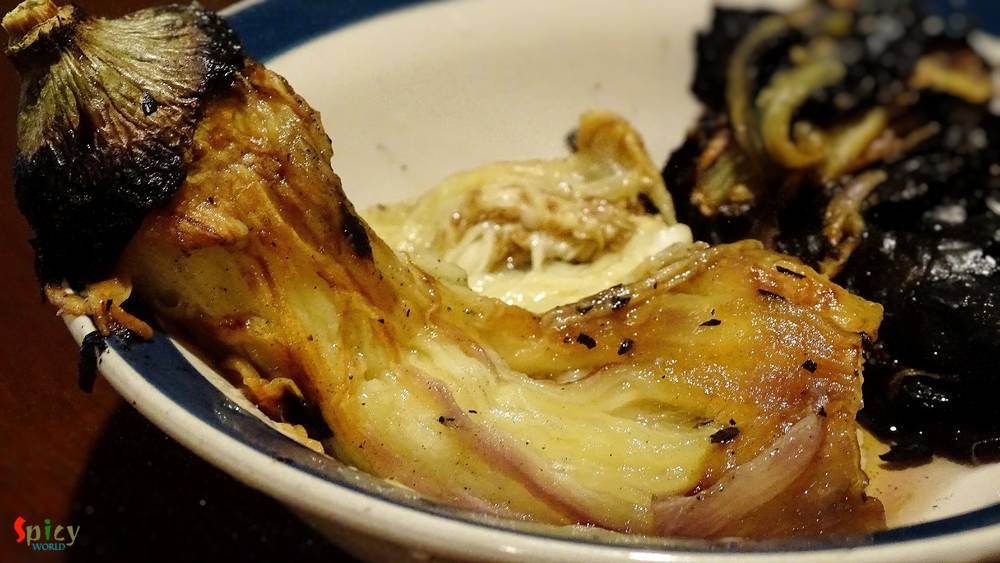 After that mash it with your hand a bit.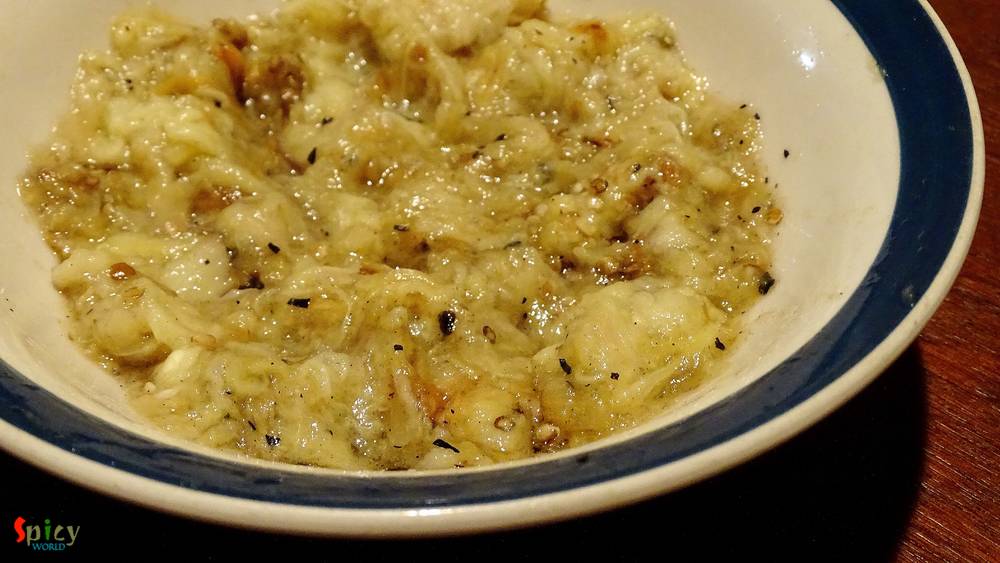 Heat oil in a kadai.
Add cumin and crushed coriander seeds in hot oil. Saute them for 30 seconds.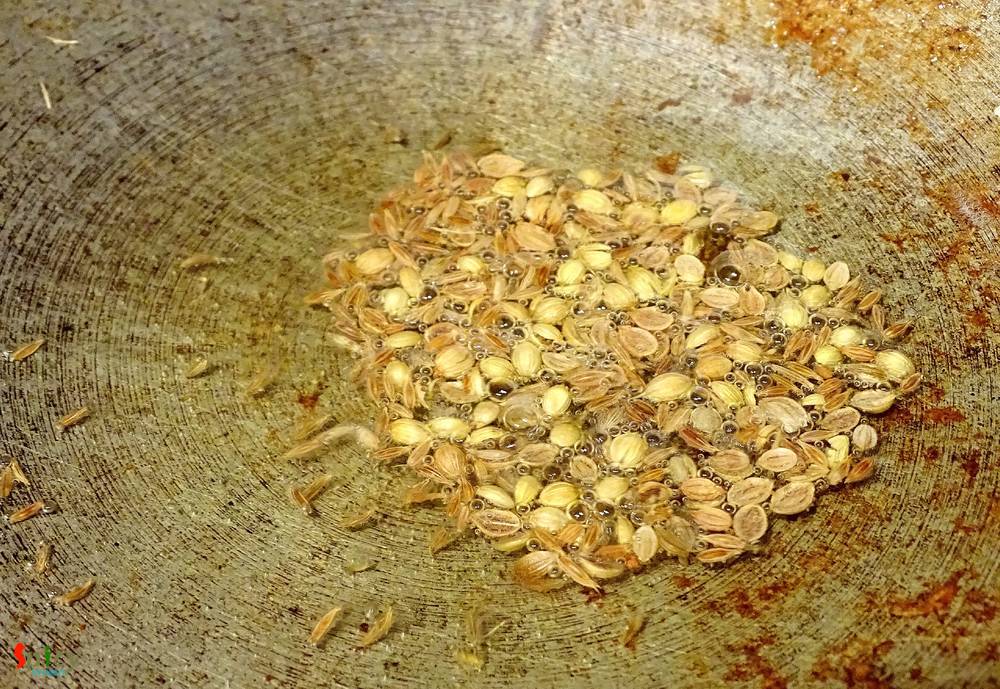 Add chopped onion. Fry it till golden in color.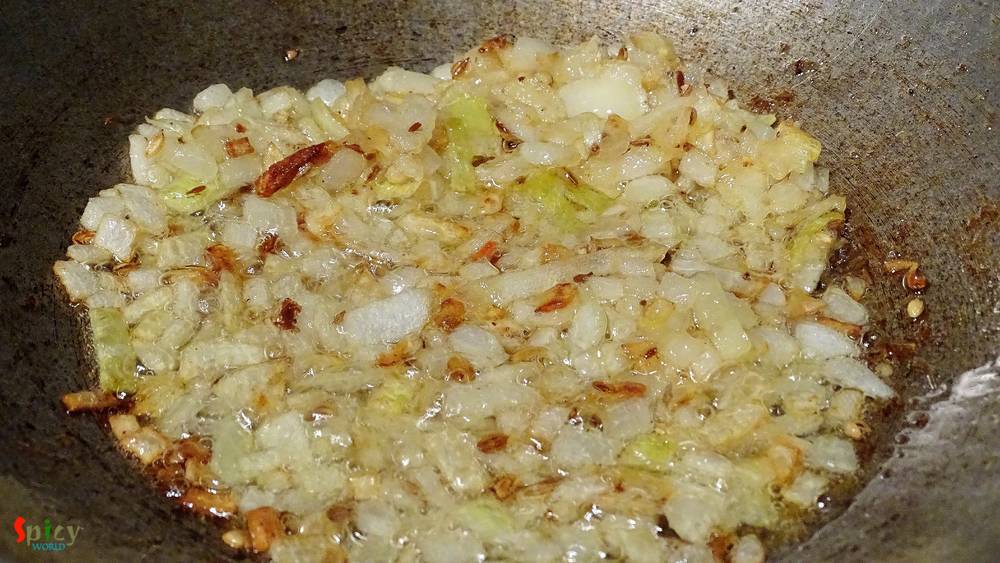 Add ginger and garlic paste, salt, pinch of sugar and all the above mentioned spice powder. Mix everything well for 3-4 minutes.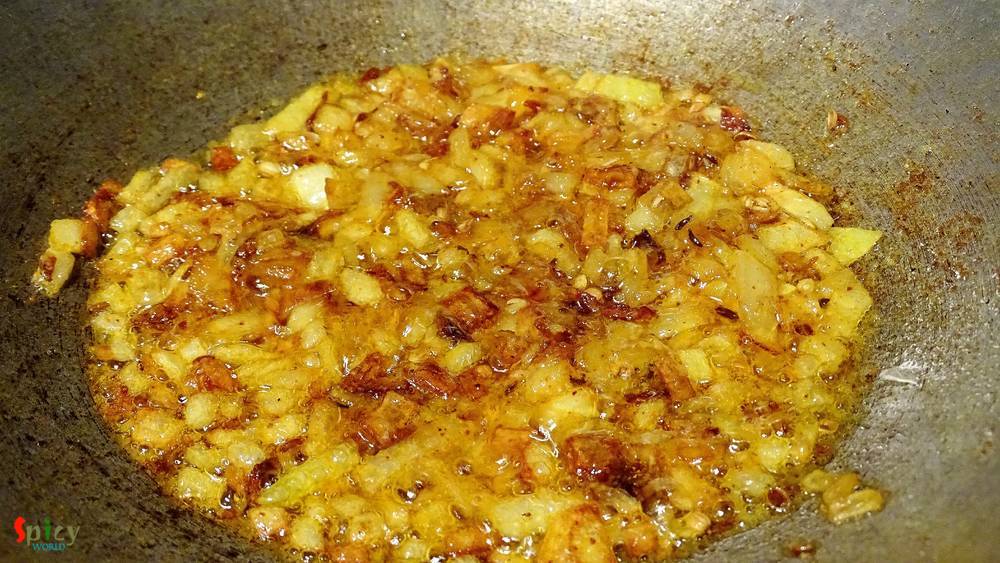 Then add chopped tomatoes and green chilies. Cook it for 5 minutes.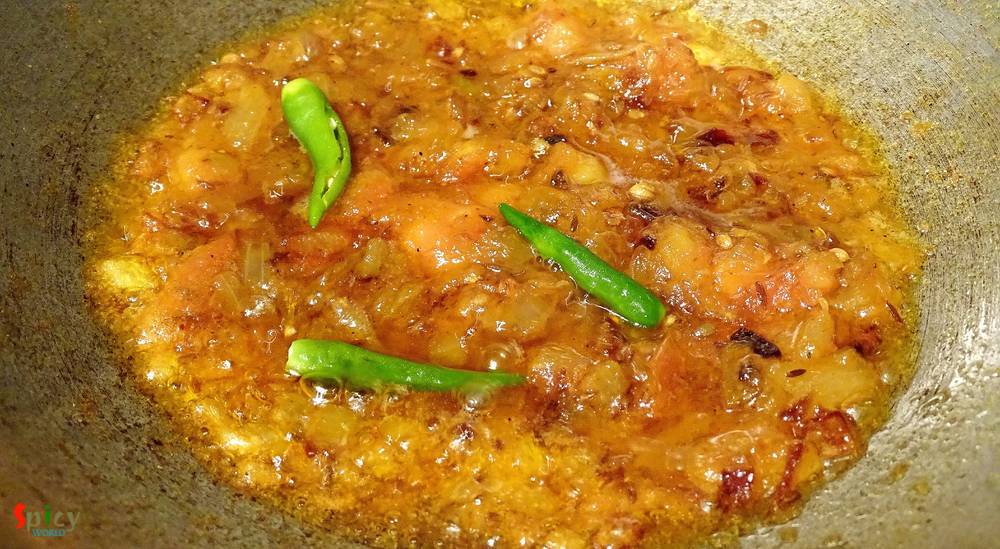 Now its time to add mashed eggplant into the masala. Mix it very well for 15 minutes in slow flame.
The more you cook, the more taste will come out.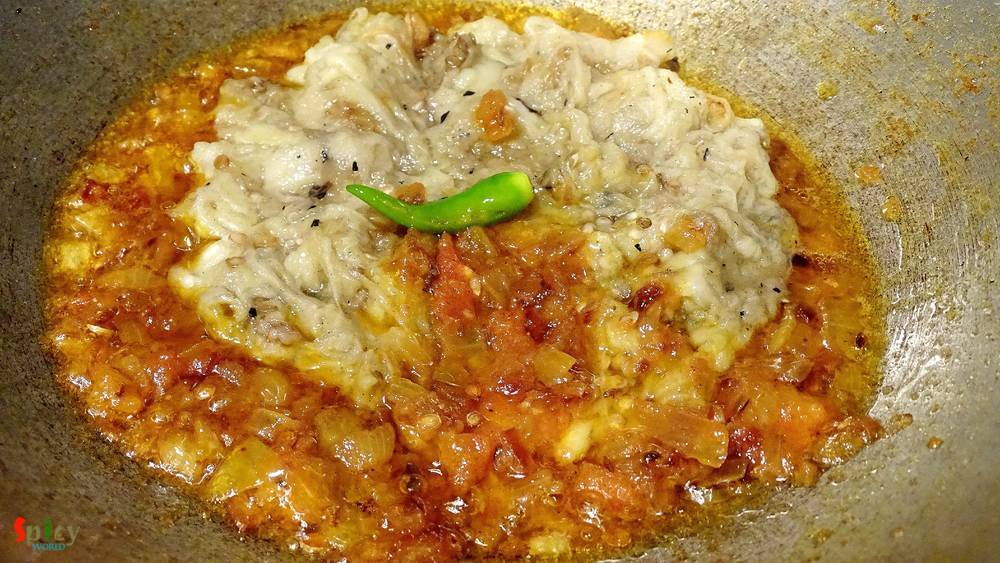 Add very little warm water, if you want. Cook it for another 10 minutes.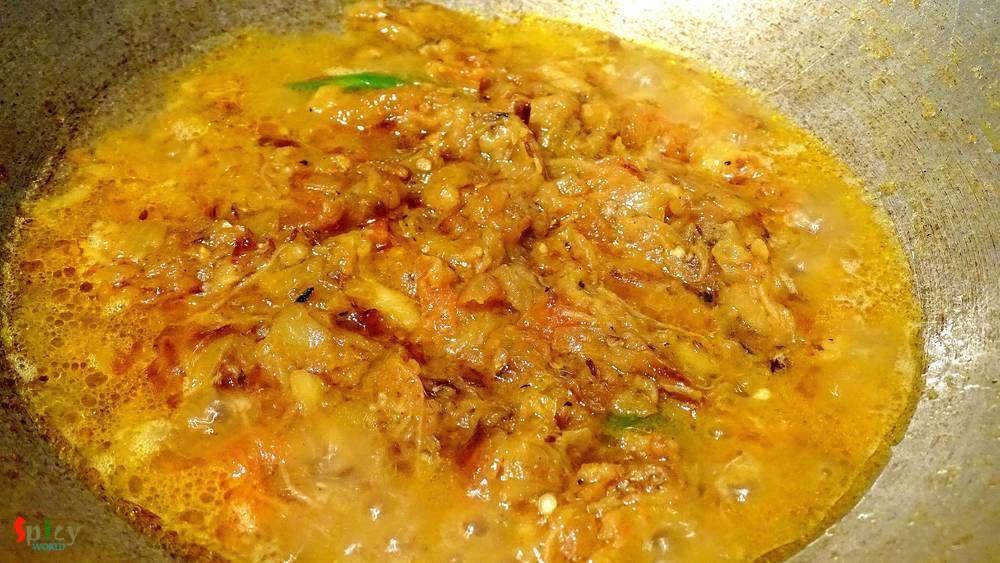 Check the seasoning.
Add some chopped coriander leaves and turn off the heat.
Let it rest for 3 minutes, then serve.