Take soft butter, 1 Teaspoon garam masala, some italian seasoning and salt in a bowl.
Mix everything well.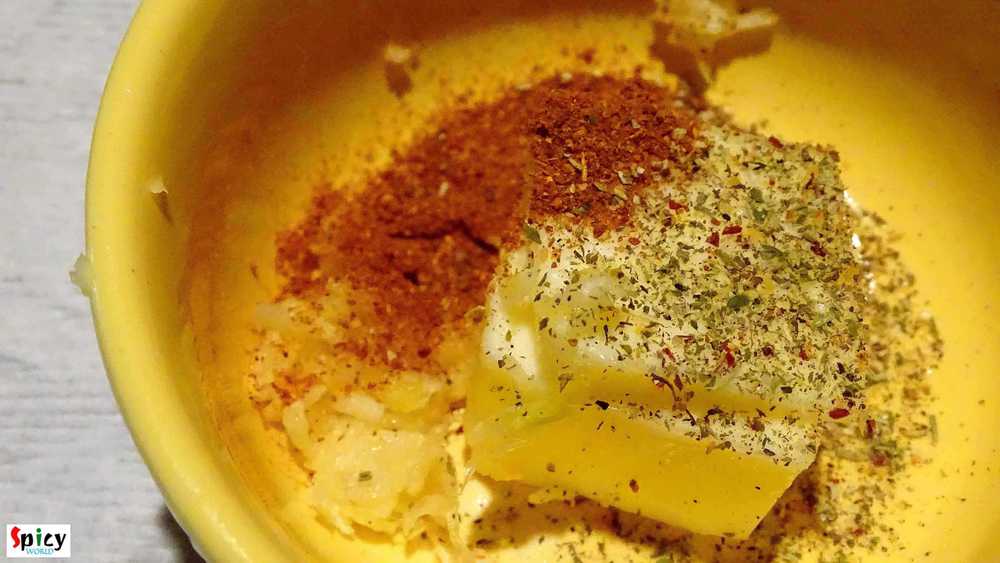 Place the chicken on a flat dish. Do not discard the skin. It will give a nice crunch.
Make few slits upon the chicken with sharp knife.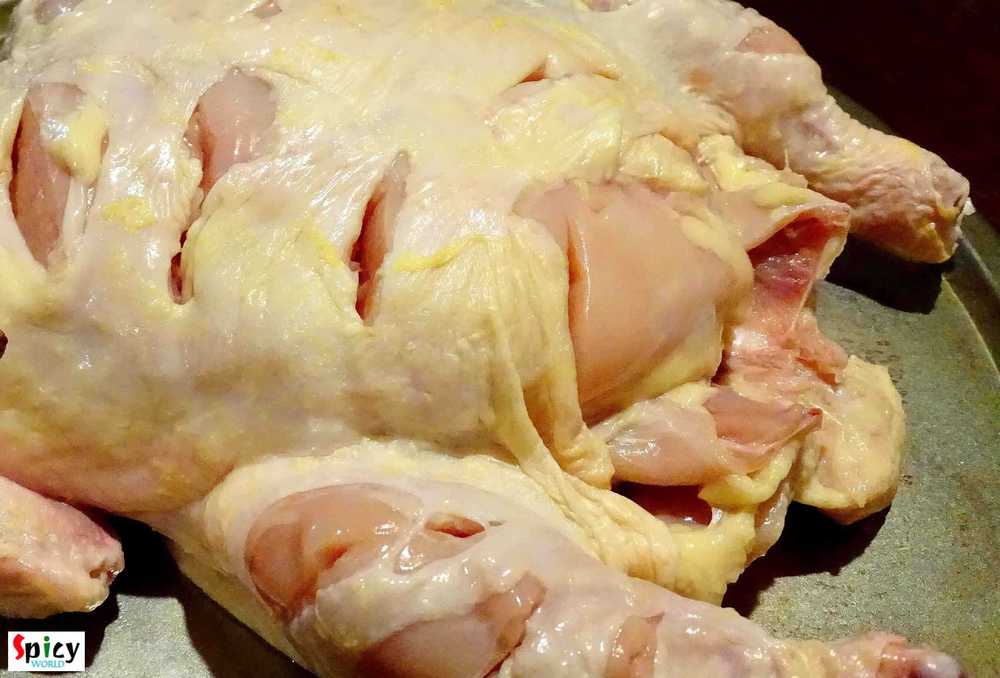 Apply the butter mixture under the skin only.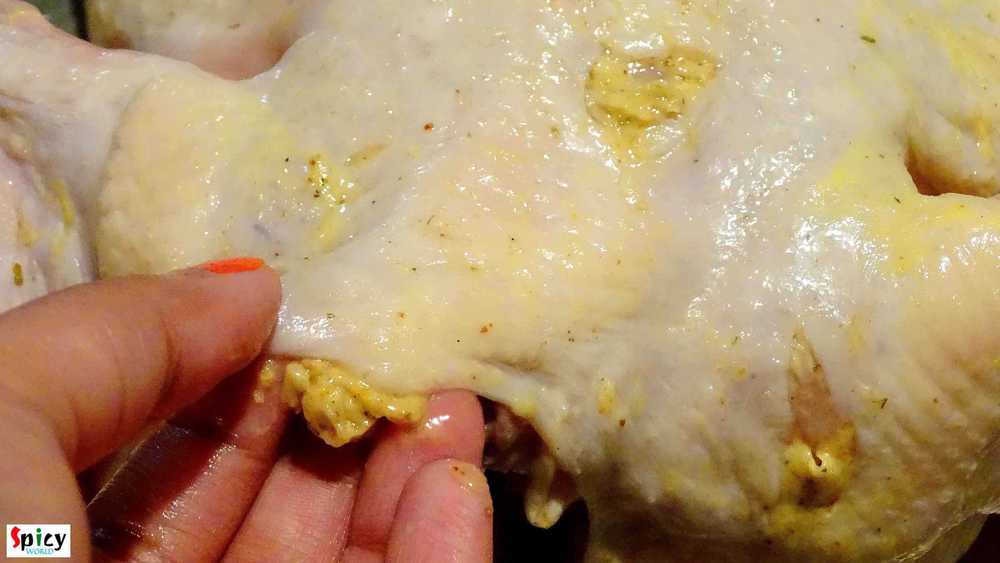 Then take oil, tandoori masala, garam masala, red chilli powder and lots of salt in a bowl. Mix it.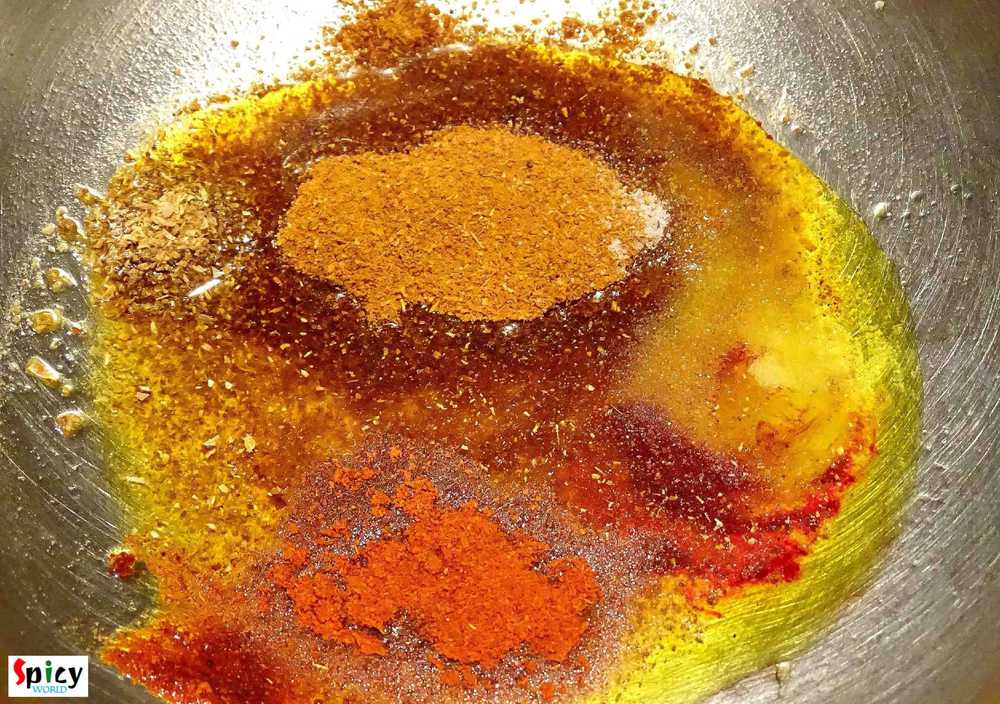 Add thick yogurt and ginger+garlic paste. Mix it.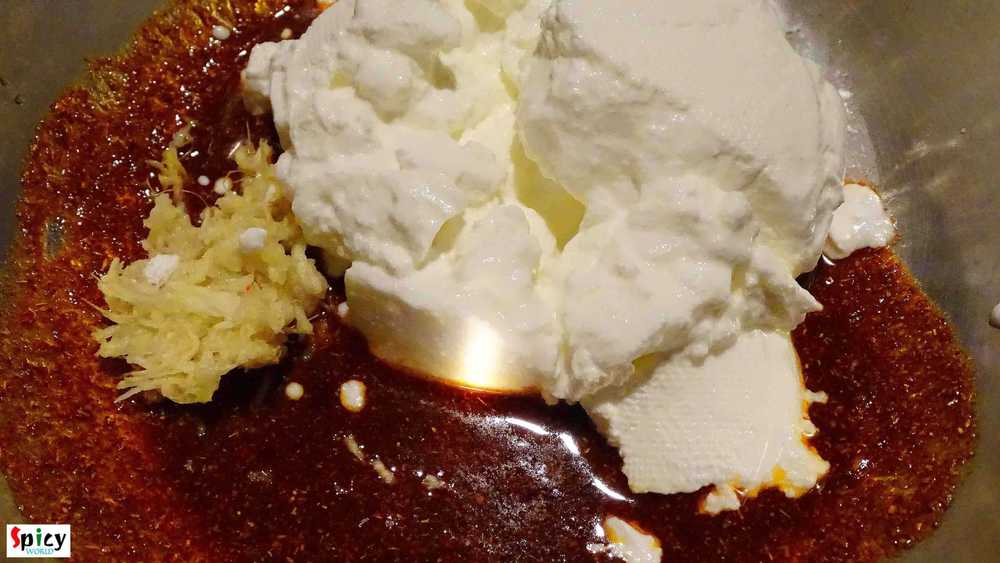 Lastly add kasuri methi and mix again.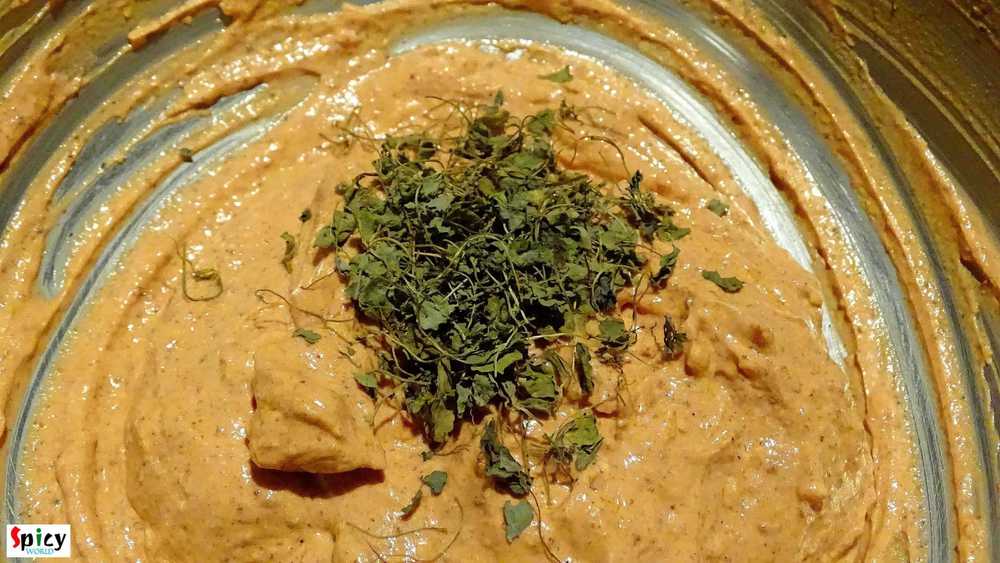 Put the chicken in the marination and massage the chicken very well.
Keep the marinated chicken in refrigerator for overnight.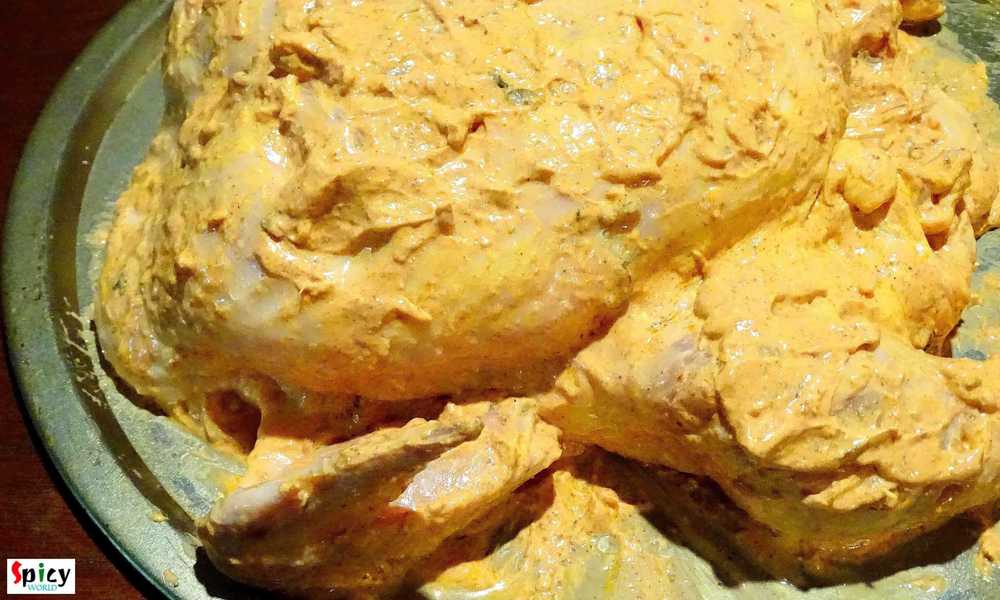 Take out the chicken from the fridge before 1 hour from baking.
Put the potato cubes and onion rings in the baking tray.
Add little oil, salt and italian seasoning. Mix them well.
Place the onion rings in the middle and keep the potato cubes on the side.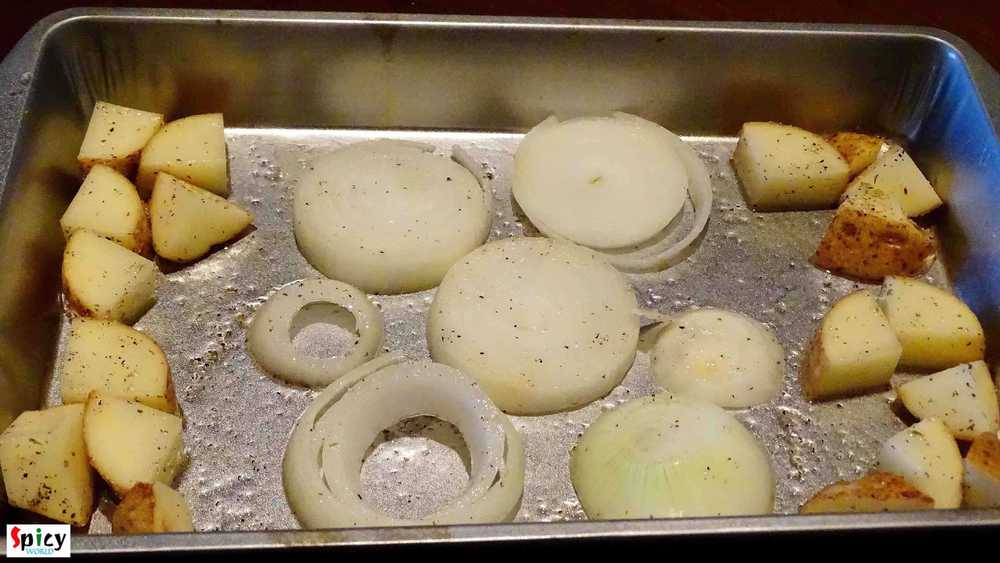 Put the marinated chicken on the onion rings.
Fill the stomach with onion chunks, coriander leaves and lemon pieces.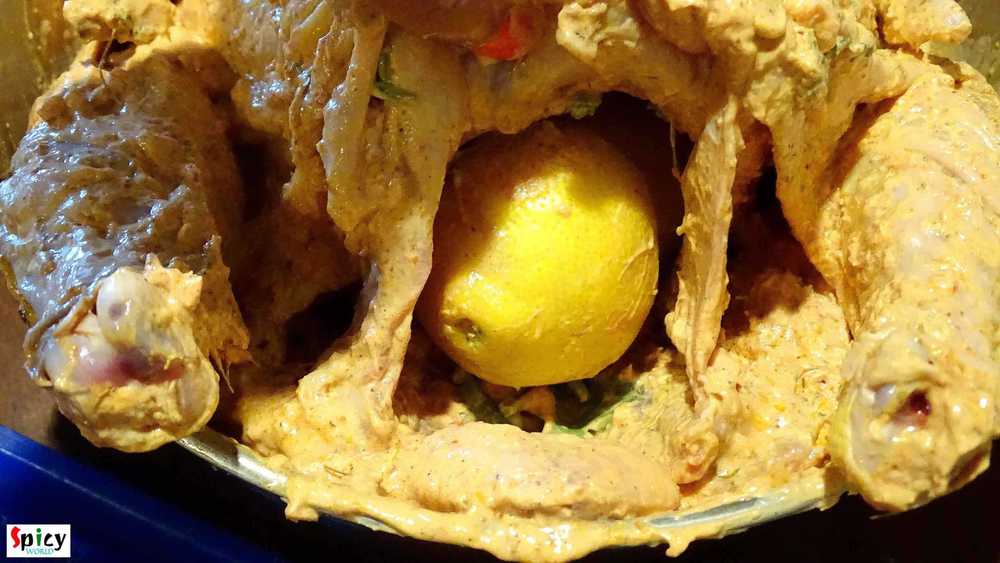 Tie up it's leg with kitchen thread.
Now its all set to bake.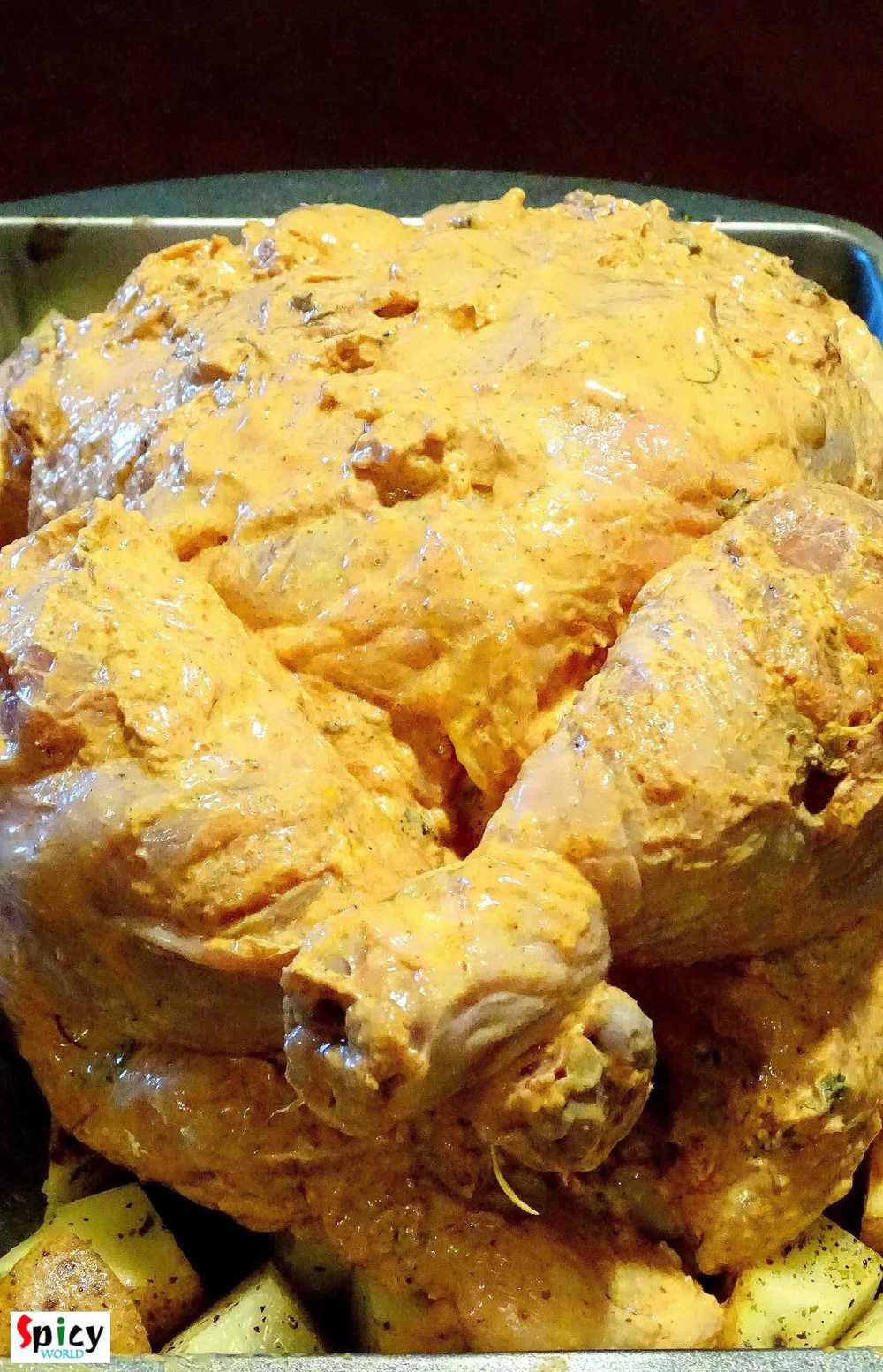 Put the chicken in the preheated oven for 1 hour in 425℉ (degree Fahrenheitt).
After baking let it rest for 10 minutes, then serve.