Take wheat flour and maida in a mixing bowl.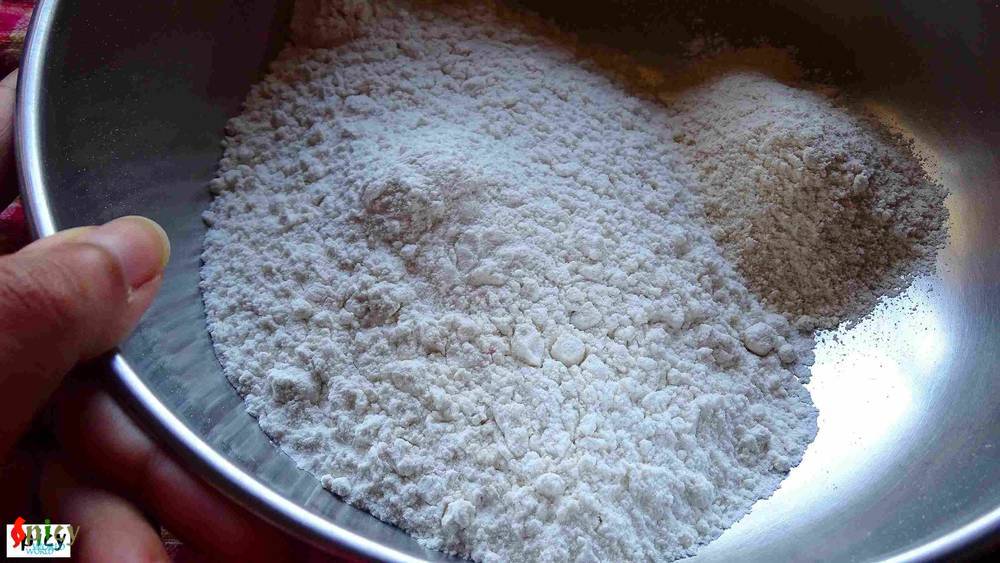 Add salt and ghee in the flour. Mix everything well.
You can also add pinch of 'ajwain' / 'joaan' in the flour.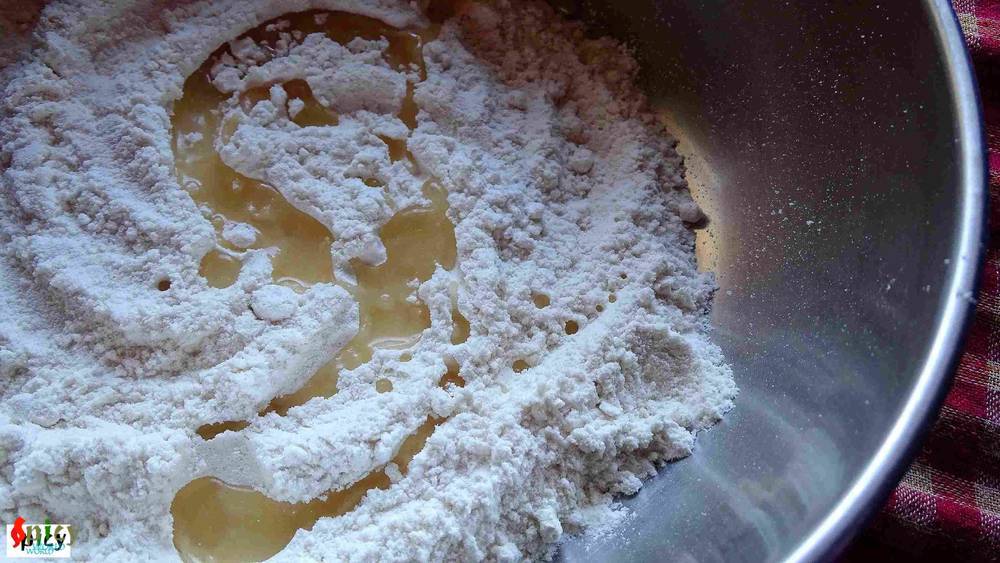 Then gradually add water and mix the flour. Make a soft dough.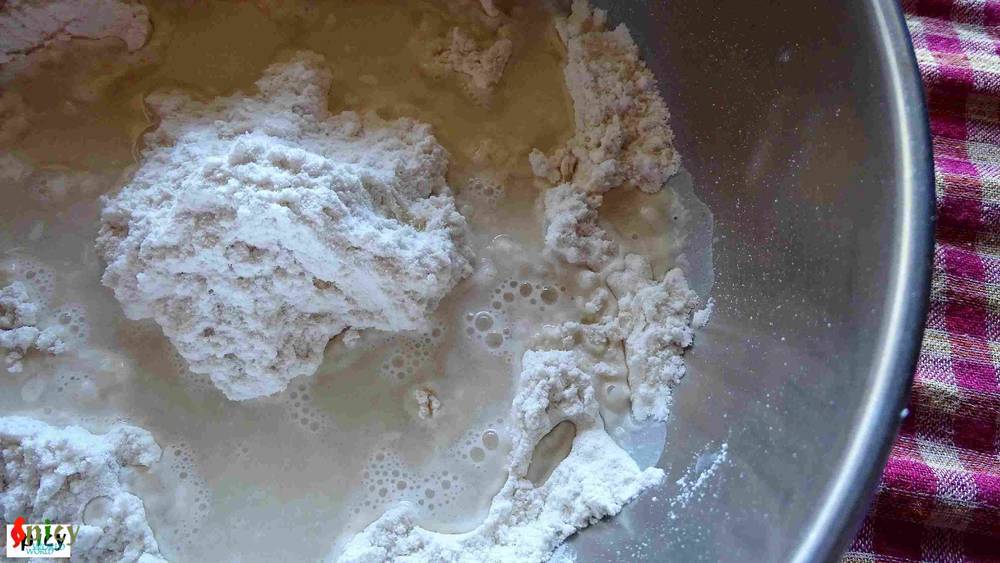 Knead the dough for 2 minutes and cover it with a damp cloth for 15 minutes.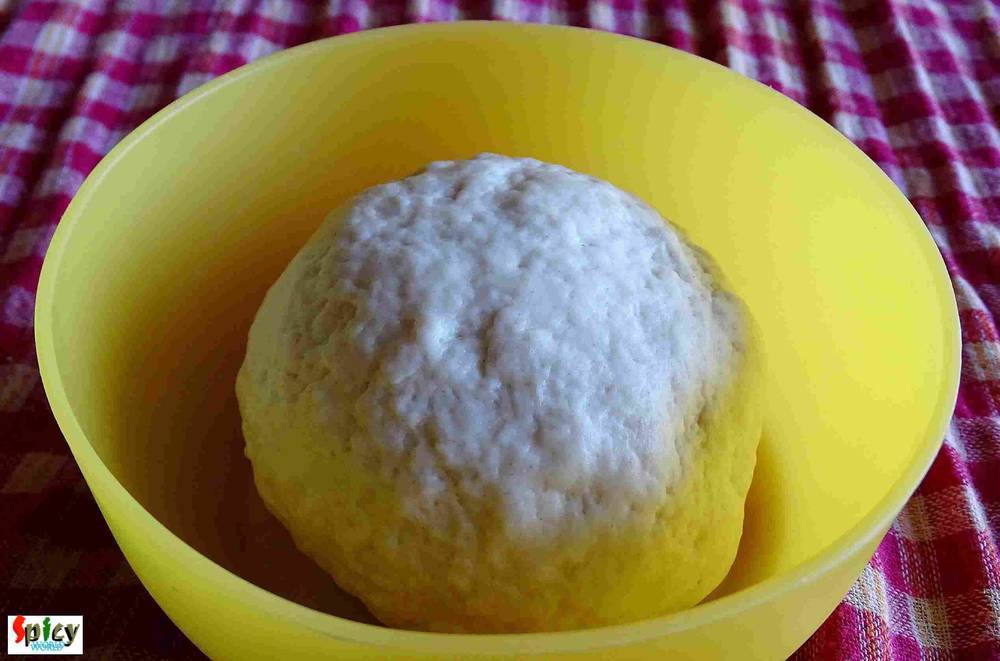 Peel the skin from boiled potatoes.
Crumble them little bit.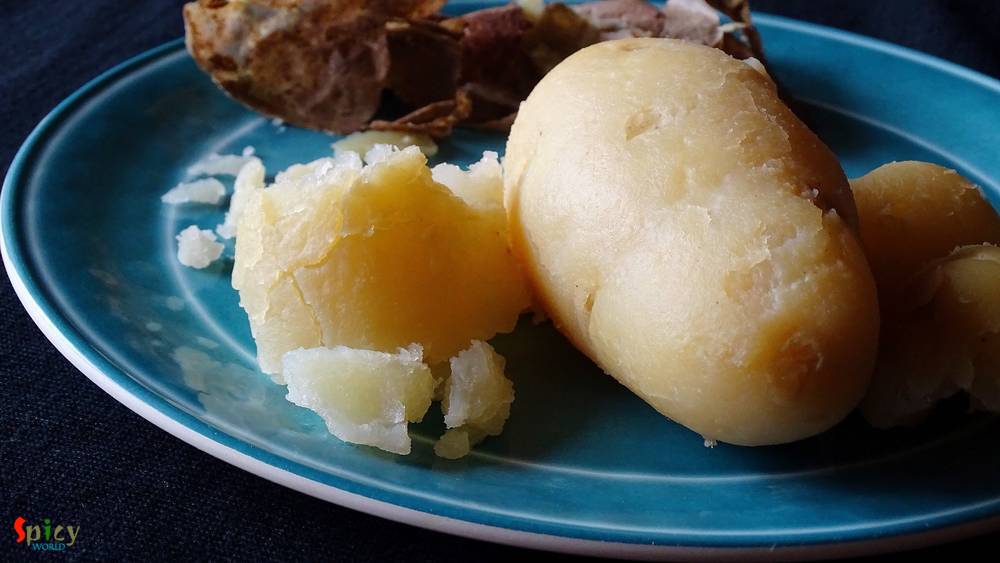 Add salt, ginger, green chilies, onion, coriander leaves and all the above mentioned spice powder.
Mix everything well.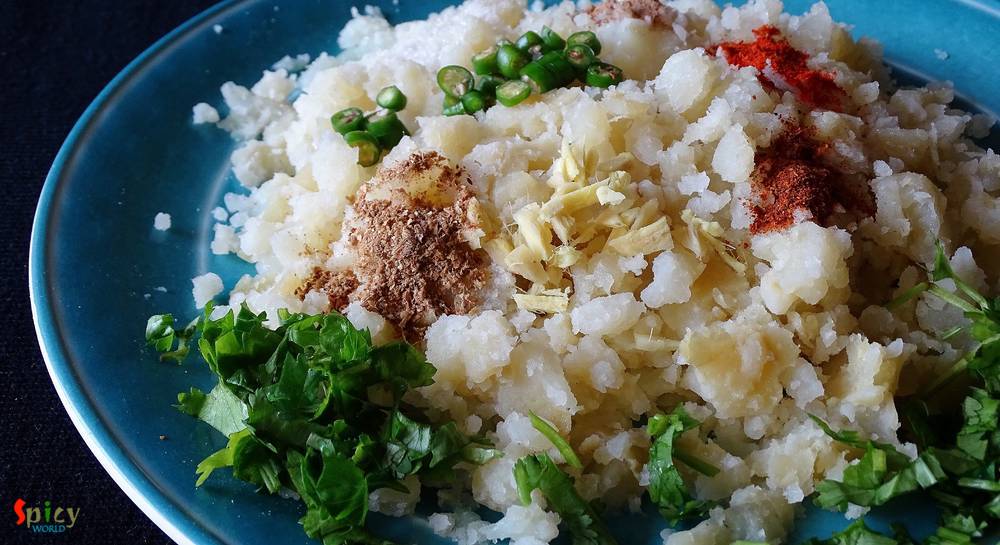 Lastly add crushed coriander seeds to the potato mixture.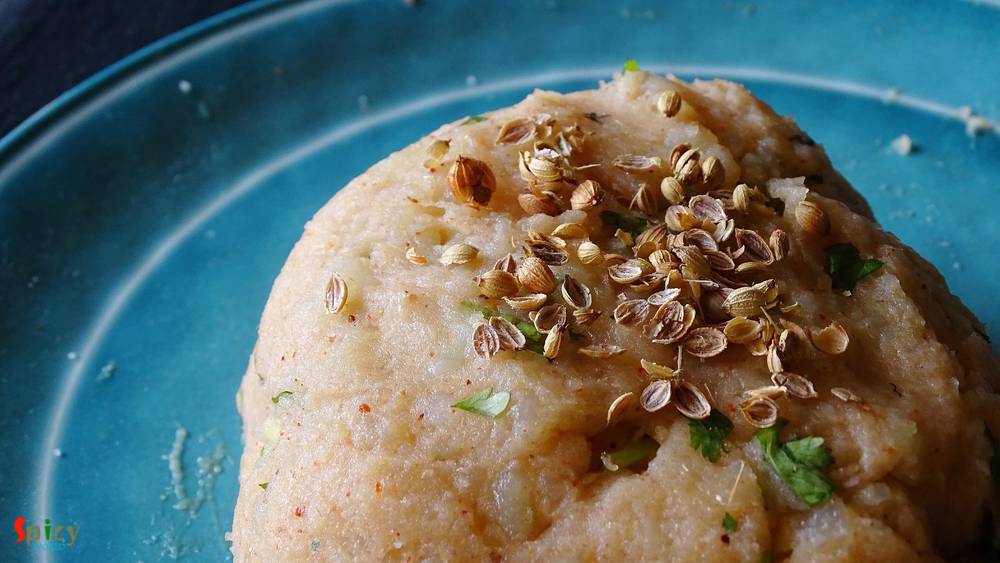 Mix it well and check the seasoning.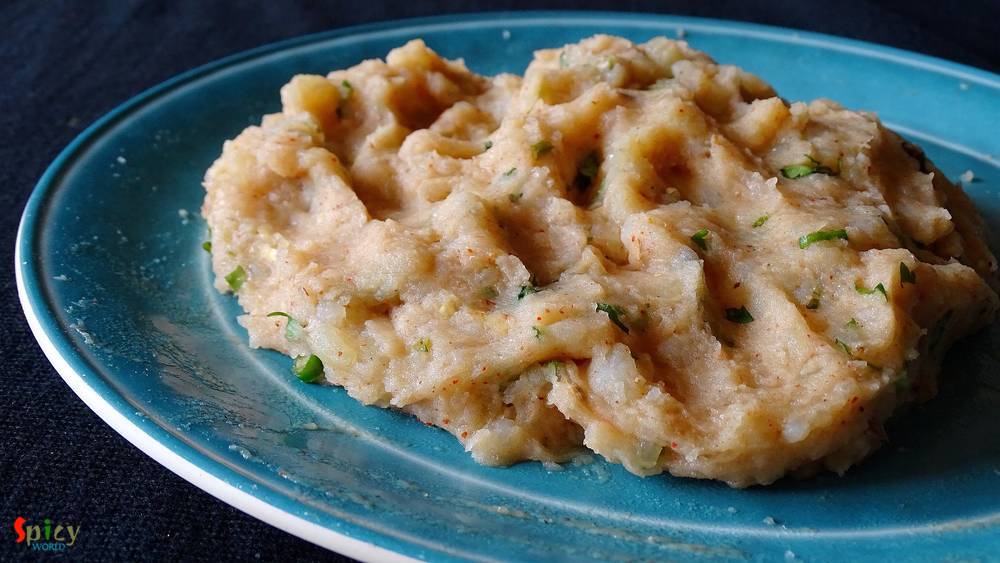 Now divide the dough in similar portions and make lemon size balls.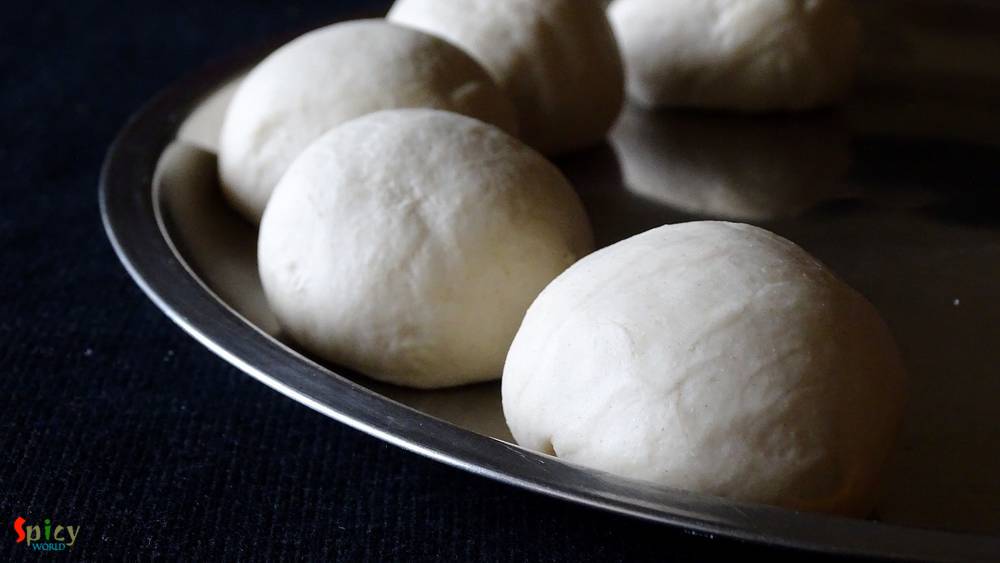 Apply some dry flour and flatten each ball to 2 inches.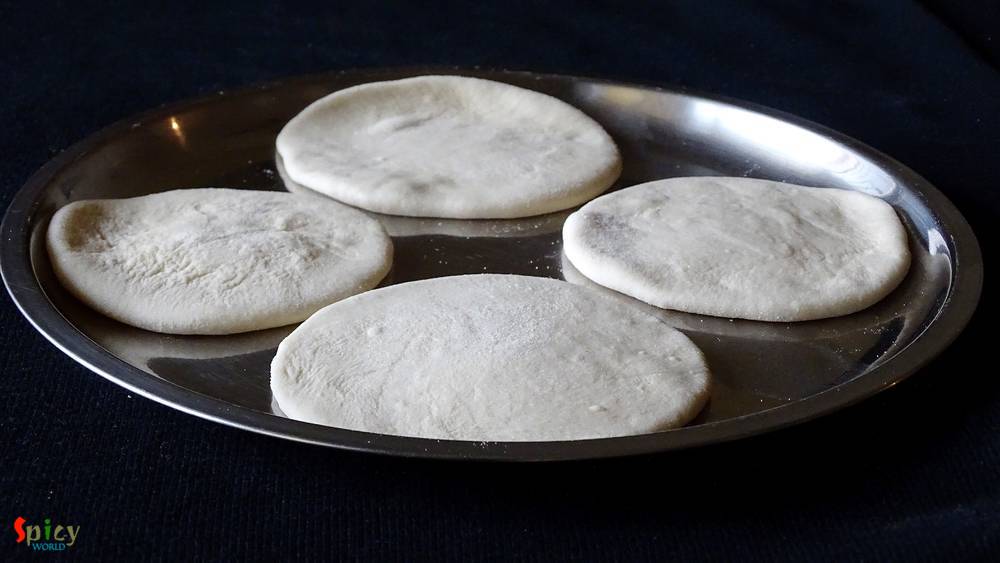 Place equal amount of potato mixture in every flatten disk.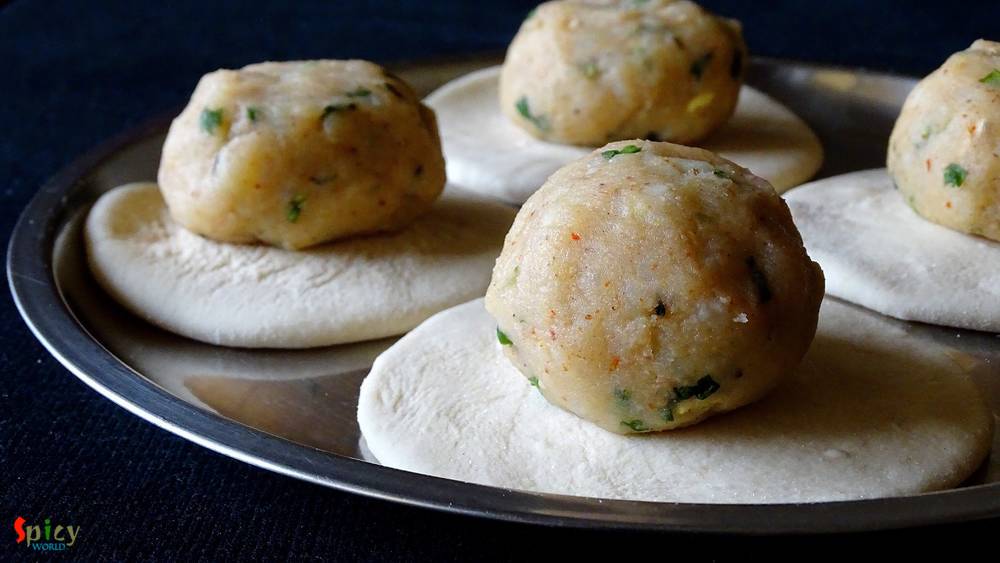 Make some plits and seal the edges properly.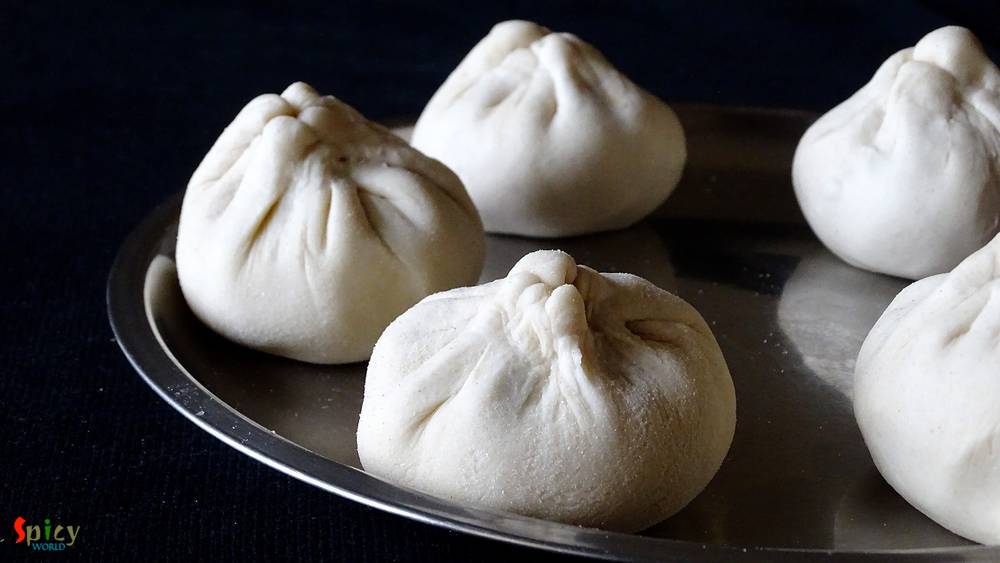 Roll each ball in dry flour and flatten it with rolling pin to 4-5 inches.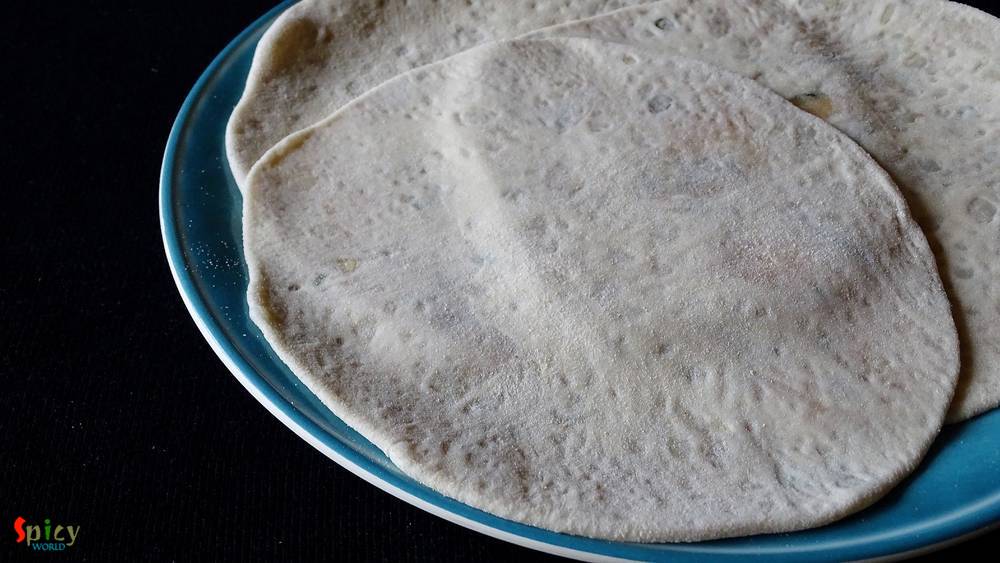 Place one in a hot tawa / frying pan.
Keep it for 2 minutes.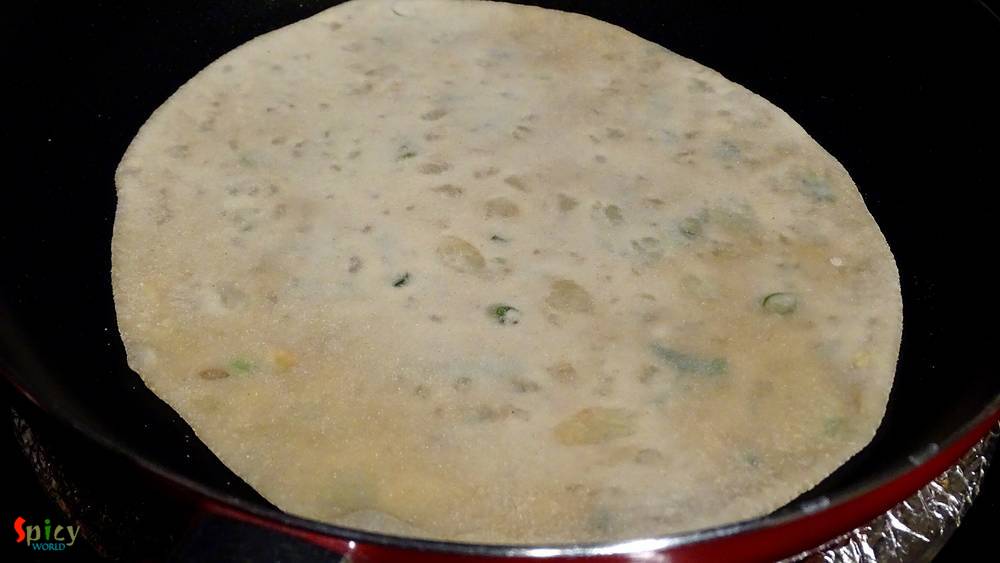 Flip it and apply 1 Teaspoon of oil.
Keep it for 1 minute.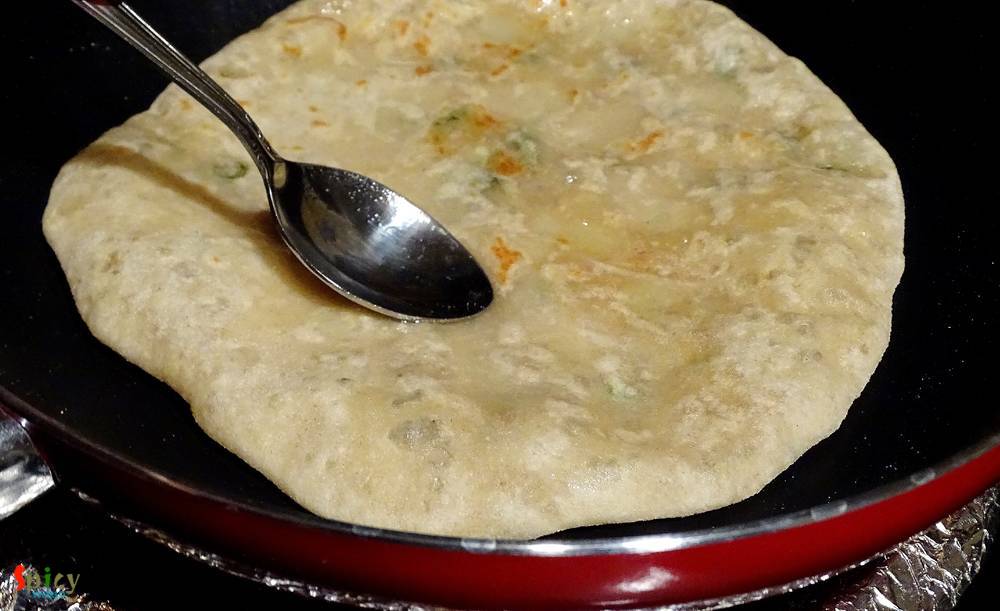 Again flip it and apply 1 Teaspoon of oil on another side.
Fry for few seconds or until the paratha gets golden spots.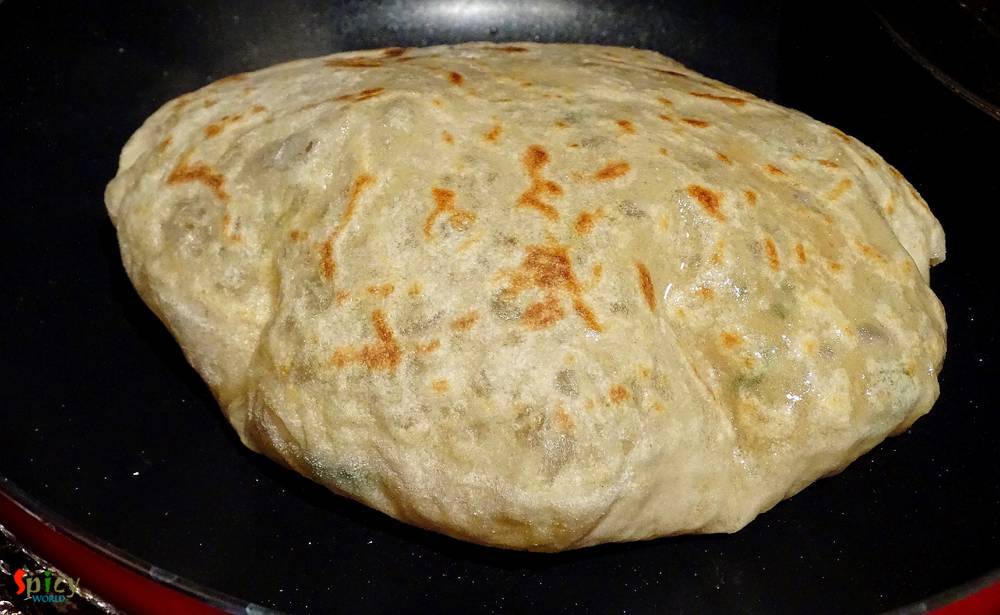 Remove it from the pan and serve.