Add the eggs in boiling water and boil for exactly 7 minutes.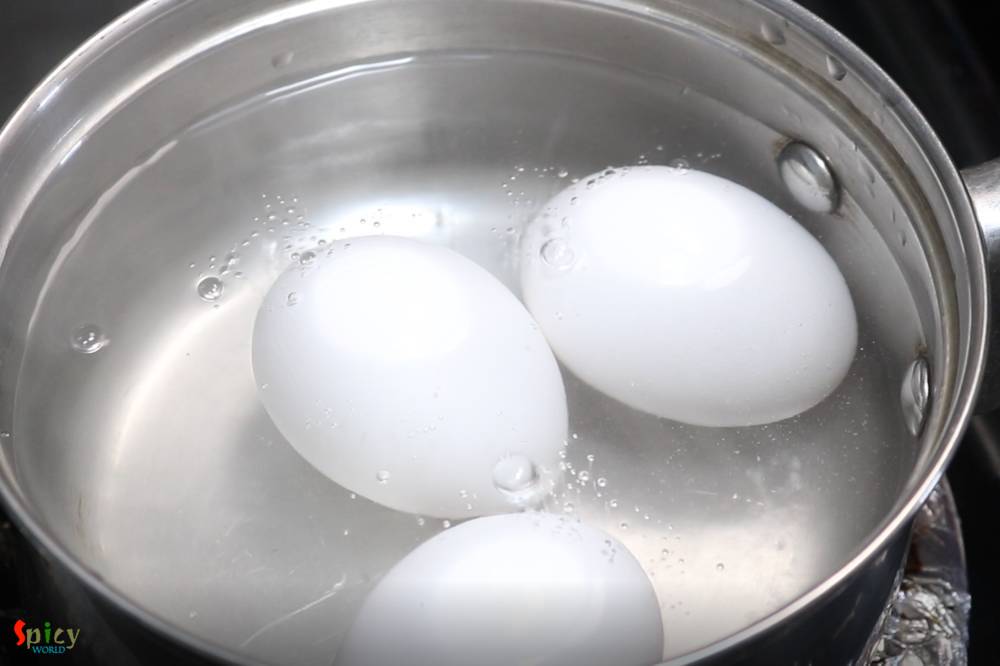 Then immediately remove them from boiling water and keep them in cold water.
Discard the outer part of the eggs and keep aside.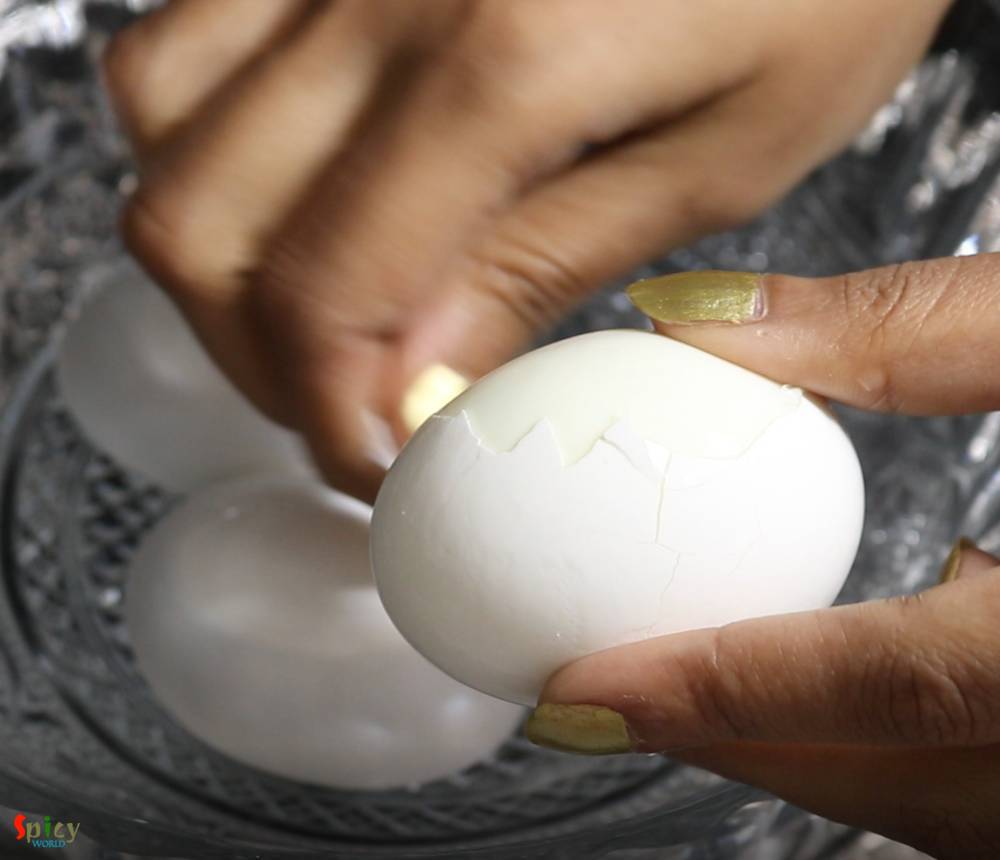 Now with the help of a thread, cut the eggs into halves.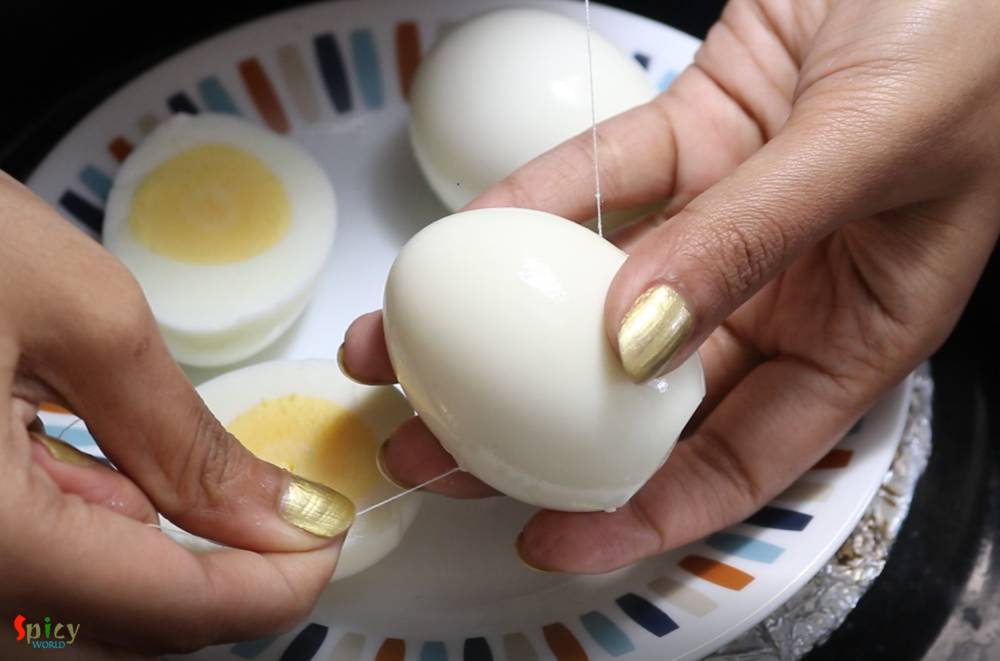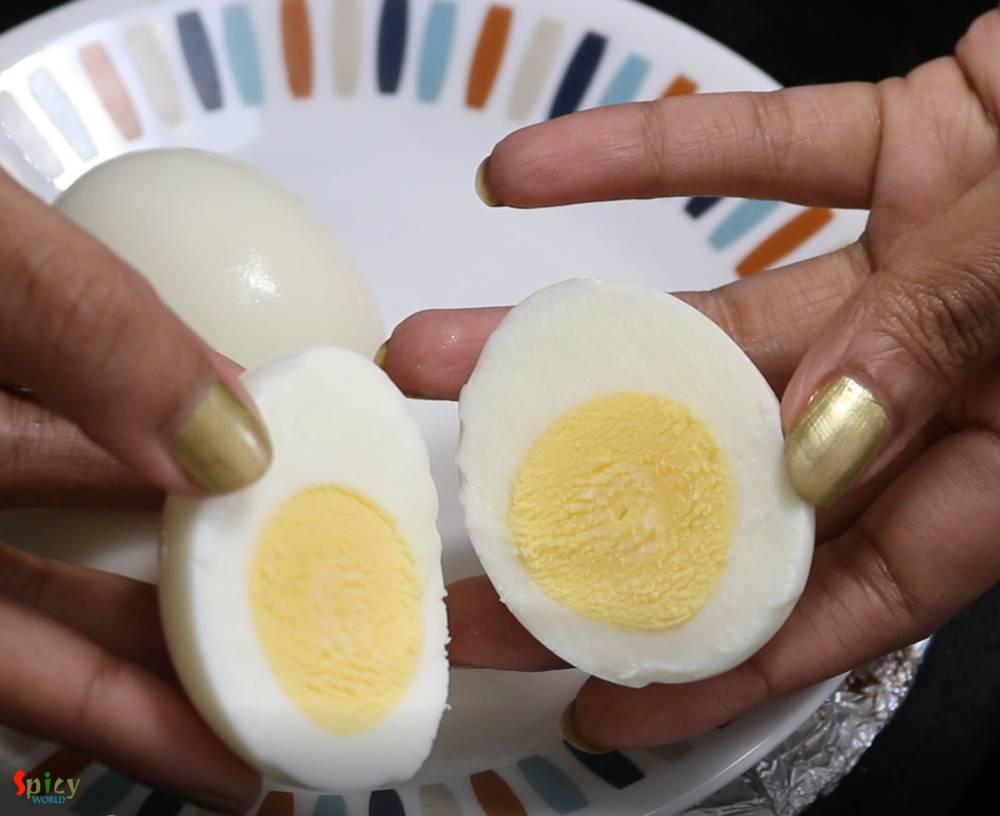 You can also cut them with knife. But cutting with thread will give the eggs a smooth texture. You can see the difference in pictures.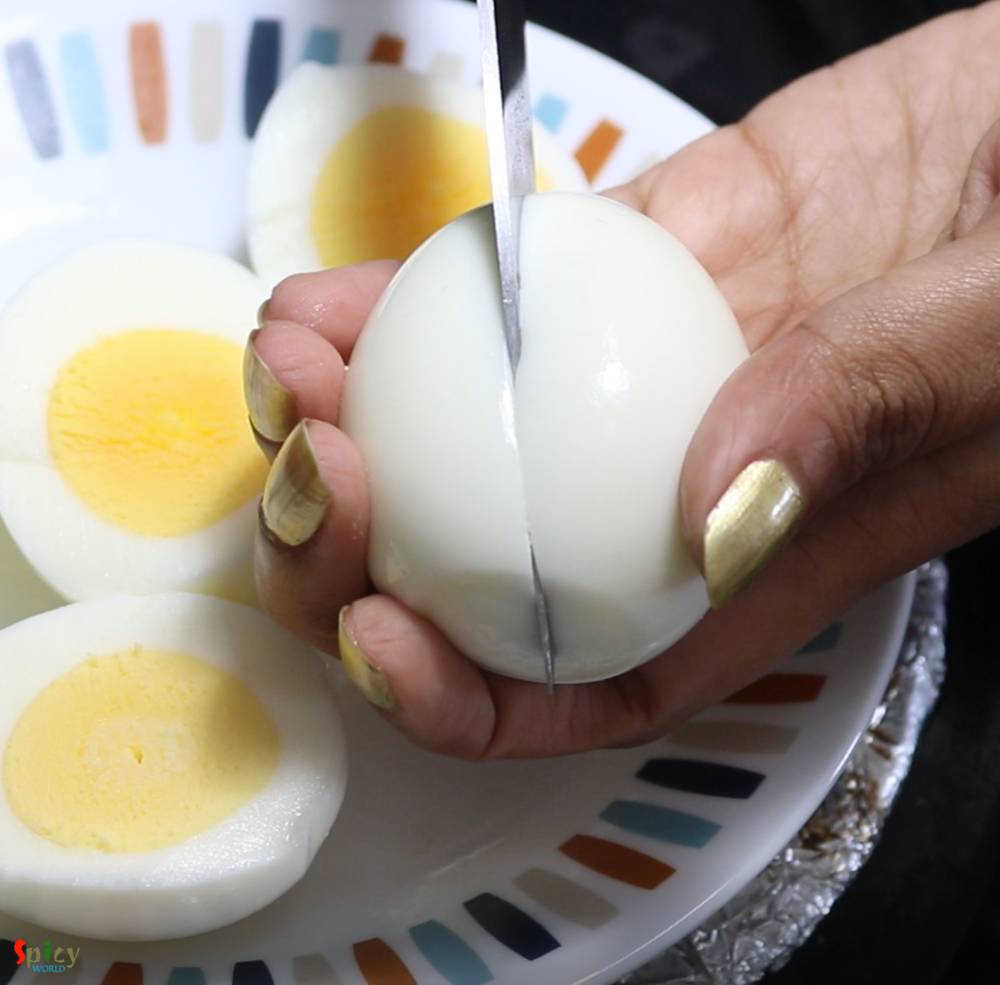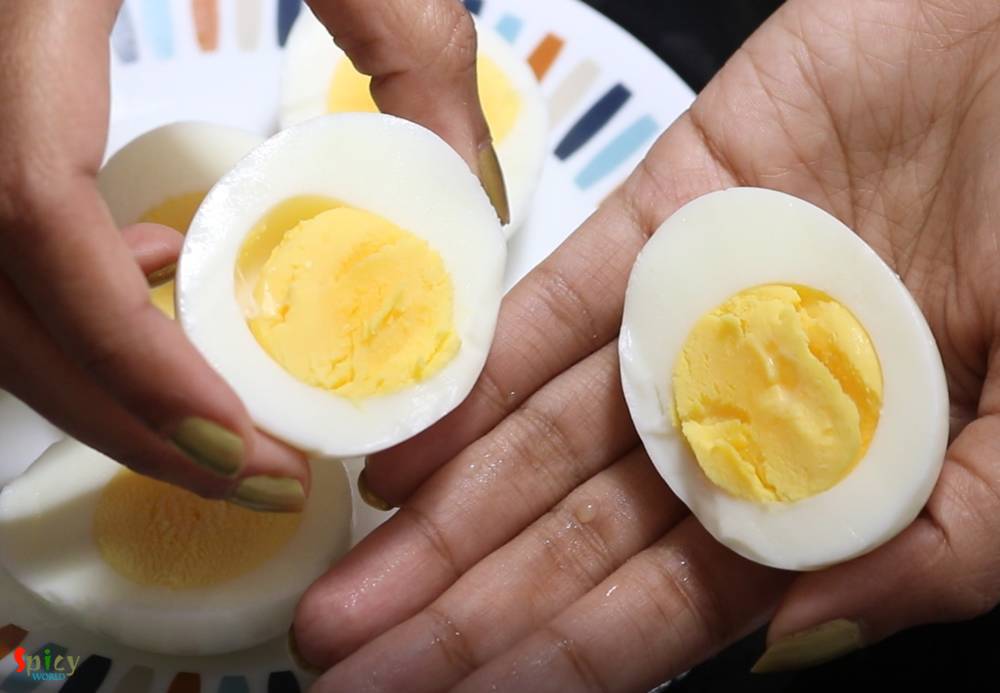 Heat 2 Tablespoons of oil in another pan.
Add ginger garlic paste. Cook for a minute on low flame.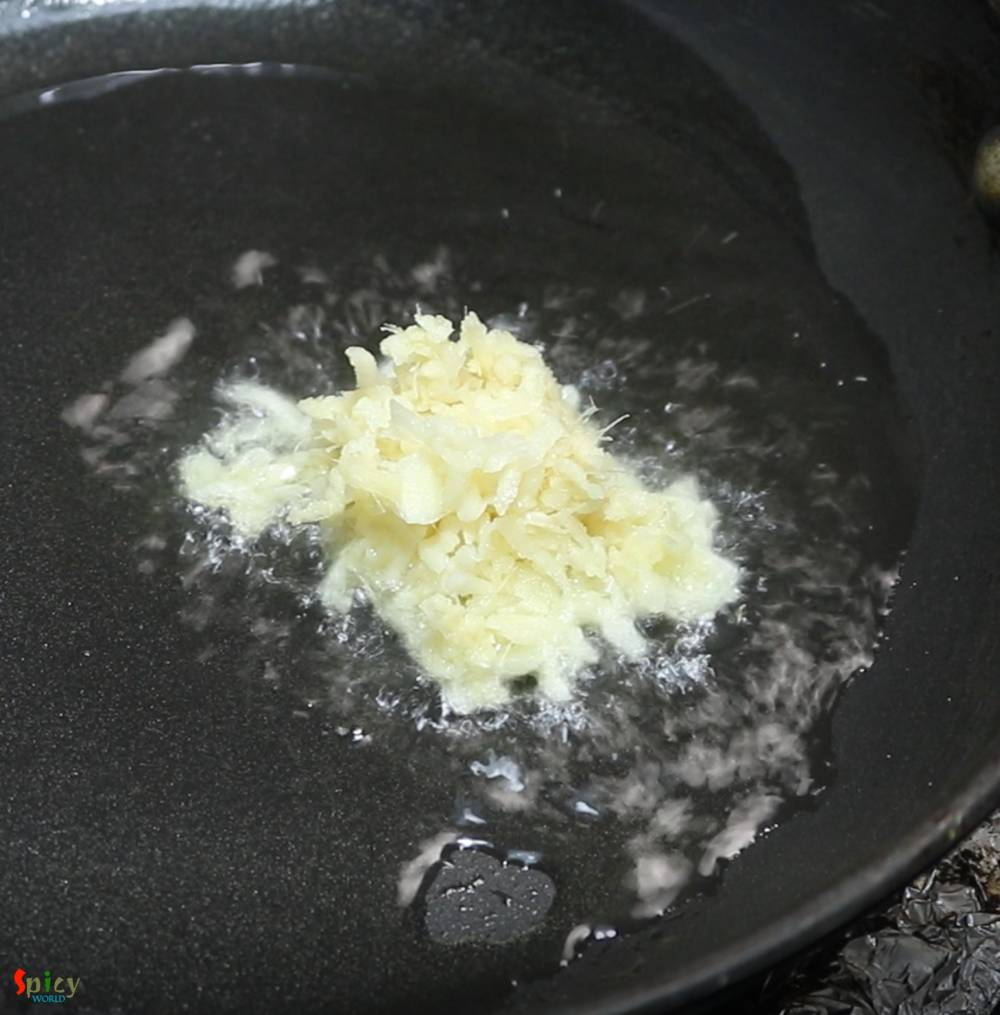 Then add chopped onion along with a pinch of salt. Cook for 3-4 minutes on medium flame.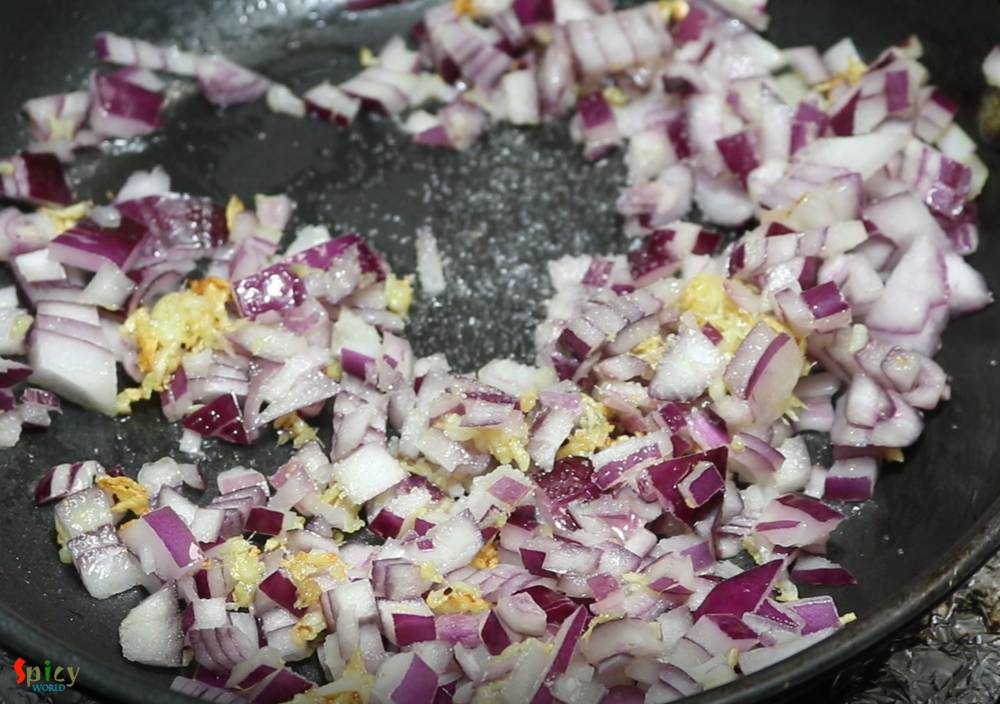 After that, add all of the spice powder. Mix well for 1-2 minutes.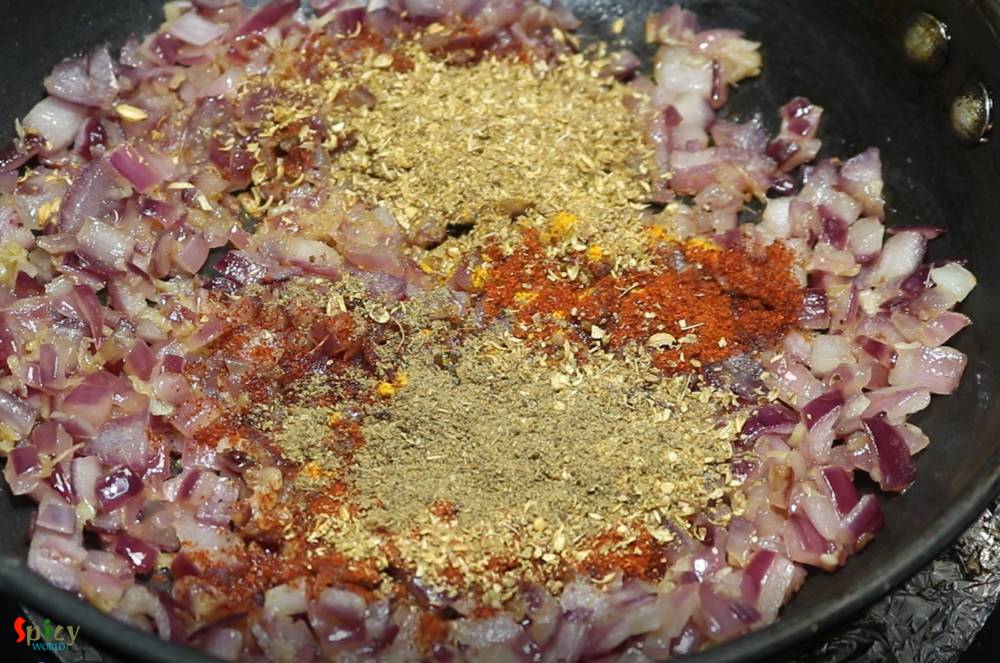 Then add the mashed potato, mix well for 2-3 minutes on medium flame.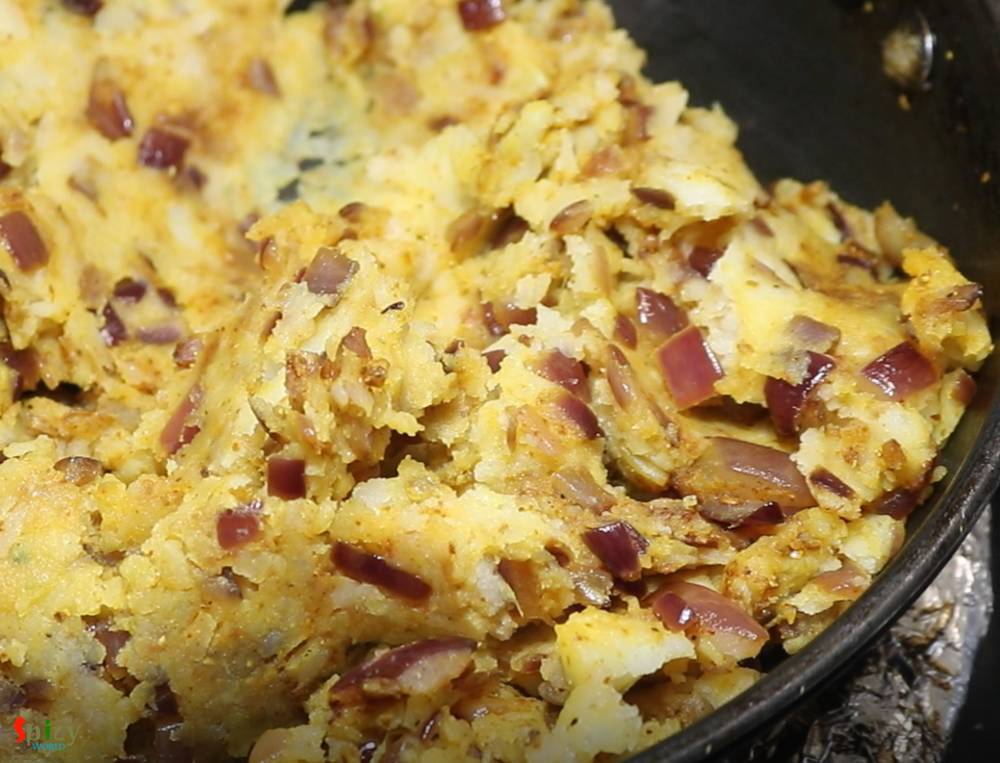 For the seasoning, add some salt and a pinch of sugar. Mix well.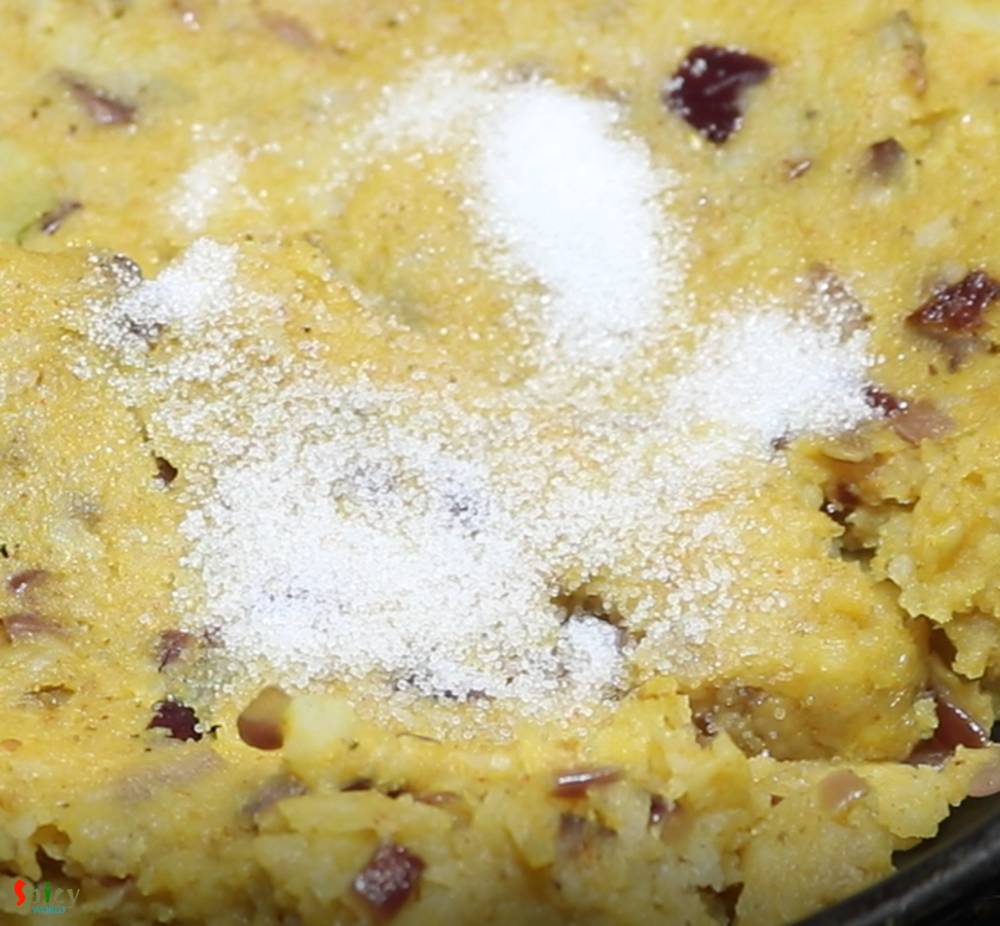 Lastly add chopped green chilies, coriander leaves and chat masala. Mix well and turn off the heat.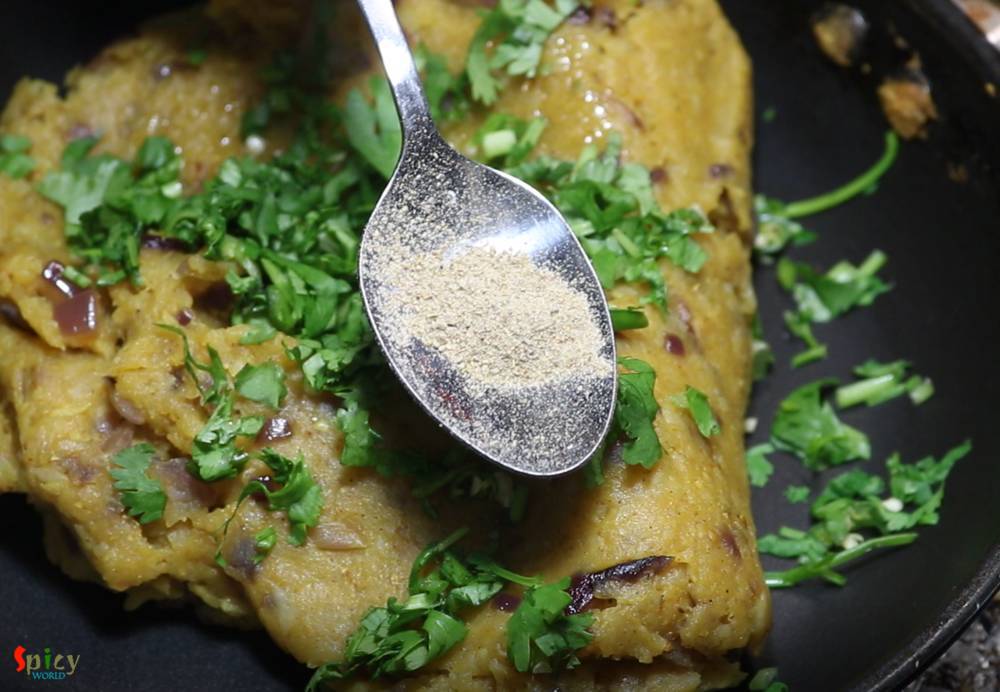 Now sprinkle some salt and black pepper powder all over the eggs.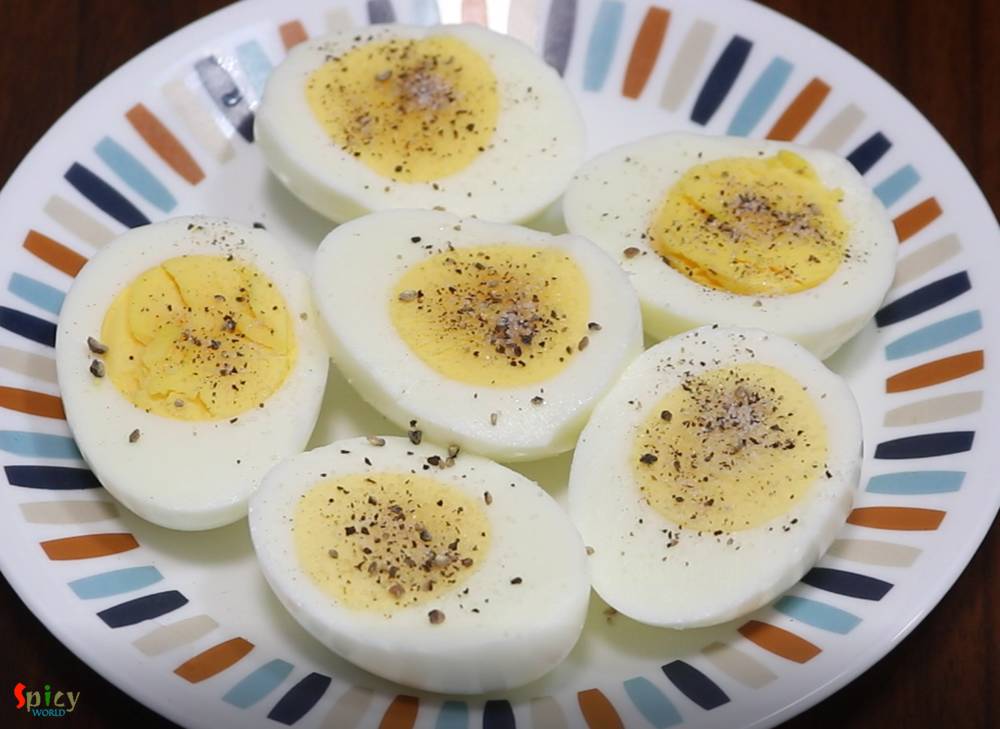 Take some potato mixture within your palm, flatten it. Place one egg in the center and carefully wrap it with the potato mixture.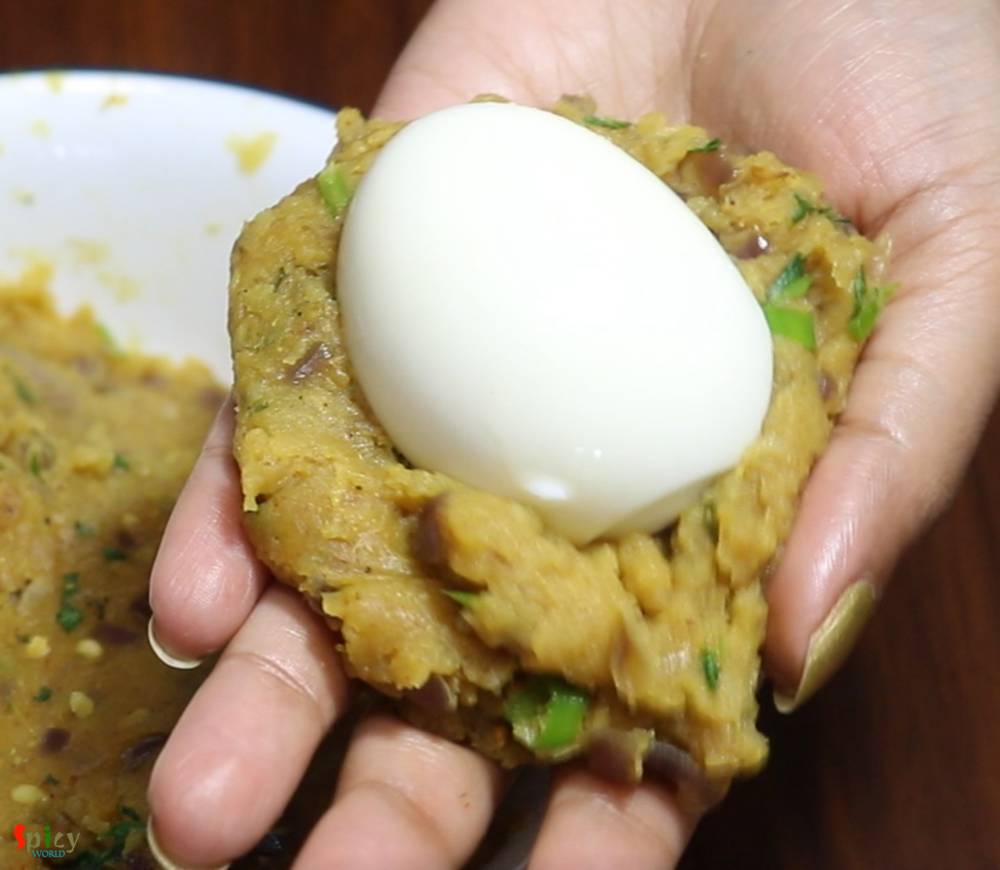 Shape it by gently pressing within your palm. Try to give it oblong or oval shape.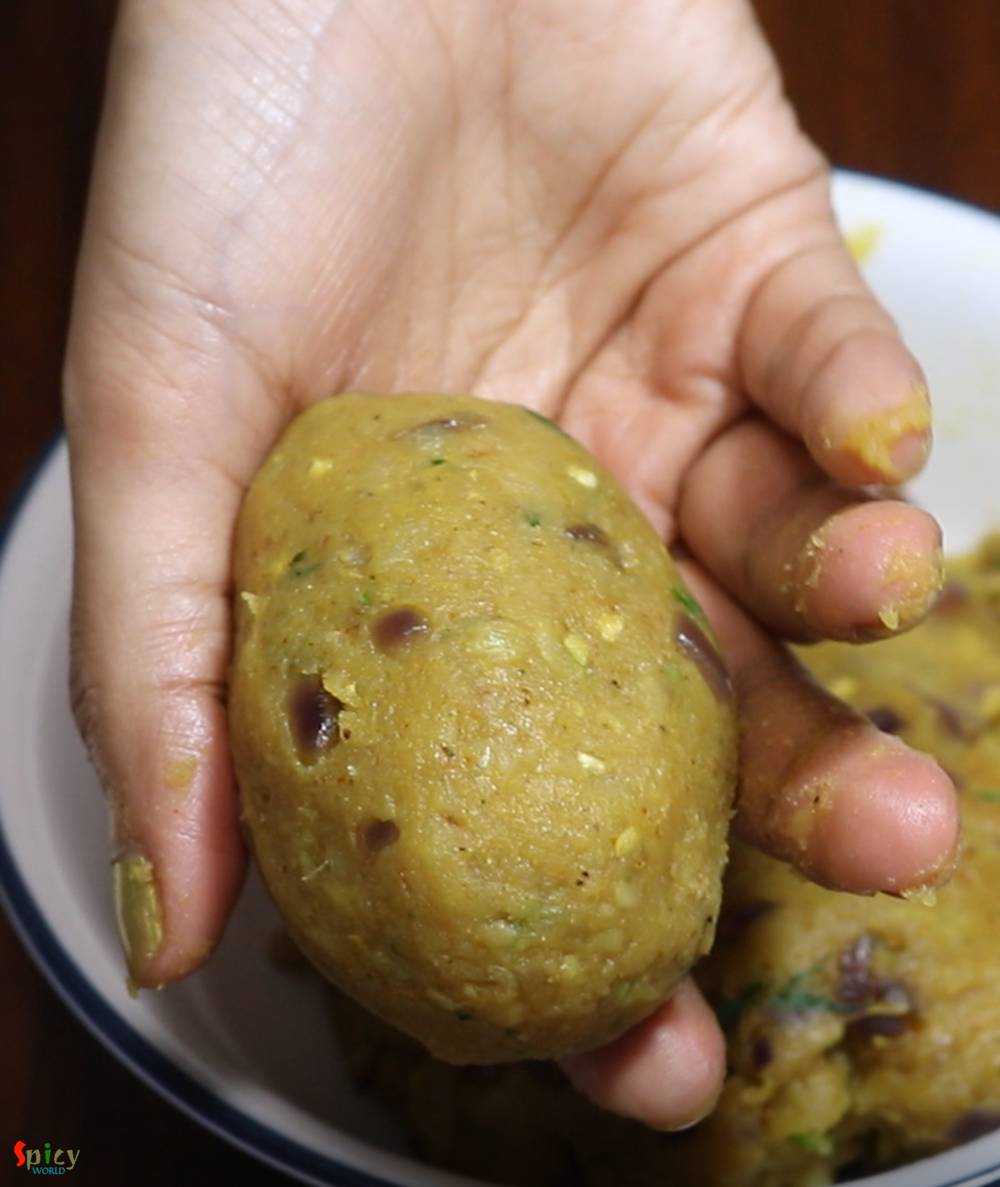 Beat one raw egg with some salt and pepper.
Dip one wrapped egg into this beaten egg.
Now roll it in breadcrumbs. You can also double coat (repeat the same process) them if you want.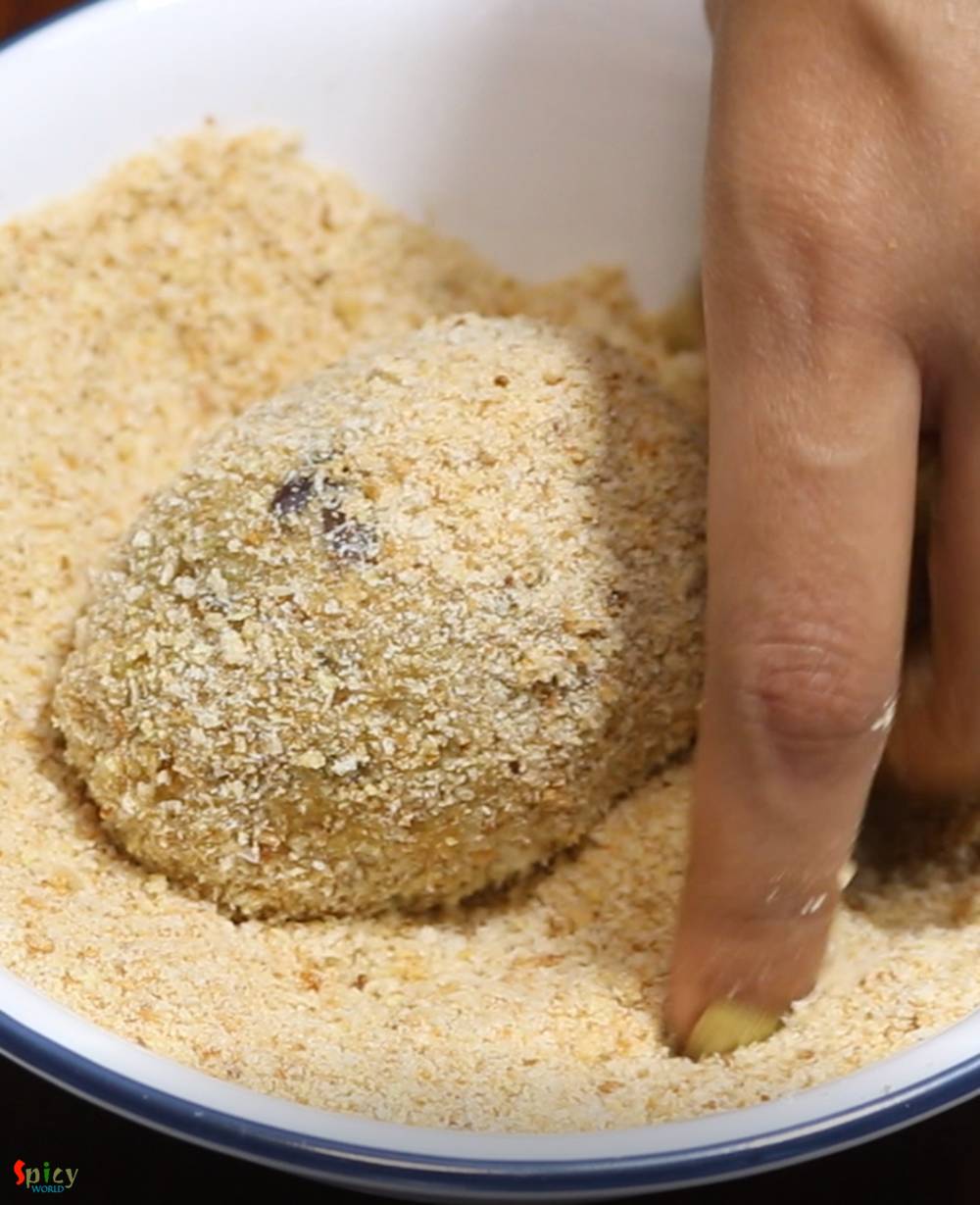 Keep the coated eggs in refrigerator for 15-20 minutes. Then drop them gently in hot oil.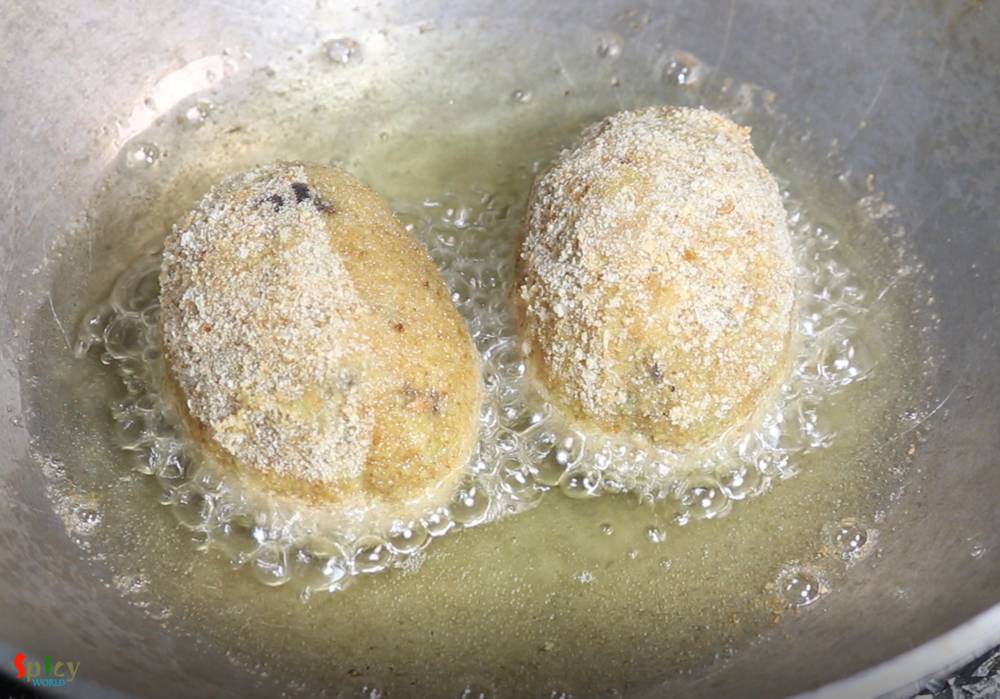 Fry them for 3-4 minutes on medium flame by rotating the sides.
When they become nice golden in color, remove them from oil.