Heat a cup of oil in a pan.
Fry thinly sliced onion till golden brown color. Then remove them from pan and keep aside.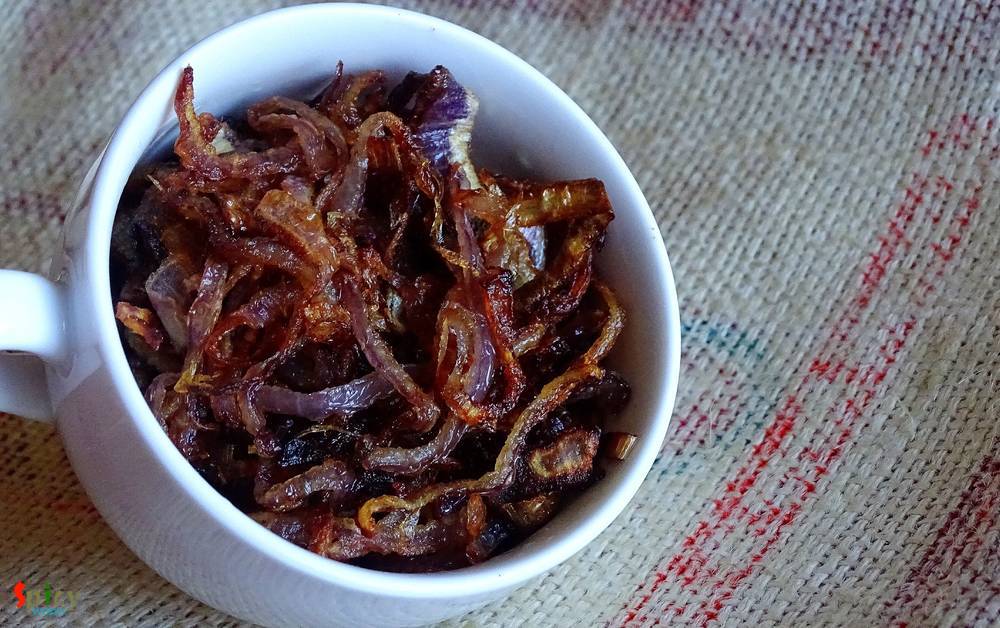 Heat 2 - 3 Teaspoons of oil in a flat pan.
Add chopped garlic in hot oil.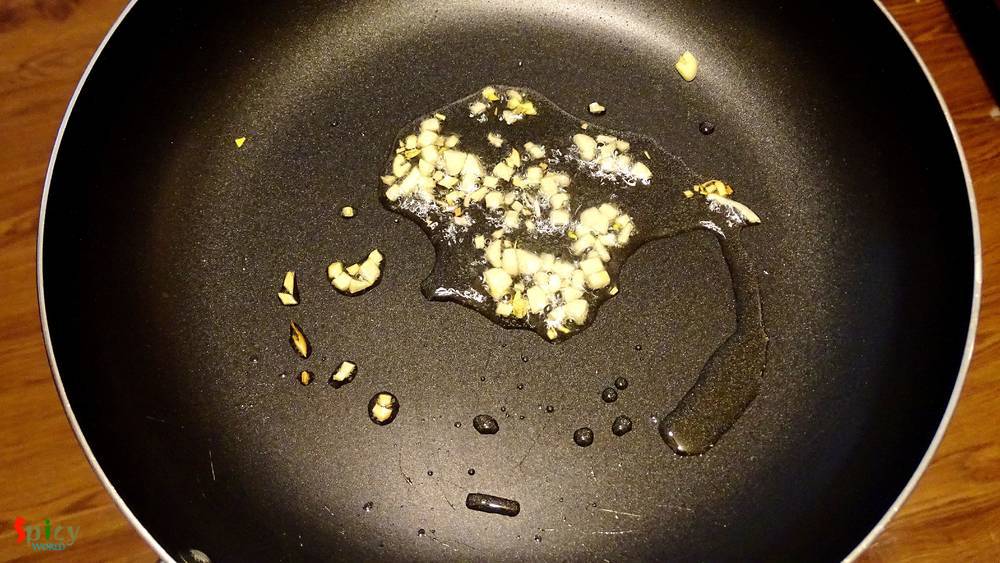 Then add chopped onion with pinch of salt.
Fry them for 4 - 5 minutes.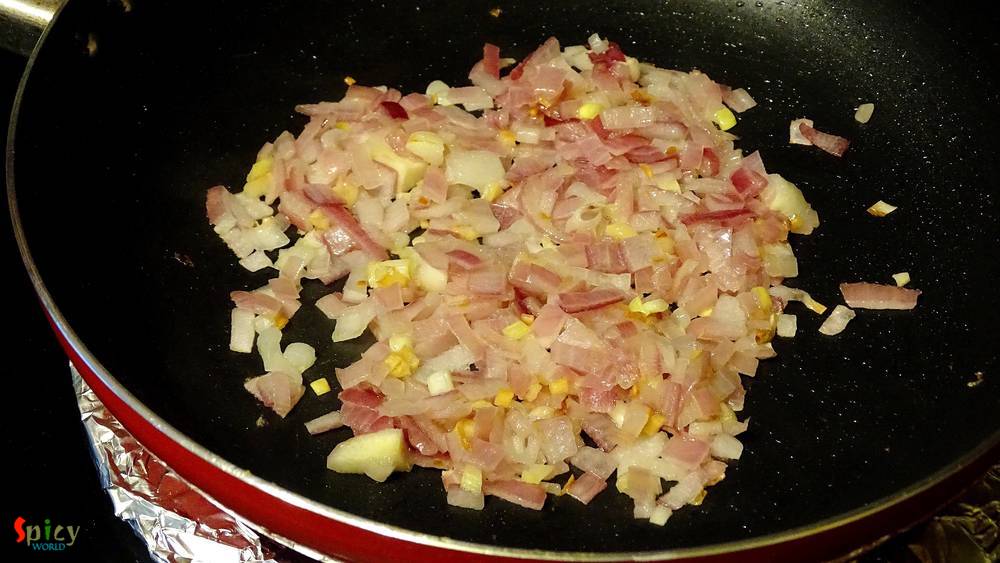 Now crumble the boiled potato with your hand and add them in the pan. Mix well.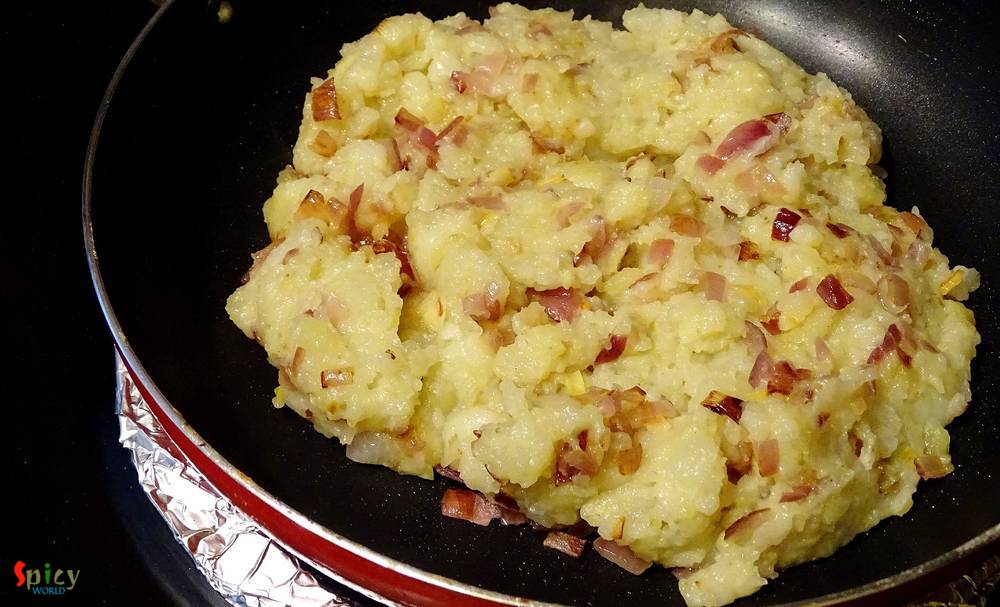 Add all the above mentioned spice powder and enough salt. Mix very well for 4-5 minutes.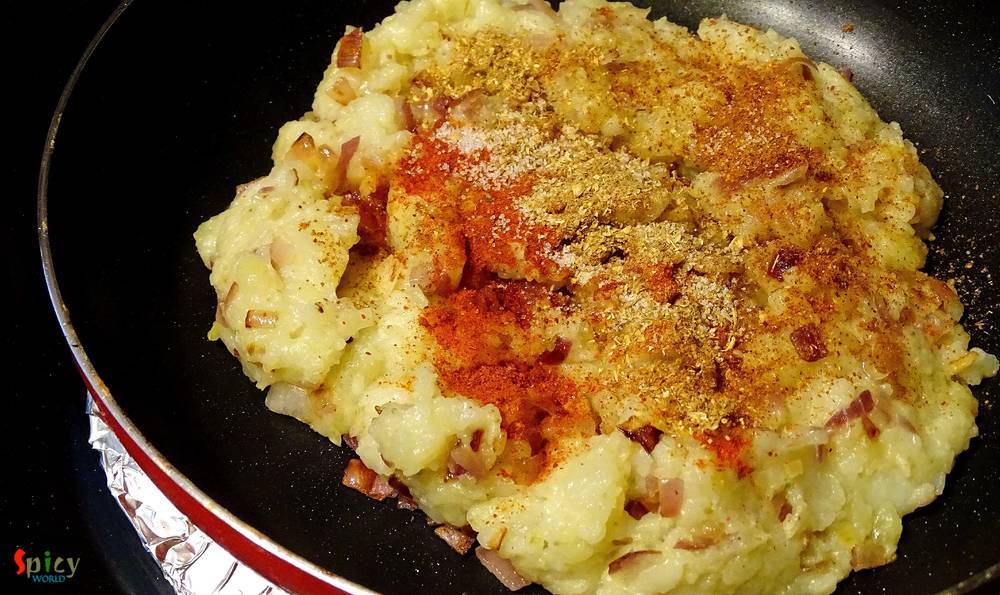 Lastly add chopped green chilies and coriander leaves. Mix well and turn off the heat.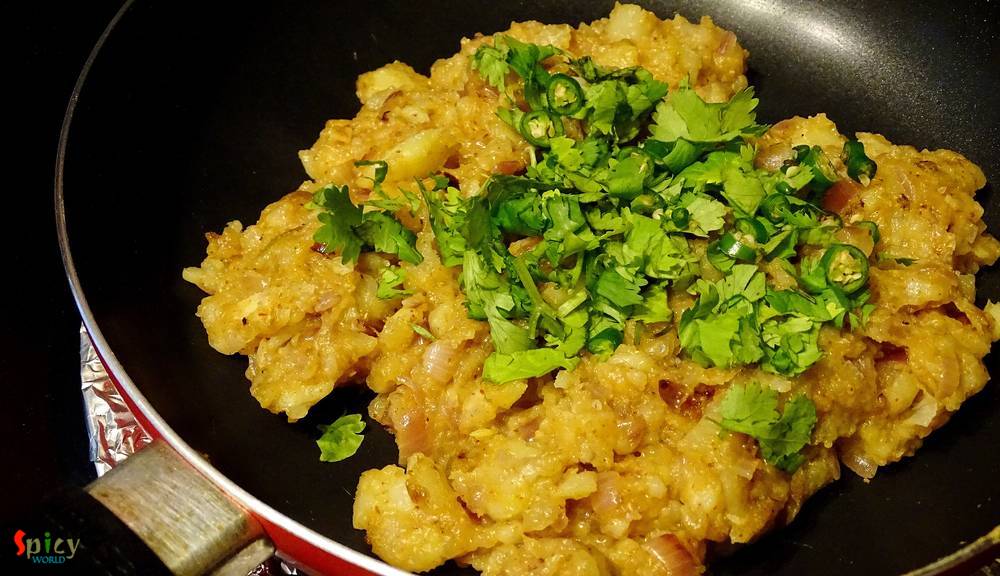 Cut the eggs lengthwise into halves.
Then sprinkle little salt and pepper all over them.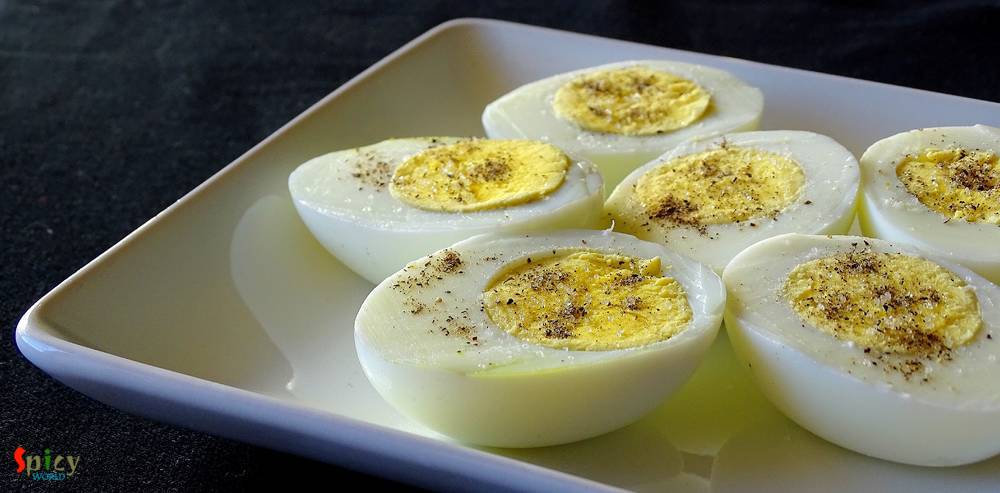 Put 1 Teaspoon of previously made fried onion on each of the egg.
This step is my personal favorite. Brown onion will give a nice taste in your every bite.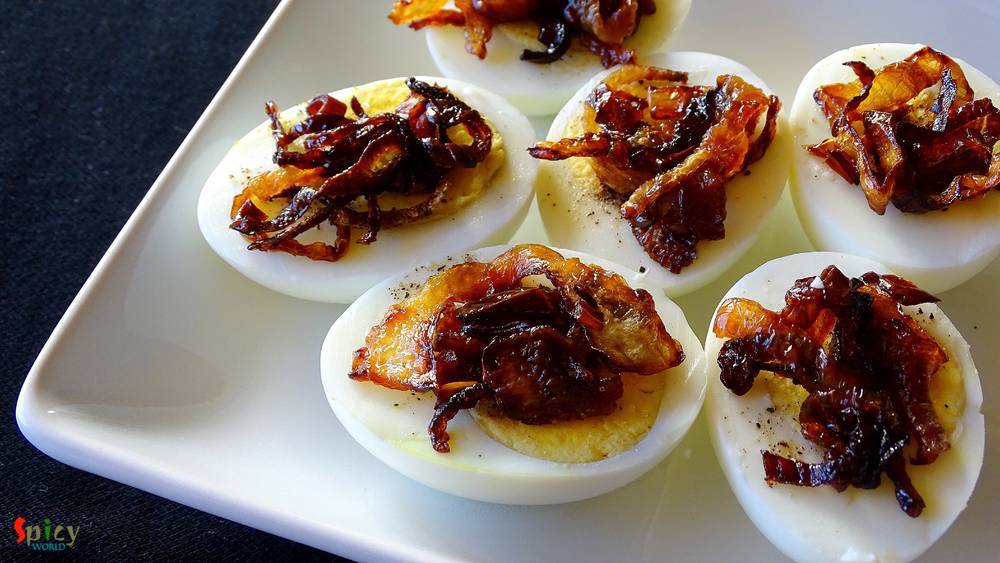 Take 3 Tablespoons of potato mixture in your hand, flatten it.
Then place an egg in the center, wrap it with potato mixture and try to give oval / egg like shape.
Make rest of them.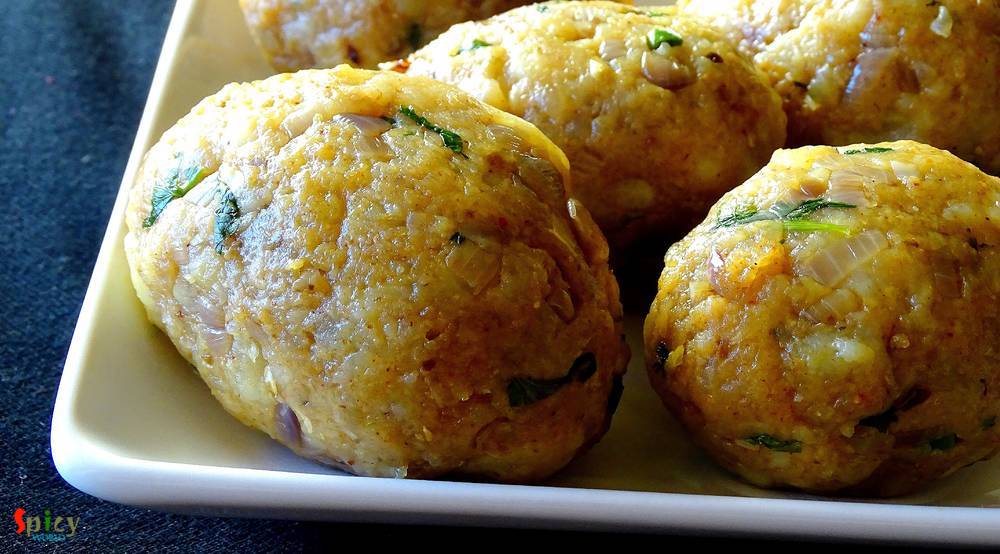 Beat an raw egg with salt very well.
Dip one Chop into beaten egg.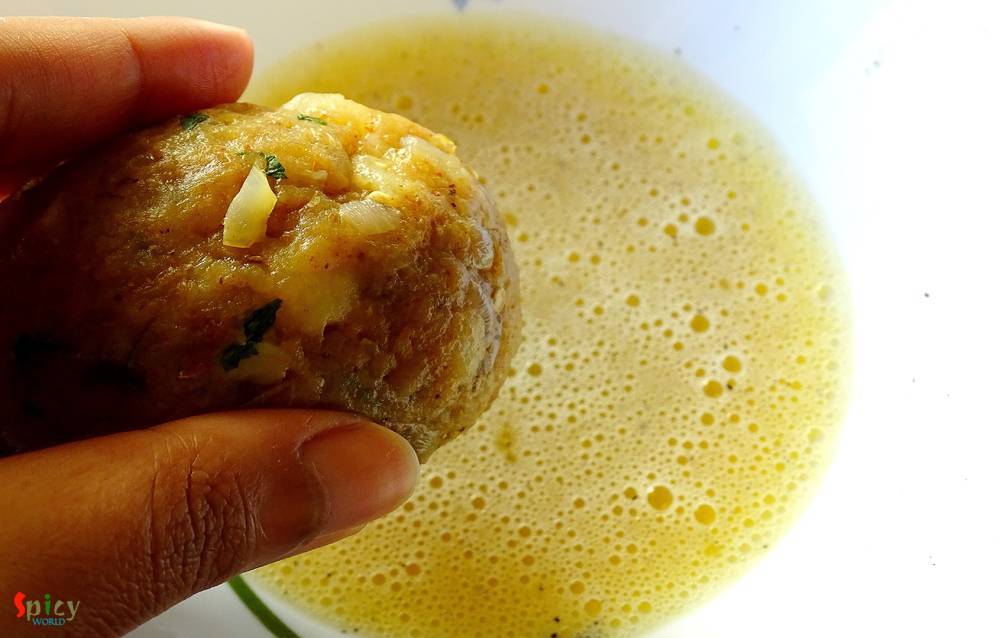 Then roll it in bread crumbs.
If you like, you can double coat it.
Make the rest of them in same way.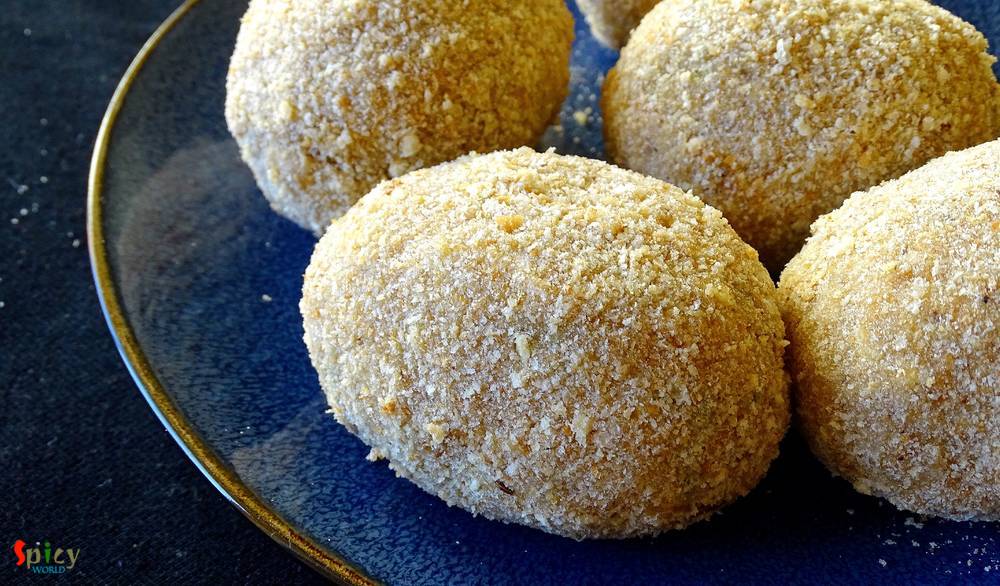 Let the coated chops rest for 5 - 10 minutes.
Then deep fry them in hot oil for 5 - 7 minutes.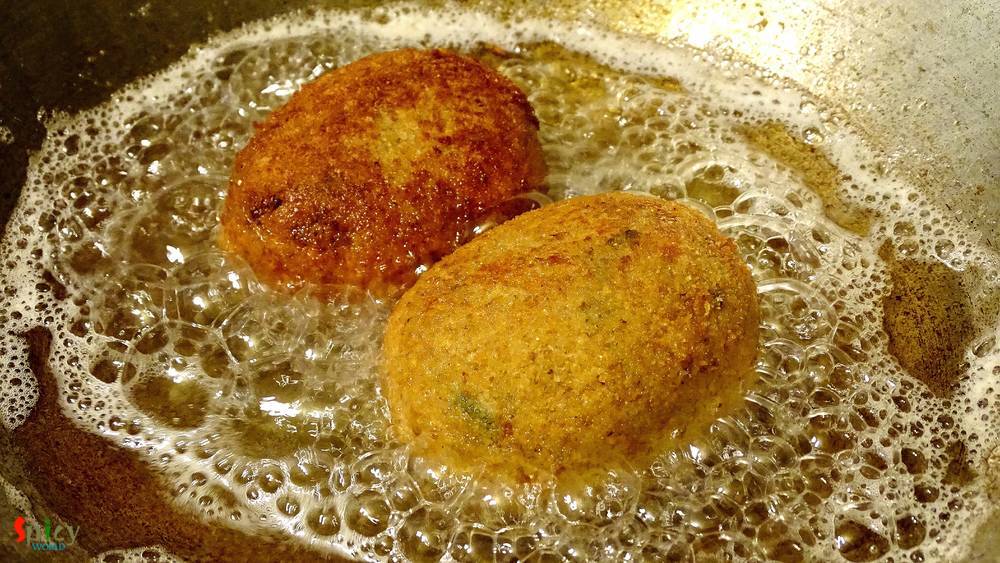 Sprinkle some chaat masala before serving.