Heat 2 cups of water in a saucepan.
When the water comes to a boil, add the green peas. Boil for 3-4 minutes.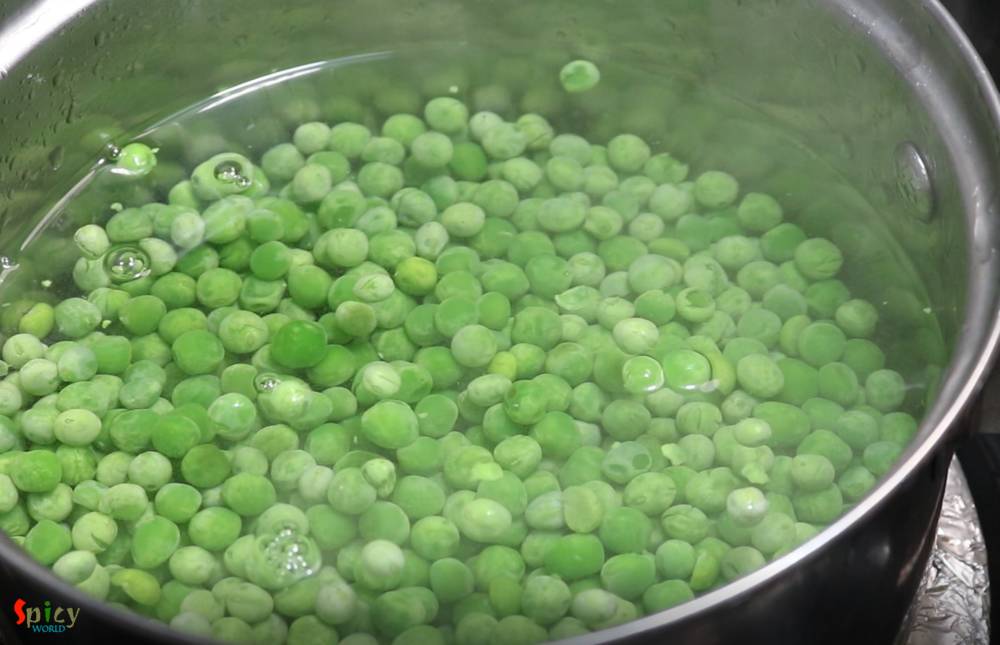 Drain the water.
Make a paste out of boiled peas, one Teaspoon of salt, half Teaspoon of sugar, green chilies and 2-3 Tablespoons of water.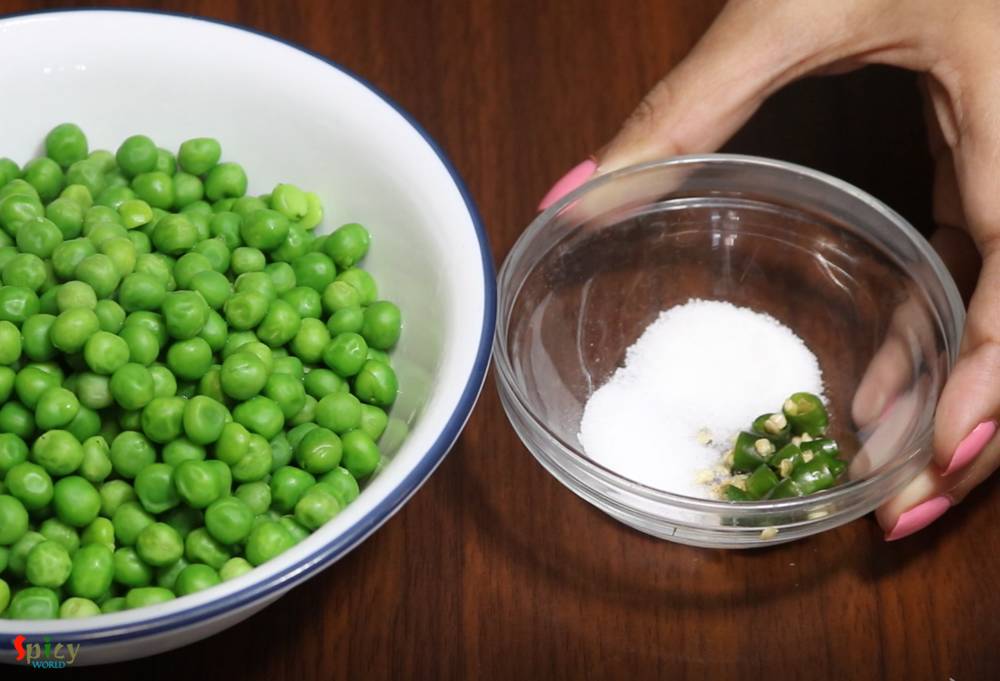 Make the paste very smooth and use as less water as possible.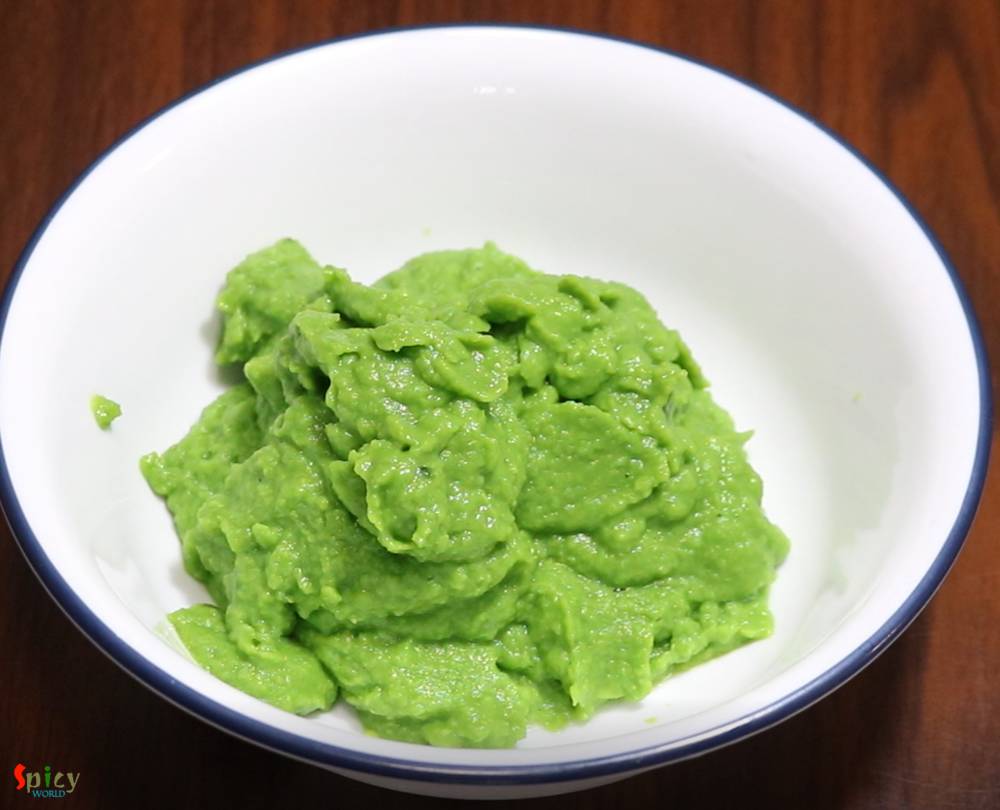 Heat 2 Tablespoons of cooking oil in a pan.
Add hing and ginger paste. Saute for few seconds.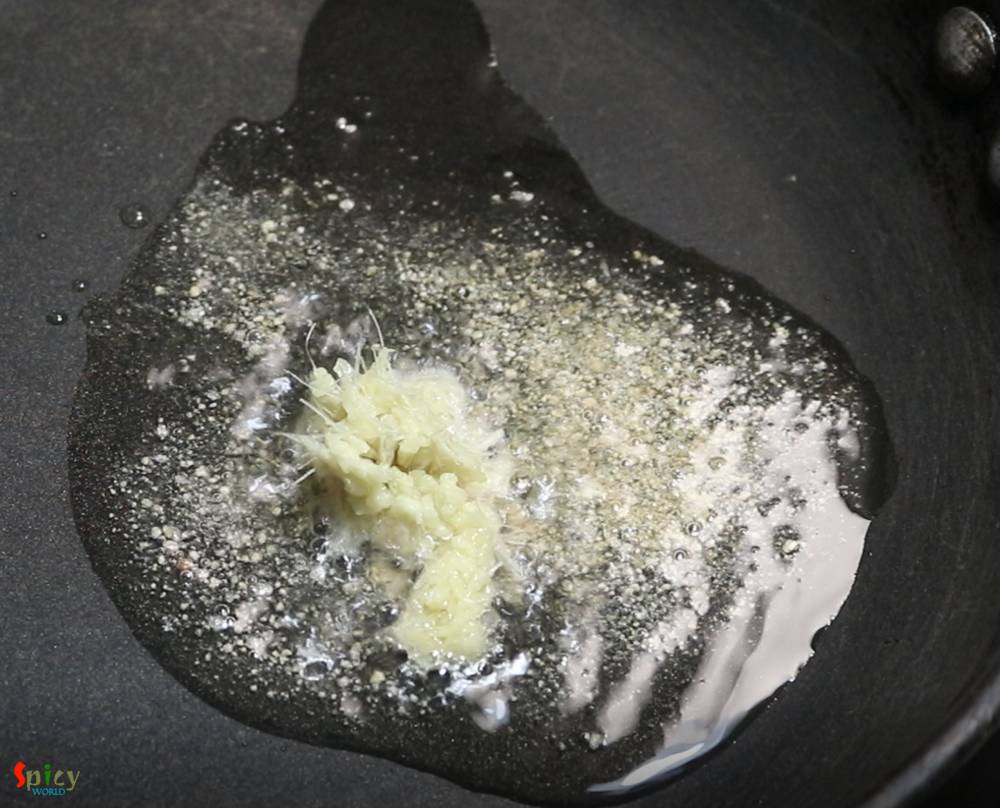 Then add roasted cumin and coriander powder, Mix for few seconds on low flame.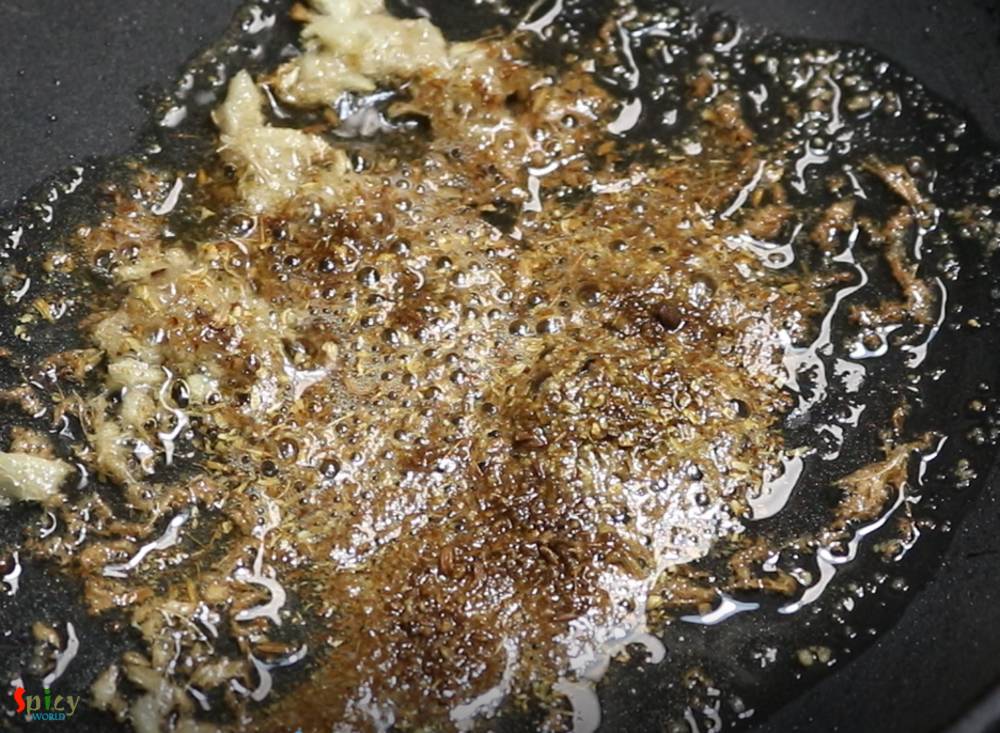 Now add the peas paste. Cook on medium fame by frequently stirring for 10-12 minutes.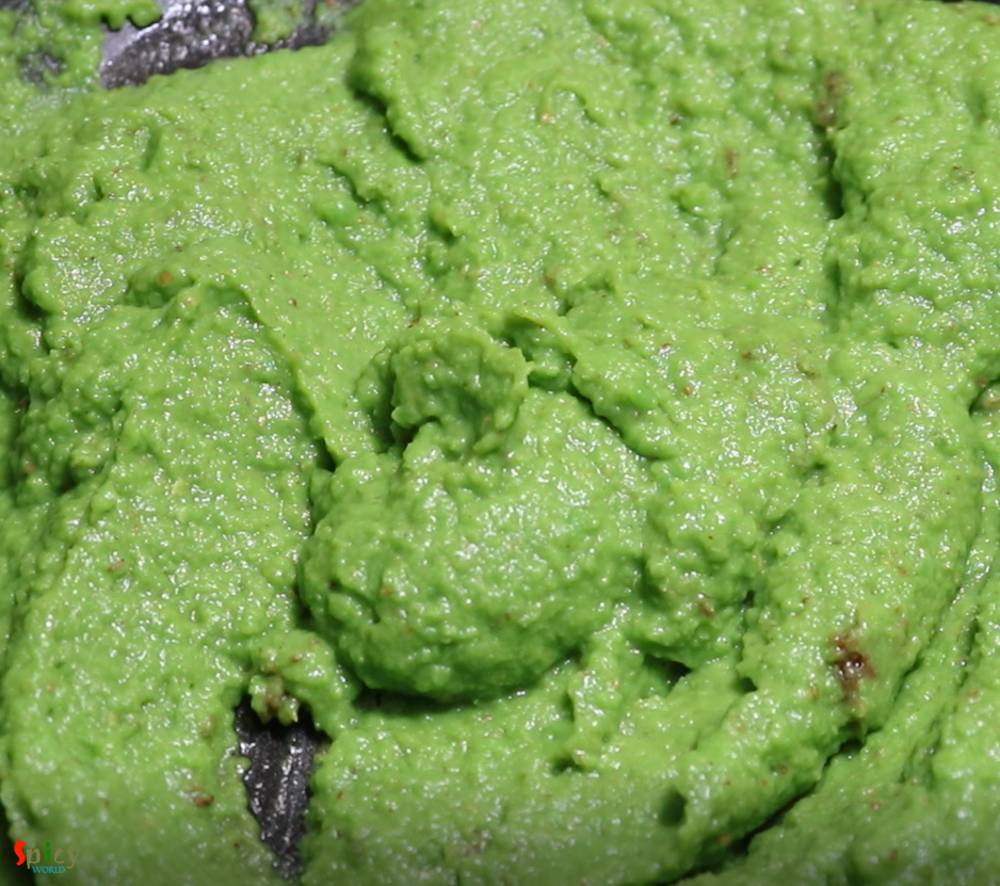 When the paste will start leaving the pan, turn off the heat. The filling should be dry.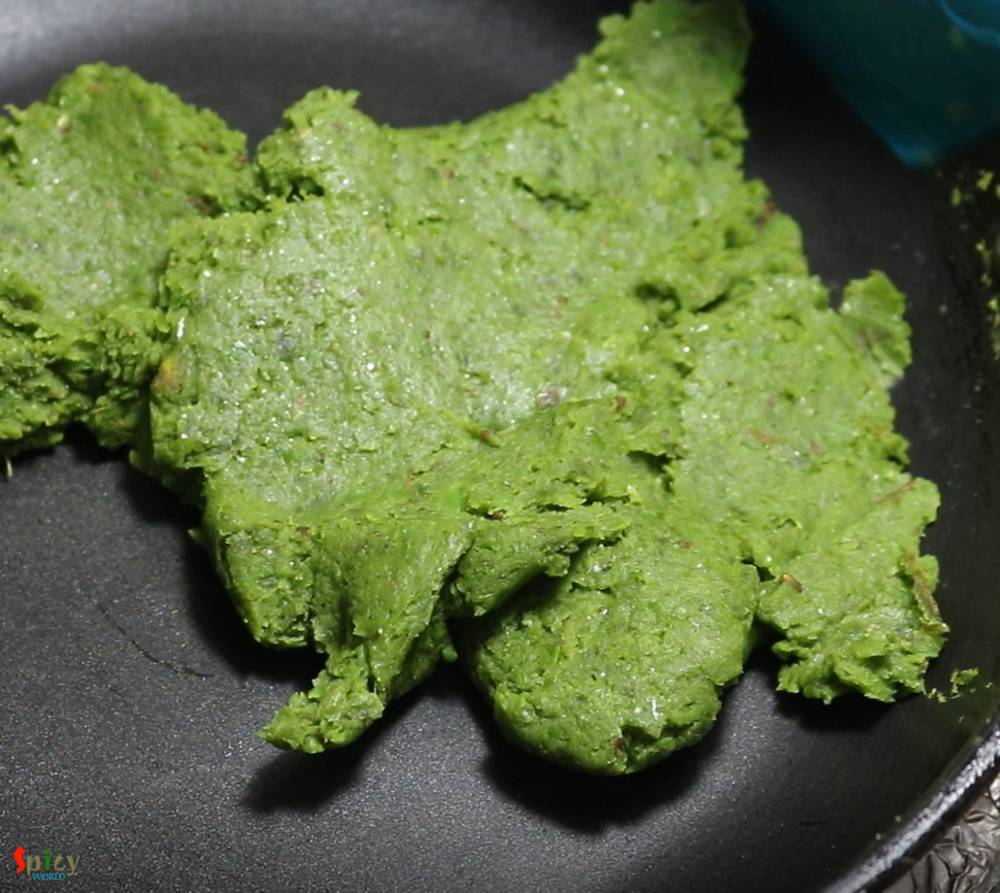 Now in a mixing bowl, add flour, pinch of salt and 2 Tablespoons of oil. Mix well.
Then gradually add warm water and start mixing. Make a soft dough. Knead the dough well for 2-3 minutes.
Apply some oil all over the dough, cover it and let it rest for 30 minutes.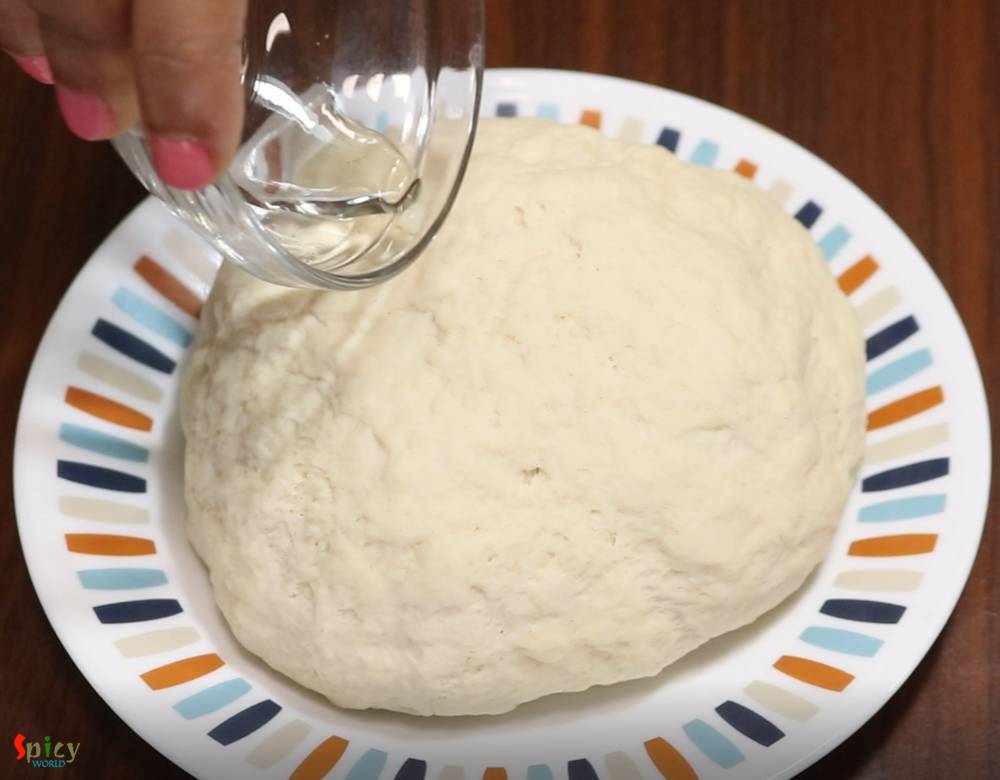 Then take a small lemon size portion from the dough, roll it within your palm.
With the help of your fingers flatten it.
Place a small amount of peas mixture in the center.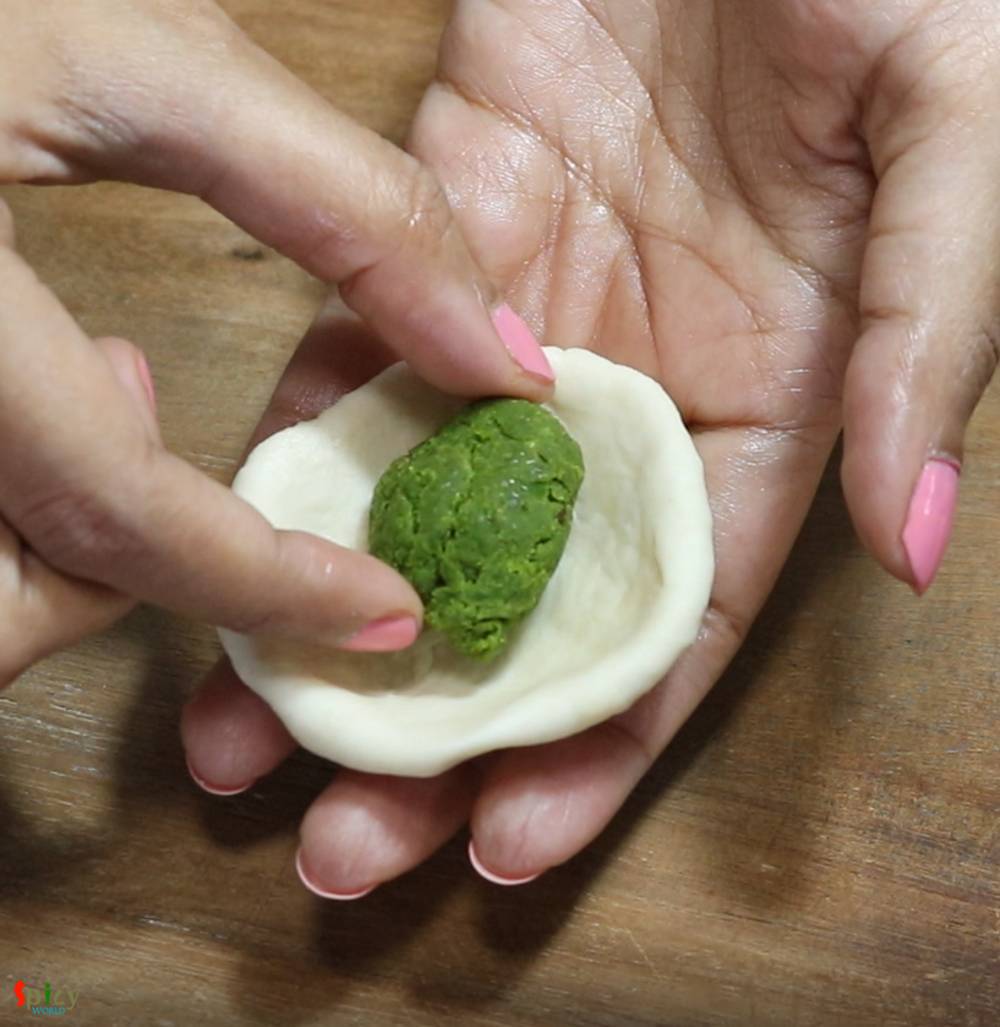 Seal the edges properly and again roll it within your palm, press it gently.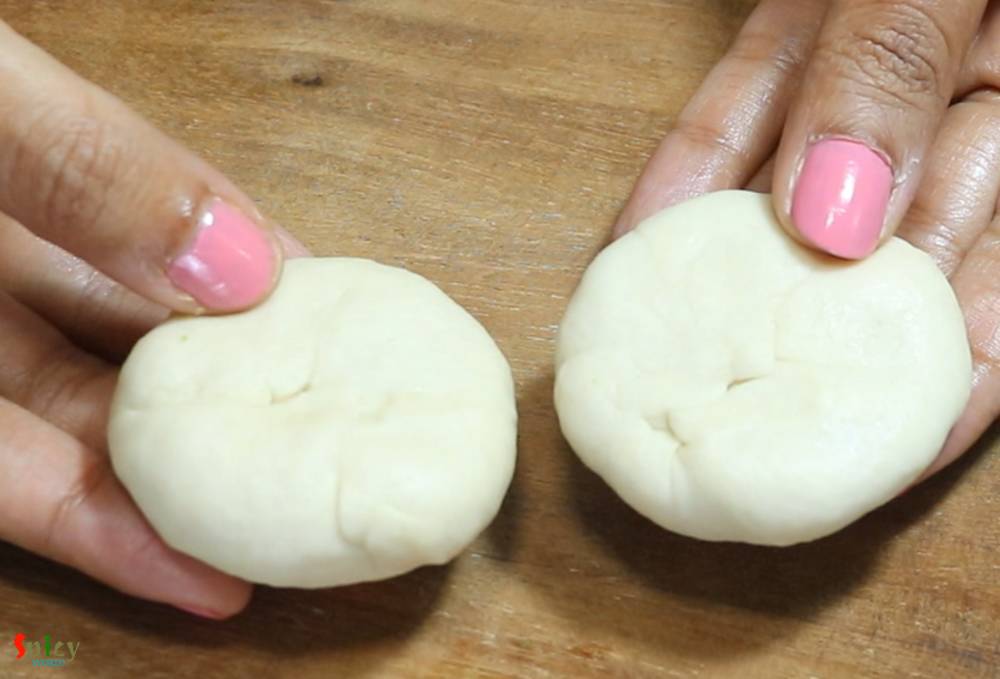 With the help of some dry flour, roll one ball gently to a thin disc. Do not make too thin or too thick.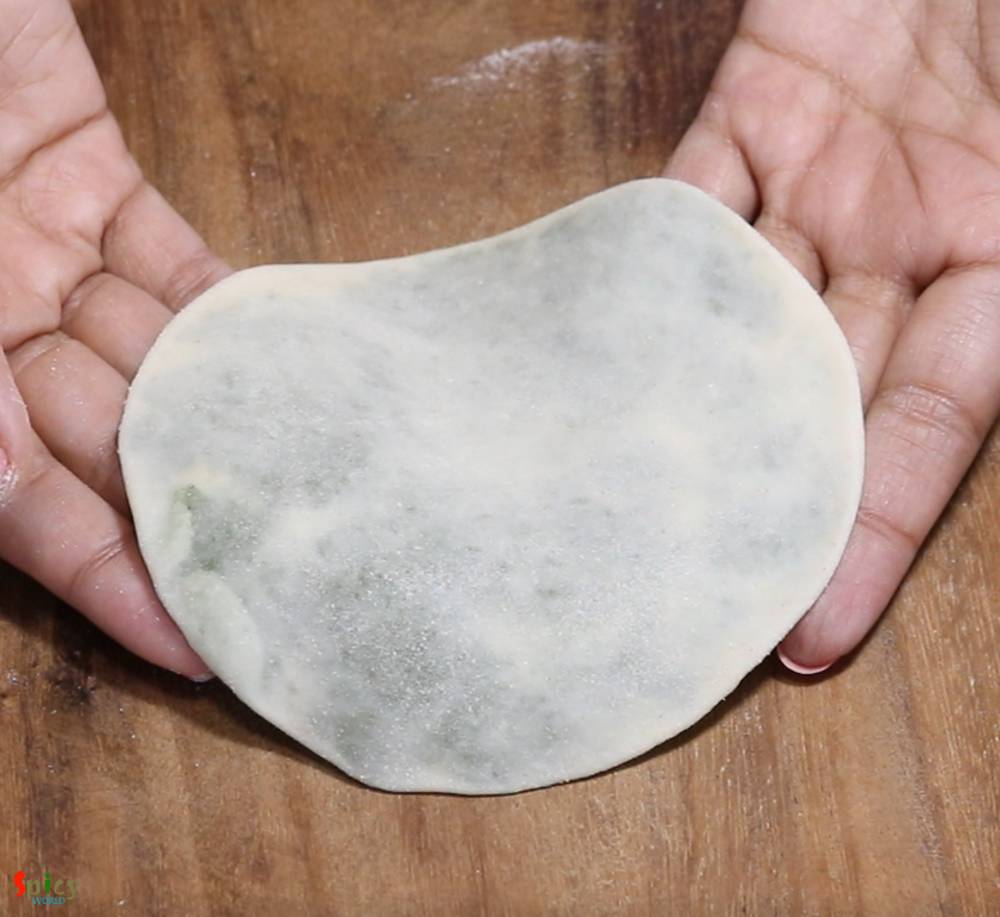 Drop it carefully into the hot oil. Let it puff up. Make sure the oil is really hot.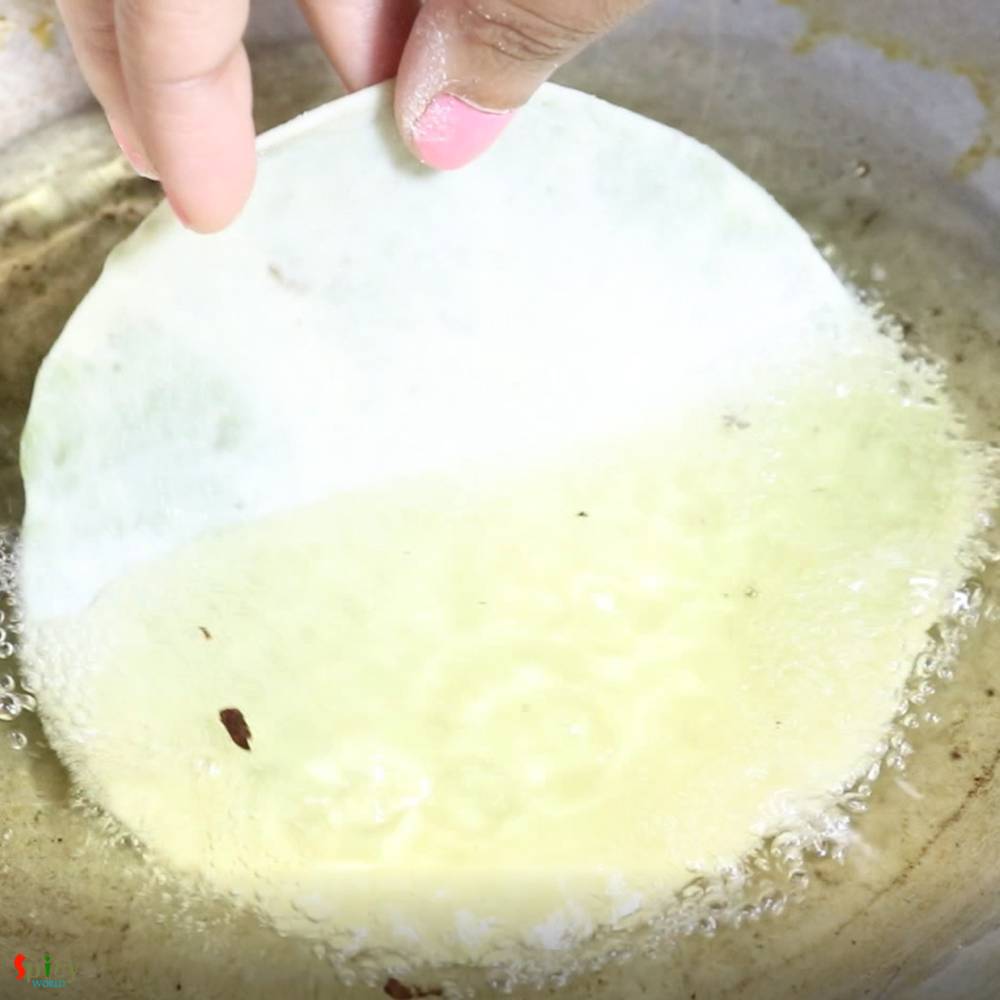 Flip it to the other side and fry for another minute then take it out from the oil.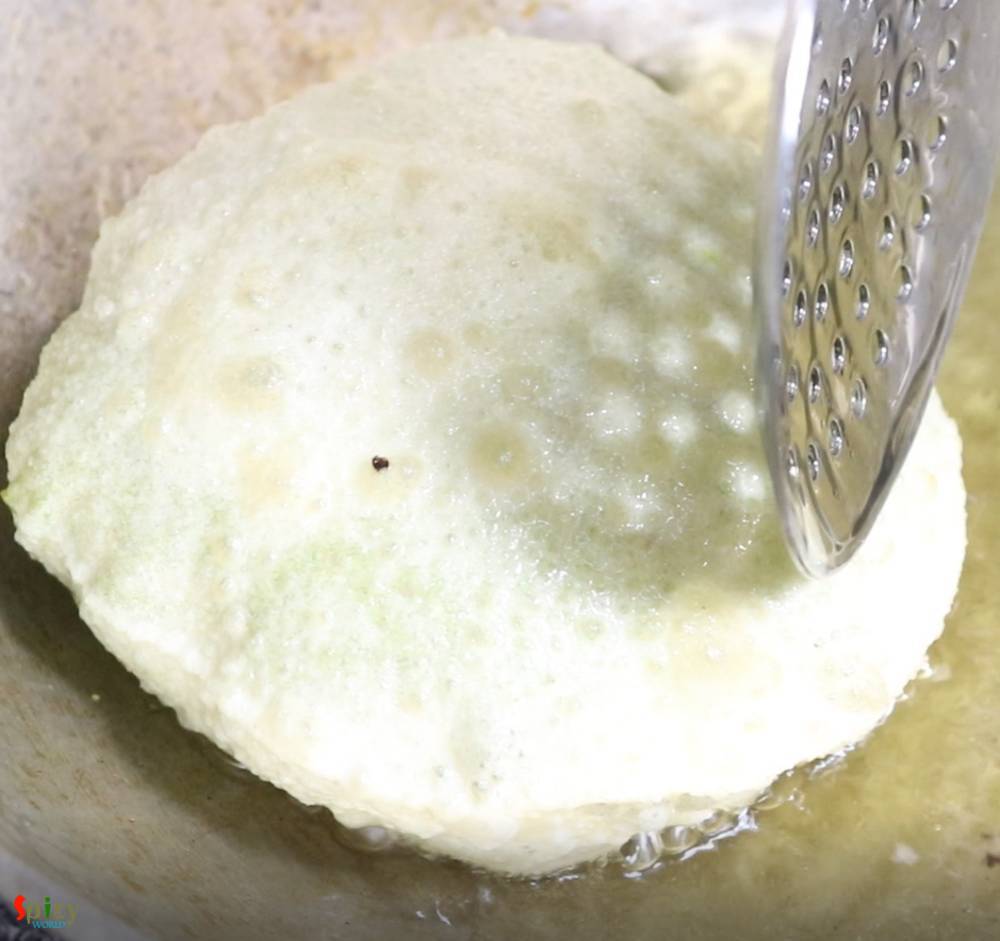 You will get 12-15 kachoris from this. But it always depends upon the size you are making.