Marinate the cleaned chicken with yogurt, half of the ginger garlic and green chili paste, some salt and 1 Tablespoon of black pepper powder.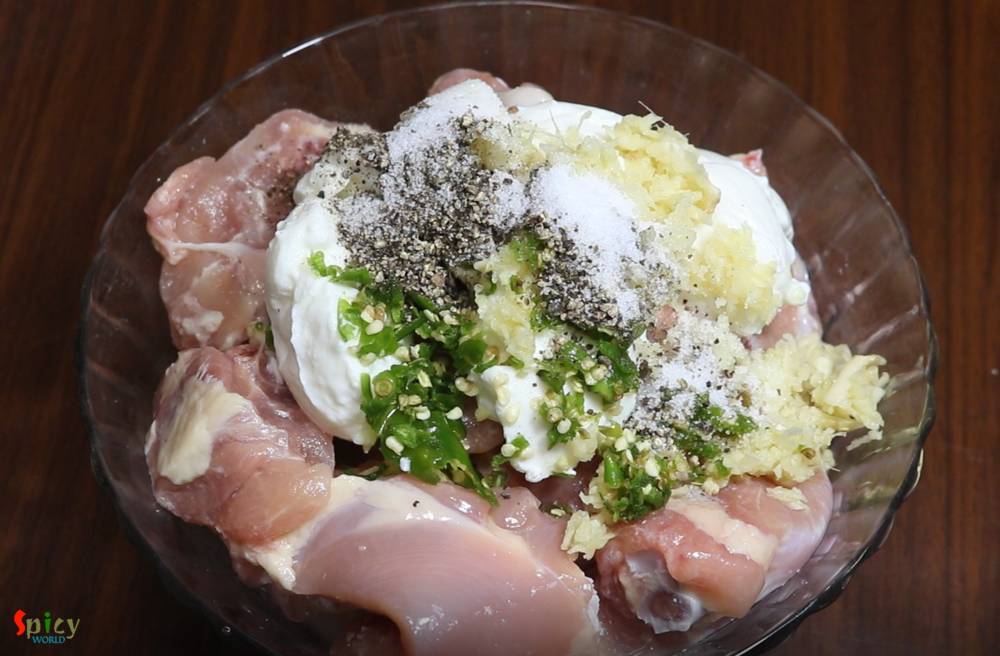 Keep it aside for 2-3 hours.
Then heat oil in a pan.
Add the onion slices, cook for 3-4 minutes on medium flame. Do not make them brown.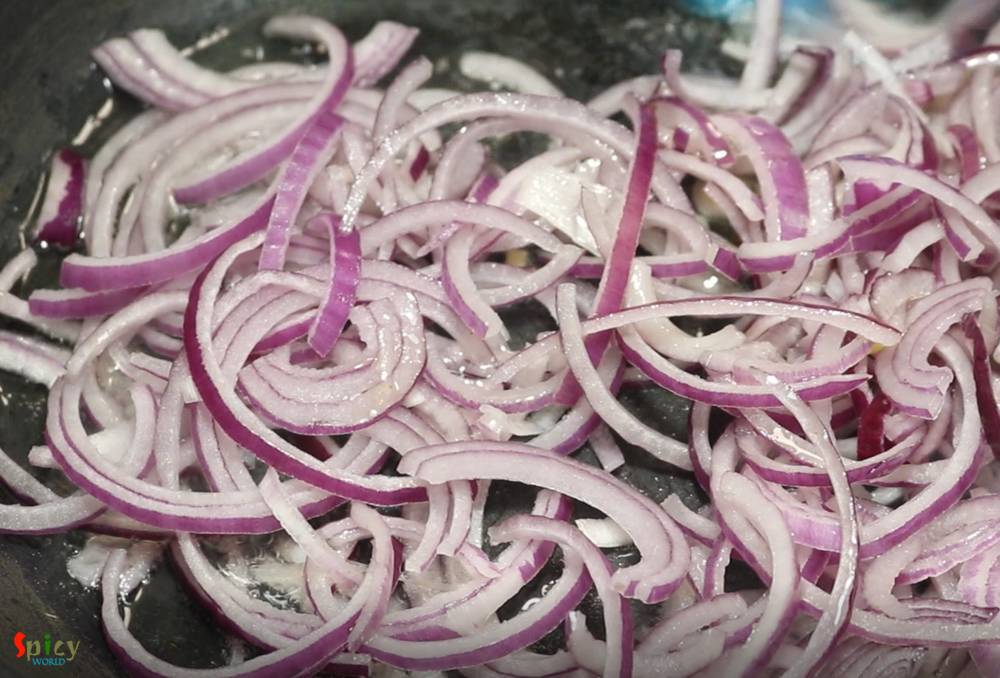 Add the remaining ginger garlic and green chili paste. Cook for a minute.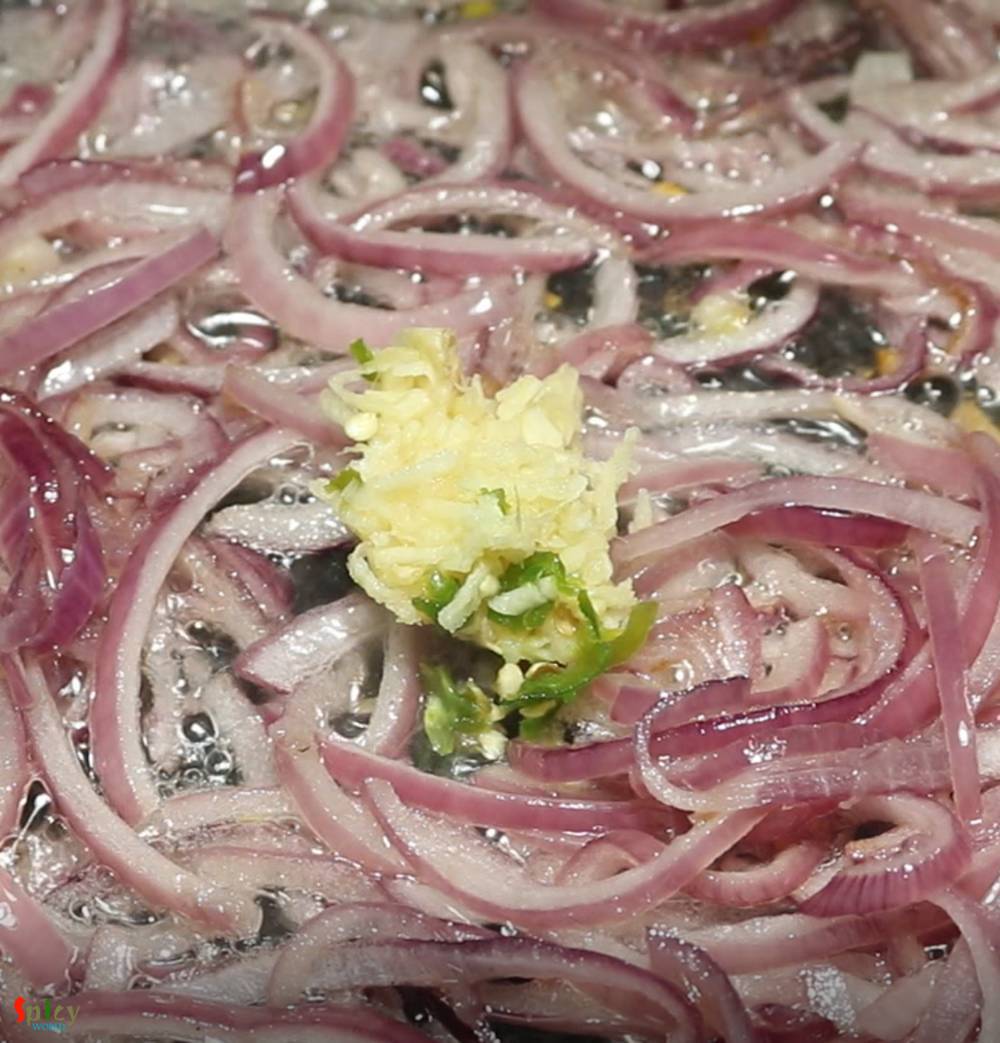 Add the marinated chicken, cook for 10 minutes on medium flame.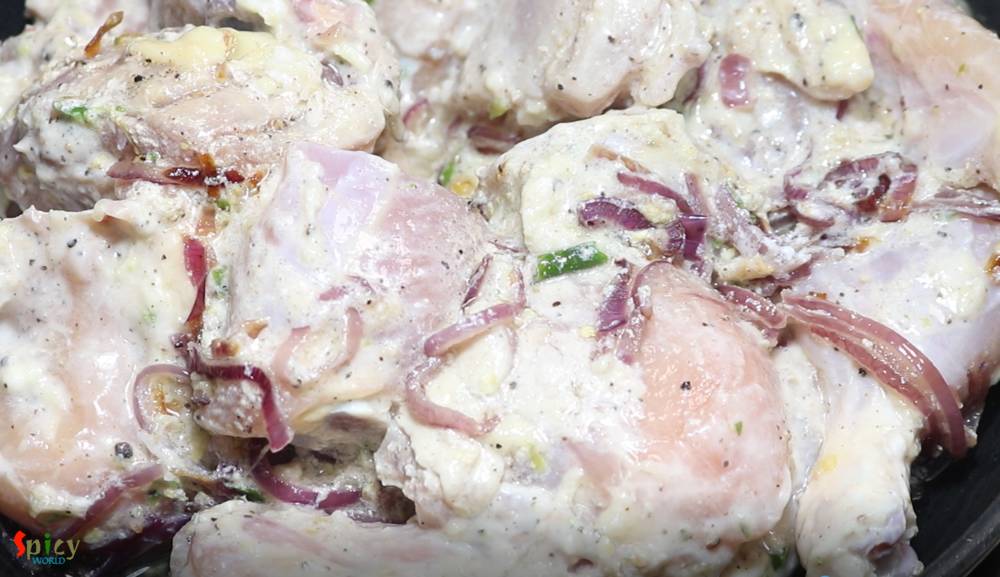 Add all of the whole spices, mix and cook another 15 minutes. The chicken will release lot of juices. I didn't add any water, if the gravy becomes dry please add some hot water.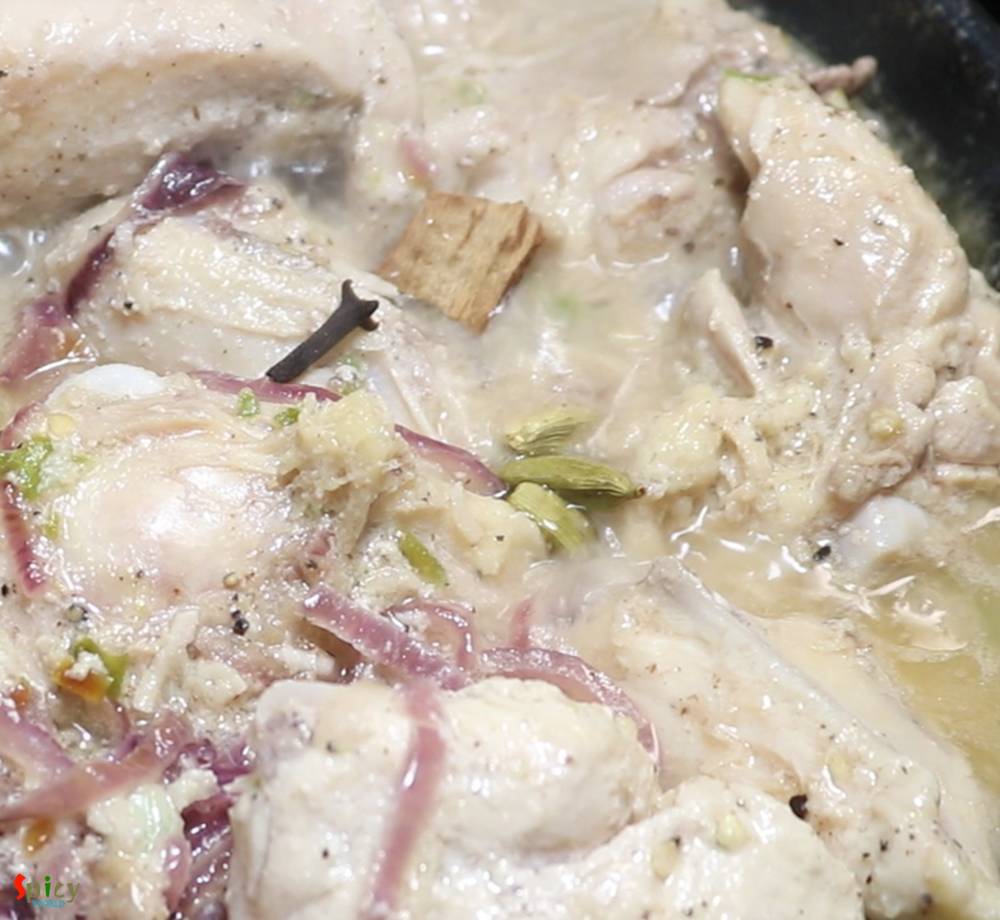 Next add roasted cumin and coriander powder. Mix well and cook until the chicken becomes soft.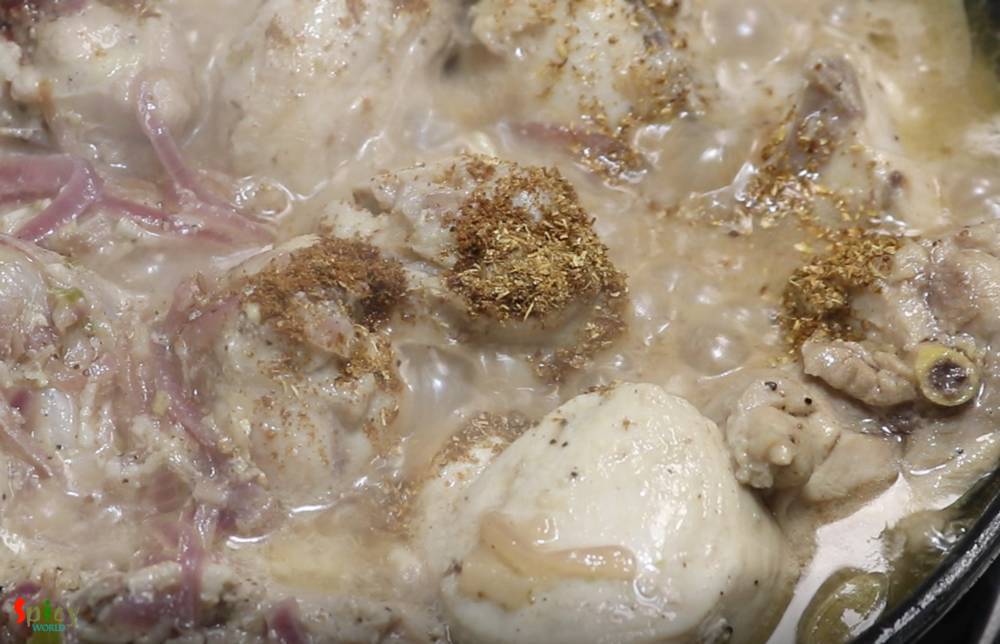 To balance the tartness from yogurt, add half Teaspoon of sugar along with the remaining black pepper powder. Mix well.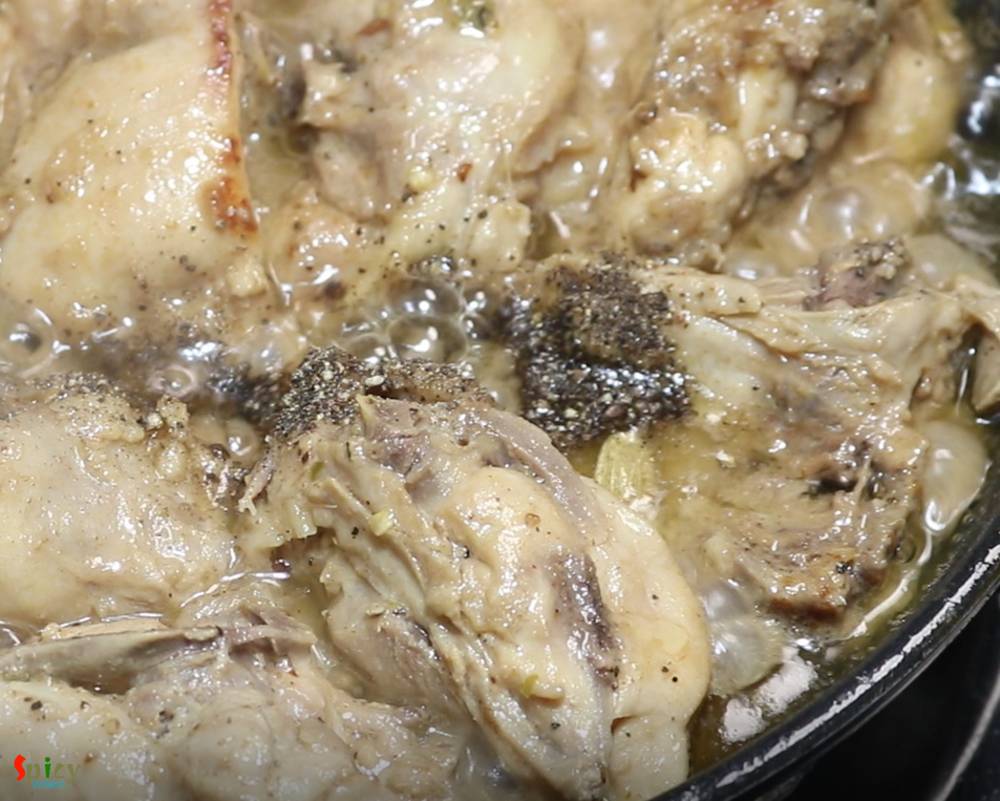 Add heavy cream and chopped green chilies. Mix and turn off the heat.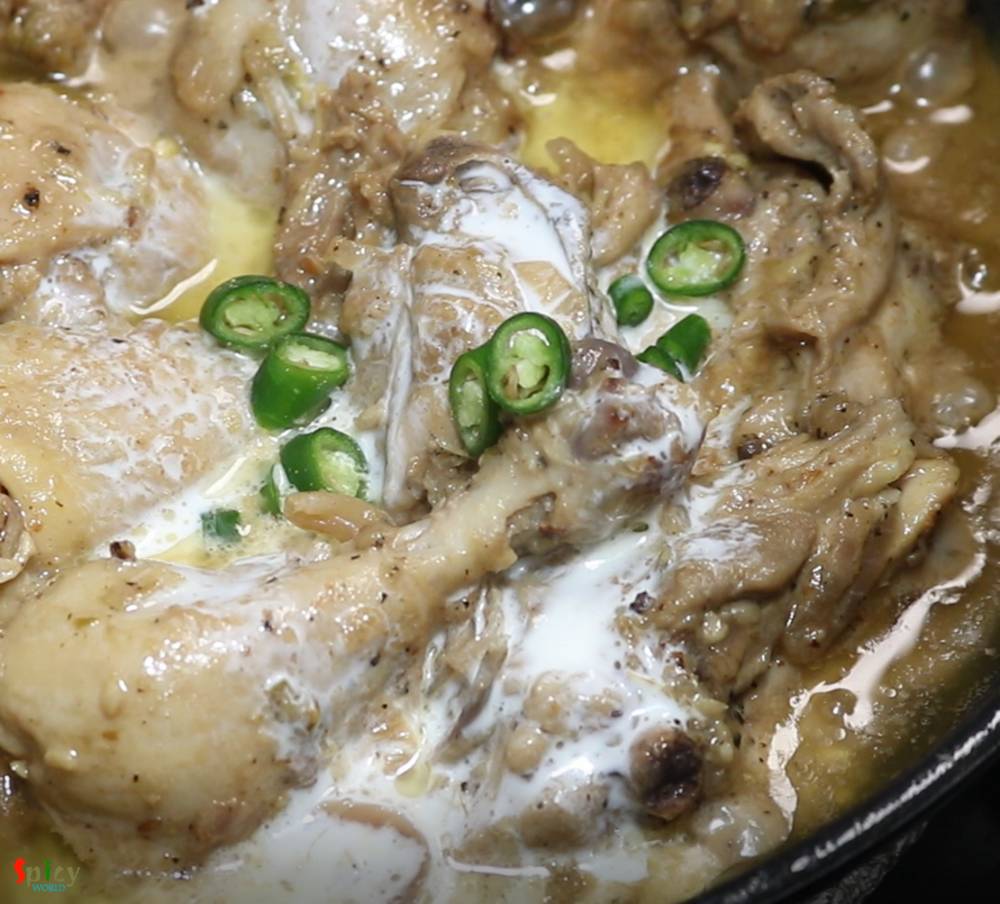 Lastly sprinkle some garam masala powder, mix well and let the chicken curry rest for 30 minutes.