Heat mustard oil in a kadai / pan.
Add 1 Teaspoon sugar and bay leaves in the hot oil and caramalize it.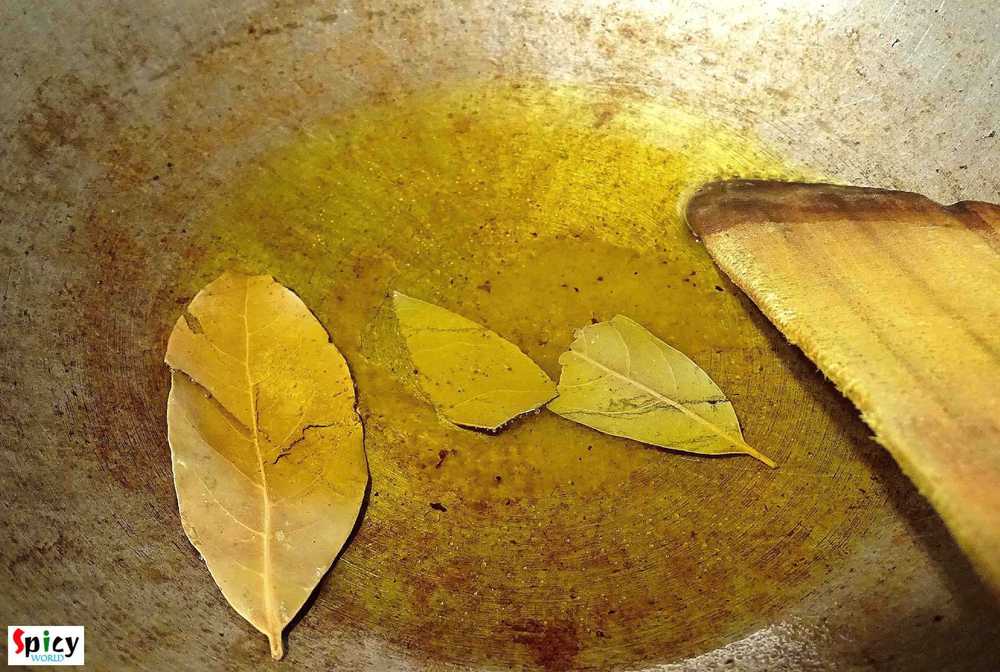 Then add green cardamom, cloves, cinnamon stick and dry red chilli. Saute it for a minute.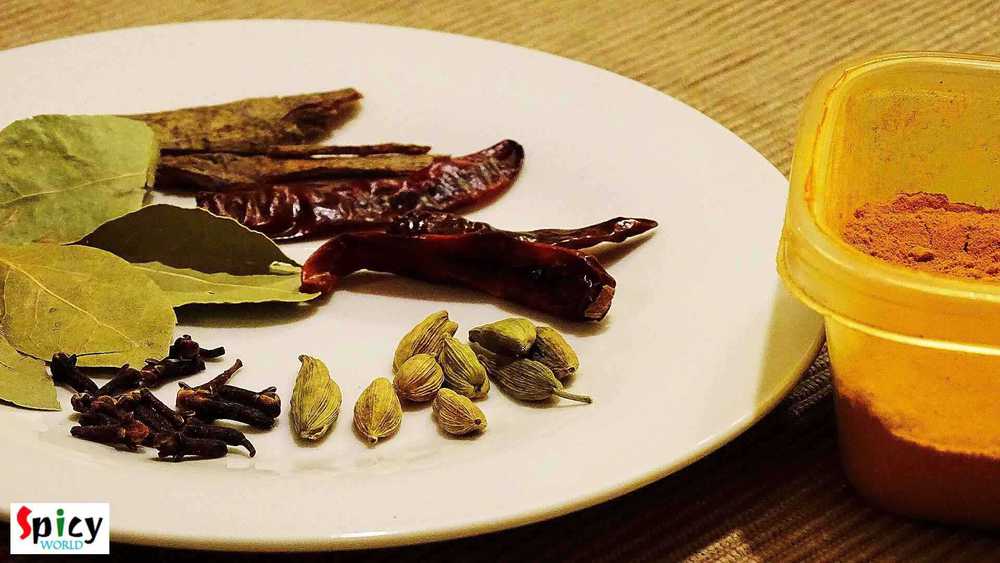 Add chopped onion with pinch of salt. Fry this till golden brown.
Add turmeric powder and red chilli powder. Mix it.
Add ginger and garlic paste. Cook this for 2 minutes.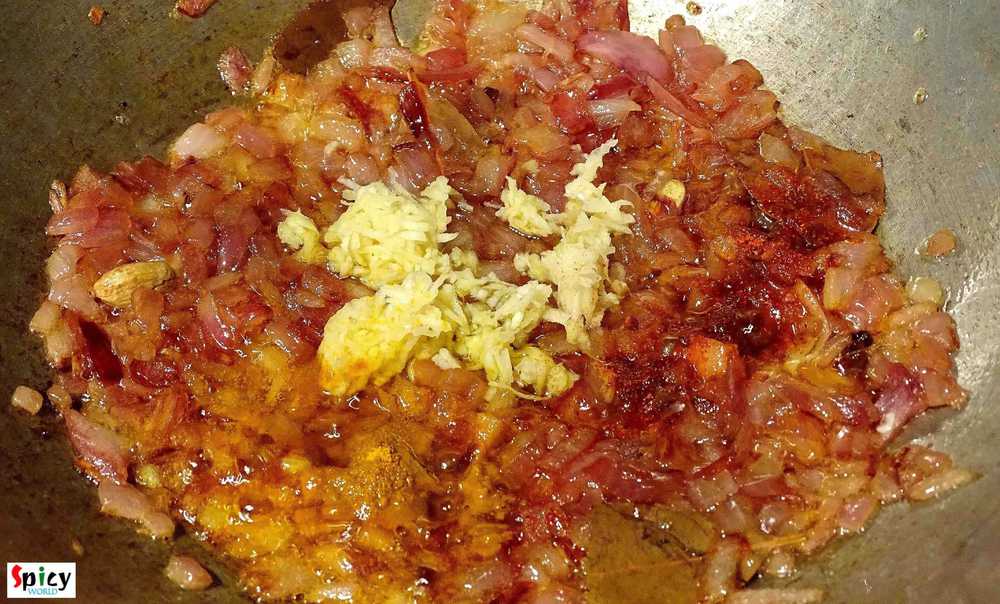 Then add chopped tomatoes. Cook this for 5 minutes.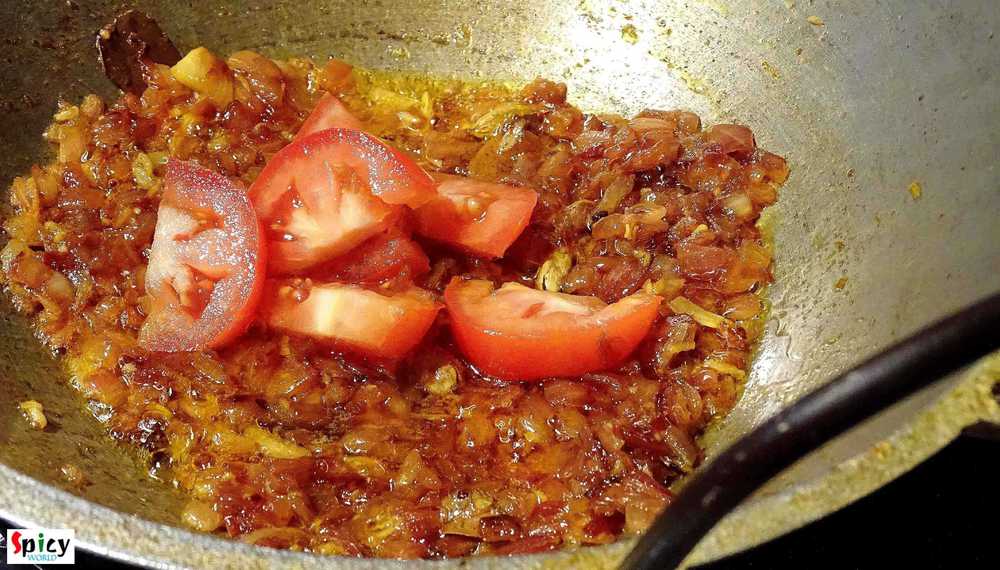 When the oil starts separating, add the mutton and enough salt. Mix it very well for 15 minutes.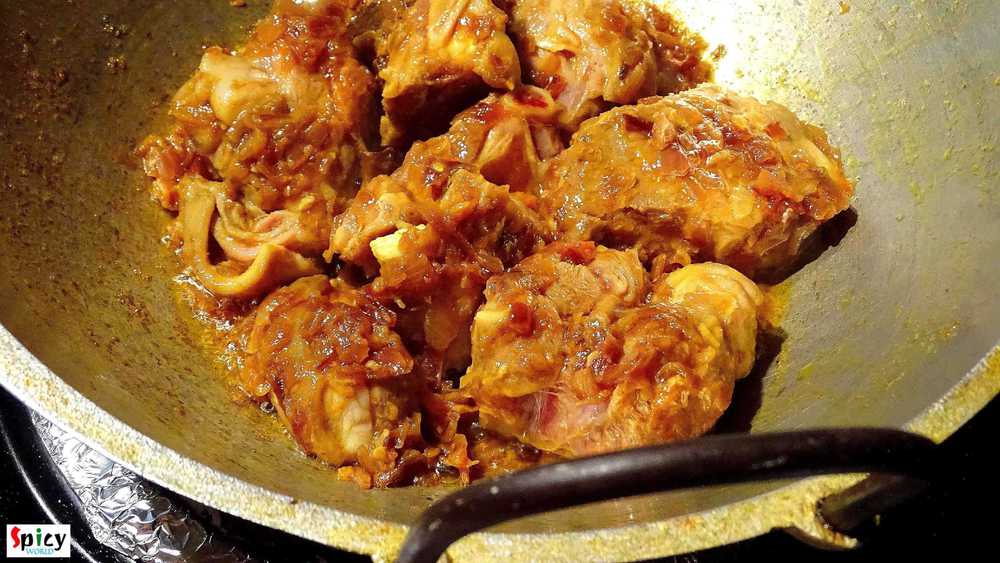 Then cook it in slow flame with lid for 20 minutes. Mutton will leave its own juice.
If the mutton becomes too dry, then add some warm water.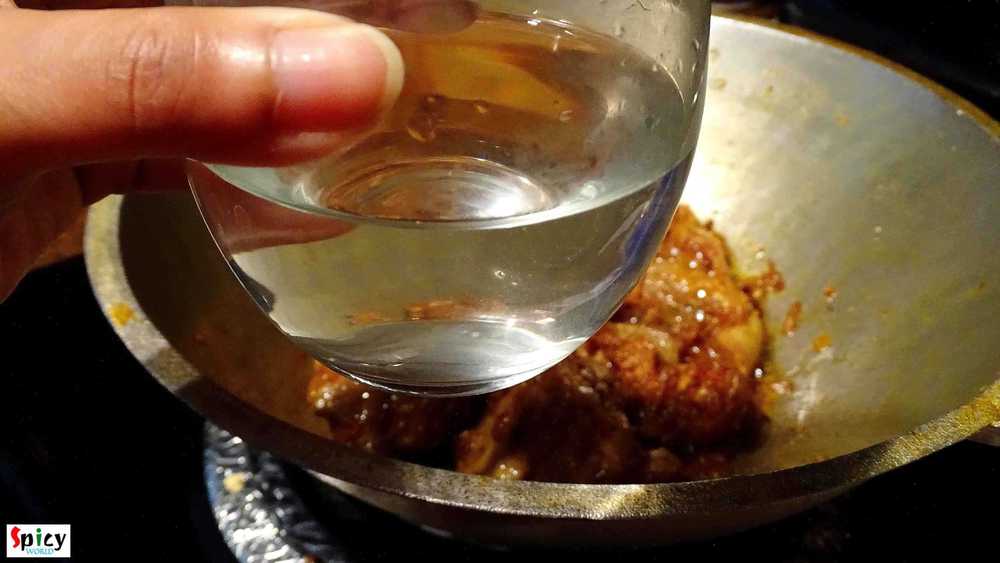 After 35 minutes add the potatoes and green chilies.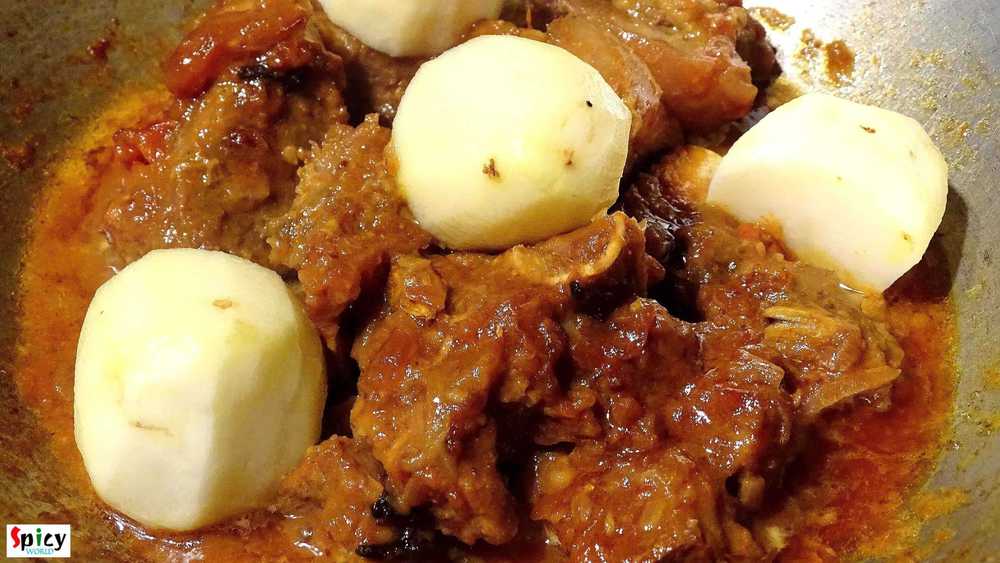 Cook it till the meat AND potatoes become very soft. It will take time. Only if you have less time to cook, you can use pressure cooker.
Mutton should have some very thick gravy (usually its a semi-dry preparation).