Put curd, salt, black pepper powder, garam masala powder, 1 Teaspoon of lemon juice, ginger and garlic paste in a mixing bowl. Mix well.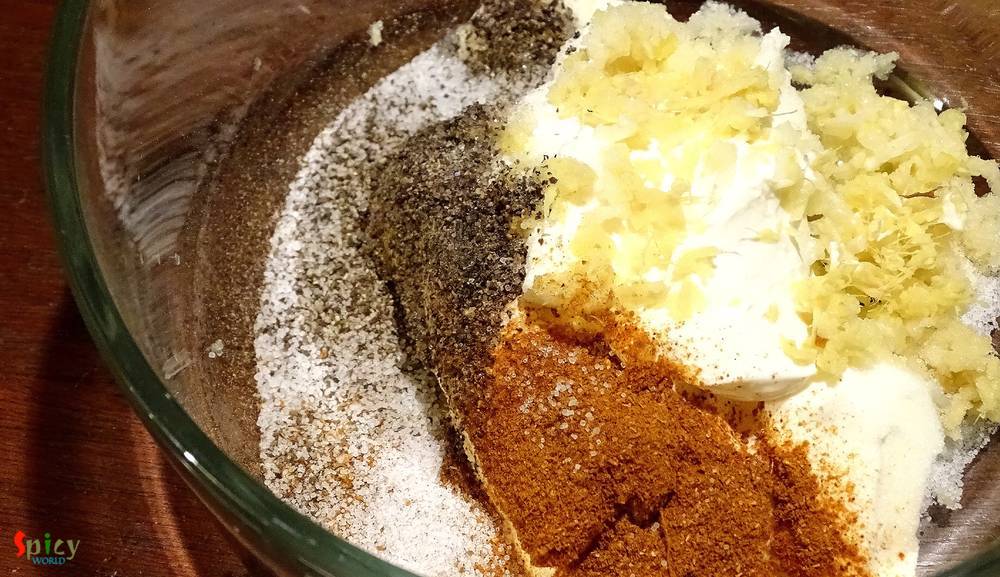 Add the chicken legs into the curd mixture. Rub the chicken legs with the marination very well.
Keep the marinated chicken in refrigerator for 5-6 hours or overnight.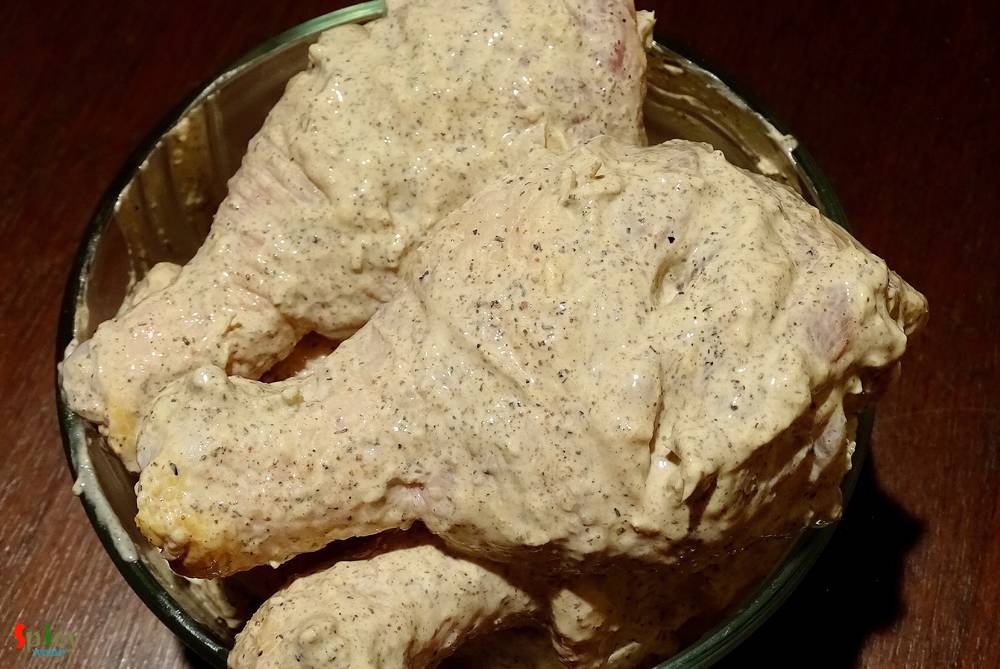 Heat the oil in a skillet or pan.
Place the chicken legs in hot pan. Do not overcrowd the pan.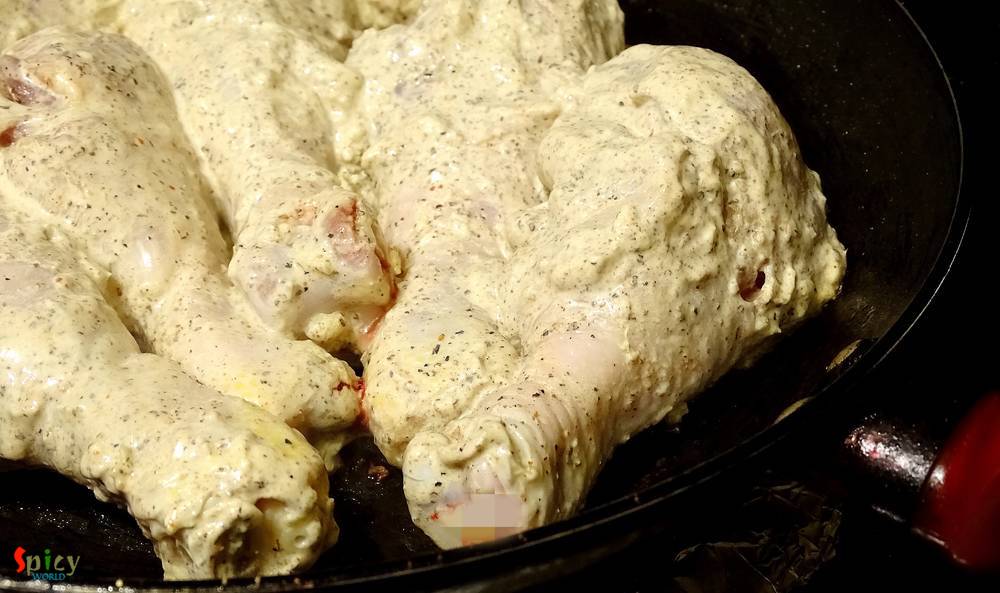 Fry each side for 4 minutes in high flame. The chicken legs will get charred color.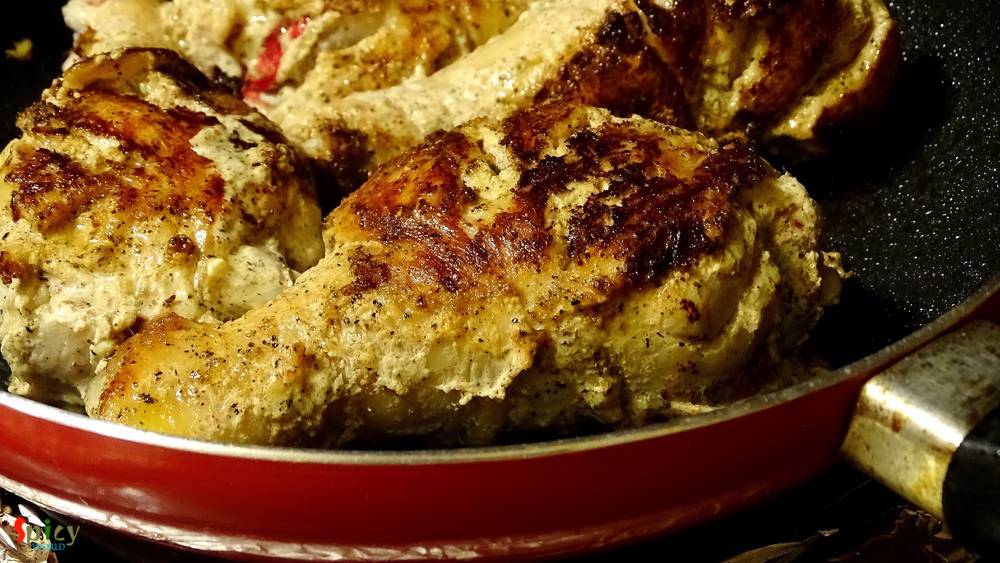 Then cover the pan and cook the legs in medium heat for 15 - 25 minutes.
Chicken will loose some water, do not worry, the water will help them to cook properly.
After cooking there should be no water in the pan.
Turn off the heat, sprinkle dried mix herbs and lemon juice all over the chicken. Give it a good mix and serve.