Heat the mustard oil in a pan.
Add the asafoetida and all the whole spices into the hot oil. Saute for few seconds.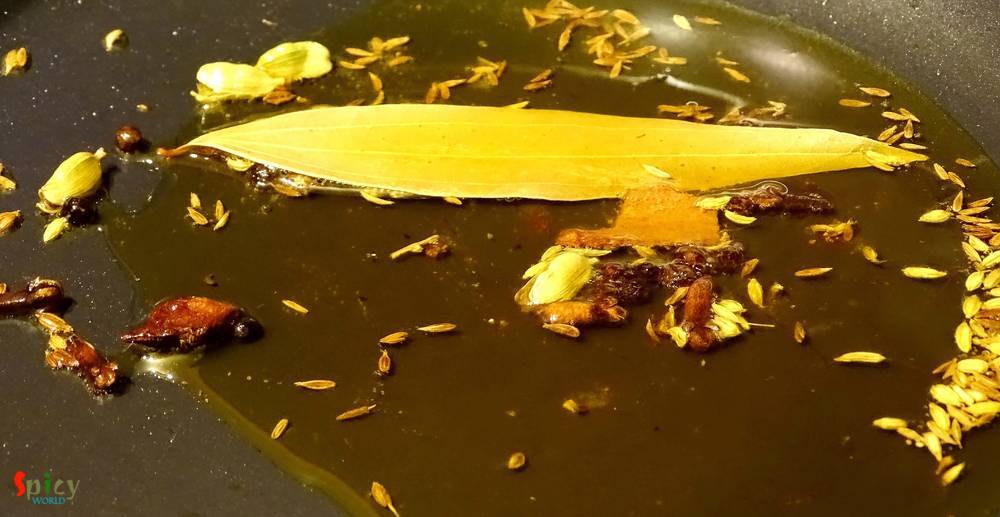 Then add the grated ginger. Saute for 15 seconds.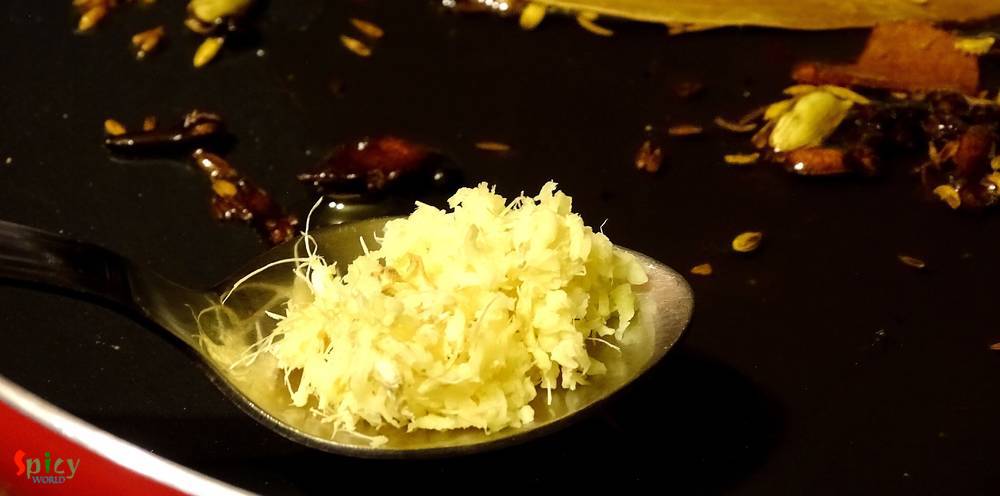 Add the mutton pieces. Cook them on high flame for 15 minutes.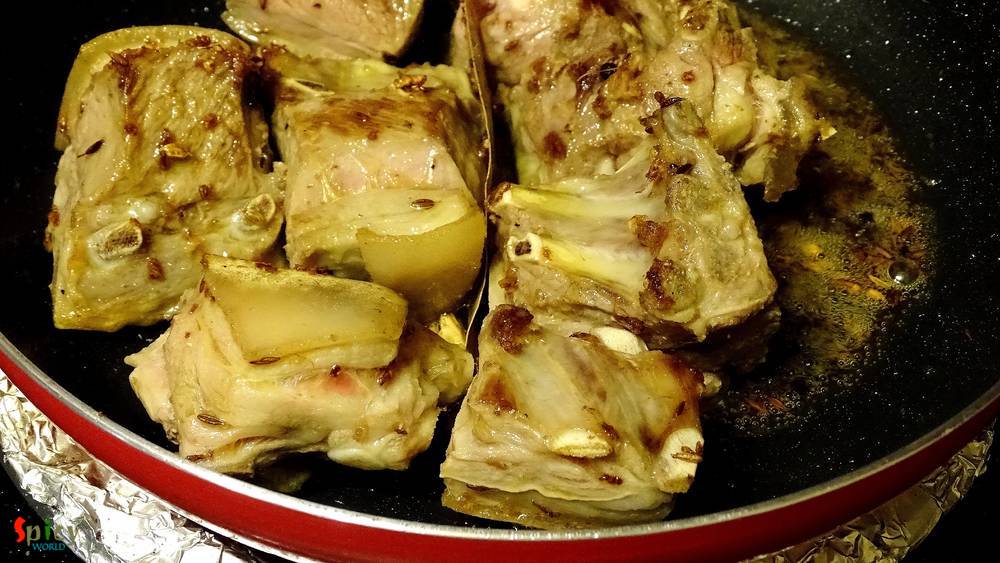 Then add salt, kashmiri red chilli powder and the hot chilli powder. Cook for 15 minutes on medium flame.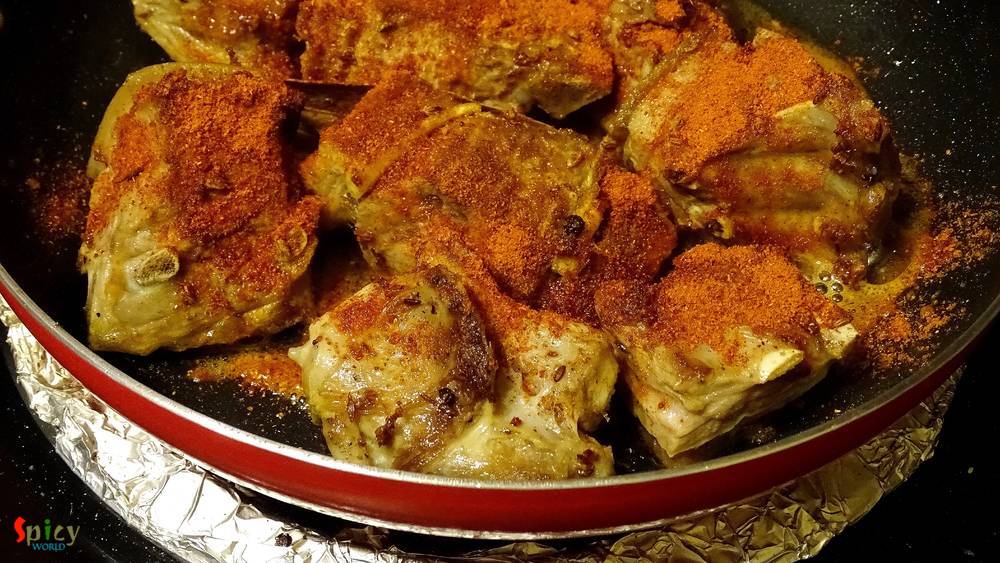 Beat the curd with little water, lower the heat for 15 seconds and add it to the mutton. Stir continuously to prevent curdling. Cook until the oil separates.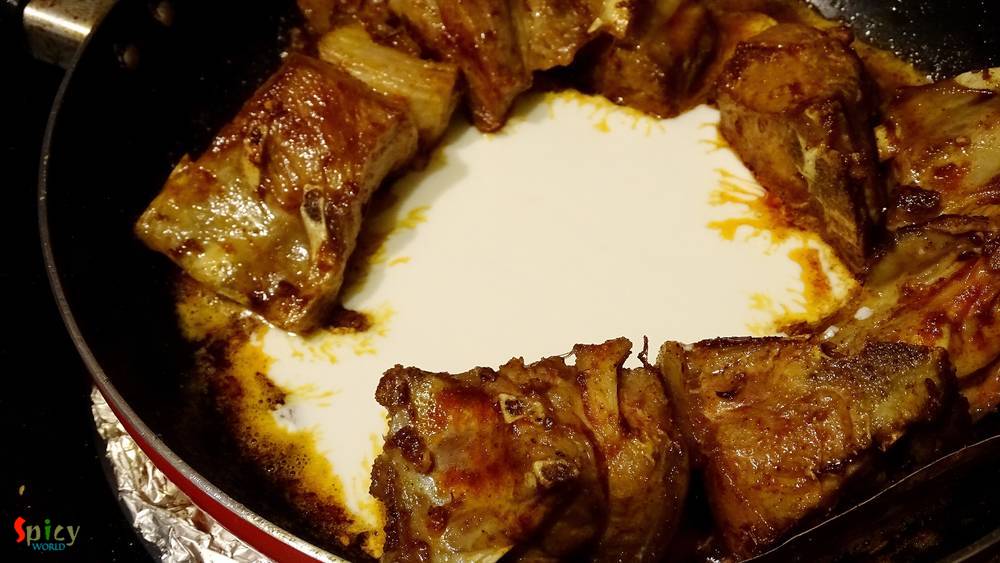 Then add fennel (mouri / sauf) powder and some more salt. If you are using the ginger powder, now is the time to add it instead of grated ginger. Cook for another 10 minutes.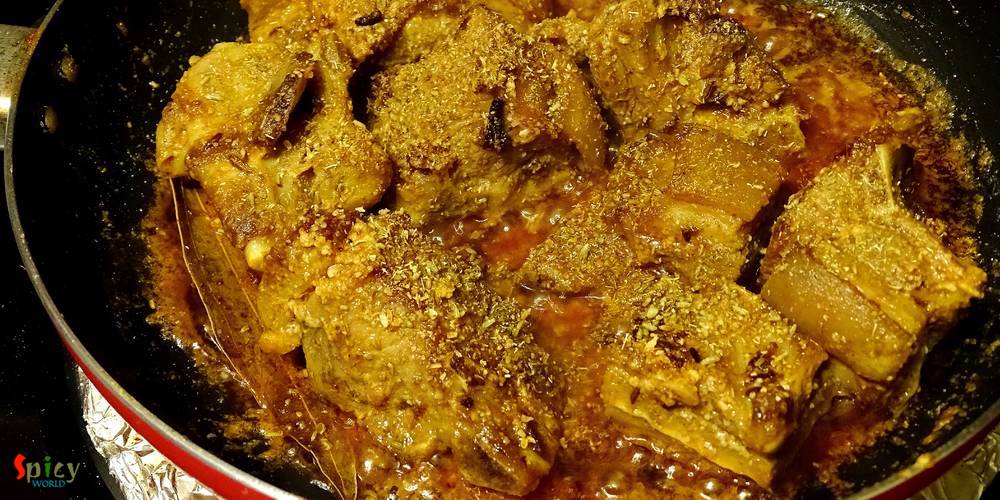 Now add a cup of water, a pinch of sugar and cook the mutton on high flame until it becomes soft. Use more water if required.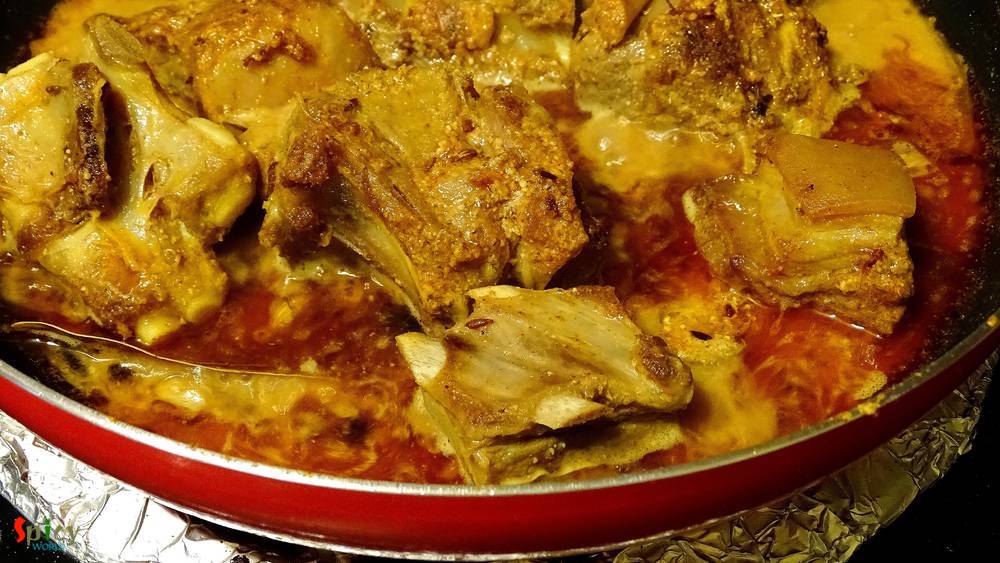 Do not make it dry, it should have a thin gravy.
After cooking the mutton properly add a Teaspoon of ghee and turn off the heat.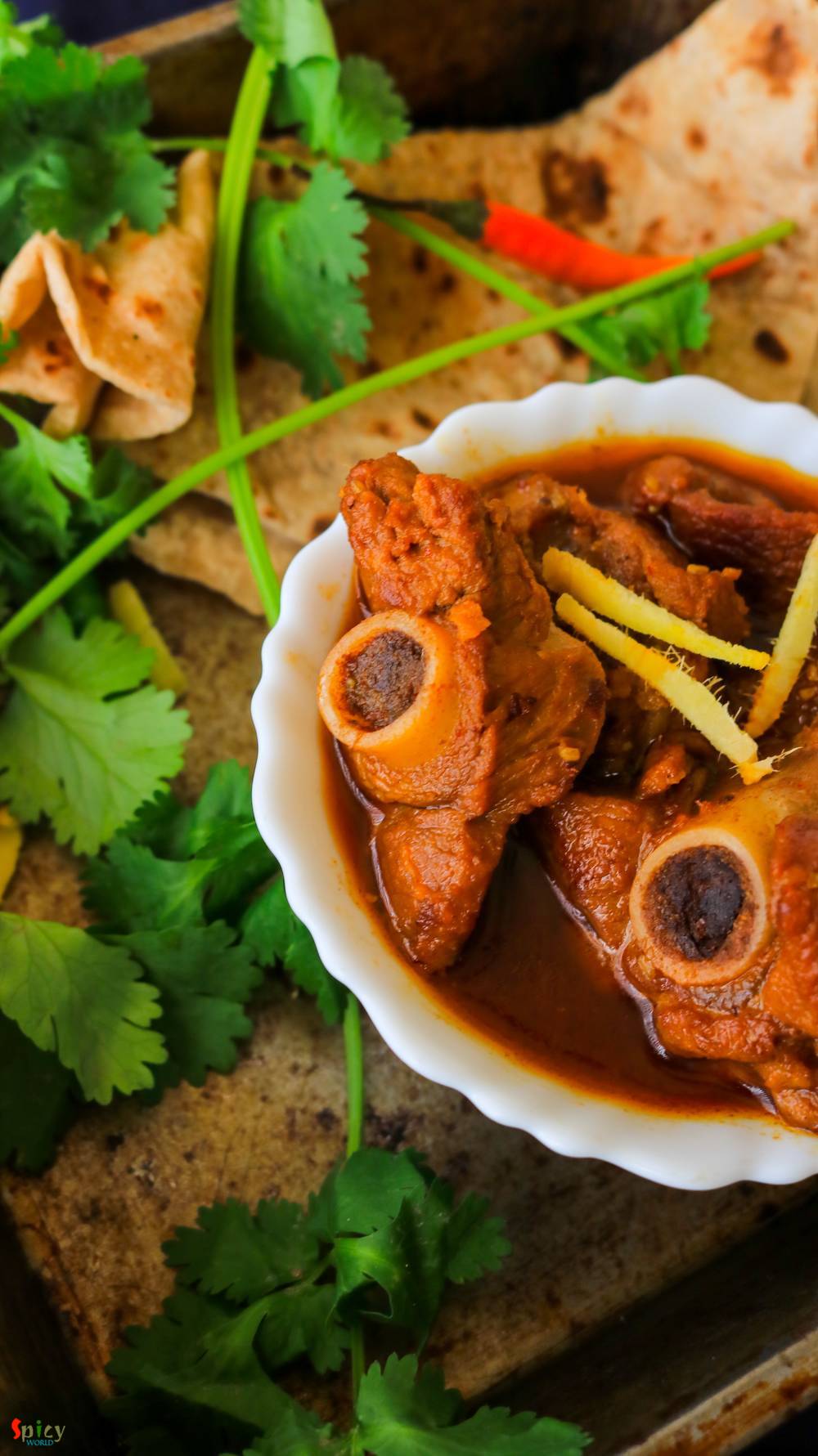 Let it rest for few minutes, then serve.