Soak the cashew nuts and almonds / poppy seeds in some milk / water for 2 hours. Then grind them to a smooth paste and keep aside.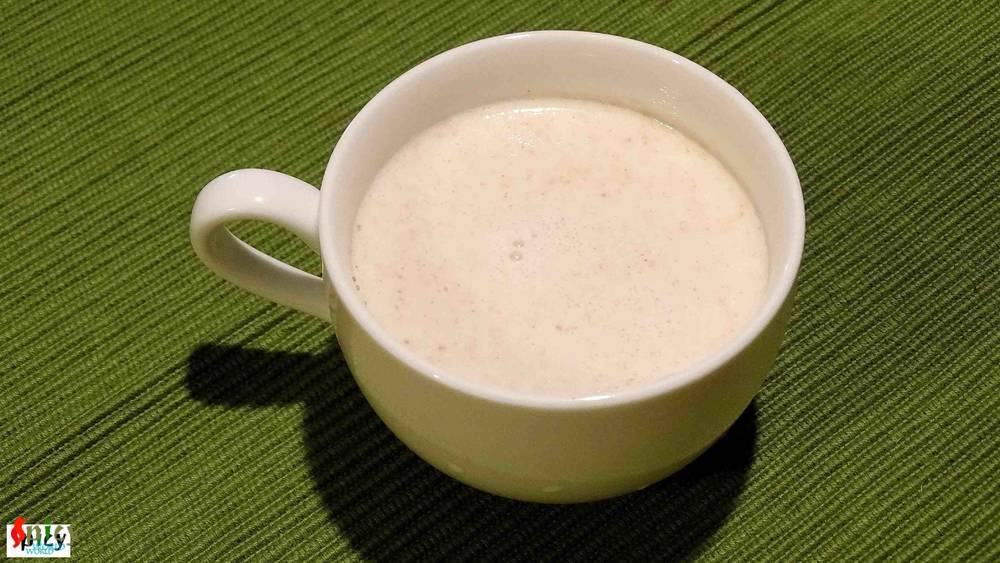 Heat the oil in a pan. Very lightly fry the paneer cubes in oil and then immediately soak the fried paneer cubes in some water.
In the remaining oil add the ghee / clarified butter.
Add the whole spices into the hot oil. Saute for few seconds.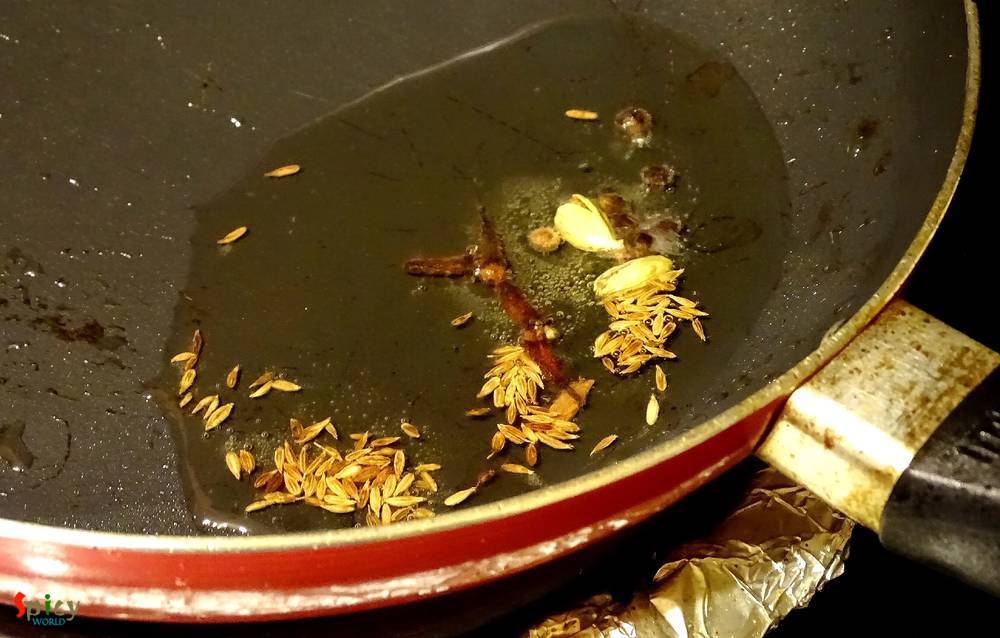 Then add chopped onion. Fry till they become translucent. Do not make them golden.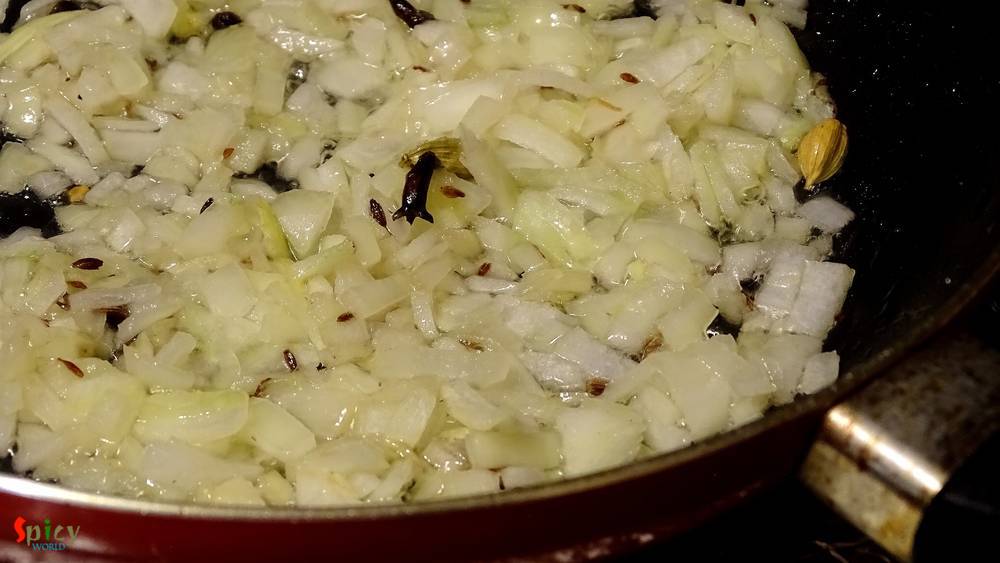 Beat the curd with 2-3 Tablespoons of that white paste and 2-3 Teaspoons of milk very well.
Lower the heat for a minute and then add the curd mixture. Stir immediately to prevent the curd curdling.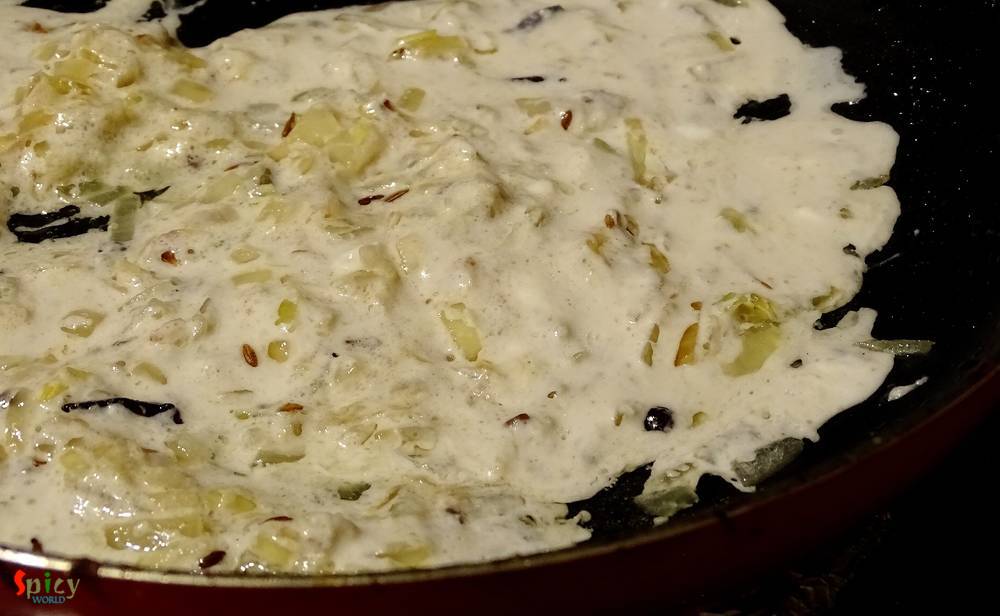 Cook this in slow flame until the oil separates.
Now add salt, 2 Teaspoons of sugar, black pepper powder and garam masala. Mix well for 2 minutes.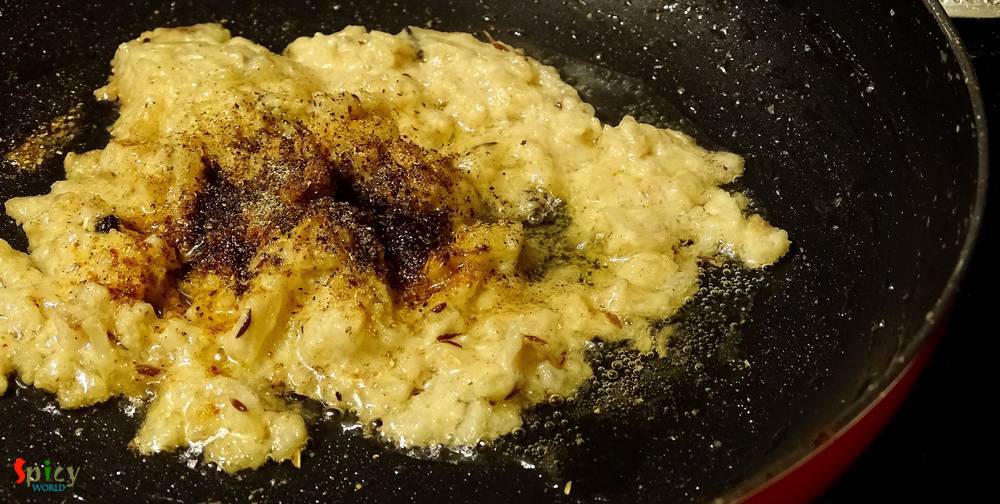 Mix 1/4th cup of water with 3 Tablespoons of milk and add it to the pan. Stir well and cook for 10 minutes.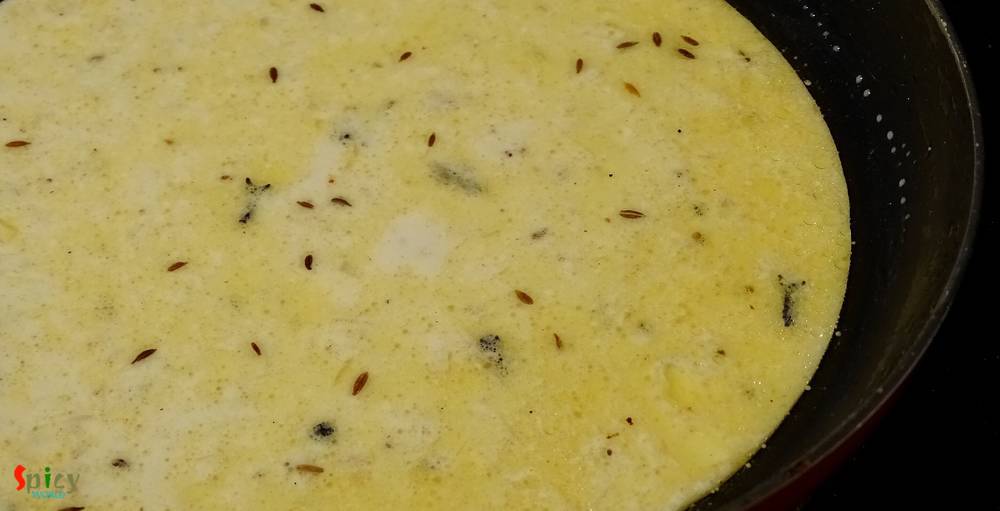 Then add the fried and soaked paneer. Mix well and cook for 5 minutes.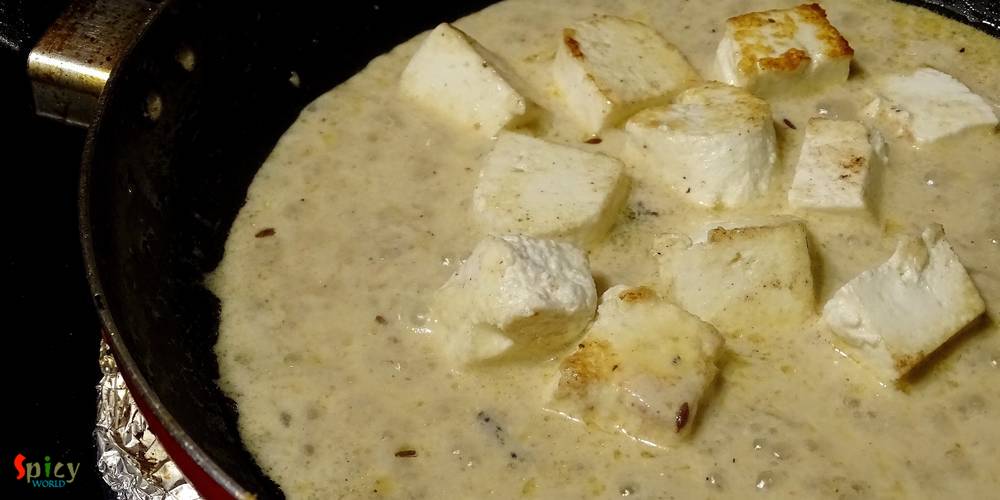 Lastly add cream and kewra water or rose water. Simmer for a minute and turn off the heat.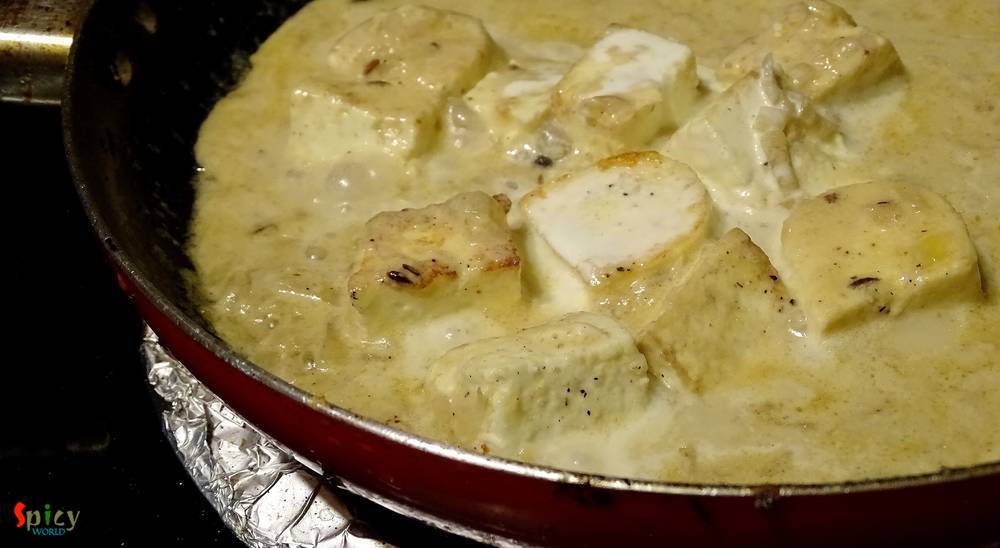 Let the curry rest for few minutes and then serve.