Heat mustard oil in a pan.
Add cloves and bay leaves into the hot oil. Saute for 30 seconds.
Then add sliced onion and pinch of salt. Fry them till golden in color.
Add turmeric powder and two types of red chilli powder. Mix well.
Now add the washed mutton pieces and cook for 15 minutes in medium flame.
Add the ginger and garlic paste to the mutton. Mix well for 7 minutes.
Then beat the curd with little water and half Teaspoon of sugar. Add this beaten curd to the mutton. Mix well and cook for 20 minutes.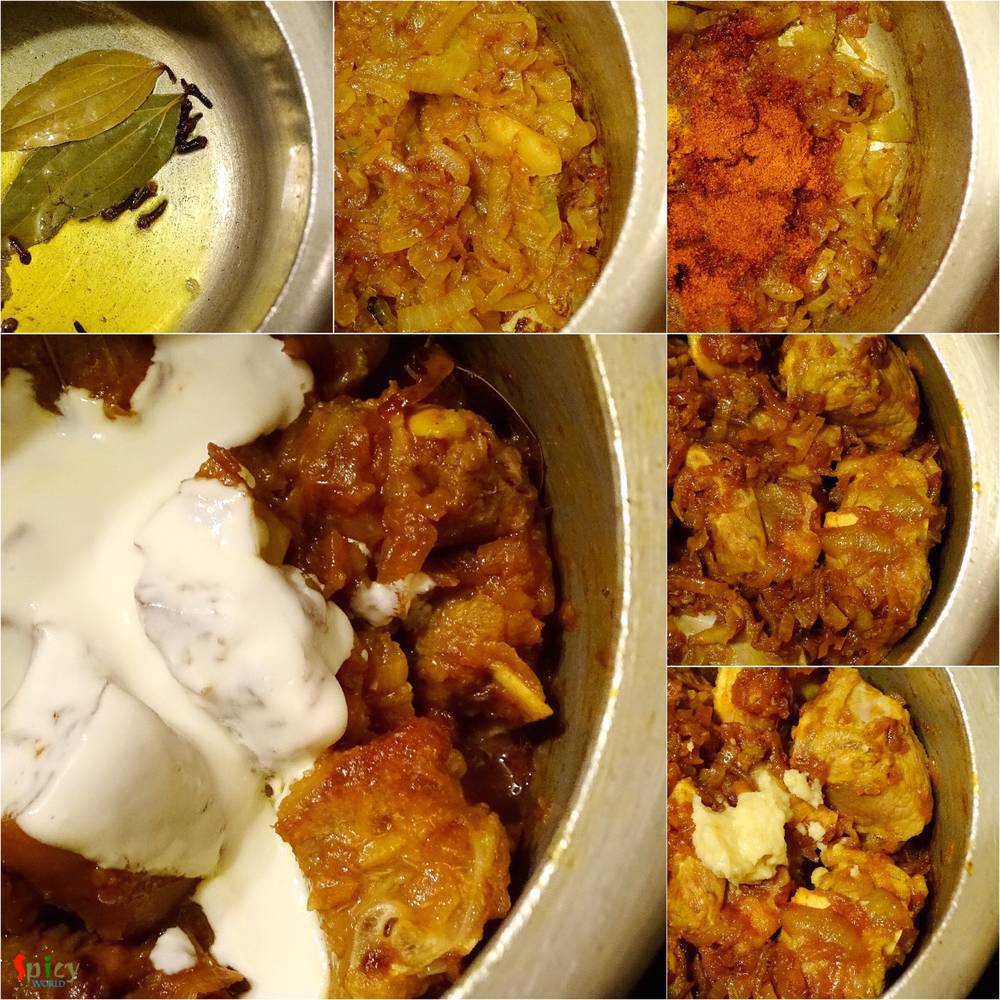 After that add a cup of warm water, enough salt and cook untill the meat becomes fully soft.
Lastly heat a Tablespoon of oil in another pan and add chopped garlic. Saute for few seconds and pour it on the cooked mutton as tempering.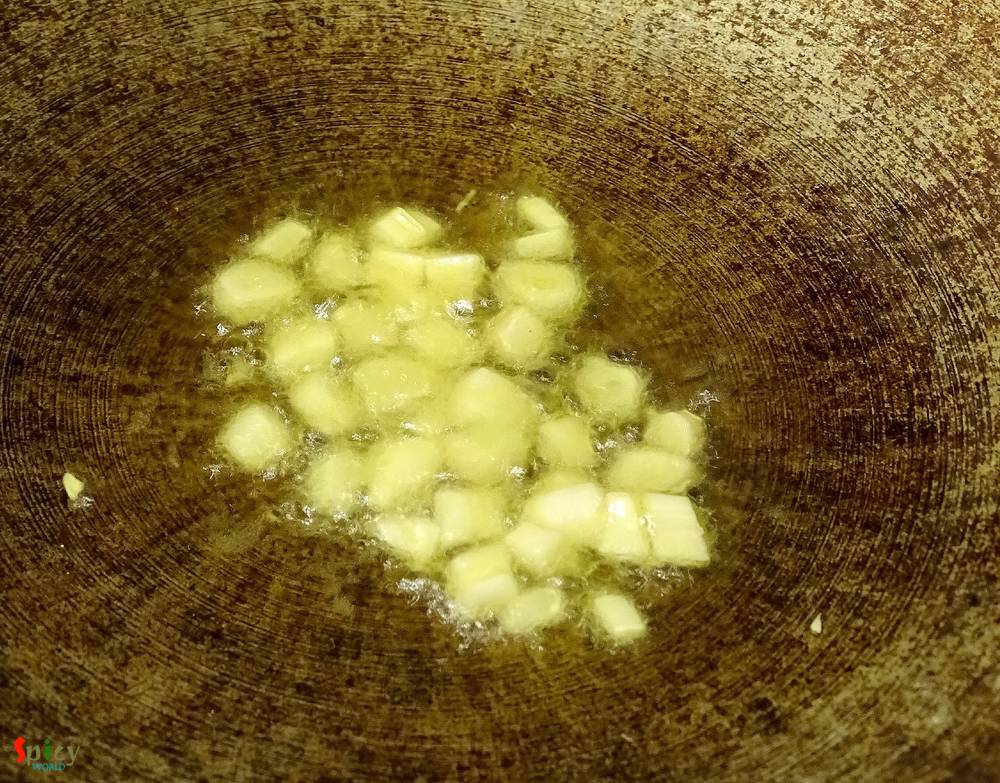 Immediately cover the pan, turn off the heat and let it rest for 6 - 7 minutes before serving.
For smokey flavour you can obviously follow the hot charcoal method.