Hara Bhara Kabab (Green Vegetable Kabab)
By
Arpita
© 2016 Spicy World
Oct 8, 2015
Yesterday my husband was craving for some snacks in afternoon. I had some boiled potatoes in my fridge. Then I thought about this recipe. You can say it is fried kabab. "Hara" means green color. After eating this he said you should upload the recipe ???. So, its very easy to make. Just give it a try.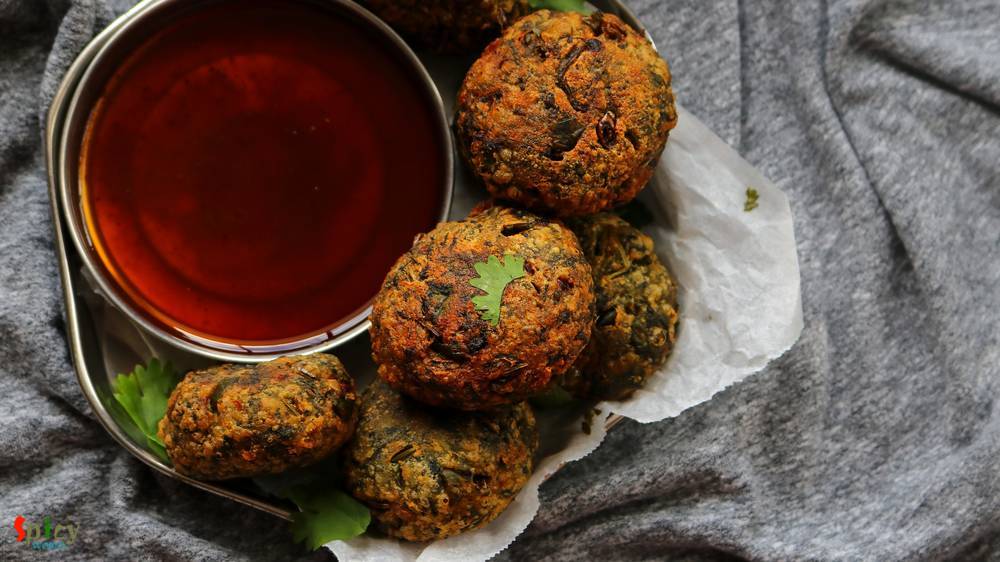 Ingredients
2 big potatoes boiled and peeled.
6 cups of chopped spinach.
3 green chilies chopped.
half cup chopped coriander leaves.
1 Teaspoon chaat masala.
1 Teaspoon roasted cumin and coriander powder.
1 Teaspoon cumin seeds.
Salt to taste.
2-3 Teaspoons cornstrach.
White oil for deep fry.
Steps
Take a pan. Heat 2 Teaspoons oil.
Add cumin seeds. Saute it for a minute.
Then add raw spinach leaves. Cook it for 5 minutes. You have to dry out all juices. Remove this from the pan and cool it.
Now take a bowl. Add boiled potato, cooked spinach, coriander leaves, green chilies, 3 kinds of powder, salt and cornstrach. Mash the potatoes and mix the entire thing very well with your hand. Check the seasoning and adjust it according to your taste.
After that heat 3-4 inches of white oil in a kadai / pan.
Take small portion of the mixture in your hand and give any shape of your choice.
Put those kababas into the hot oil and fry for 5-6 minutes.
Your Hara Bhara Kabab is ready ...
Enjoy this hot with any type of chutney / sauce ...

All Images and Recipes are copyrighted to Spicy World.
For more recipes visit us at http://spicyworld.in