Soak the yellow peas overnight into the water or atleast 5 hours.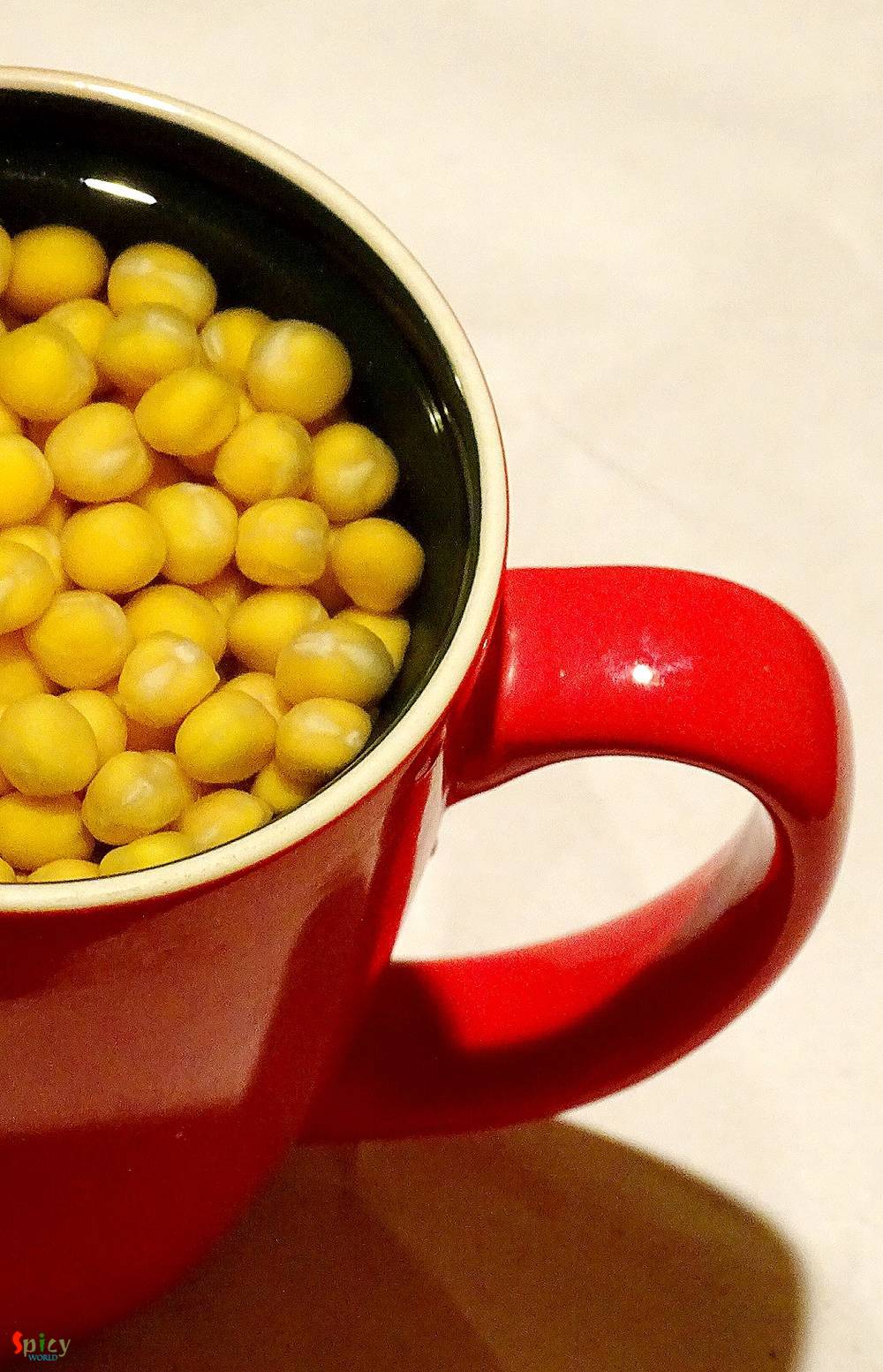 Add the soaked peas into a pressure cooker with water and give pressure for 10 minutes. Do not make it mushy.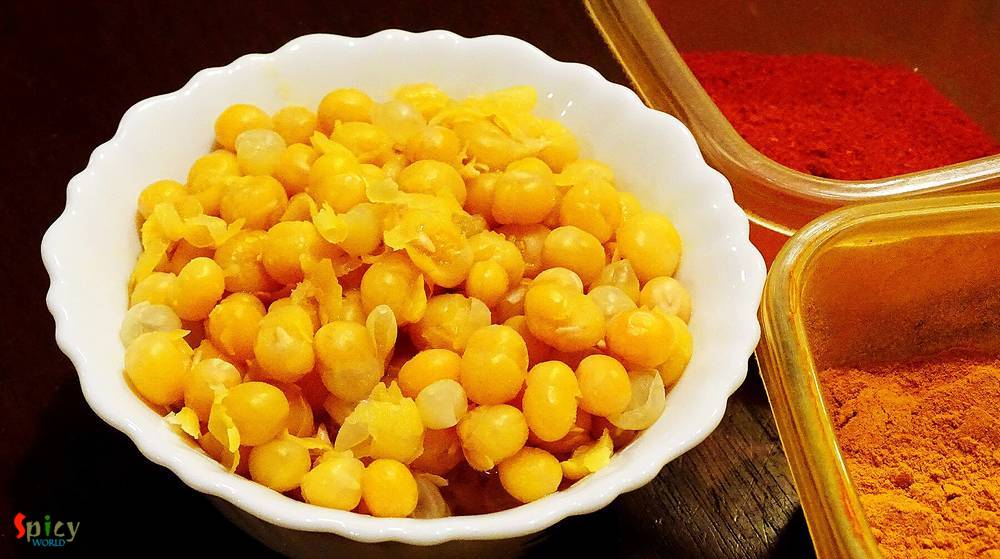 Dry roast 2 Teaspoons cumin seeds, 2 Teaspoons coriander seeds and 1 dry red chilli in a pan for 10 minutes. Let it cool down and then blend it to powder. It is called 'bhaja masala'. This dry masala is must for ghugni.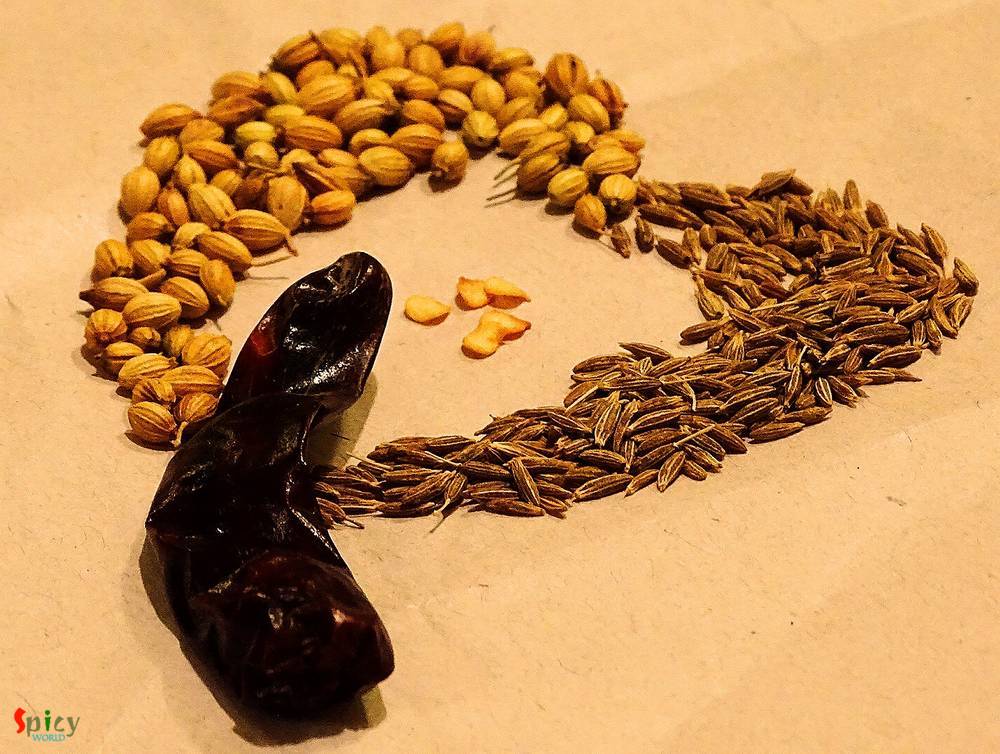 Now heat mustard oil in a pan.
Add cumin seeds and bay leaf. Saute it for a minute.
Add the chopped onion with pinch of salt. Fry it for 7 mins. Make the onion golden in color.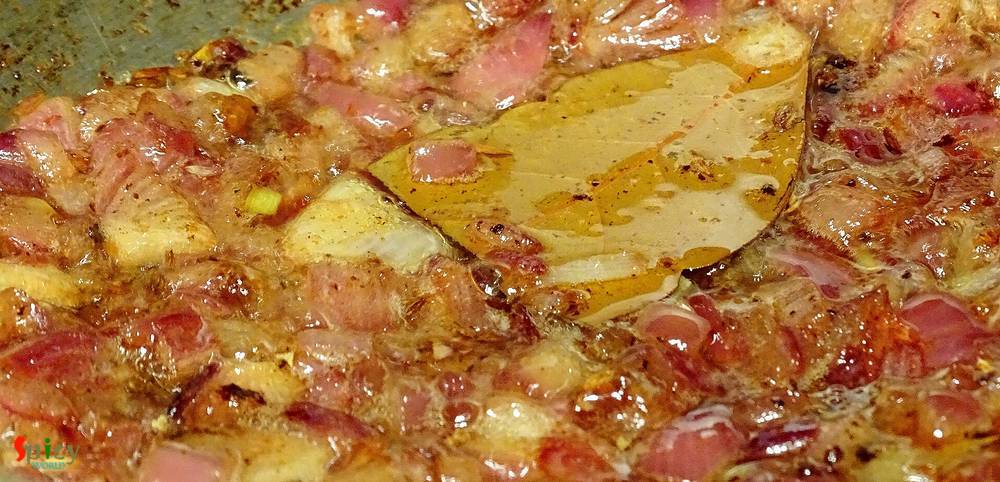 Then add the ginger and garlic paste. Cook it for 3 minutes.
Add the chopped tomato. Cook it for 5 minutes.
Now add the above mentioned spice powder. Cook it for 3 minutes.
Add green chilies, salt and sugar. Mix it.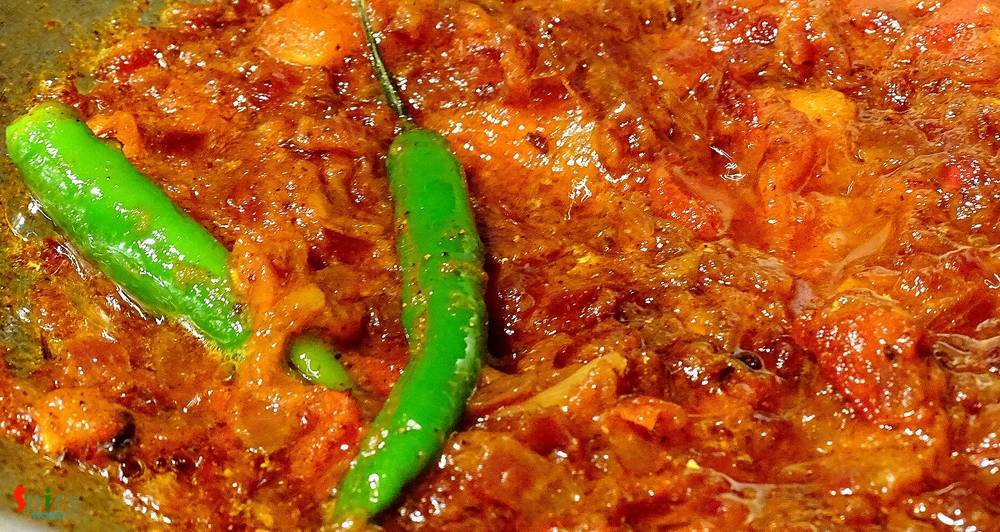 Now add boiled peas along with the water. Mix it for 5 minutes. If the curry becomes dry you can add some warm water.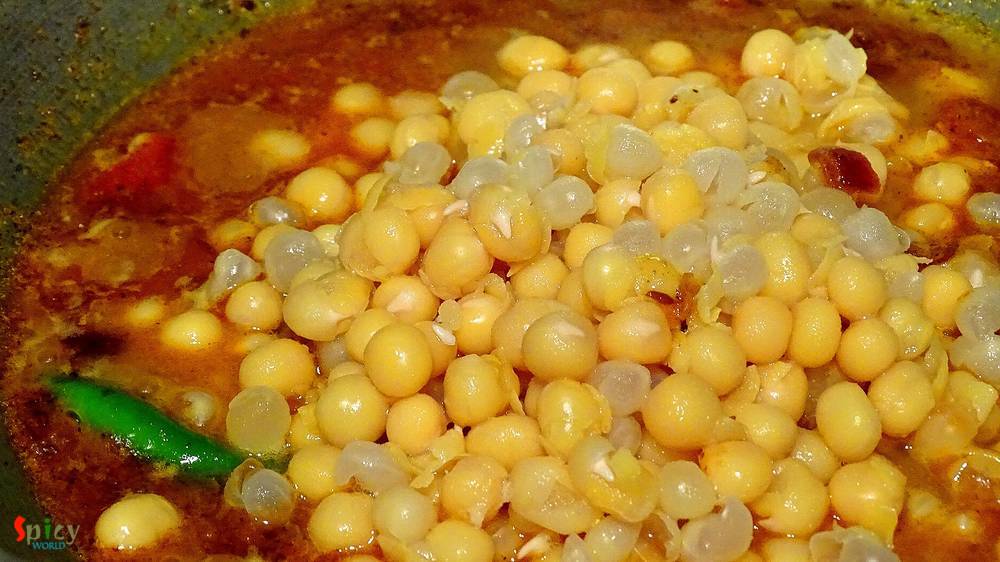 Cover the pan and cook it for another 10-15 minutes.
Check the seasoning and consistancy of ghugni.
When its done add some chopped coriander leaves and 1 Teaspoon of that 'bhaja masala' or dry roast powder. Mix it and turn off the heat.