Wash the lentils three times with water and then soak them for an hour.
Add a cup of water, soaked lentils, pinch of salt, chopped tomato and half Teaspoon of turmeric powder in a pressure cooker.
Give it pressure for 15 minutes. Then let the steam go on its own. The texture of the daal should be mushy.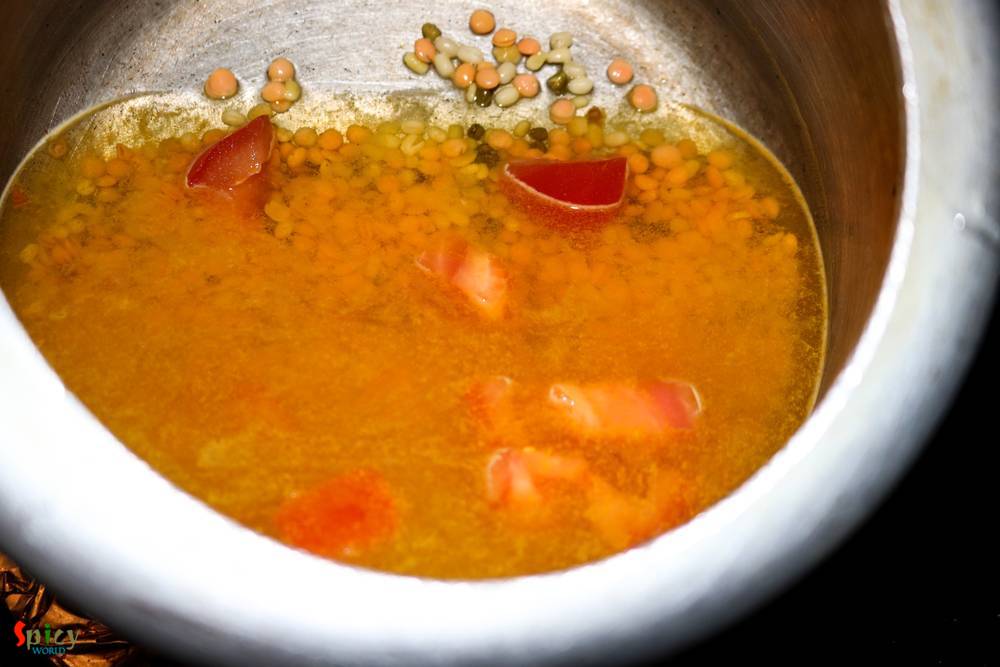 For tempering, heat oil in a pan.
Then add all the whole spices and chopped garlic. Saute for few seconds.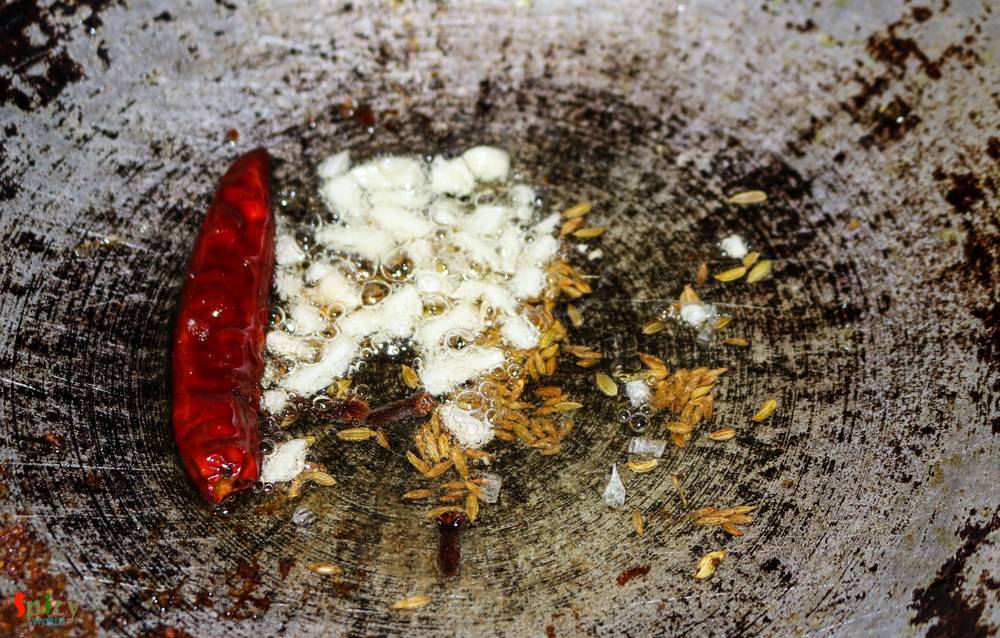 Now add all of the spice powder, saute for 5 seconds and turn off the heat.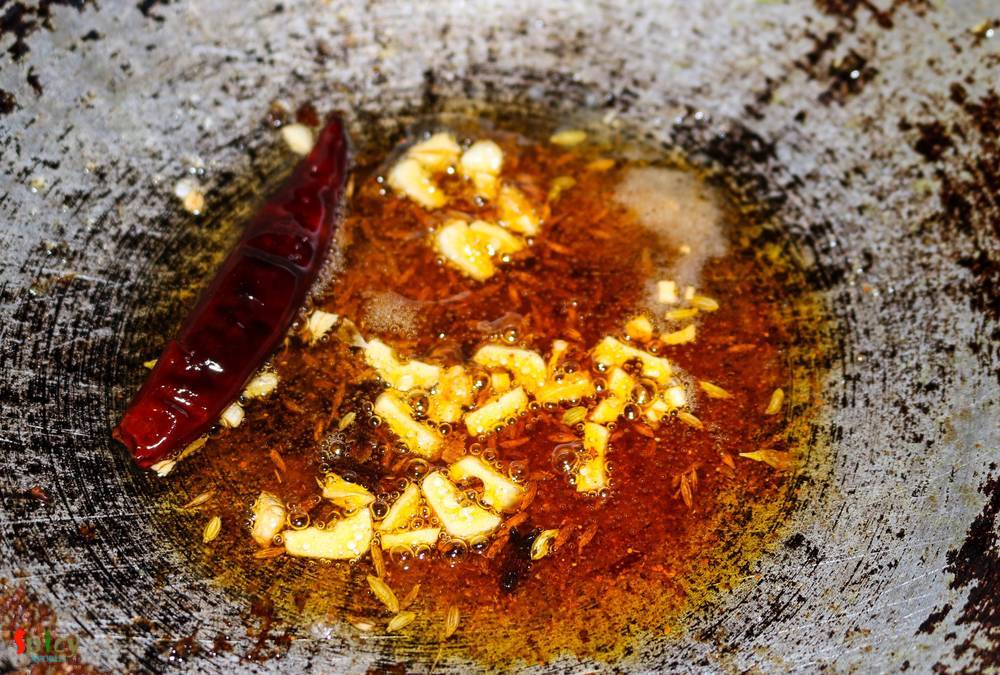 Pour this tempering immediately over the cooked daal. Mix and cook for 2 minutes.
Lastly add some chopped coriander leaves and turn off the heat.