Dry roast the whole spices in a pan for 4 minutes. Then grind them to a semi coarse powder.
Black peppercorns are not in the picture.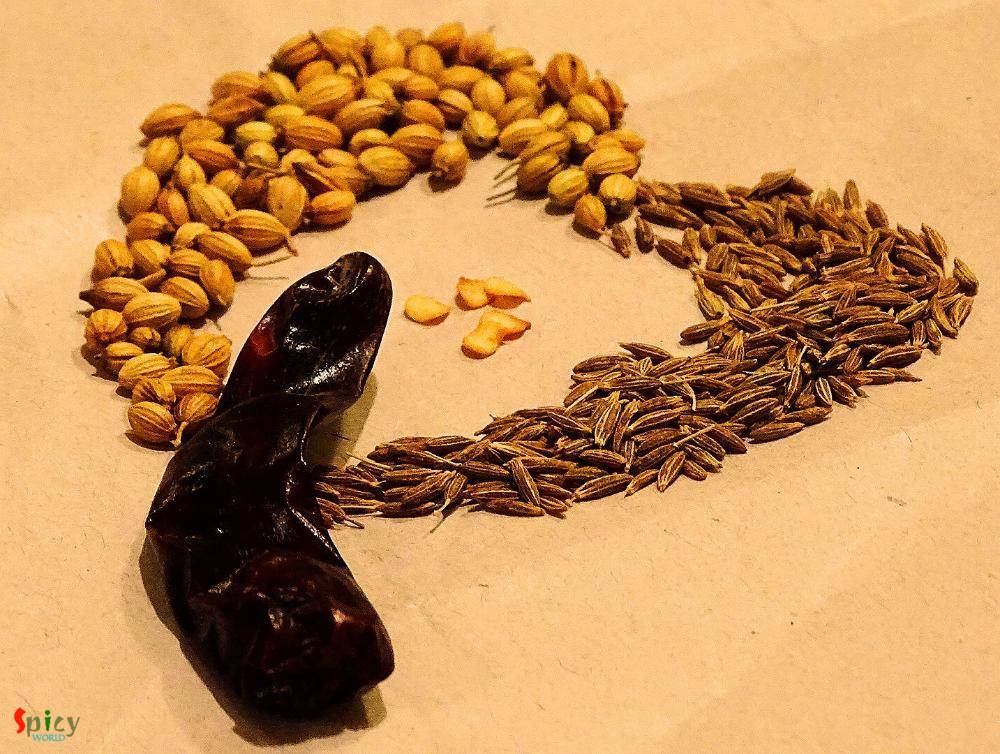 Soak the tamarind in 1/4 th cup of water for 30 minutes. Then make pulp out of it by rubbing the tamarind with your hand.
Then take some of the coriander leaves, mint leaves, 2 green chilies and tamarind pulp in a blender.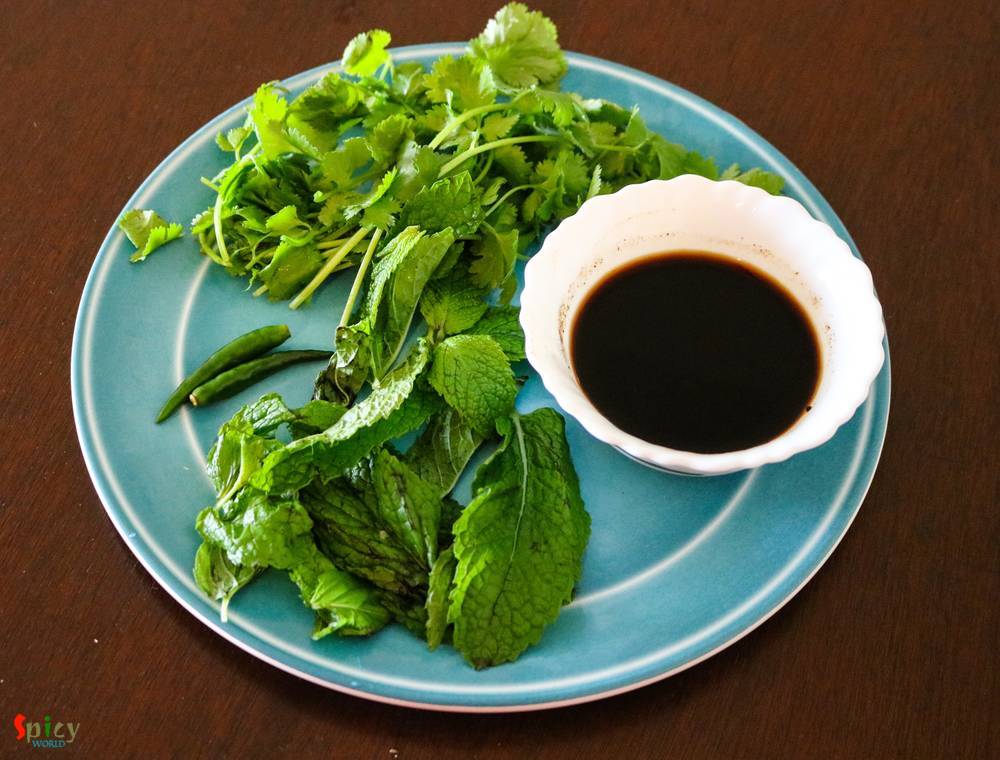 Blend them to a smooth paste. Keep 2 Tablespoons of the paste aside.
Mix 3 Tablespoons of that dry roasted powder, half Tablespoon of red chilli powder, plain salt and black salt with the remaining tamarind and mint paste.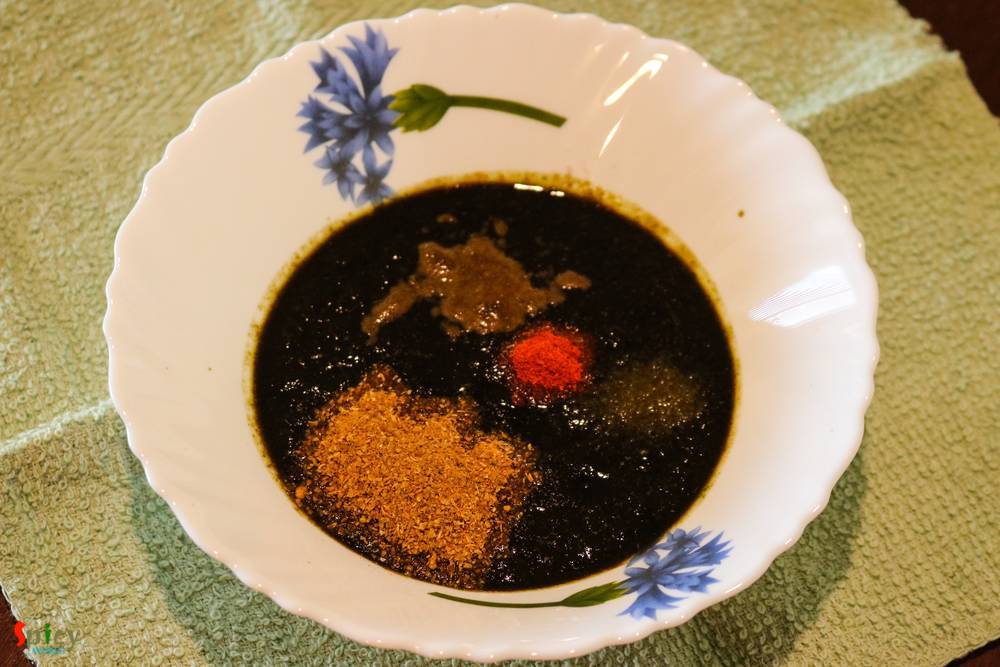 Adjust the seasoning according to your taste.
Now add 2 - 3 cups of water, some chopped coriander and mint leaves. Mix very well.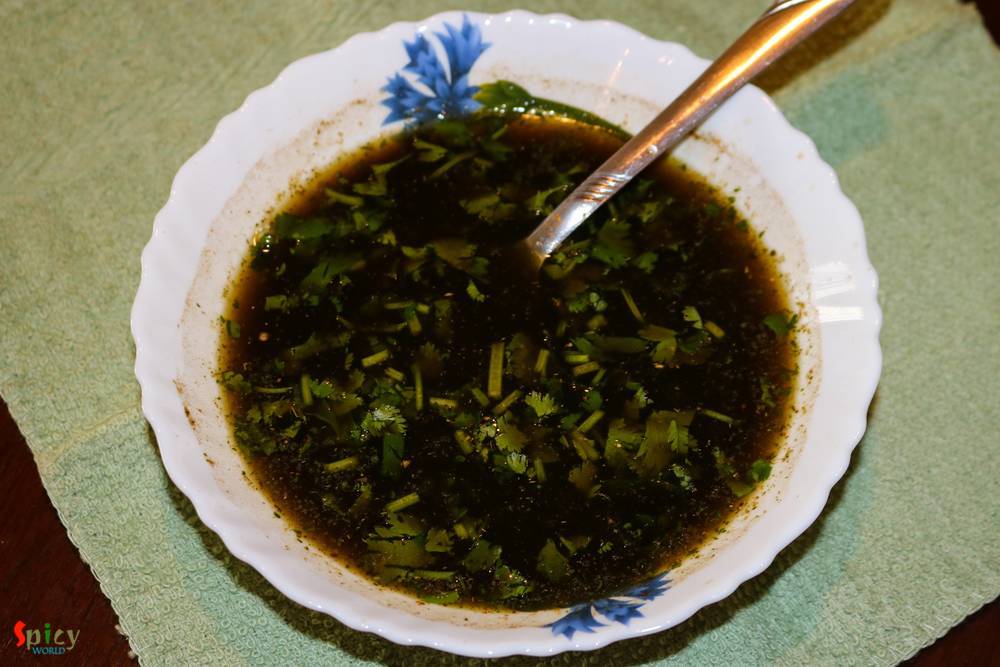 Sprinkle some more dry roasted powder over the water and keep this aside.
Now crumble the boiled potato in a mixing bowl.
Add boiled yellow peas and green chilies to the potato.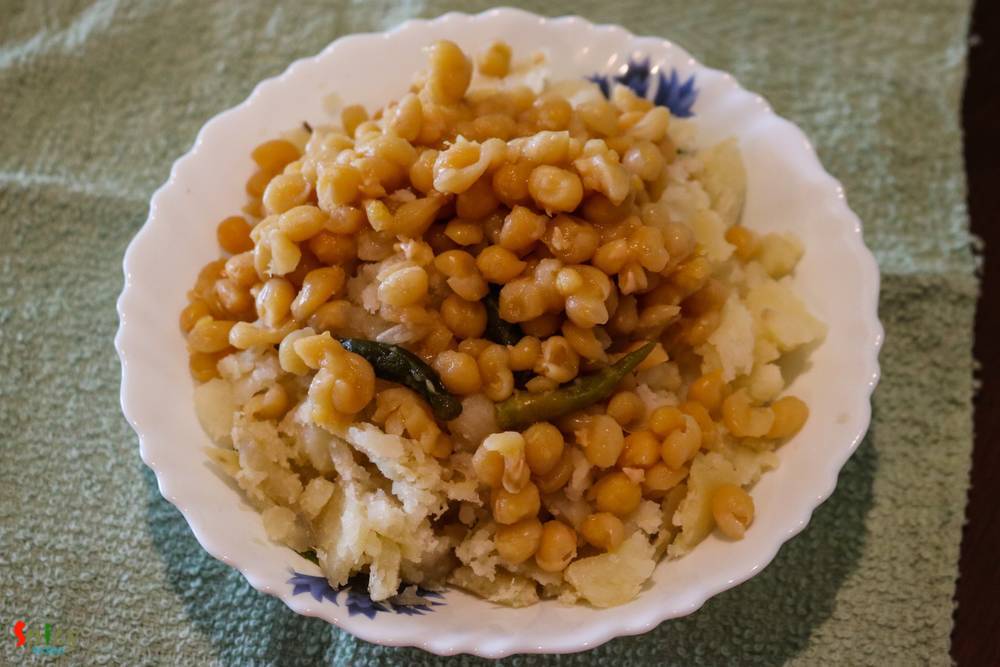 Then add 2 - 3 Tablespoons of dry roasted powder, remaining red chilli powder, plain salt and some black salt. Mix well.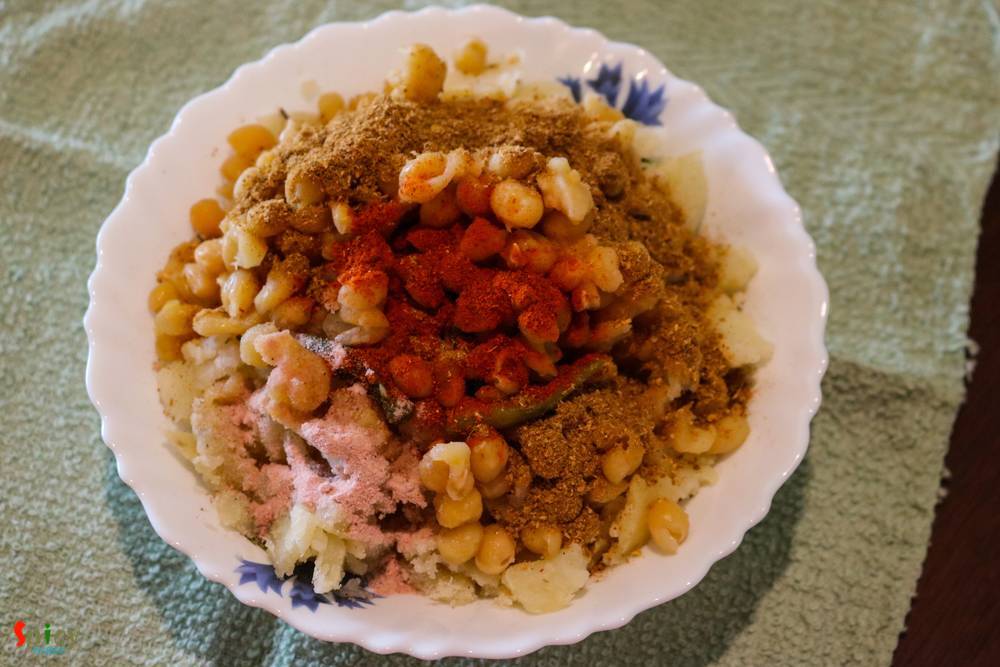 Add 2 Tablespoons of that tamarind and mint paste, some chopped coriander leaves.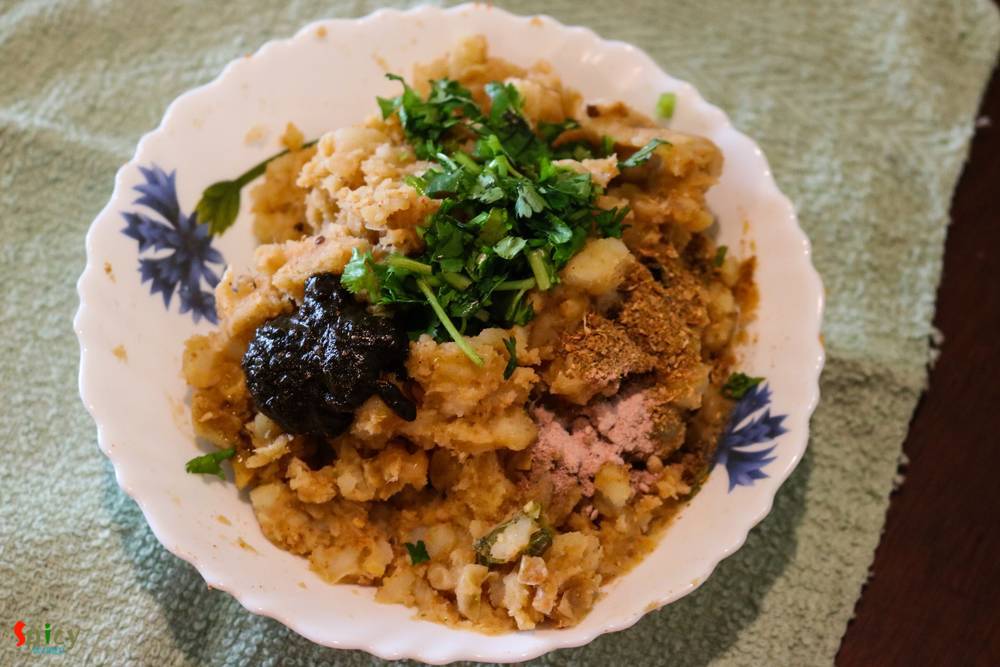 Lastly crush 2 - 3 phuchka / hollow chips with your hand and add to the potato mixture. Mix well.
Adjust the seasoning.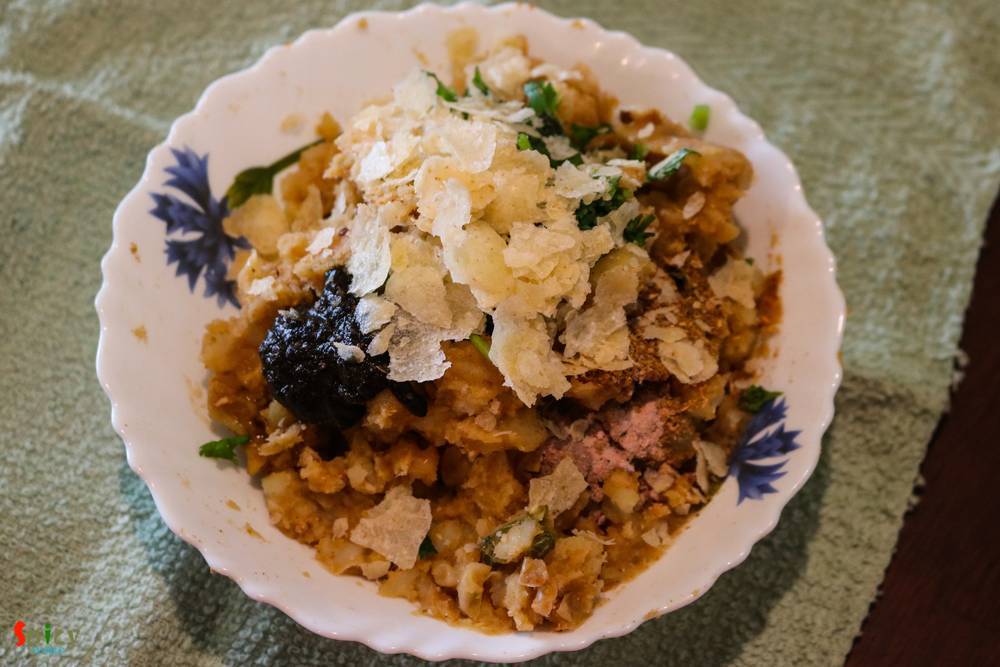 Everything is ready.
While serving, make a hole at the center of a phuchka, put some of the potato filling, dip into the tamarind water and then put it in your mouth!