Rub the fish pieces with turmeric powder and some salt. Keep it for 5 minutes.
Heat the mustard oil in a pan.
Fry thy fish pieces both sides for 5-6 minutes. Remove those in a plate and let it become cool.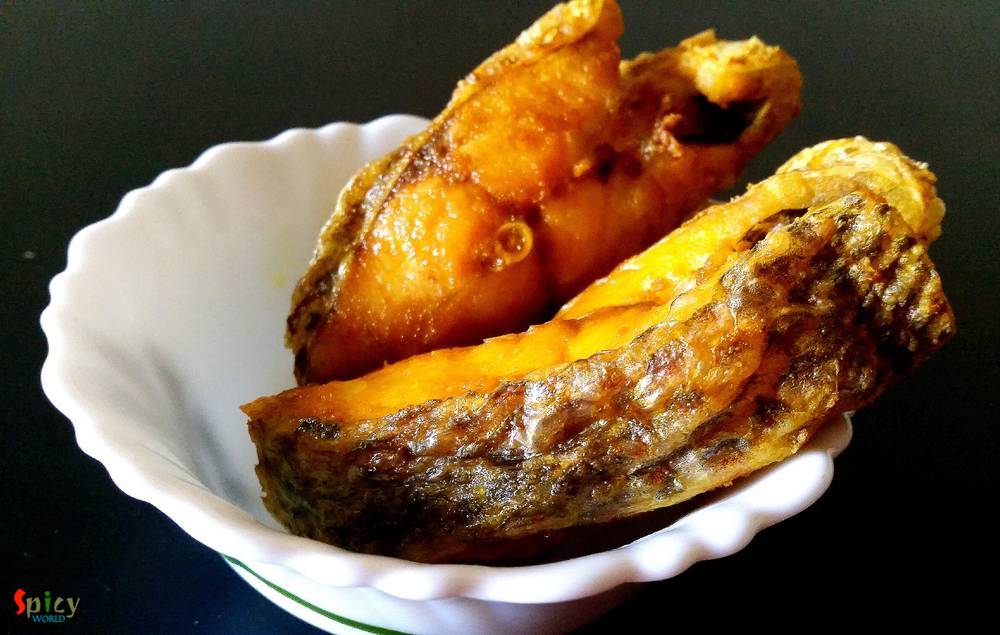 Now discard the skin and debone the fish pieces. Make the fish crumble a little bit.
Mash the boiled potato with your hand and keep aside.
In 2 Teaspoons of same oil, add chopped ginger. Saute it for a minute.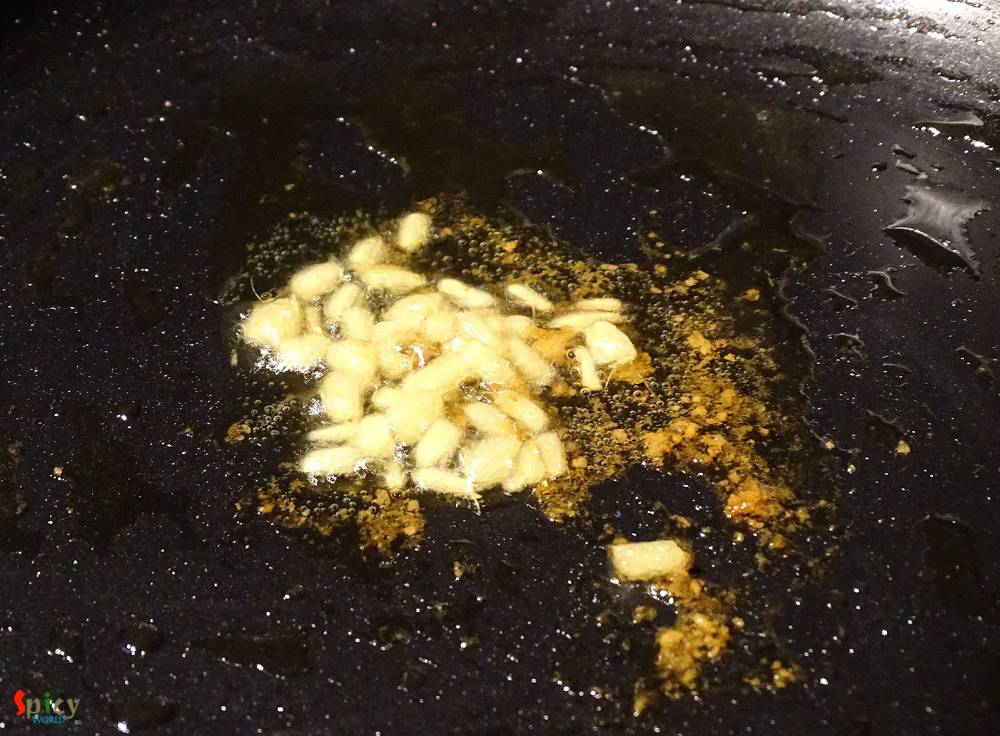 Then add chopped onion. Fry it for 5-6 minutes.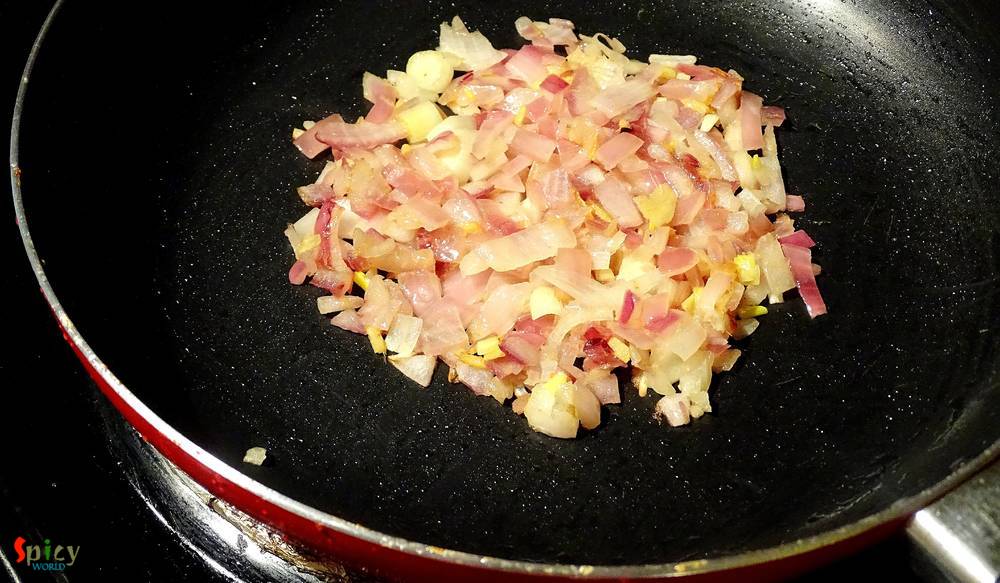 Add the mashed potato and crumbled fish. Mix this very well.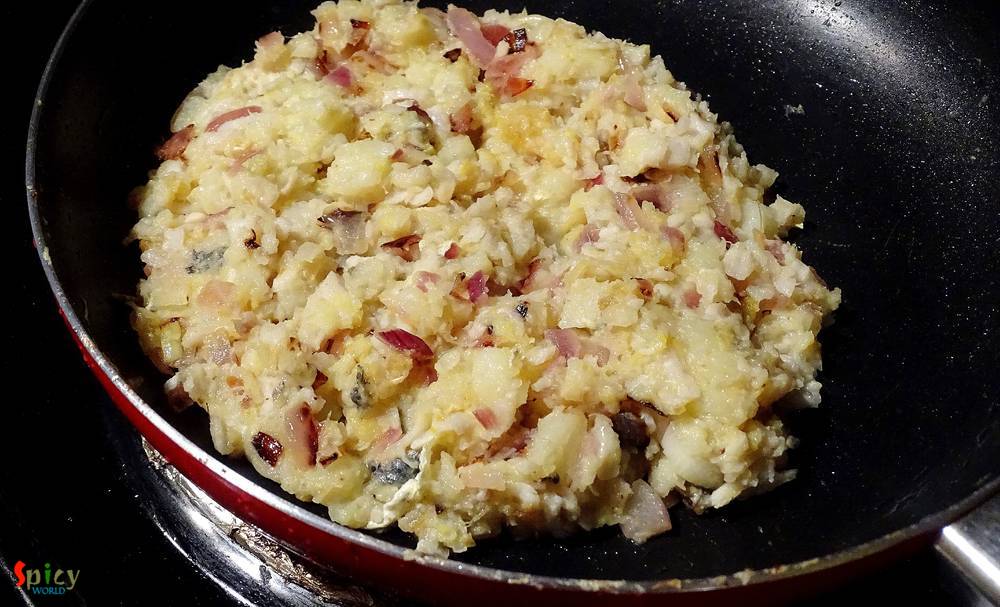 Add all the spice powder and salt. Mix well.
Check the seasoning and adjust it according to your taste.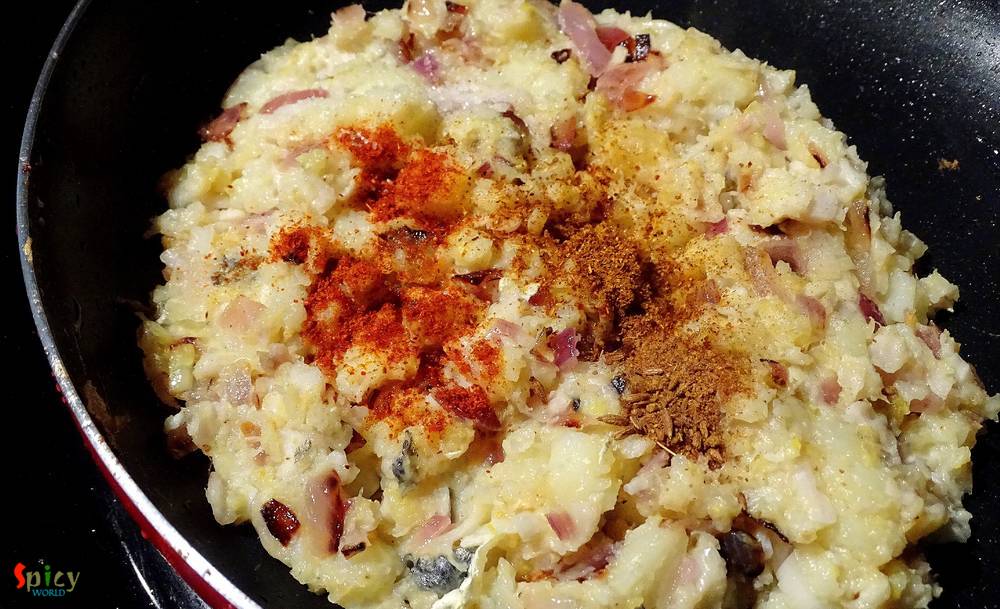 Lastly add chopped coriander leaves and green chilies. Mix well and turn off the heat.
Let this mixture cool down completely.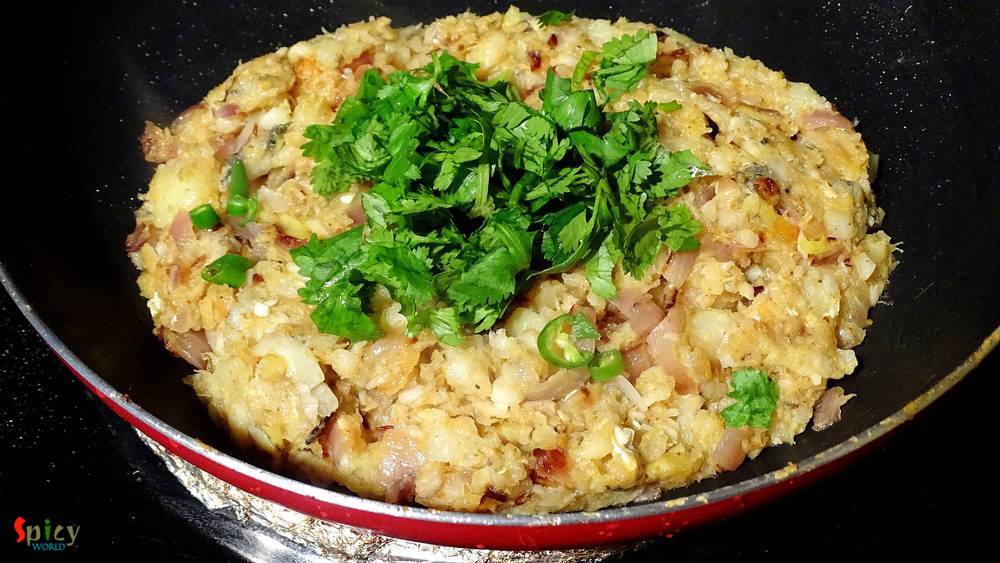 Then make some croquettes out of the mixture. You can give them any shape.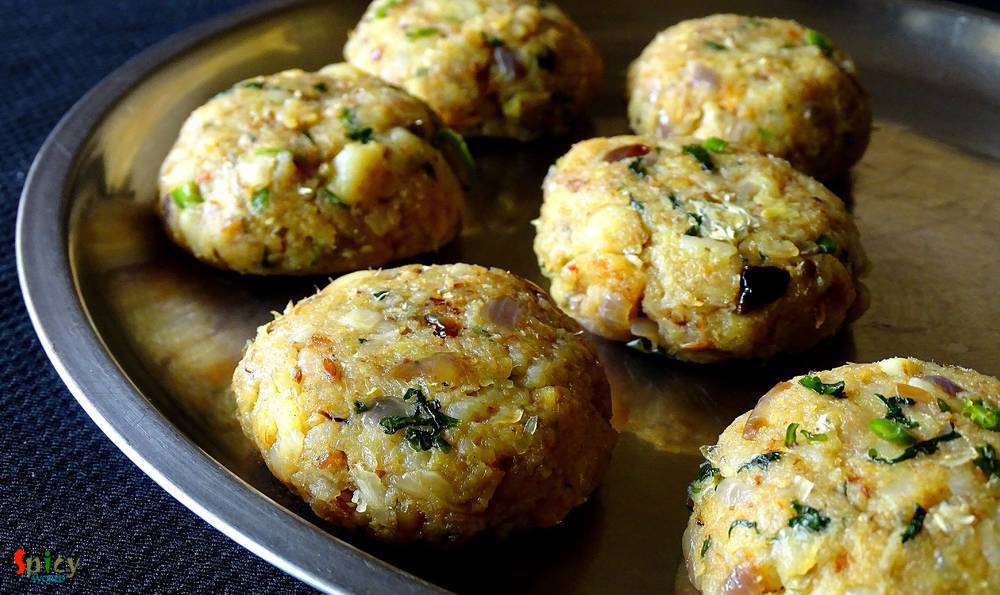 Take a bowl. Beat an egg with pinch of salt.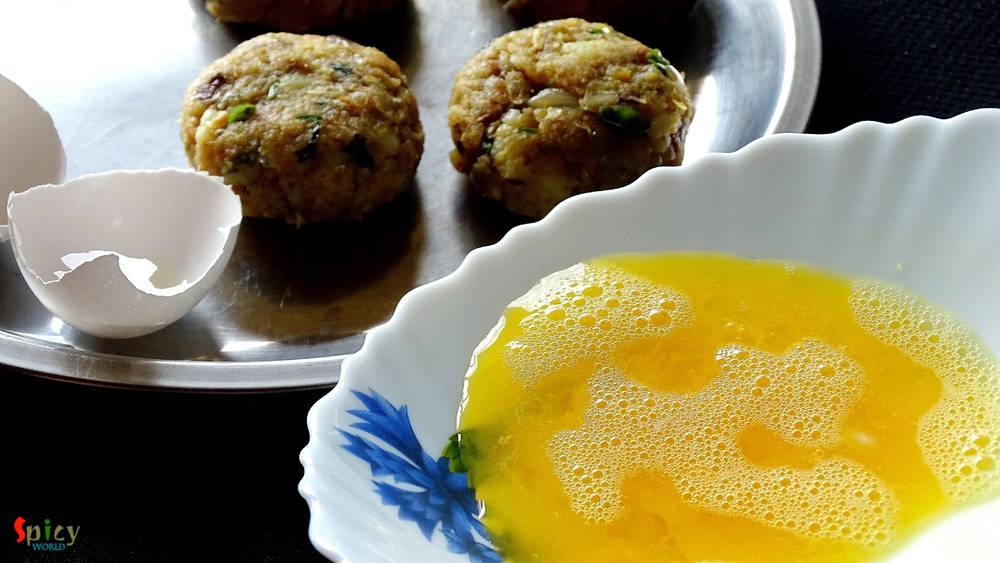 Now dip one croquette in the beaten egg and then roll it in bread crumbs.
Again dip it in the egg and coat it with bread crumbs.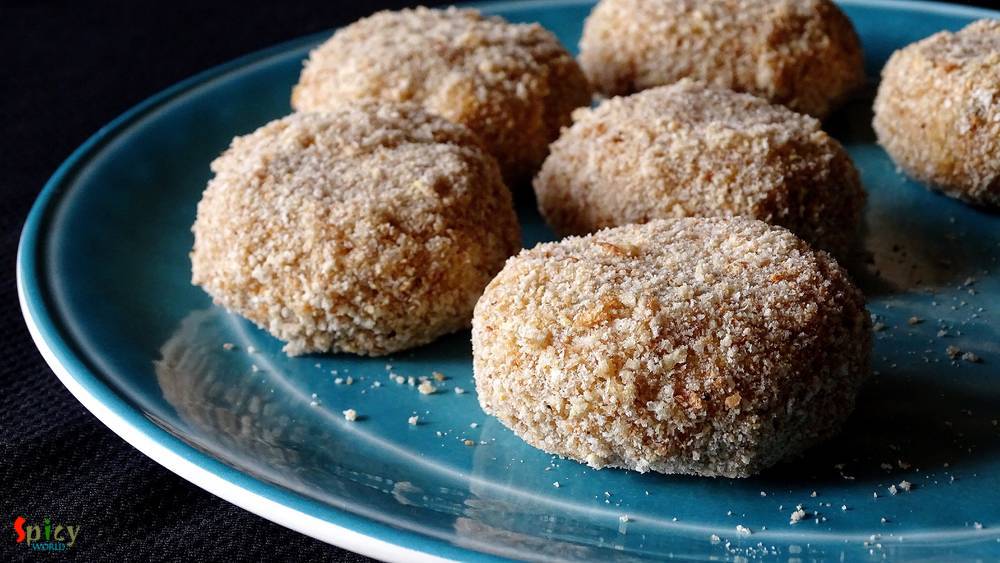 Let those coated chops rest for 10 minutes.
Then fry those one by one in hot white oil for 5 minutes.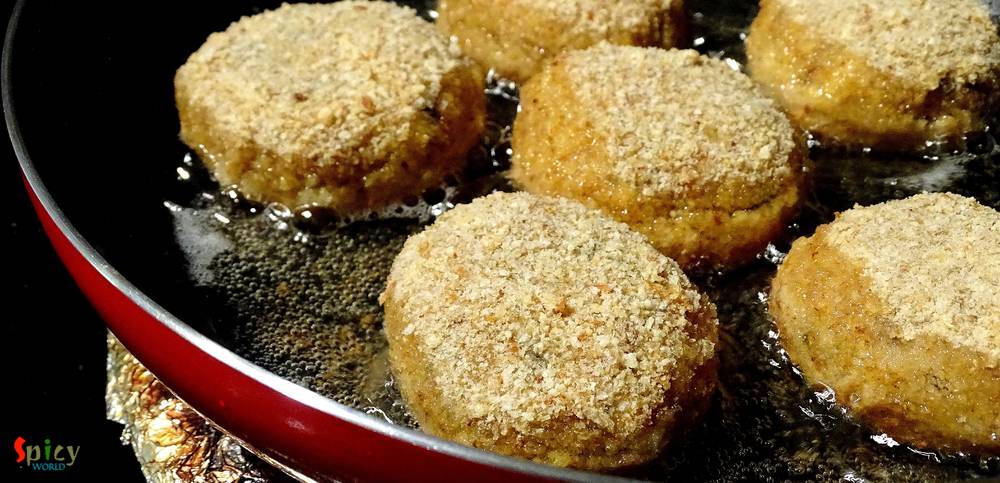 Remove them in a paper towel, sprinkle some chat masala and serve.