Add chopped onion, green chilies, coriander leaves, ginger & garlic paste to the minced mutton.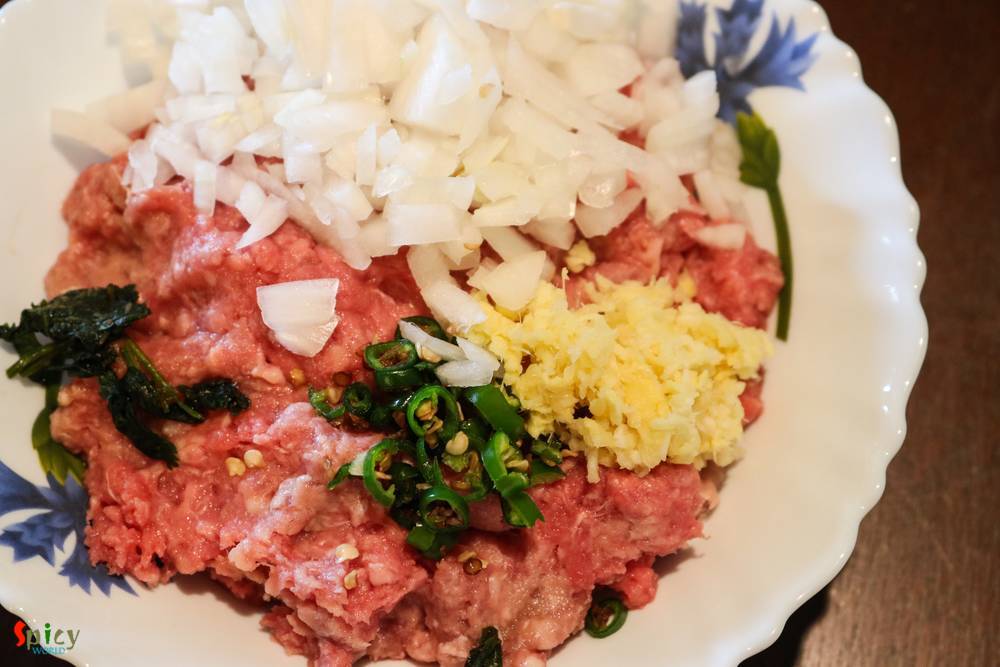 Then add salt, msg (optional), 2 Teaspoons of black pepper powder and lemon juice / vinegar. Mix well and keep it in the fridge for 2 hours.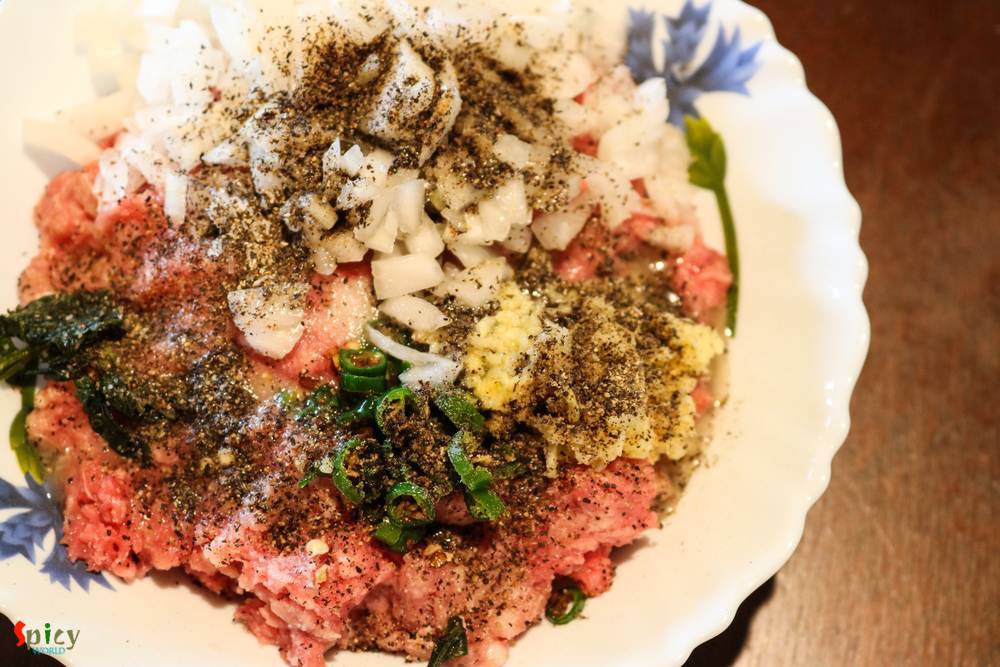 Then divide the mutton mixture into same portions. I made 4 balls out of the mixture.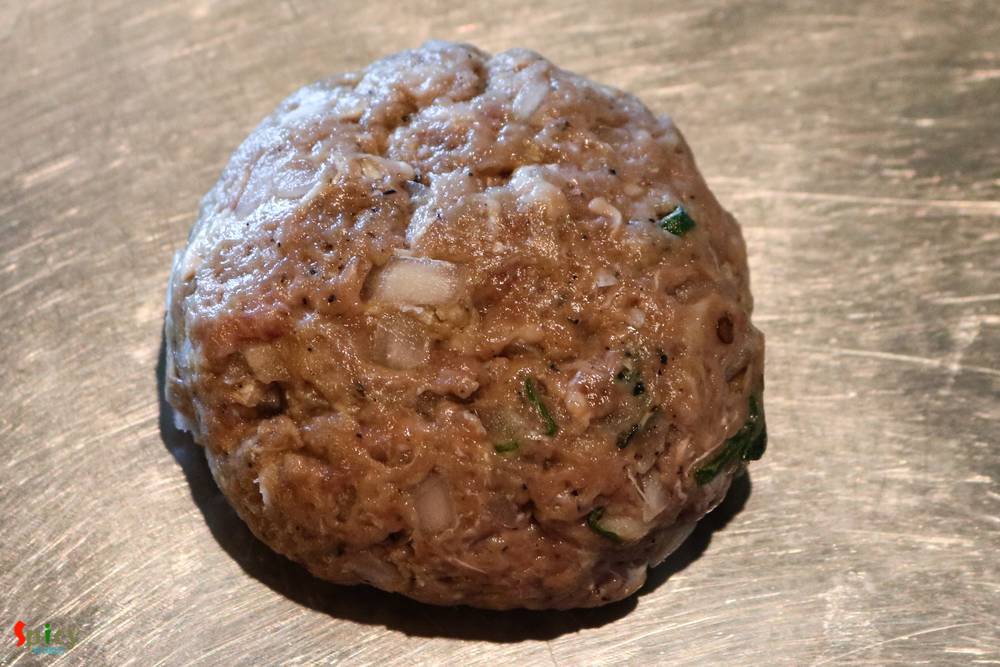 Place one ball on a plate and flatten it with the help of your palm.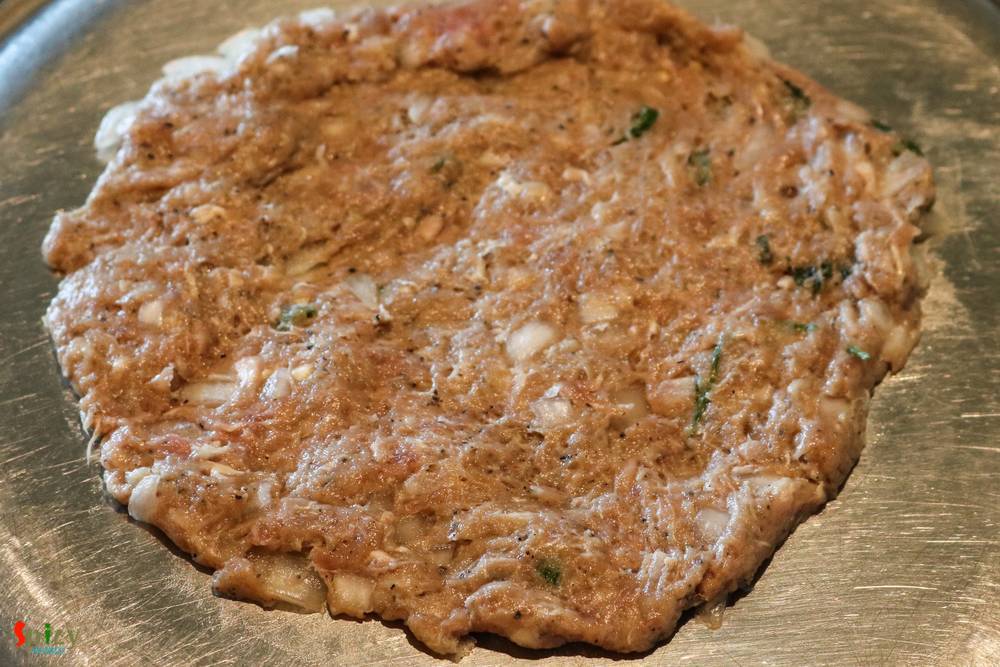 Lightly cover it with breadcrumbs and give it any shape of your choice.
While giving it shape, do not make it too thick. You have to keep it semi thin.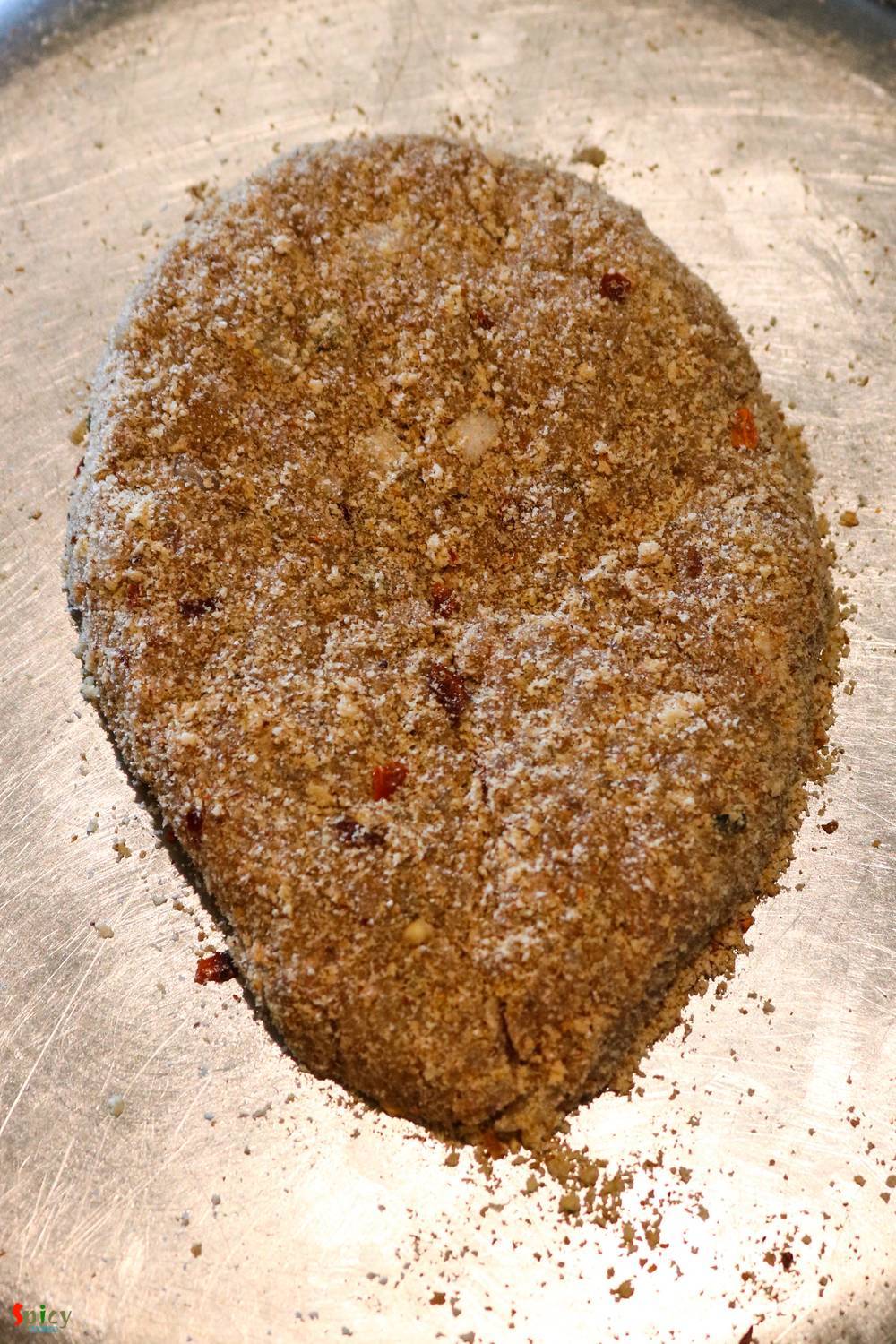 Make rest of them in same way.
Now beat the eggs with pinch of salt and half Teaspoon of pepper.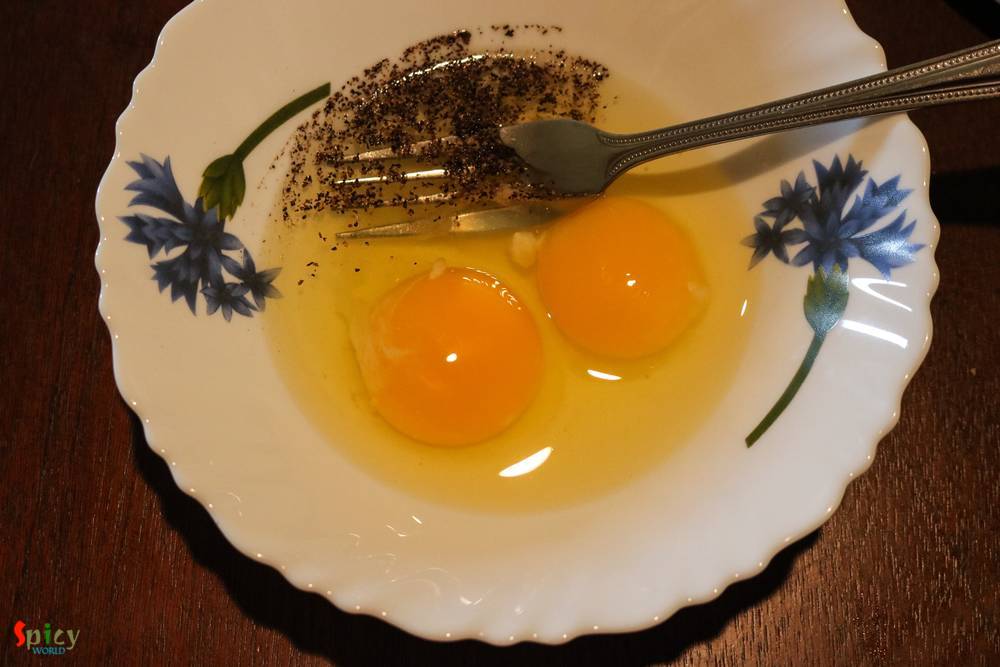 Add cornflour to the egg. Again mix well and make a lump free batter.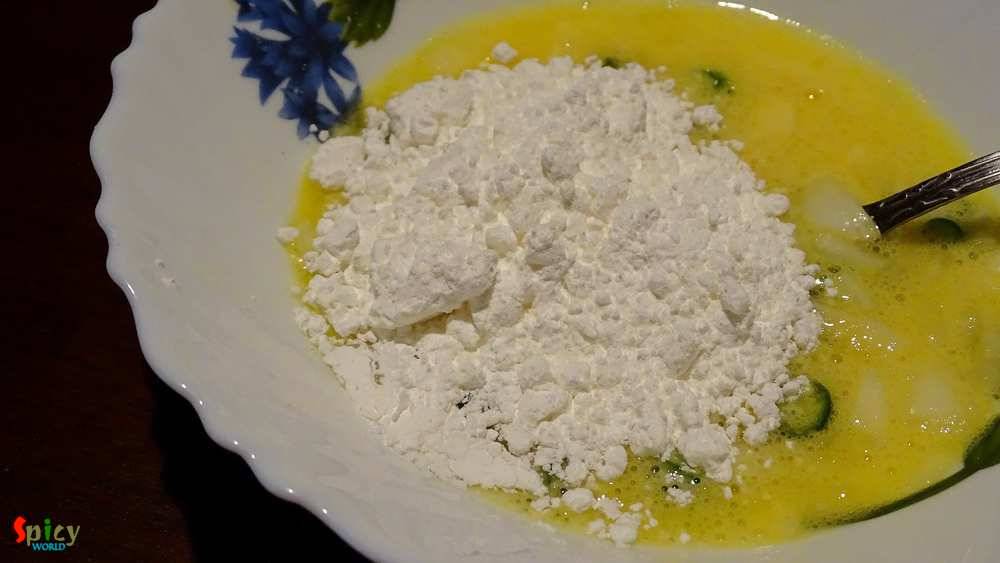 Very gently dip one cutlet into the egg batter and immediately fry them in hot oil.
Oil should be medium hot and fry them one by one. As the meat is raw inside, fry them with patience (for 15 minutes).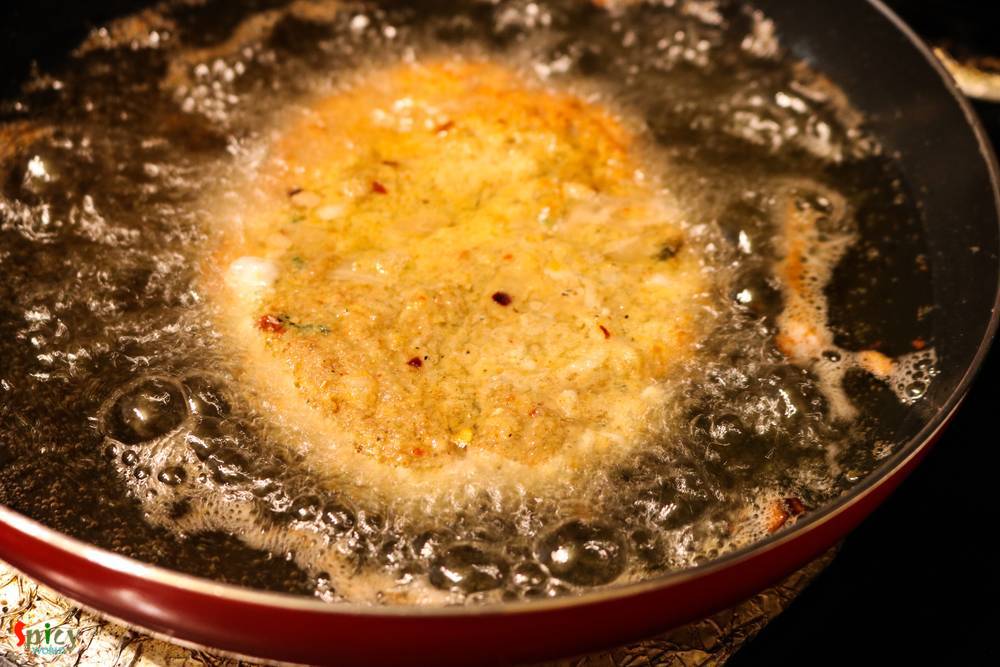 When the cutlet becomes golden brown from both sides, move it to a side of the pan and spread some of the egg batter in hot oil with your fingers.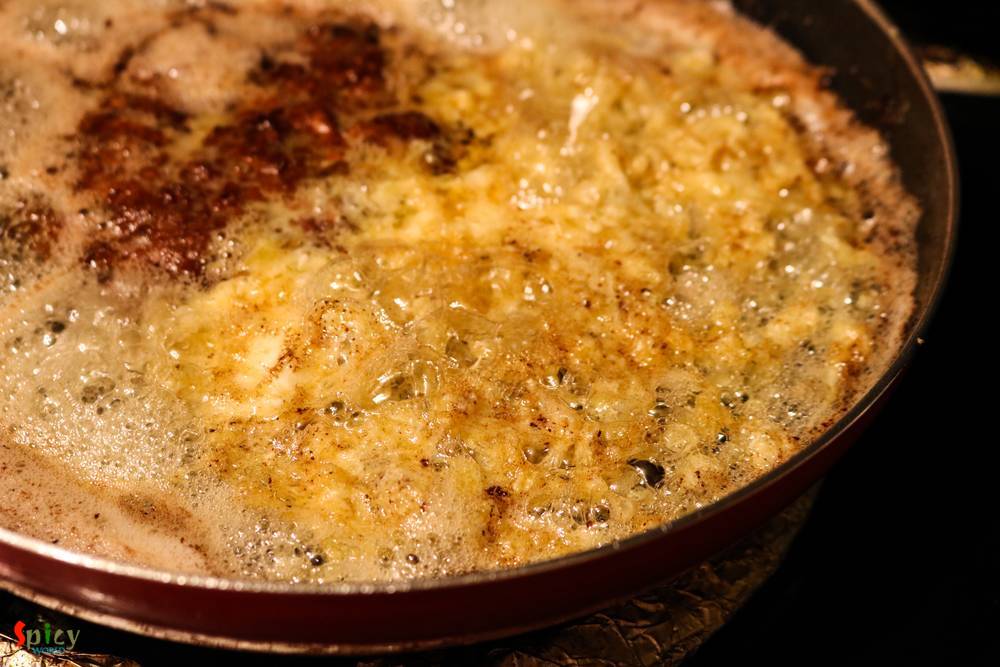 Fry for another 3 minutes and then cover the cutlet with this egg cover. Remove from oil and keep it on a paper towel.