Heat half of the oil in a pan.
Fry the cubed potatoes in hot oil for 6 minutes. Then remove them from oil.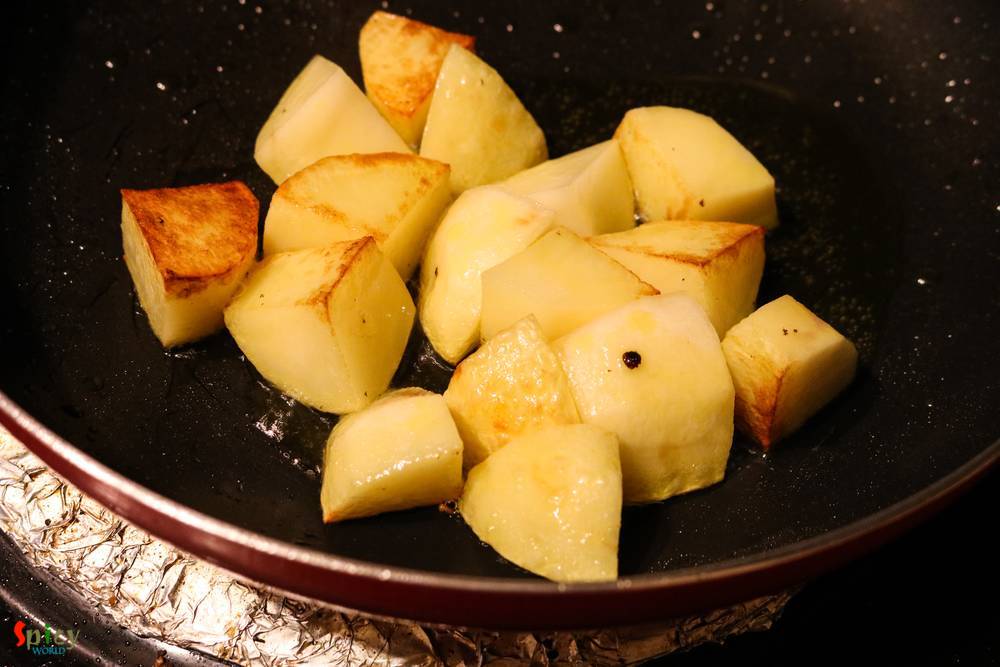 Add the remaining oil in the pan.
Fry the chopped onion with pinch of salt till it becomes golden.
Then add ginger and garlic paste, chopped tomatoes. Cook for 10 minutes.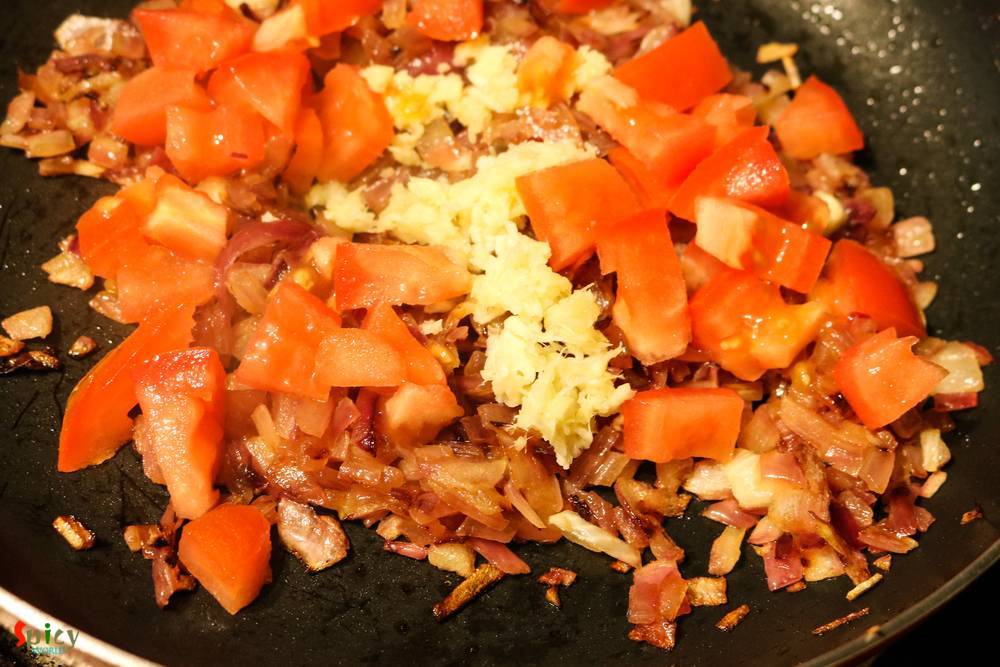 When the tomatoes become mushy add all of the spice powder and half Teaspoon of sugar. Mix well for 5 minutes.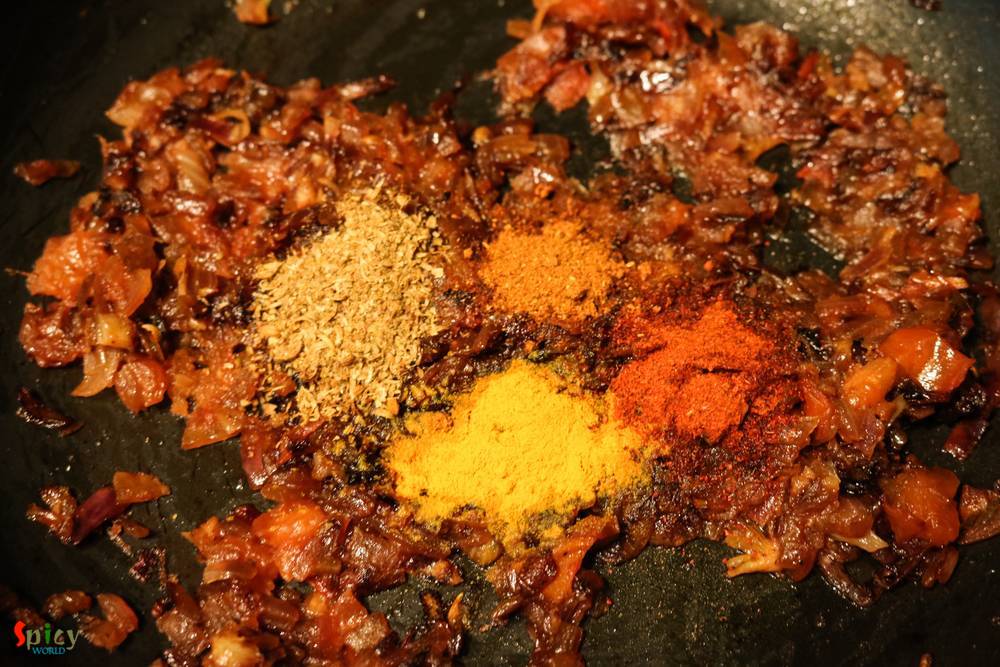 Then add the minced mutton. Cook for 10 minutes.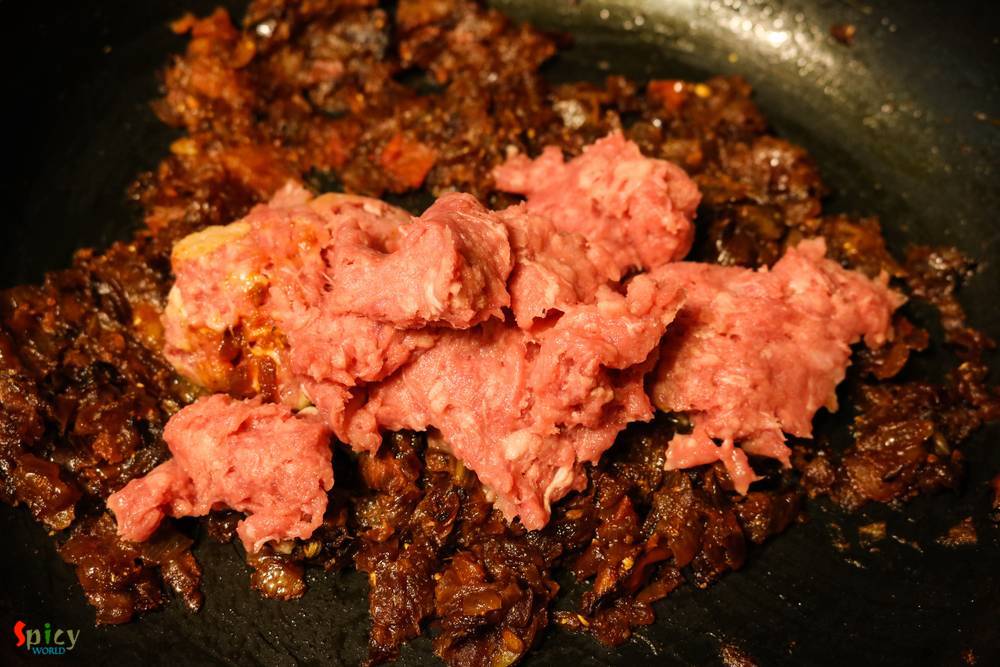 Add a cup of water, more salt, green chilies and green peas. Cook for 15 - 20 minutes.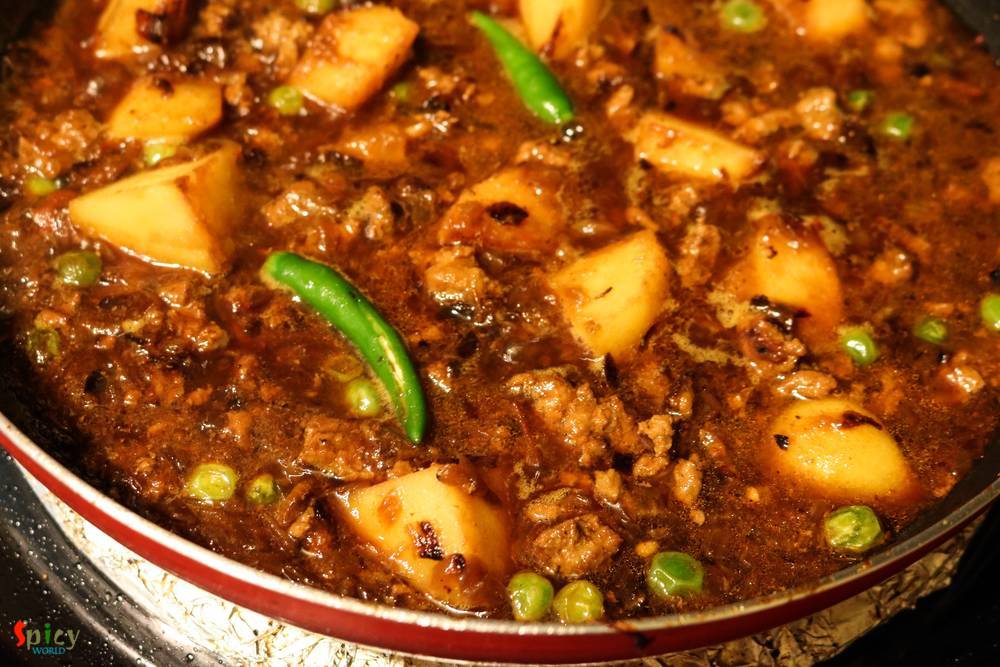 Lastly add garam masala powder and chopped coriander leaves. Mix well and turn off the heat.