Wash the rice and lentils with water very well and then soak them in water for an hour.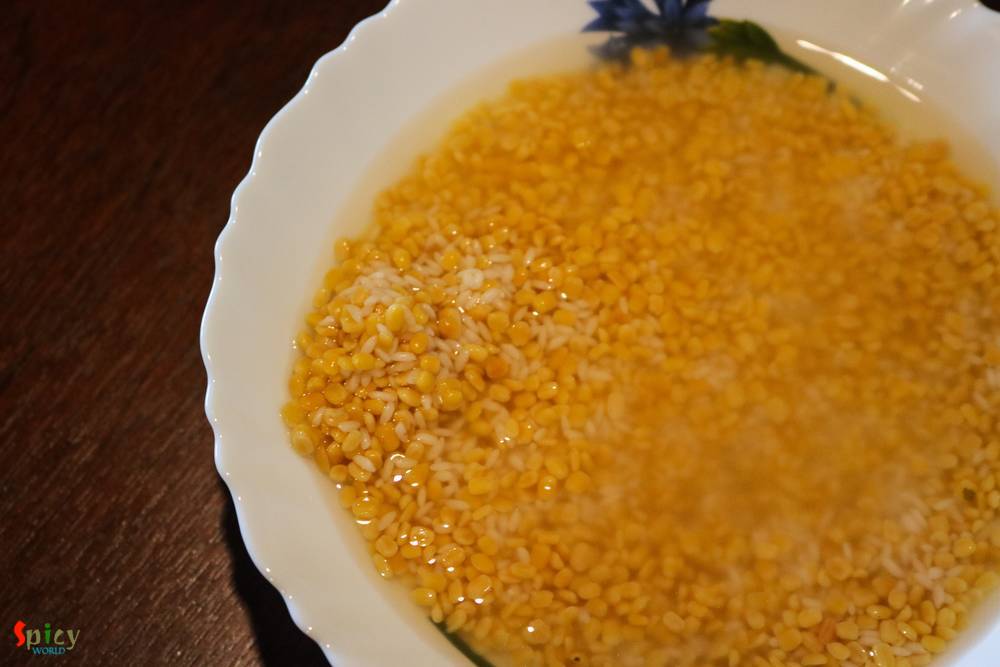 Heat mustard oil in a pan.
Add bay leaf, cumin seeds, dry red chilli, asafoetida and ginger paste. Saute for few seconds.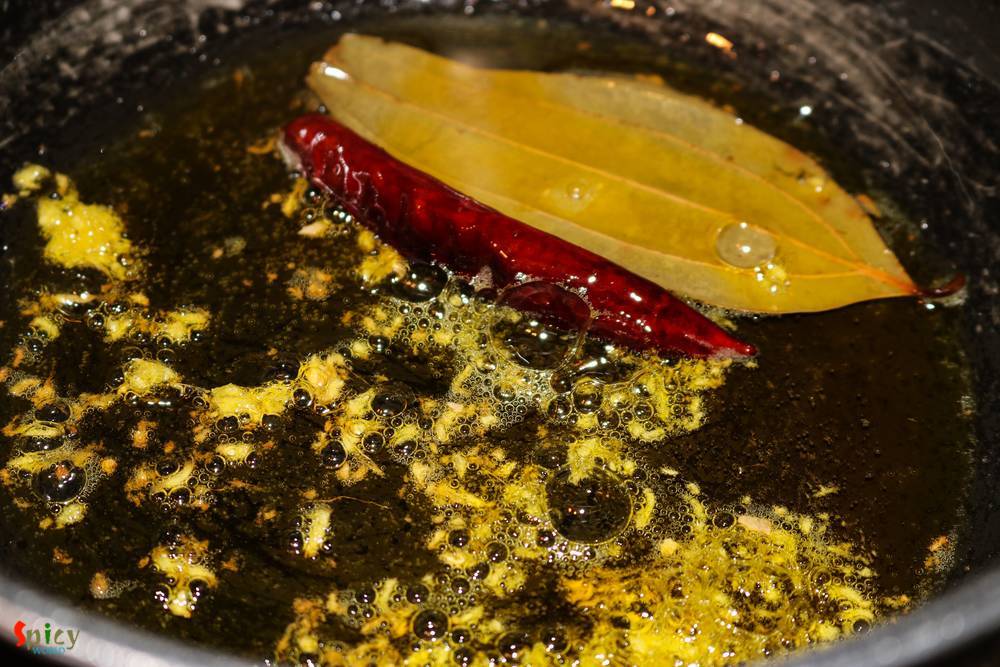 Then add all of the spice powder. Mix for a minute.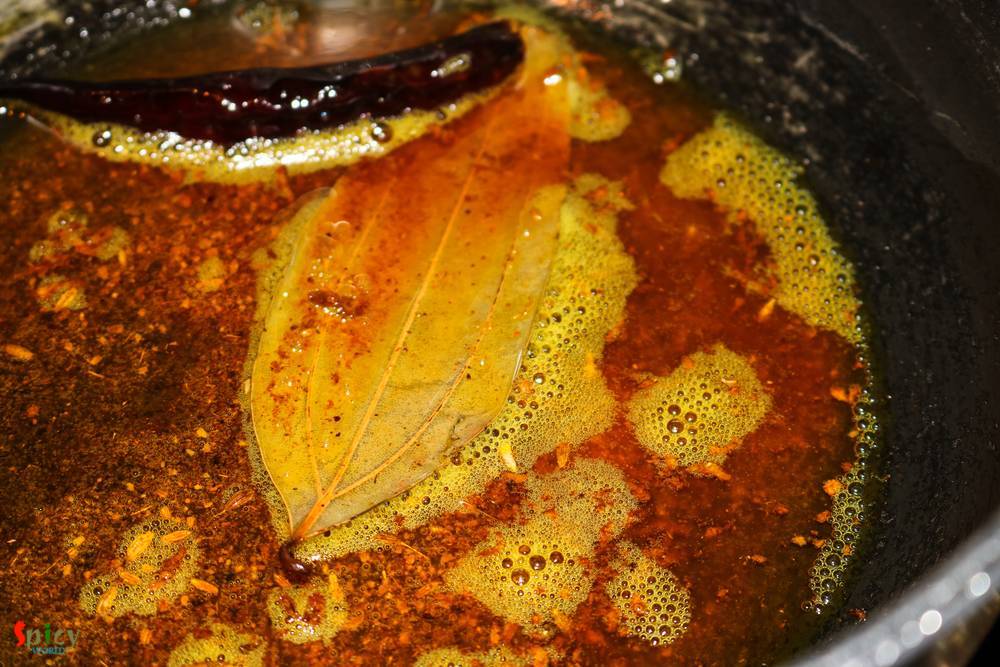 Add the chopped tomato and pinch of salt. Cook for 5 minutes.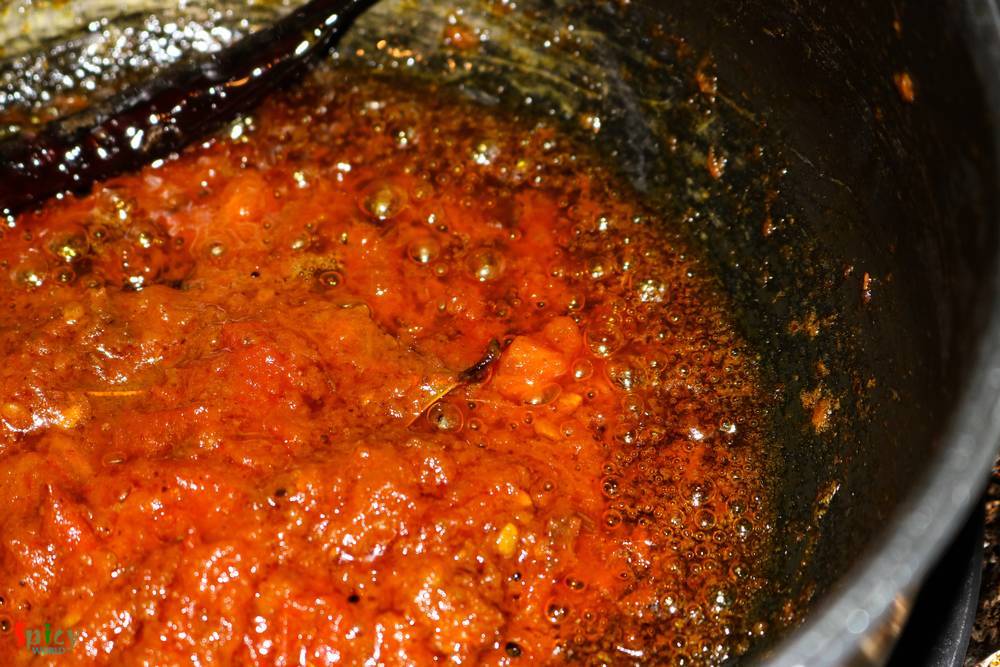 When the oil starts separating, add the soaked rice and lentils. Mix well. You can also add some lightly fried vegetables at this stage, if you like.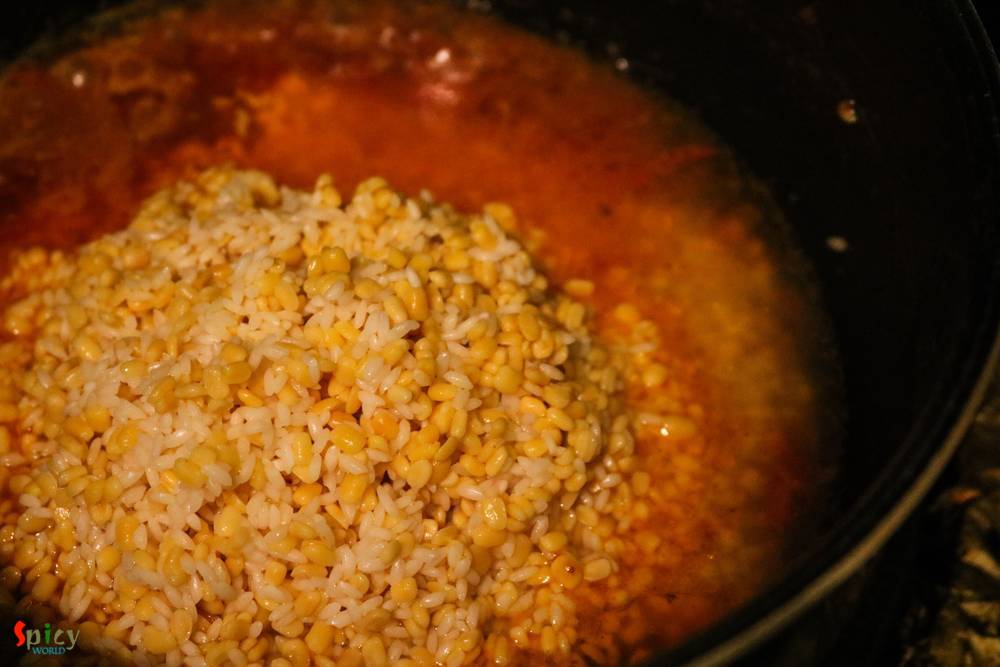 Then add 2 cups of water, more salt, green chilies and green peas. Mix well, bring the heat to high and let the water come to a boil.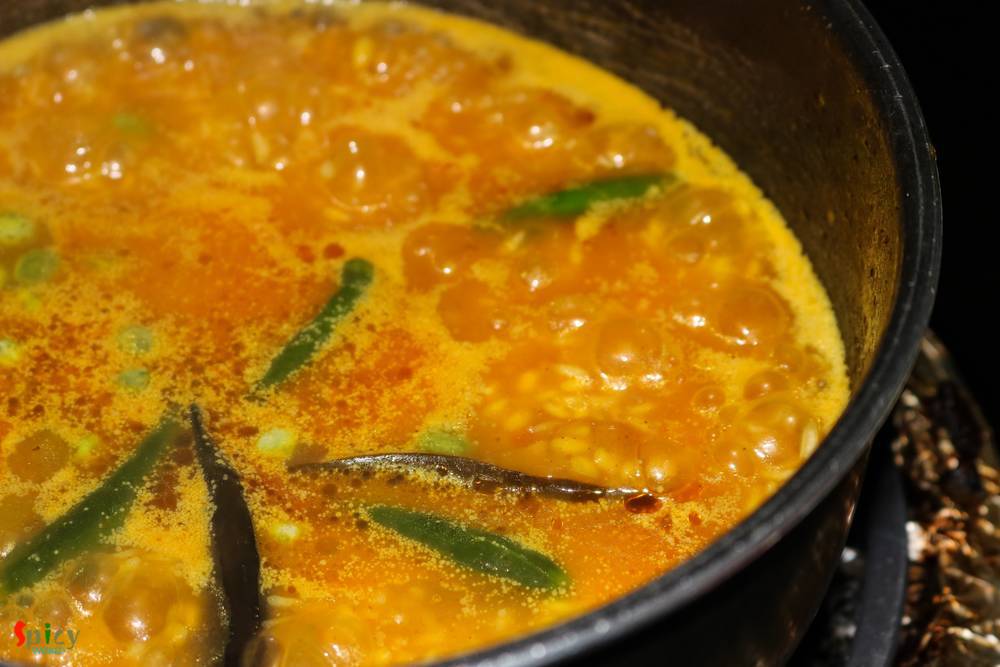 Then cover the pan, bring the heat to low and cook for 20 - 30 minutes.
The texture of this dish will be mushy, so, if you need more water feel free to add.
Lastly add garam masala powder, a big pinch of sugar and a Teaspoon of ghee. Mix well and turn off the heat.