Put cornflour, some salt, 1 Tablespoon of black pepper powder and half pinch of msg in a bowl.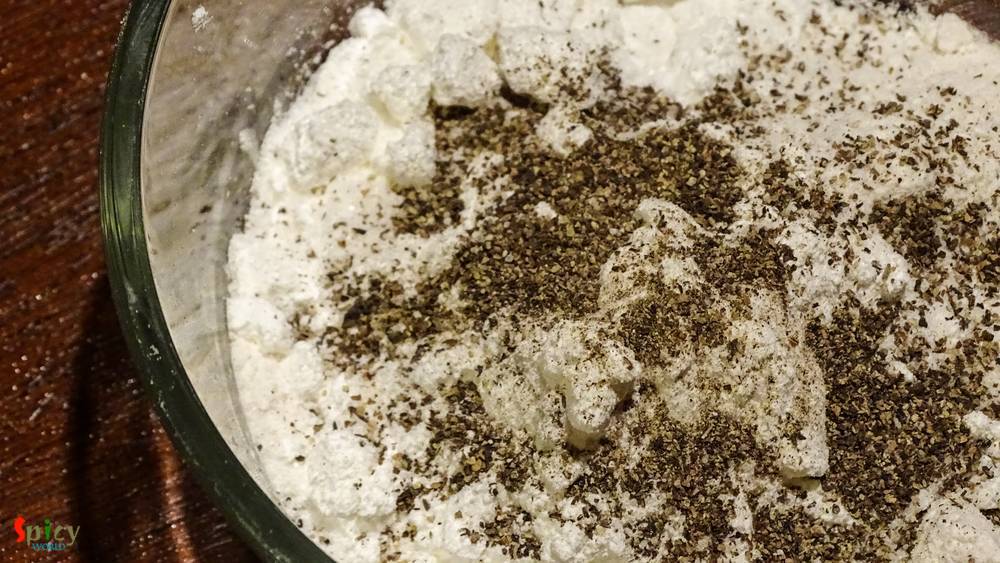 Add water and make a semi thin batter.
Then wash the florets with water very well and dip them into the batter.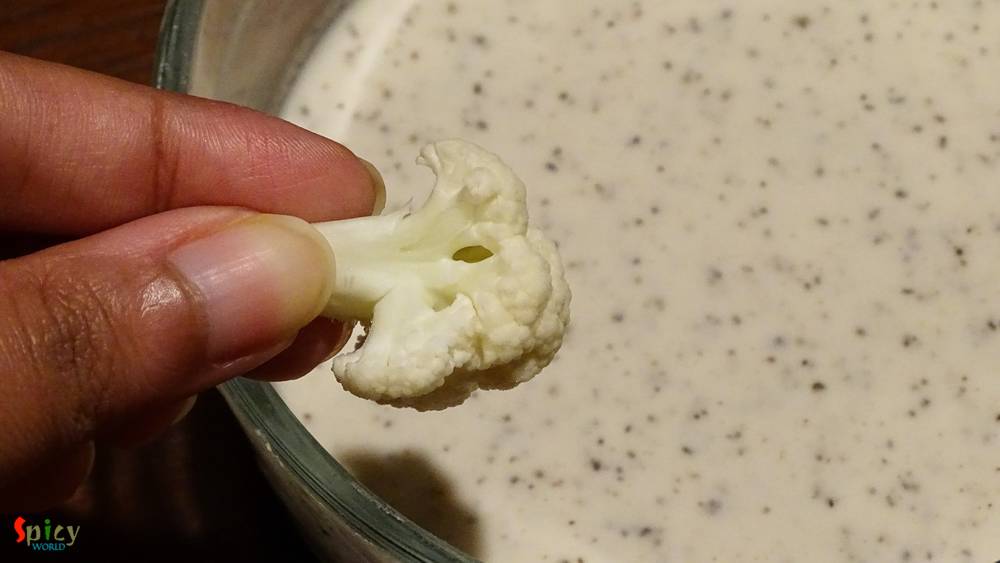 Drop the battered florets into the hot oil. Fry them for 5 - 7 minutes.
Do not make them too much golden.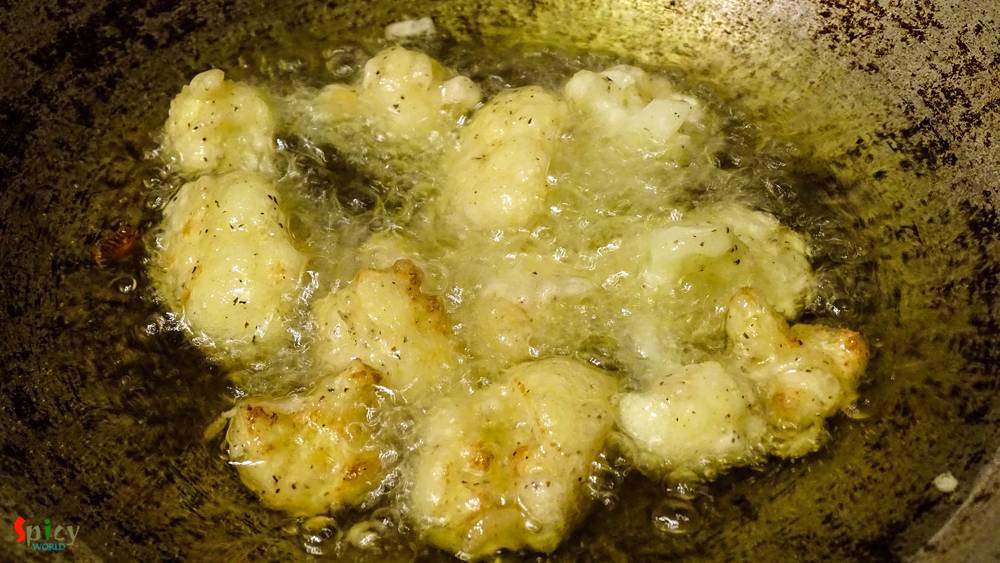 Remove them from oil and keep aside.
To make the sauce, heat 2 Tablespoons of oil.
Saute chopped garlic in hot oil.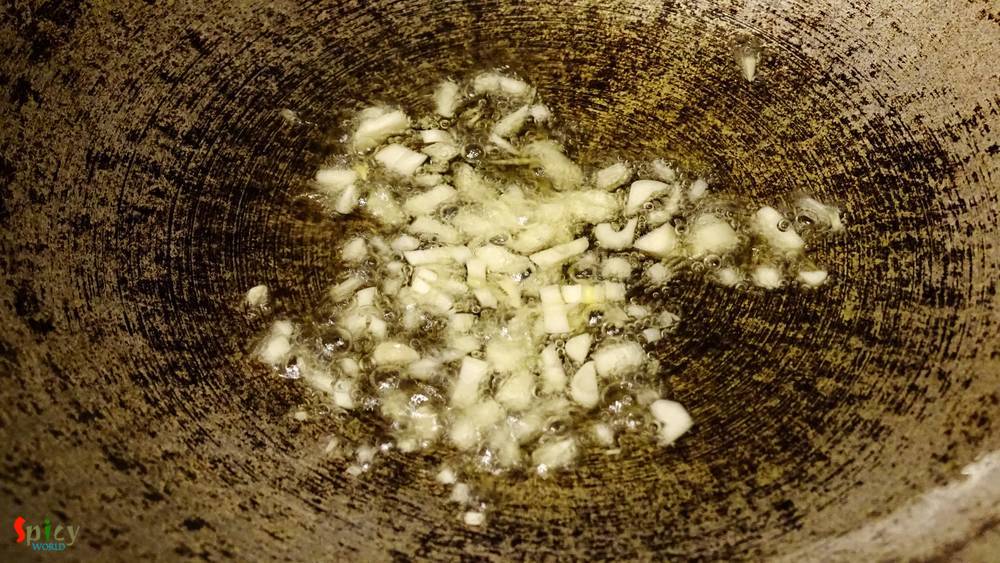 Then add chopped onion and capsicum with little salt. Cook for 5 minutes in high flame.
Then add chopped green chilies. Cook for a minute.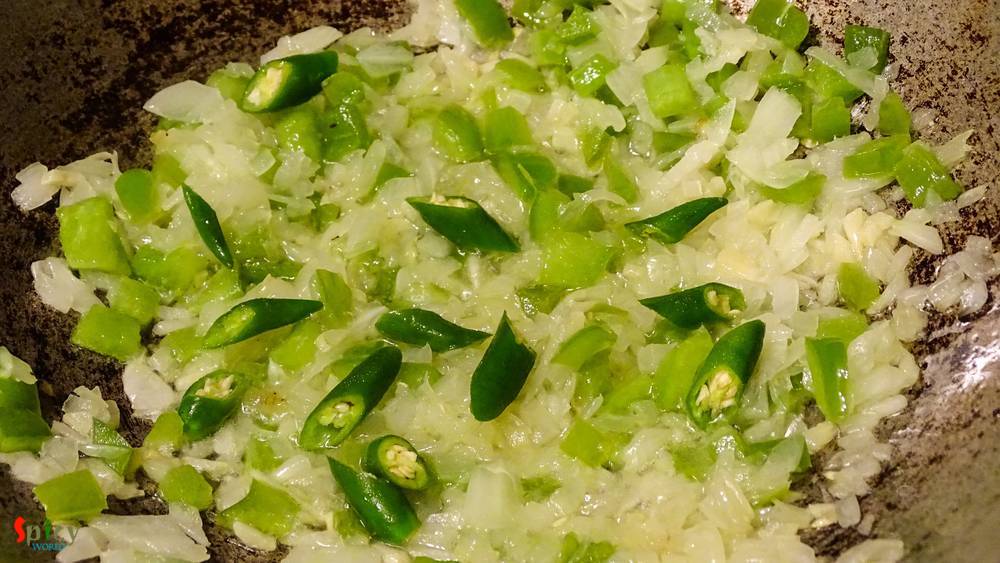 Now add tomato sauce, chilli sauce, soy sauce, vinegar, msg, 3 Tablespoons of water and a Teaspoon of sugar. Cook well for 5 minutes.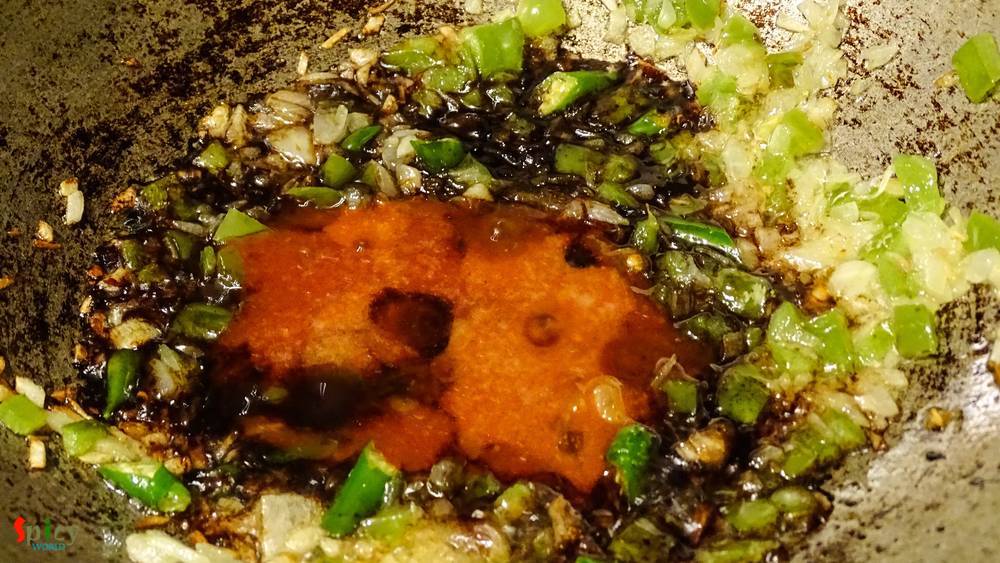 Then dump all the fried florets into the sauce. Give it a good mix on high flame for 3 minutes.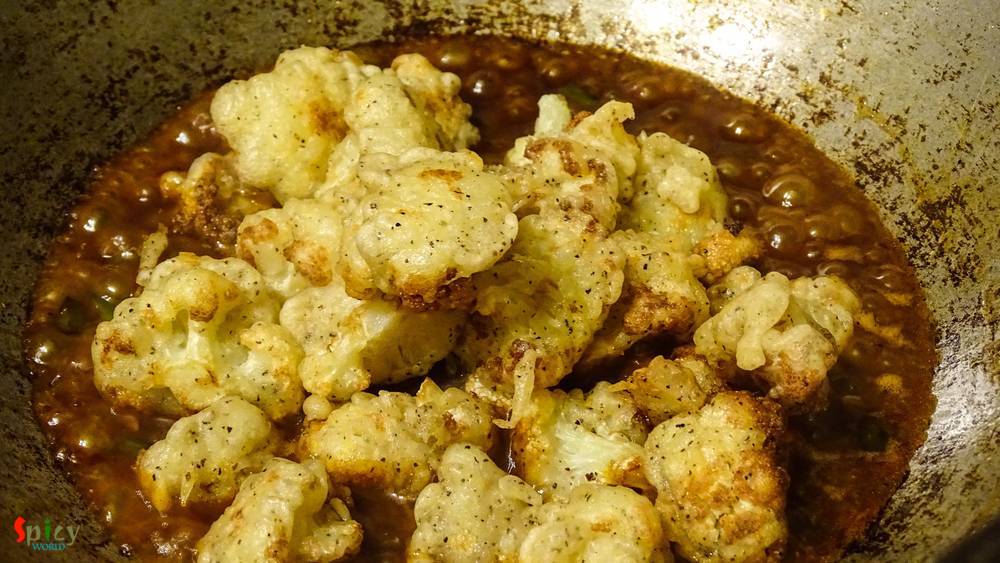 Turn off the heat, sprinkle chopped coriander leaves / spring onion and serve immediately.