Dry roast the coriander seeds, cumin seeds, star anise, cinnamon sticks, green cardamom, cloves, black peppercorns and dry red chilies in a pan for a minute.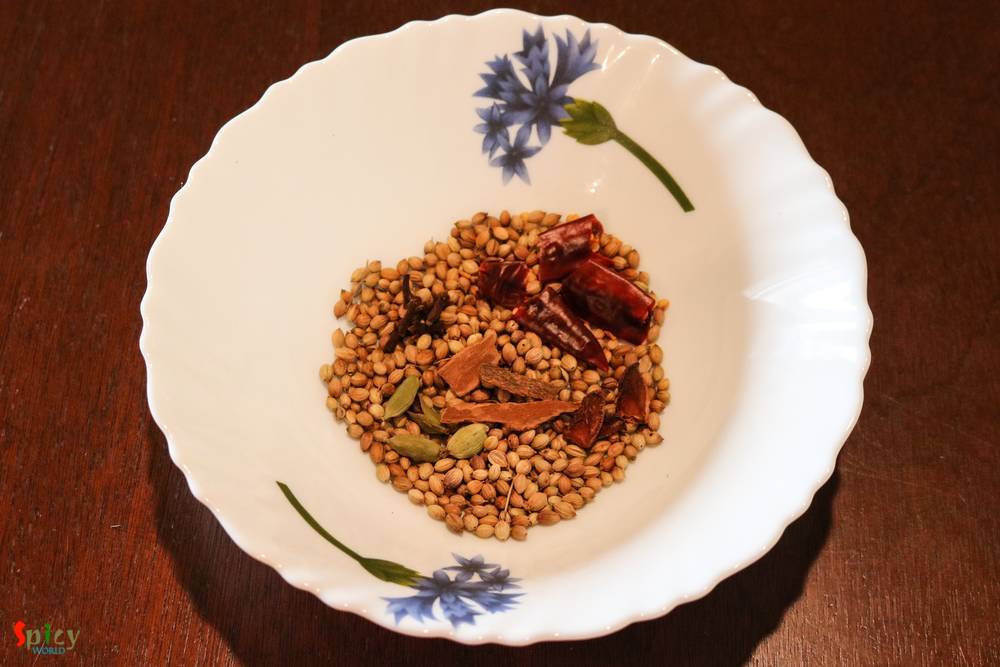 Put them in a grinder and grind to fine powder.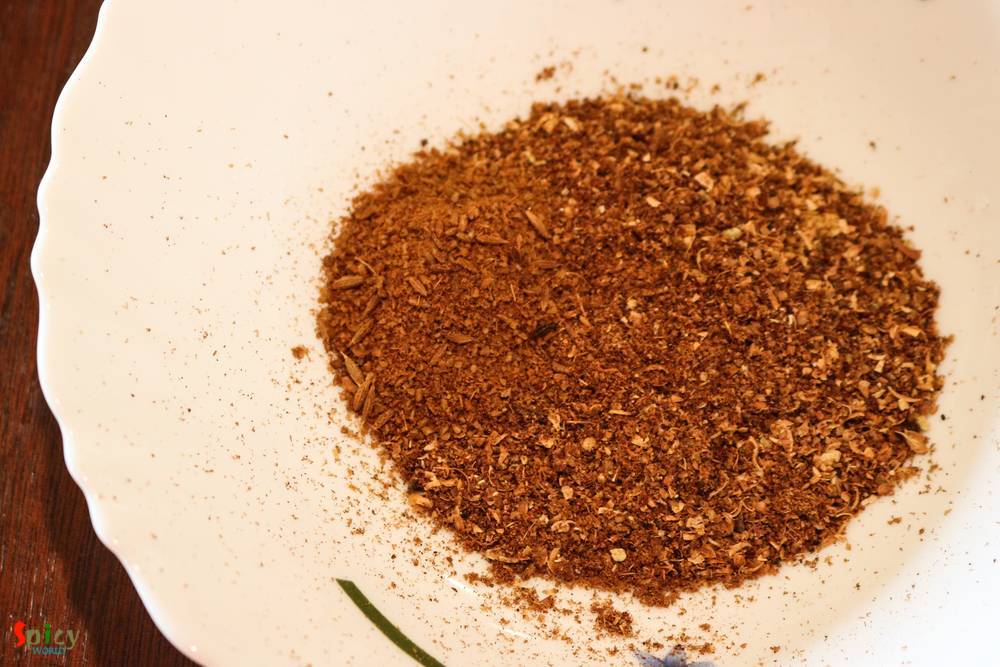 Put the spice powder with garlic paste, salt and red chilli powder in a mixing bowl.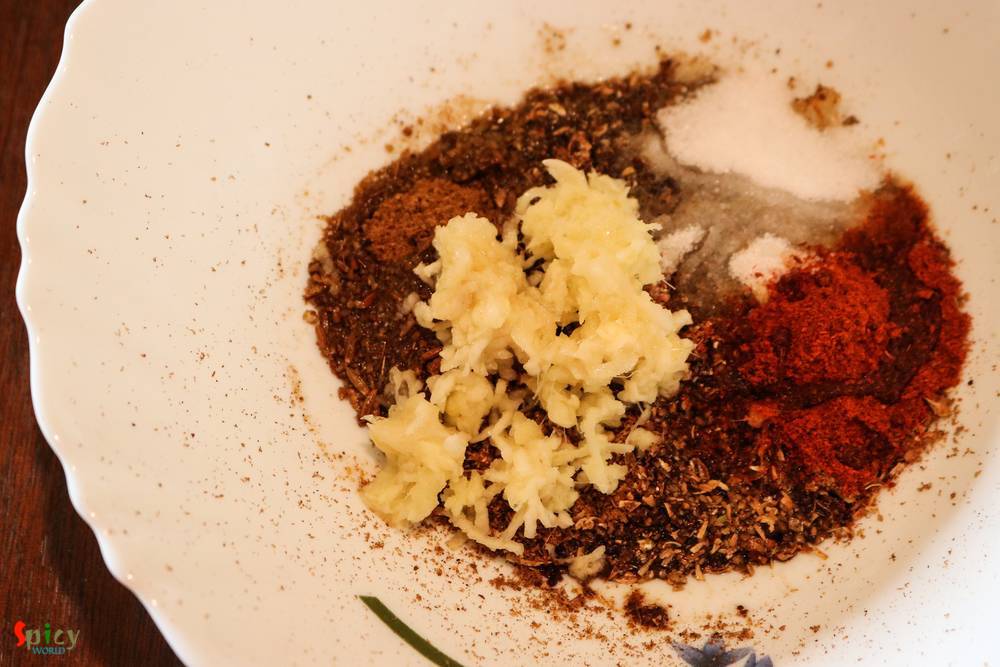 Add curd and 2 Teaspoons of oil to it.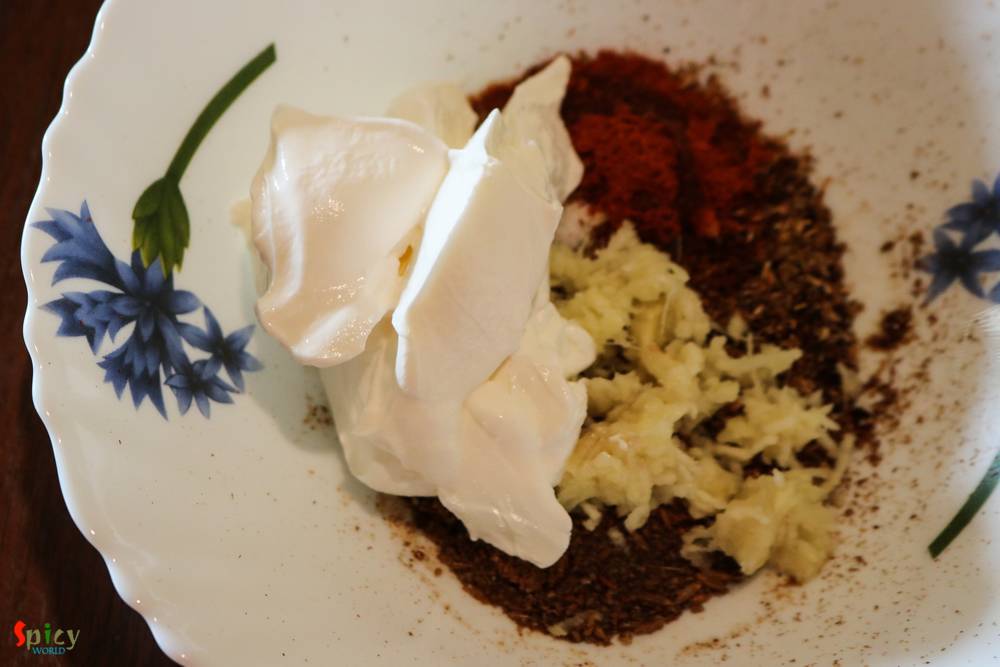 Then sqeeze around 2 Tablespoons of lemon juice. Mix well.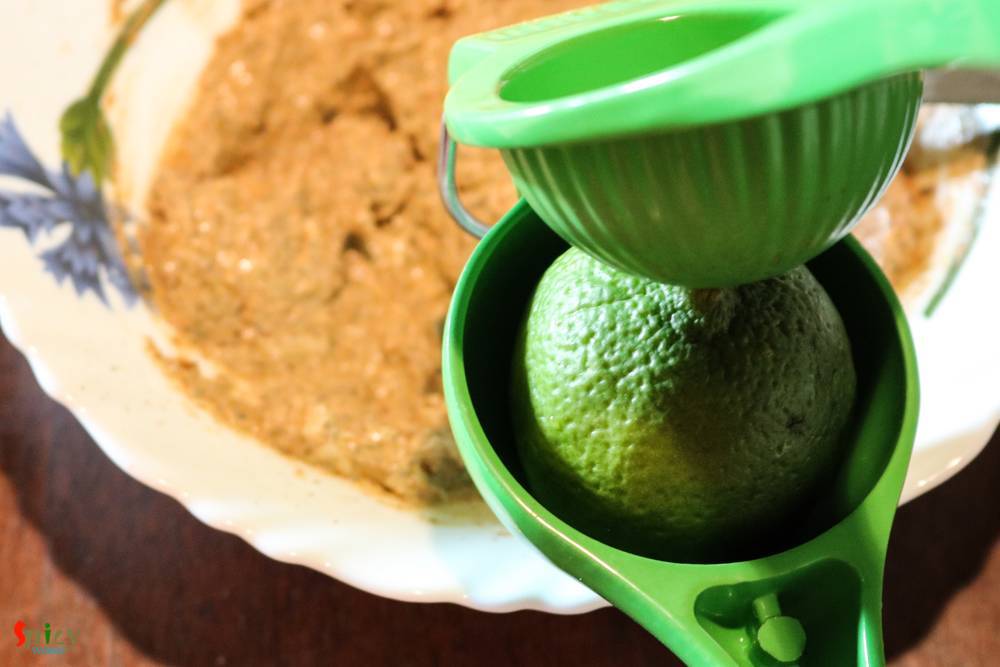 Lastly add soy sauce and chicken thighs. Mix very well and keep it marinated for 2 - 3 hours.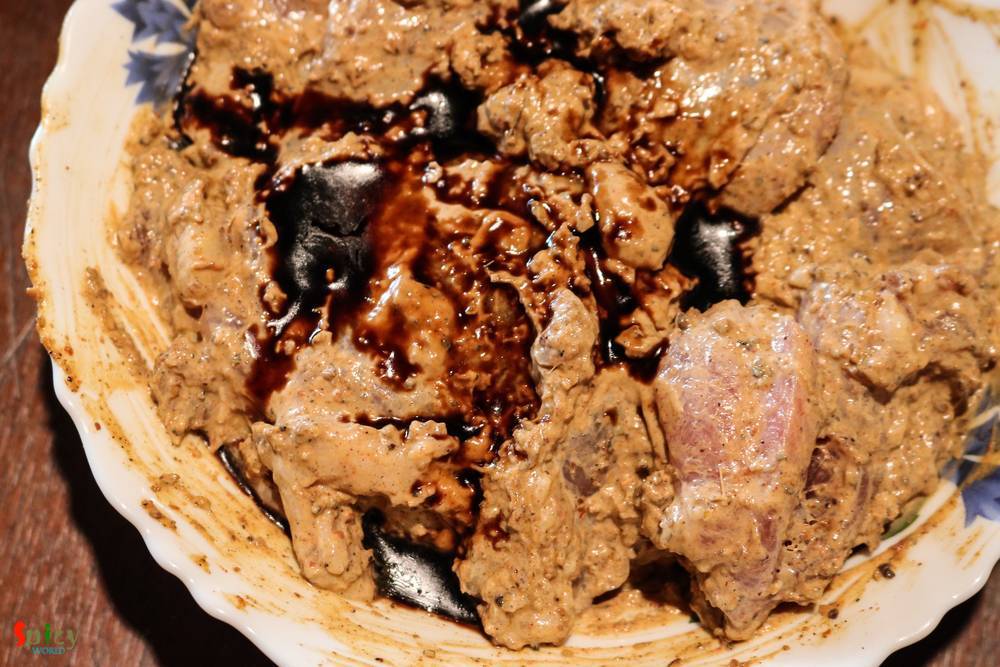 In the mean time if you want to make 'garlic sauce' for your sandwich, then mix half cup of yogurt with 2 Tablespoons of mayonnaise, some salt, half Teaspoon of sugar and 2 Tablespoons of chilli sauce in a bowl.
Saute 1 Teaspoon of chopped garlic in 1 Tablespoon of oil. Then add the yogurt mixture and cook for 10 minutes in low flame.
You will get your garlic sauce to spread inside the pita pockets.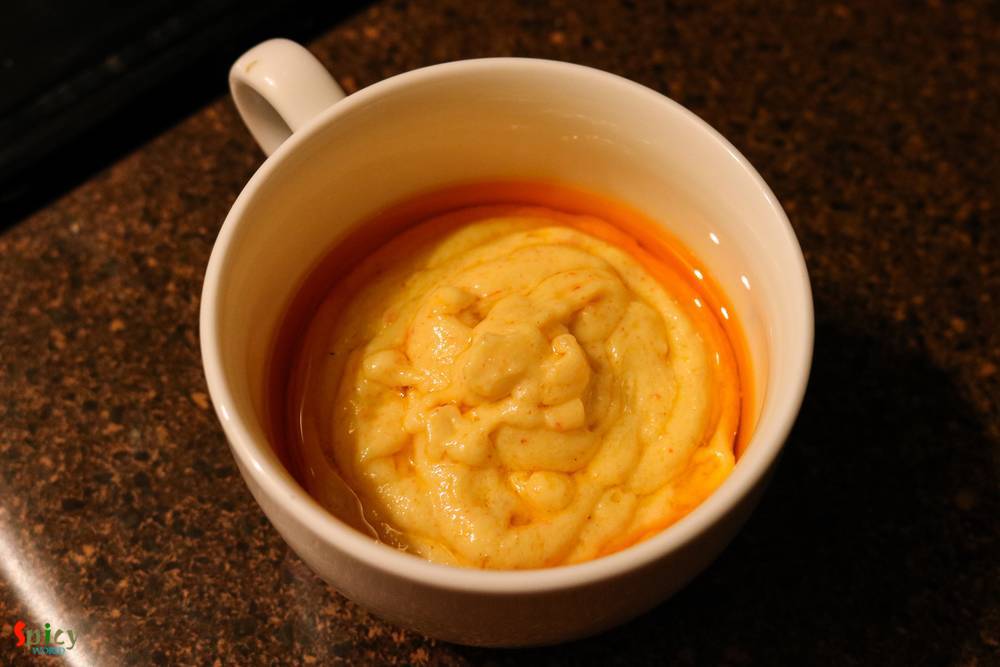 After 3 hours, heat 2 Tablespoons of oil in a pan and place those marinated chicken pieces.
Cook each side for 6 minutes in medium flame.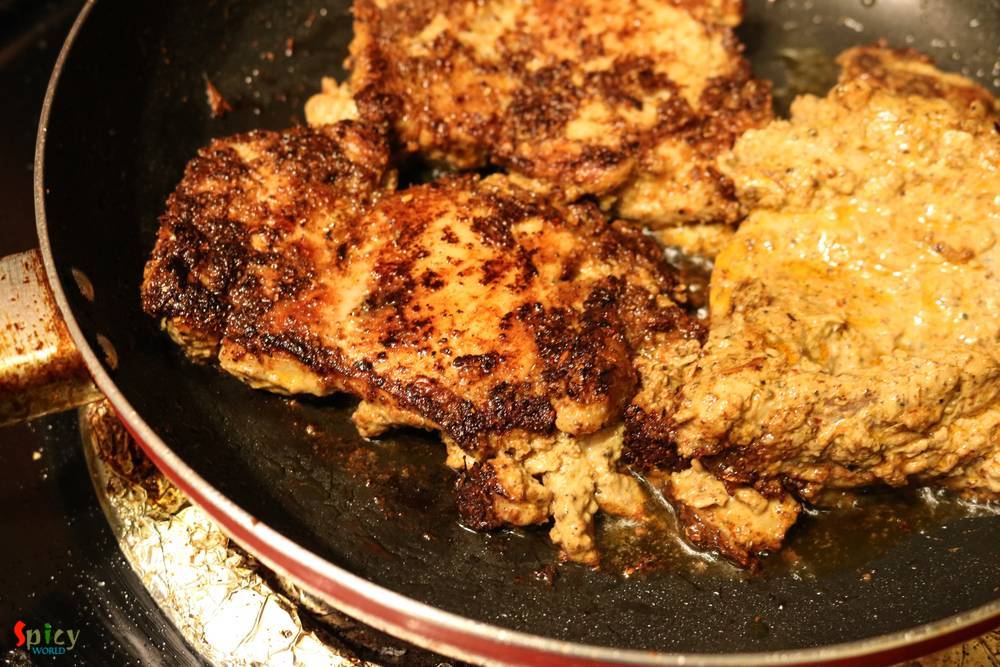 Then remove them from pan, cut slices with sharp knife and serve hot.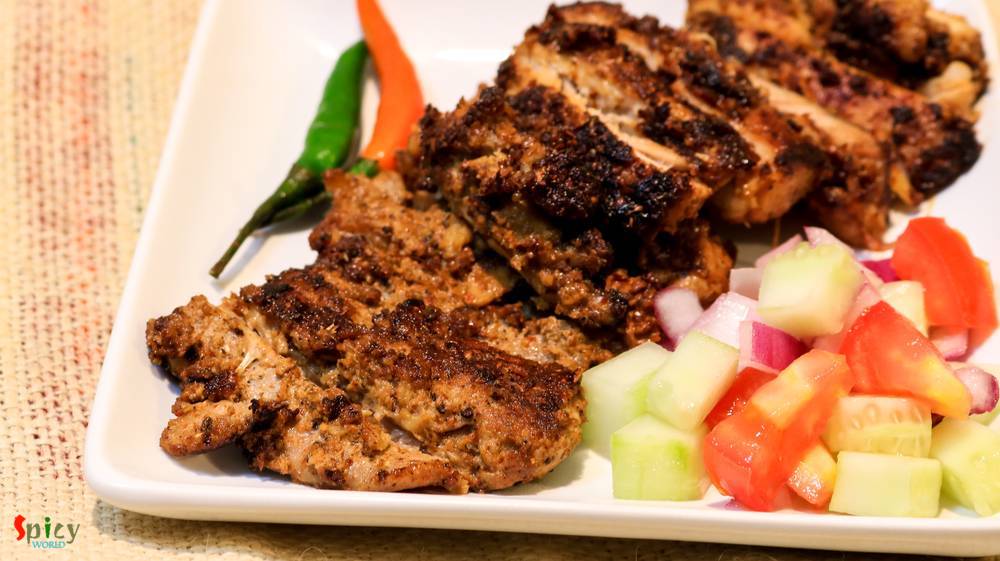 If you want to make sandwiches, then warm some pita pockets, spread the garlic sauce inside the pockets, put some salads, caramalized onion and those chicken shawarma pieces.