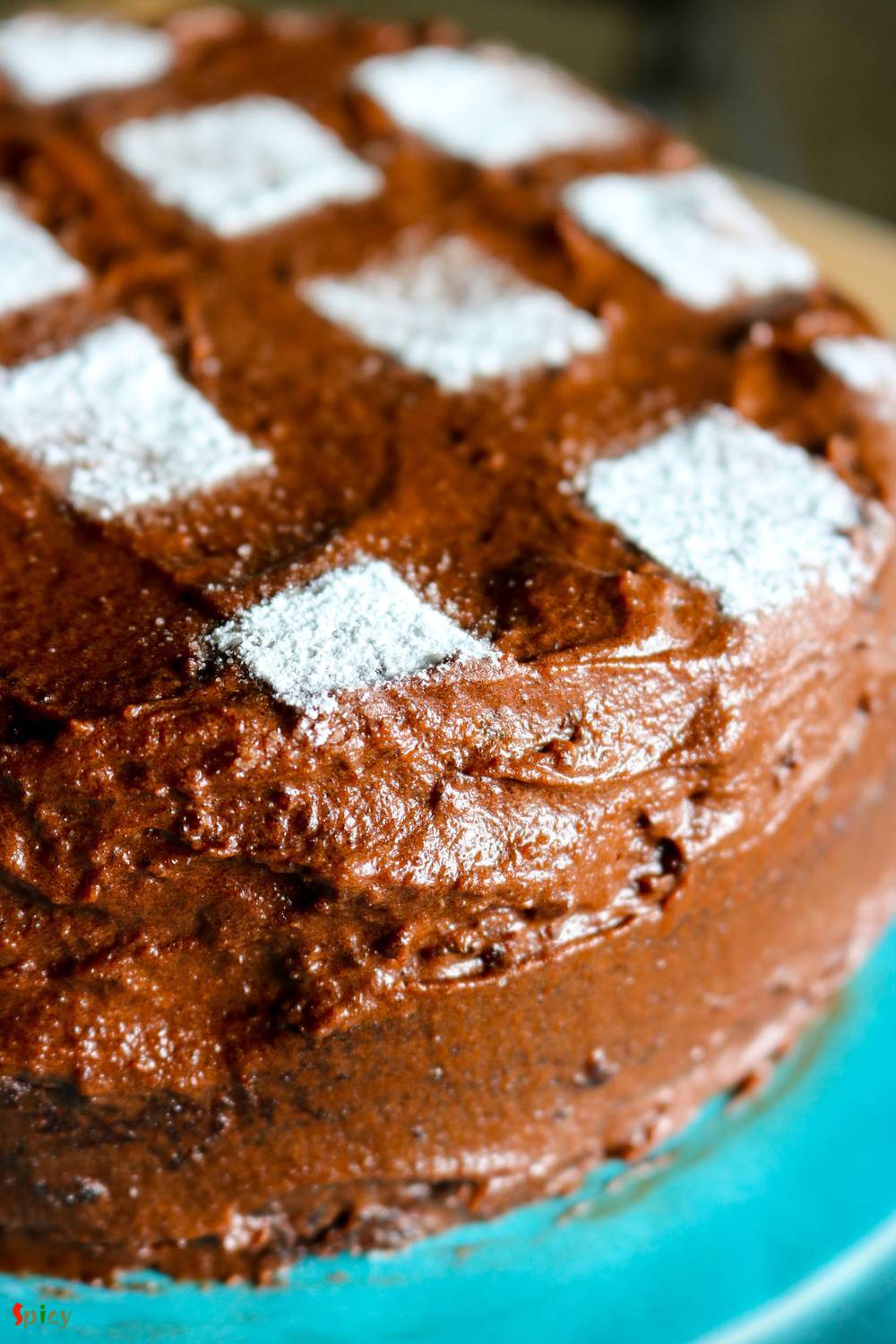 Sift the flour and cocoa powder in a large bowl twice / thrice.
Then in that same bowl sift the sugar, salt, baking powder and baking soda.
Mix the dry ingredients well with a spatula and keep aside.

Break 2 eggs in another bowl. Whisk them with a fork for a minute on high speed.
Then add vanilla essence, milk, oil, warm coffee / water. Mix very well.
Then add this wet mixture to the dry mixture little by little and start mixing everything with the spatula. Do not over beat the batter. Mix until everything in well incorporated.
Lastly add the vinegar and gently mix one more time.

Pour the batter in a greased large bowl and bake it in preheated oven for 40 minutes on 350F.
Then take it out and let it come to the room temperature.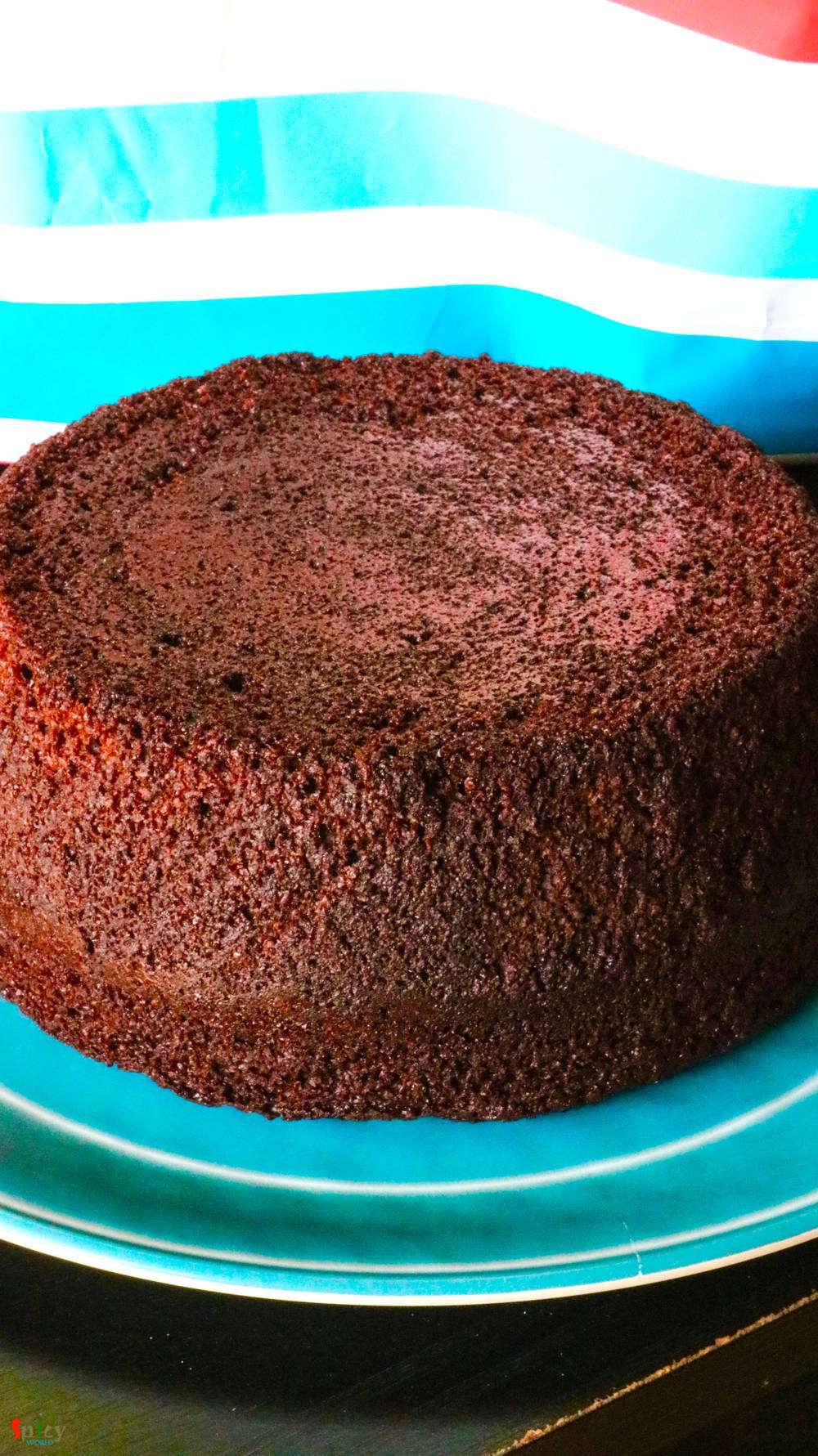 In the meantime you can make the frosting.
Put the cocoa powder and icing sugar in a bowl. Mix them.
Then add the melted butter and vanilla essence. Mix well with a spatula.
Lastly add the milk and mix again. Frosting is ready. Always do a test taste and adjust the sugar level according to your taste before applying to the cake.

Now cut the cake into half with a long serrated knife.
Then put half of the frosting and spread it with a spatula / butter knife.
Put the another half over it and apply rest of the frosting all over the cake.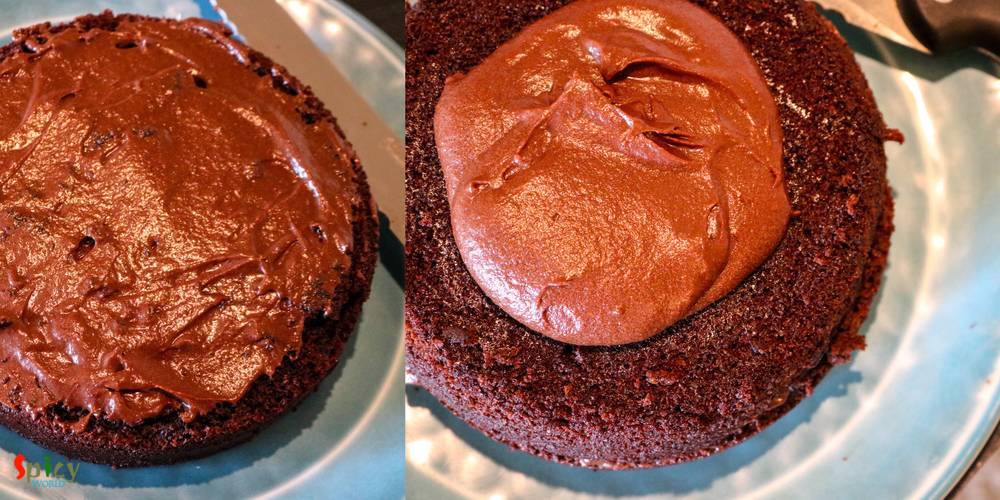 For more design, place few thinly cut parchment paper or foil paper vertically and horizontally over the frosting.
Then start sprinklings 2 Tablespoons of icing sugar. After that carefully remove the paper and you will get a perfect design.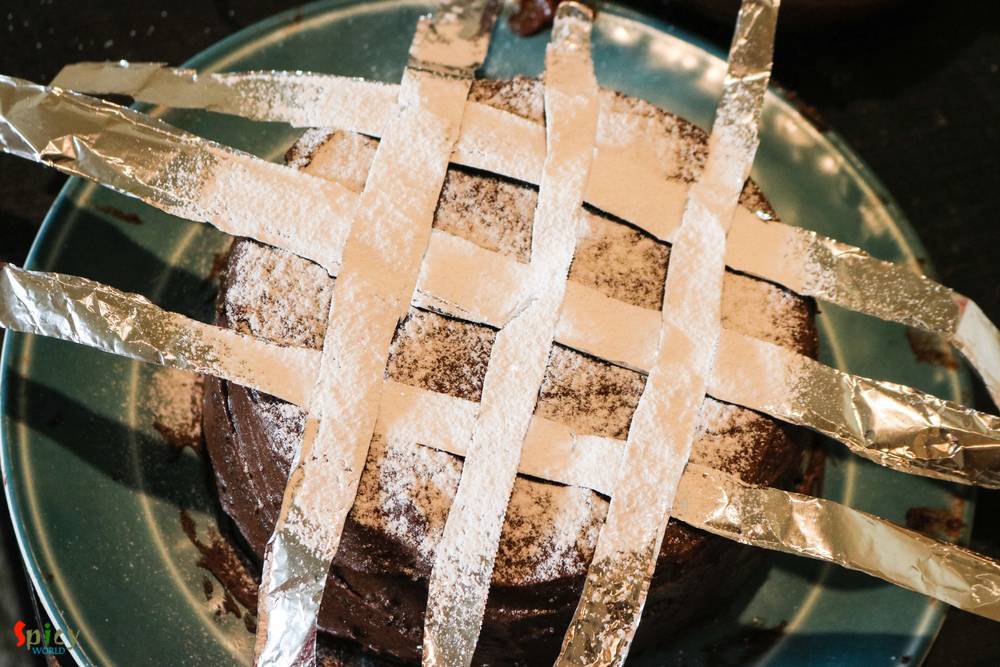 You can keep the cake in fridge for an week. Before serving always bring the cake into room temperature or it will be more yumm if you can warm it up for 15 seconds in microwave.