Heat the oil in a pan or kadai.
Fry the chicken pieces very lightly (approx 5 minutes) in hot oil and then keep them aside.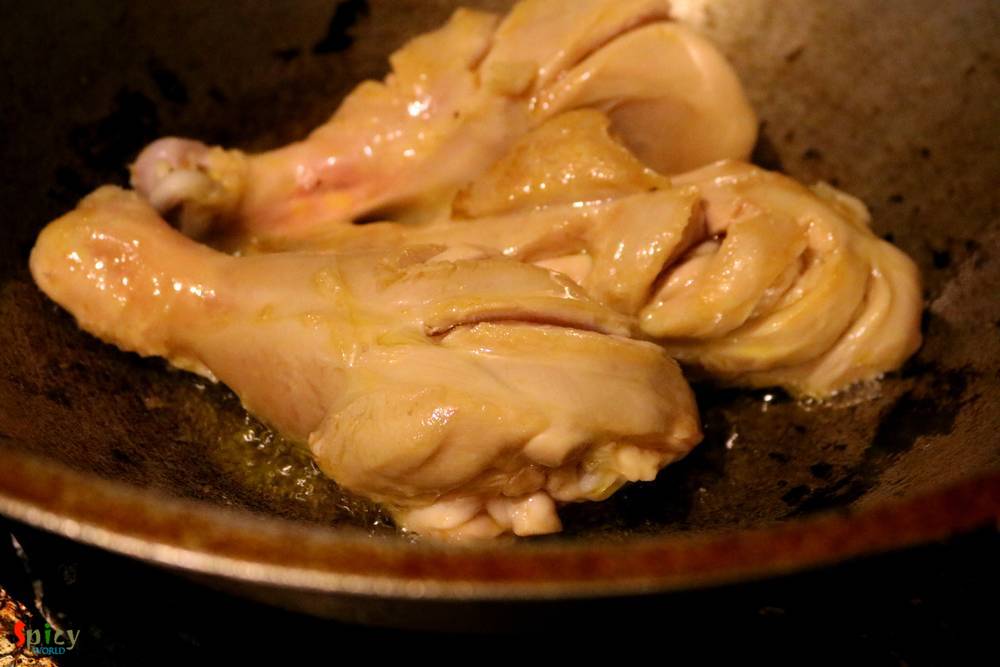 In the same oil saute the whole spices for a minute.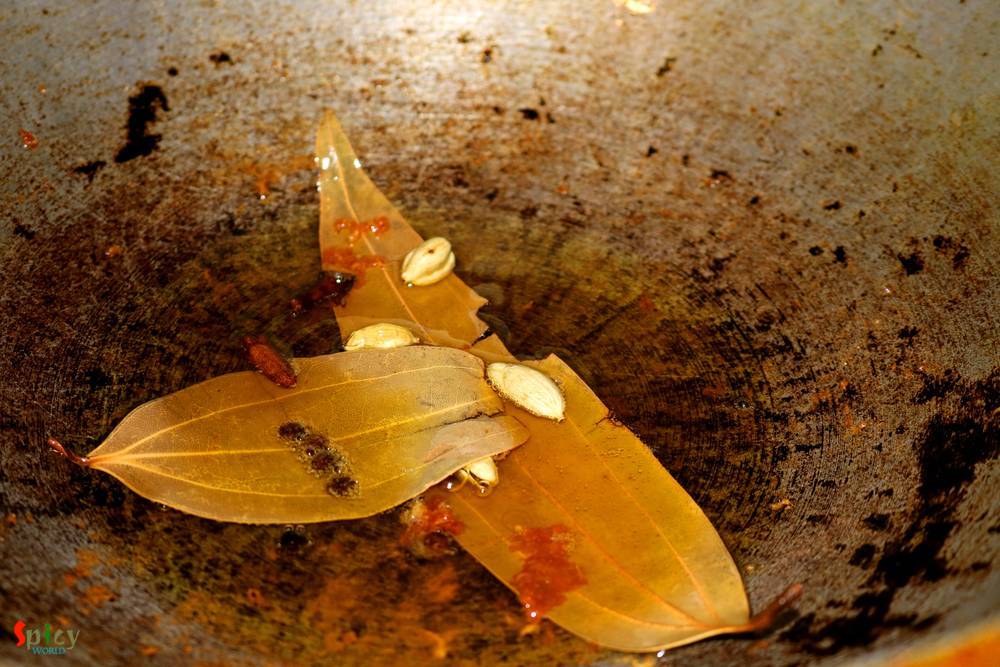 Add the sliced onion and fry them until golden in color.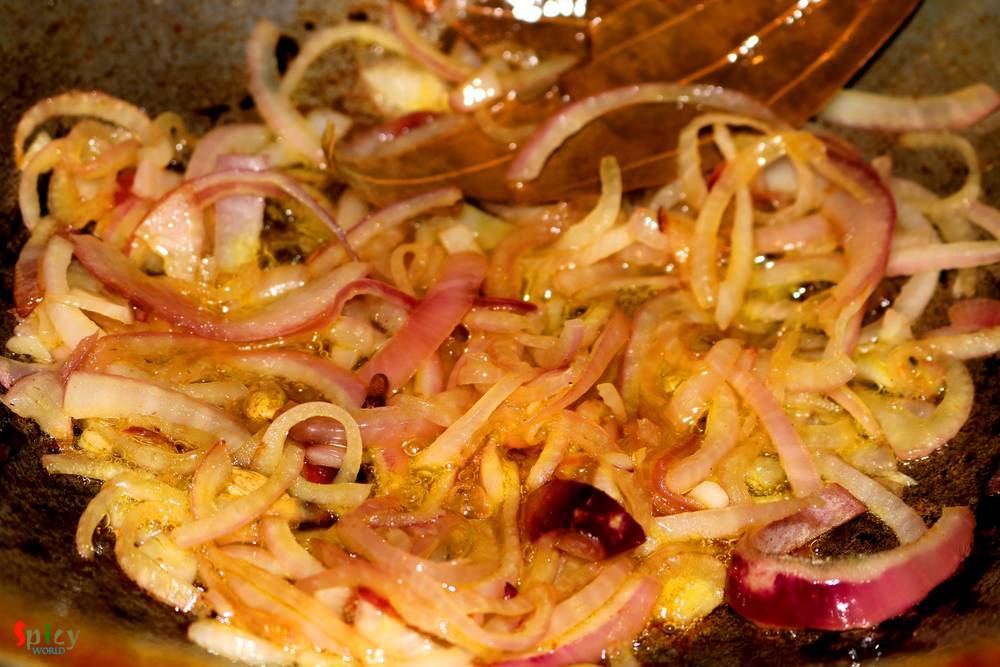 then add the onion paste, ginger and garlic paste with pinch of salt. cook until the oil starts separating.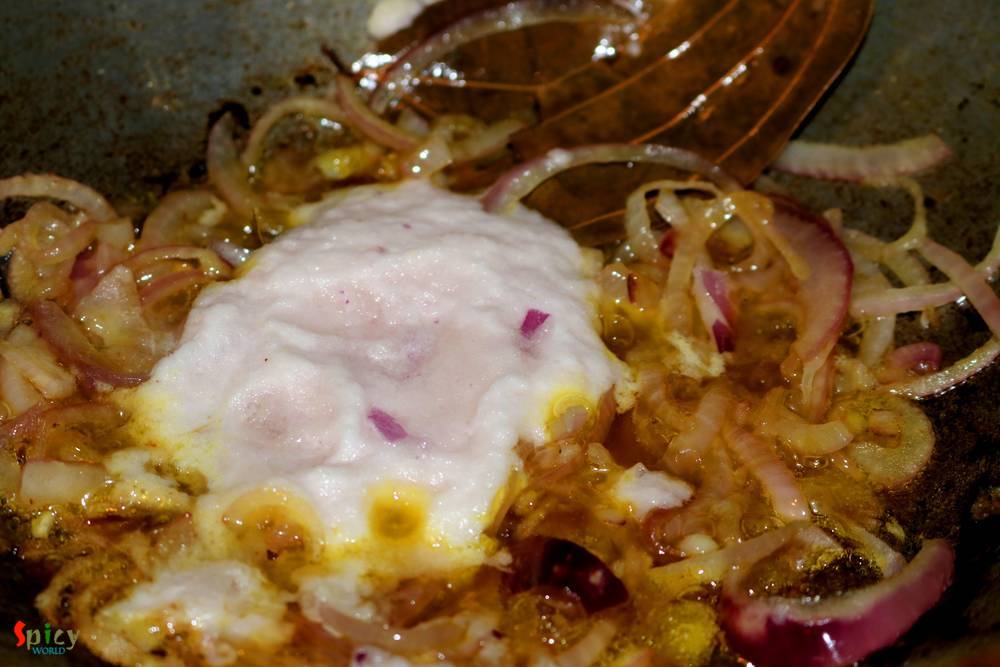 Mix all of the spice powder with the yogurt very well and add in the pan. Cook on medium flame for 7 minutes.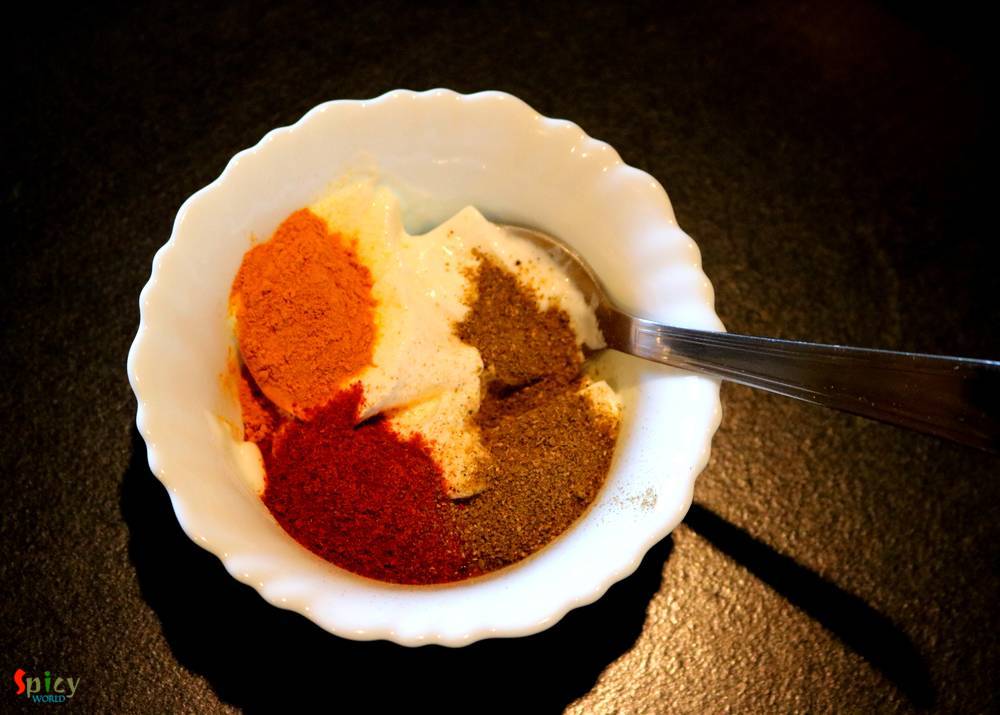 Now add the fried chicken pieces. Cook for 15 minutes on medium flame with the gravy.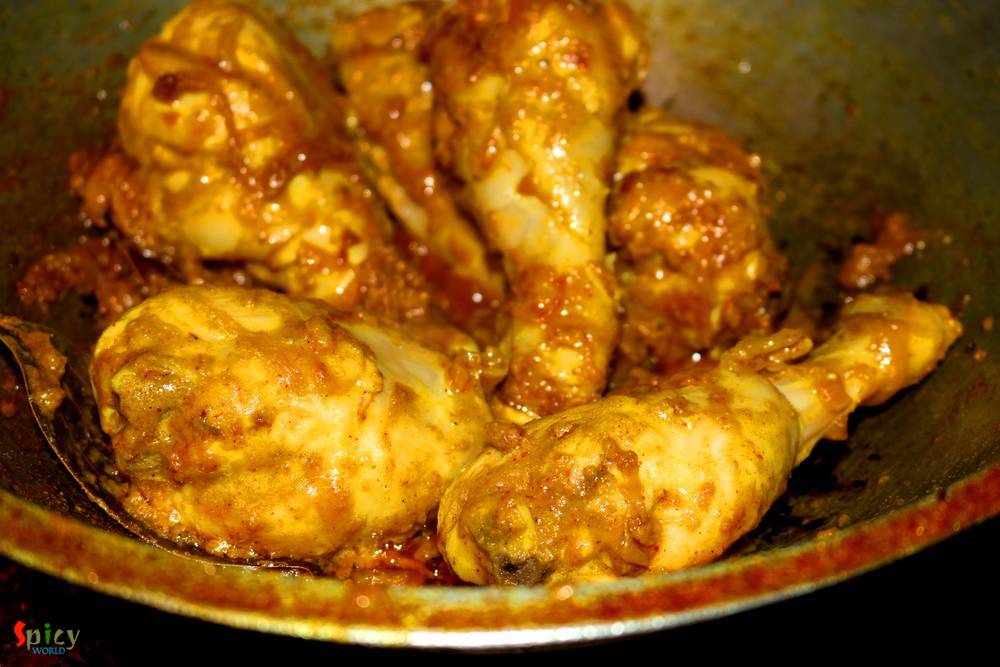 Then add the milk, some salt and pinch of sugar. Cook until the chicken becomes soft.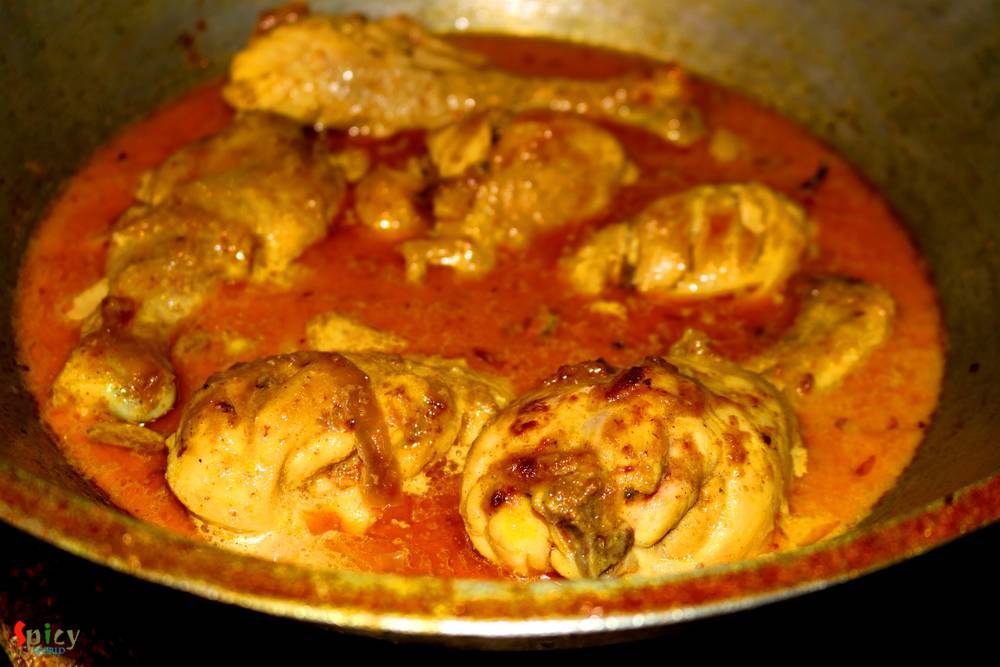 Lastly add a Teaspoon of ketchup. Mix well.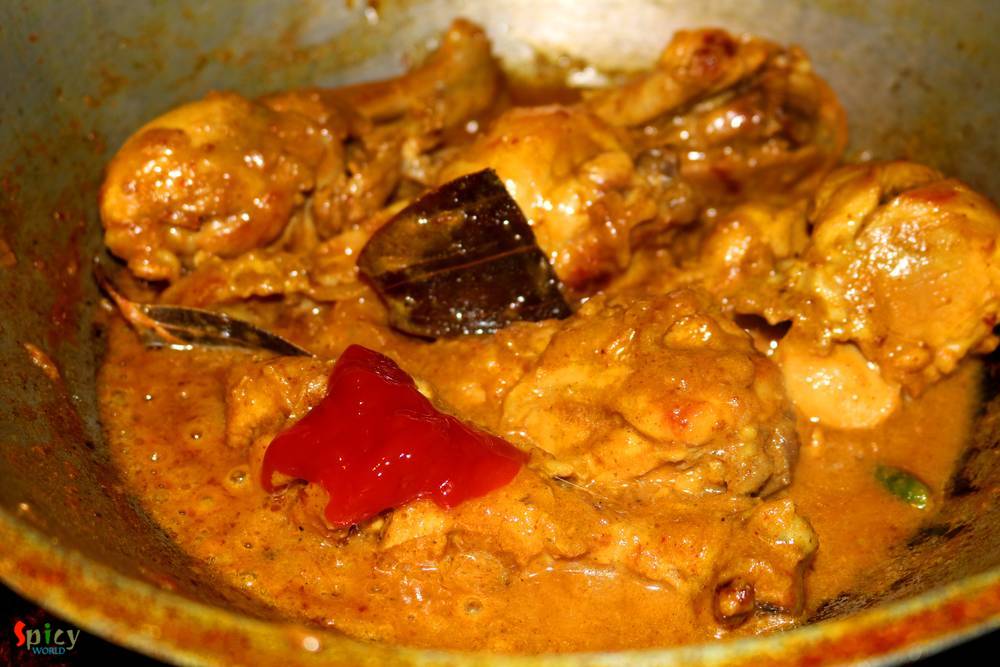 For tempering, heat the butter in a small pan. Add the chopped garlic, dry red chilli and kasuri methi. Saute for few minutes and pour it over the cooked chicken curry.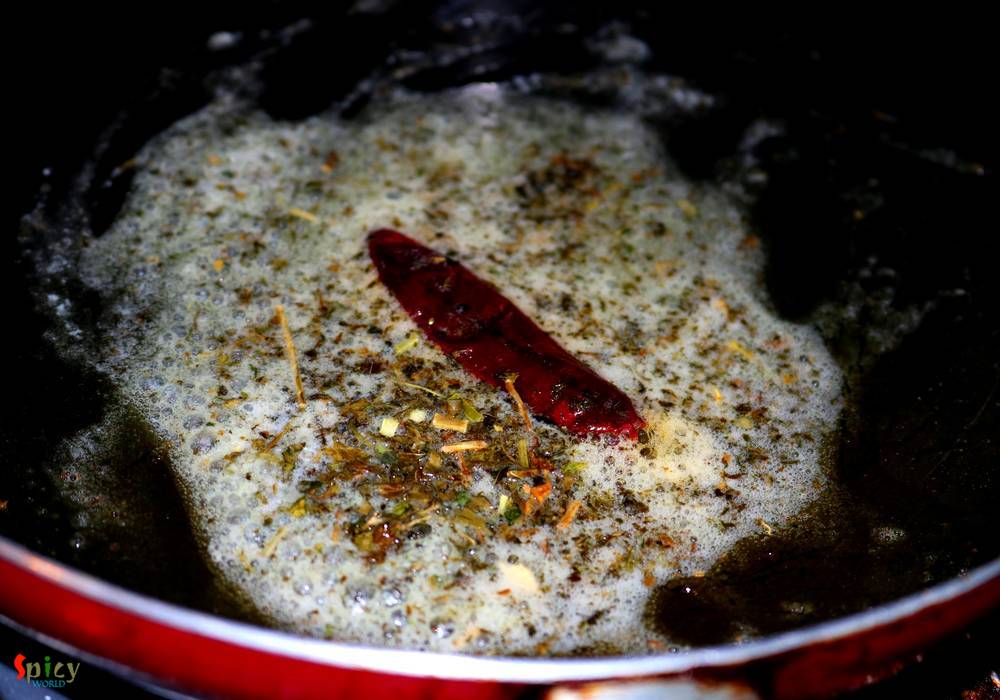 If you want smokey flavour in this dish, then place a steel bowl upon the curry, put a hot charcoal and drizzle few drops of oil and immediately cover the bowl. Let the smoke settle down for 3 minutes then serve.