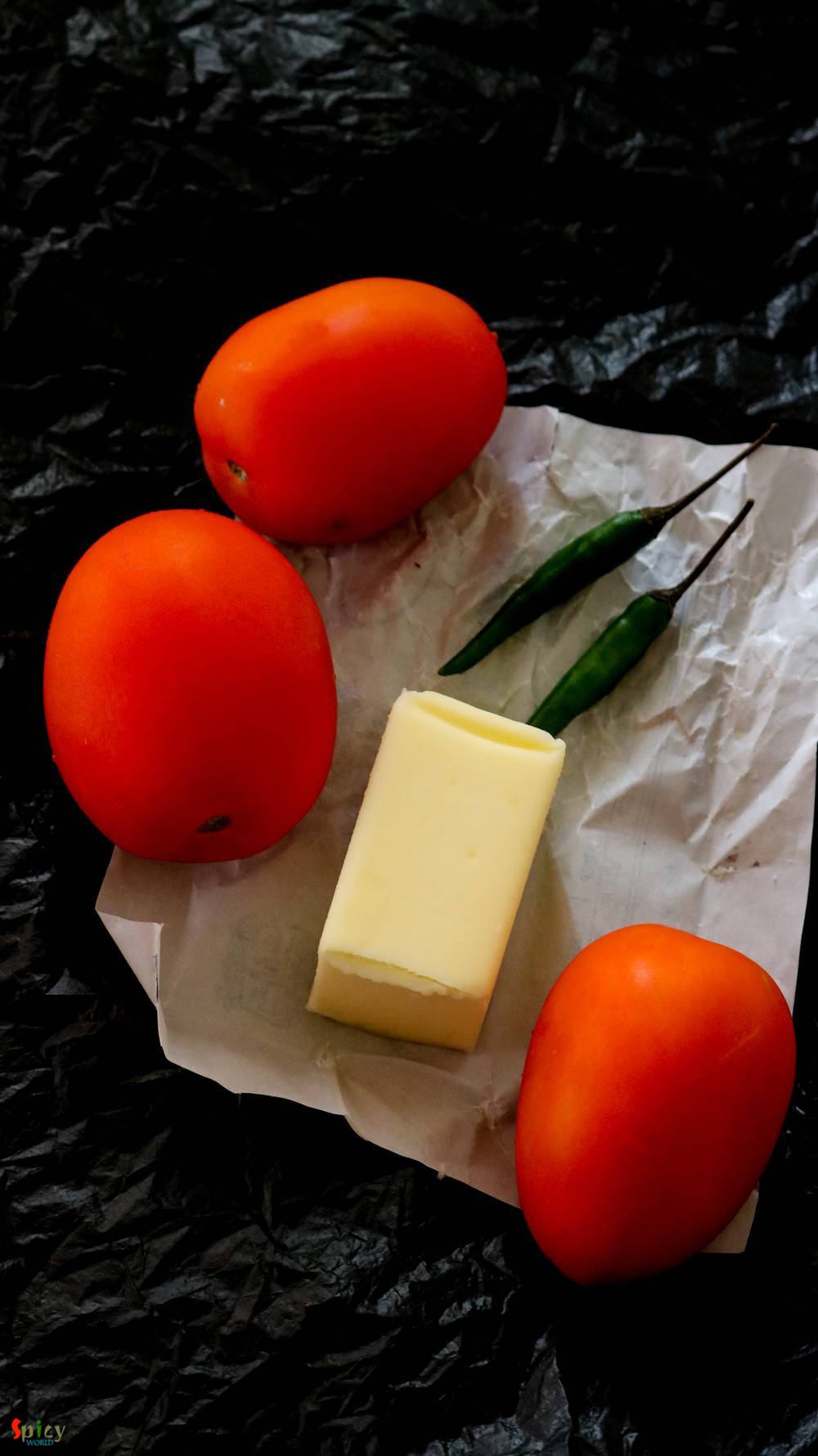 Place the butter in a flat pan and then turn on the heat on low.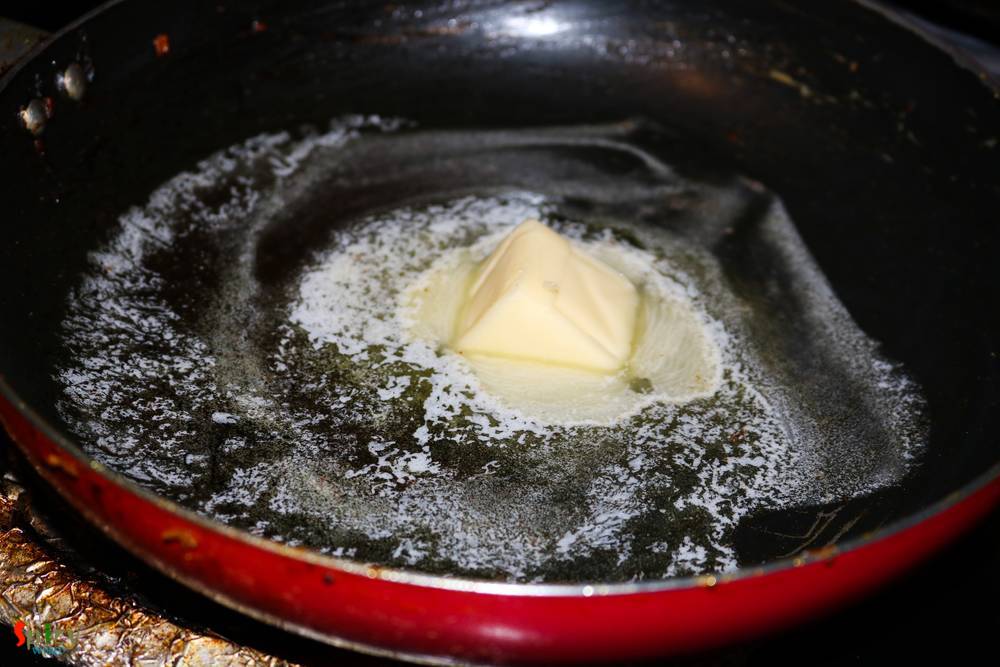 When the butter melts down completely add the green chilies, ginger and garlic paste. Mix for 2 minutes on medium flame.
Then add chopped onion with pinch of salt. Cook until it become golden in color.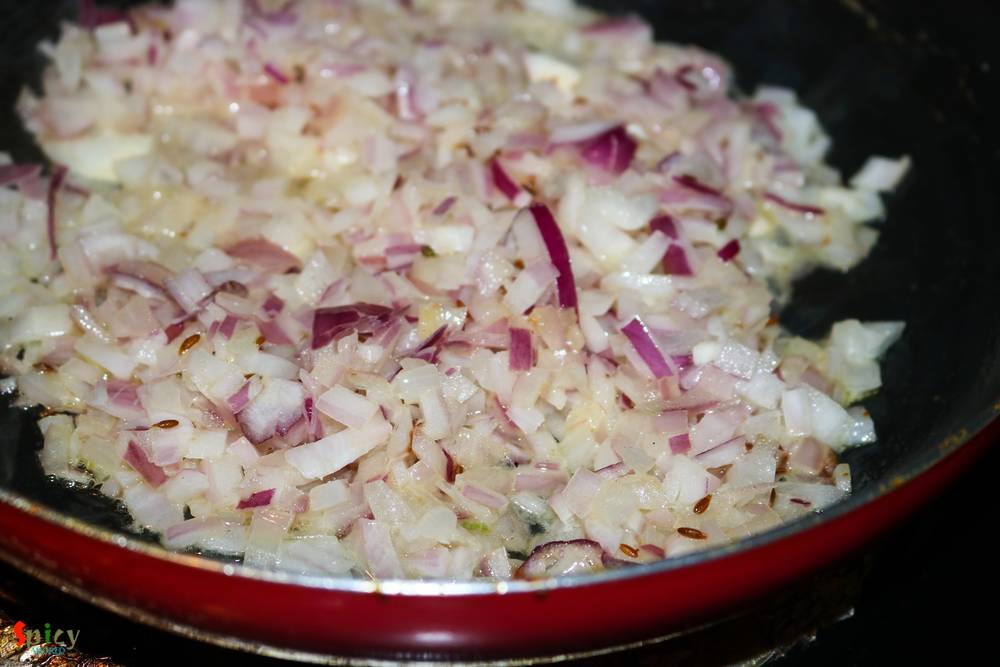 Then add the chopped capsicum. For more color, you can also use red bell peppers. Cook for another 4 minutes.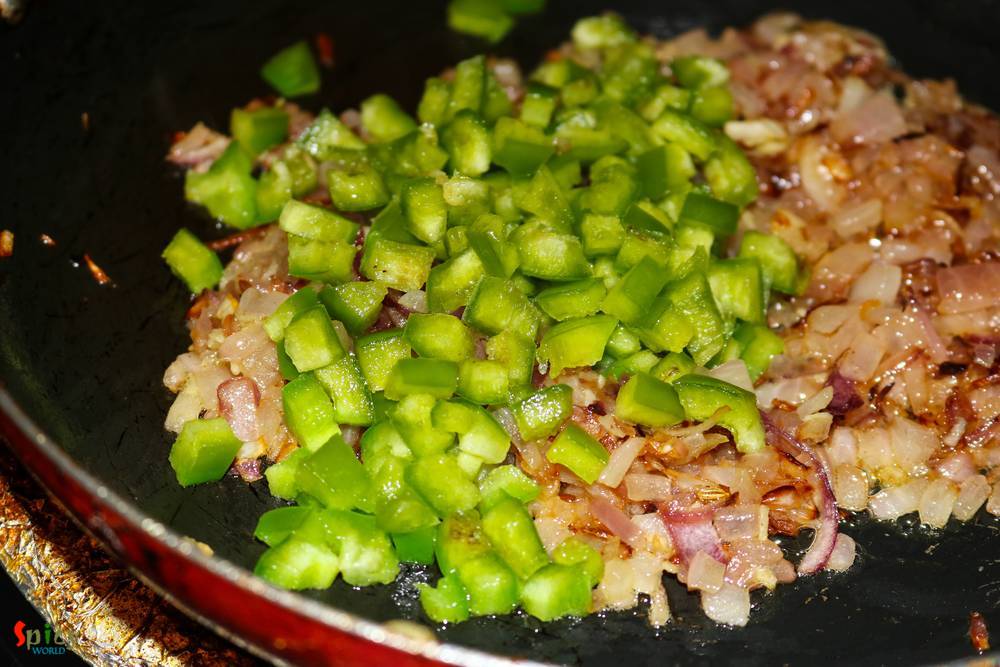 Then add the chopped tomatoes and some more salt. Cook this until it becomes mushy.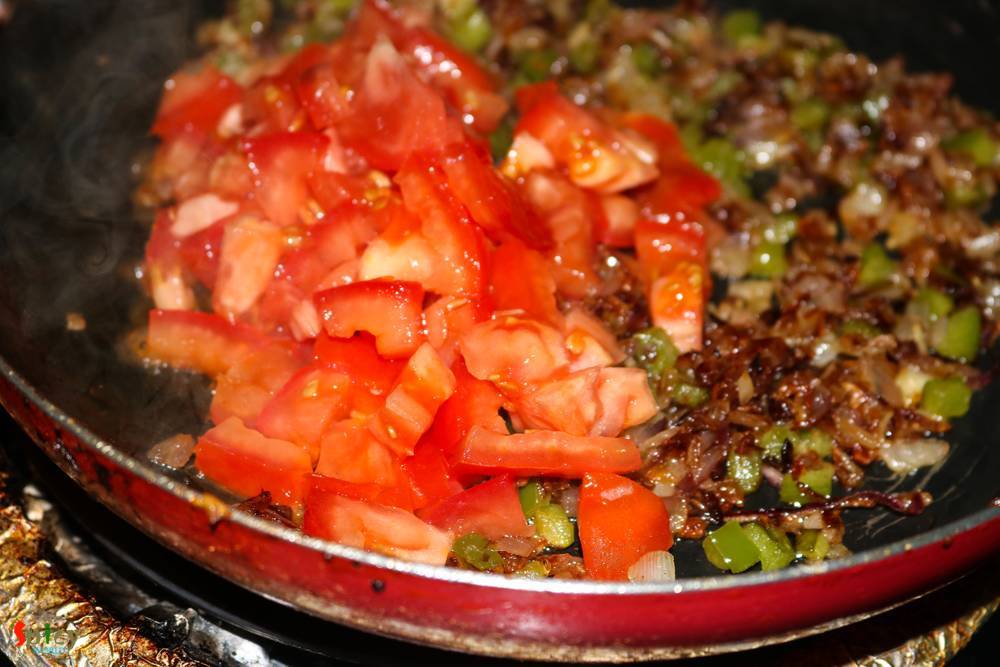 Now add all of the spice powder or store bought pav bhaji masala. Mix well for 3 minutes.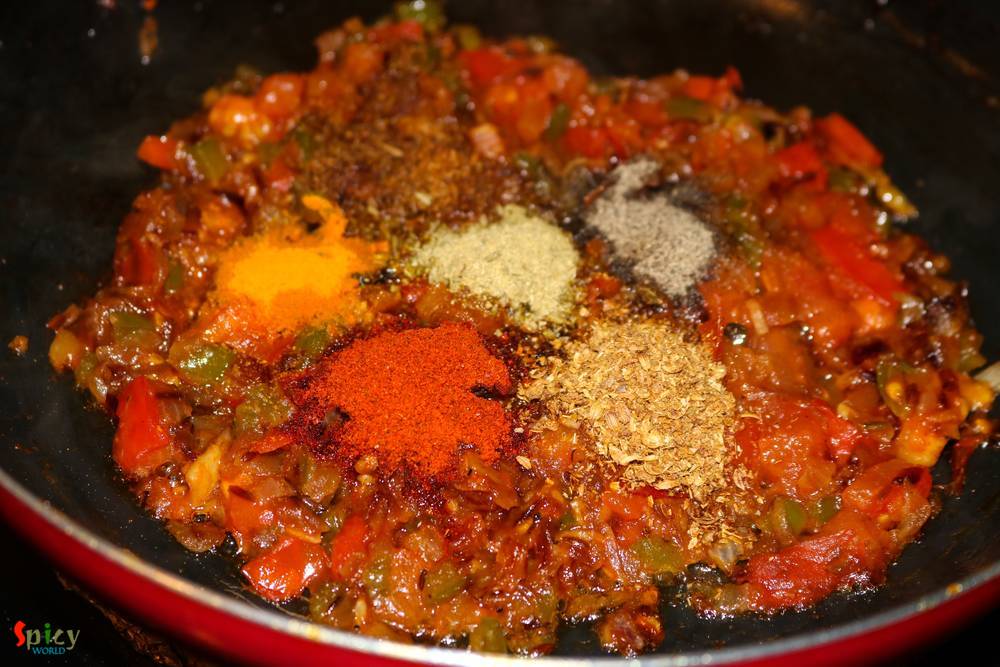 Add the boiled vegetables. Mix well and mash them a bit with a masher.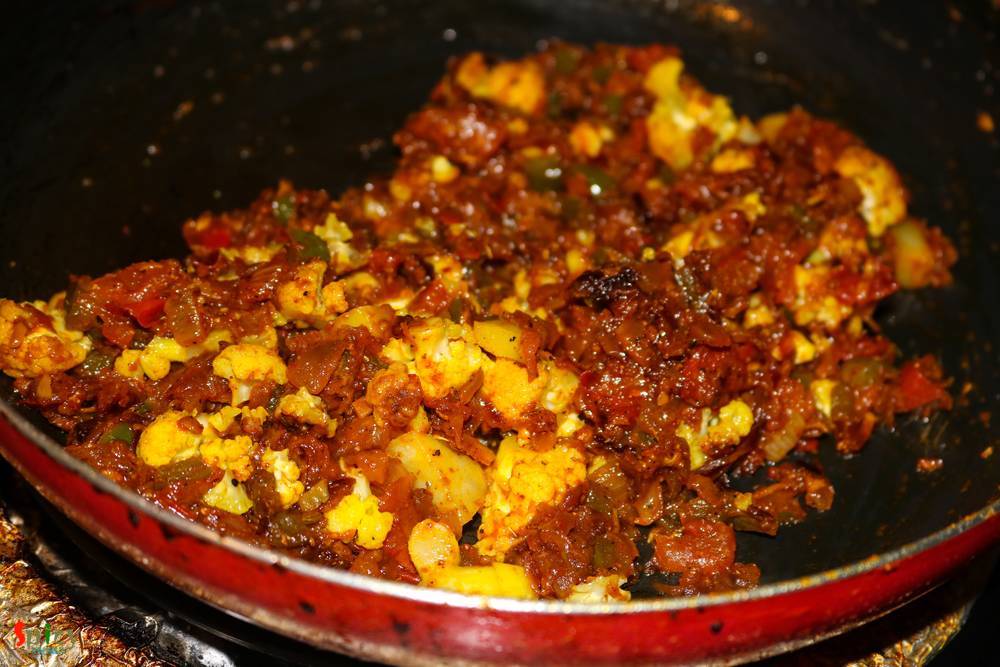 Then add mashed potato, salt and a big pinch of sugar. Mix very well.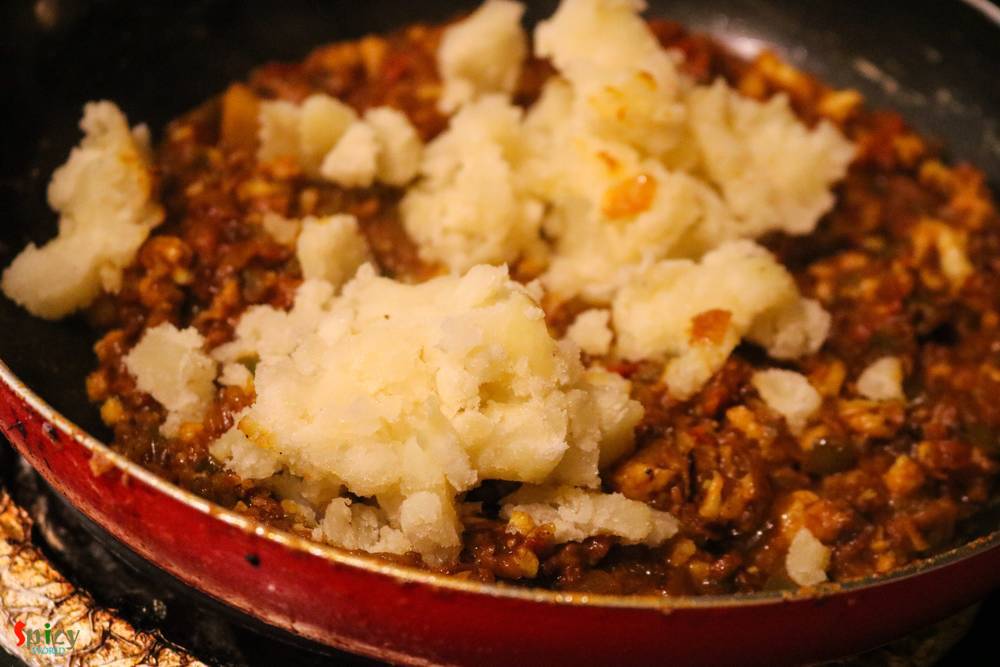 Make a little hole inside the pan and add a cup of water. Mix everything slowly for 3 minutes.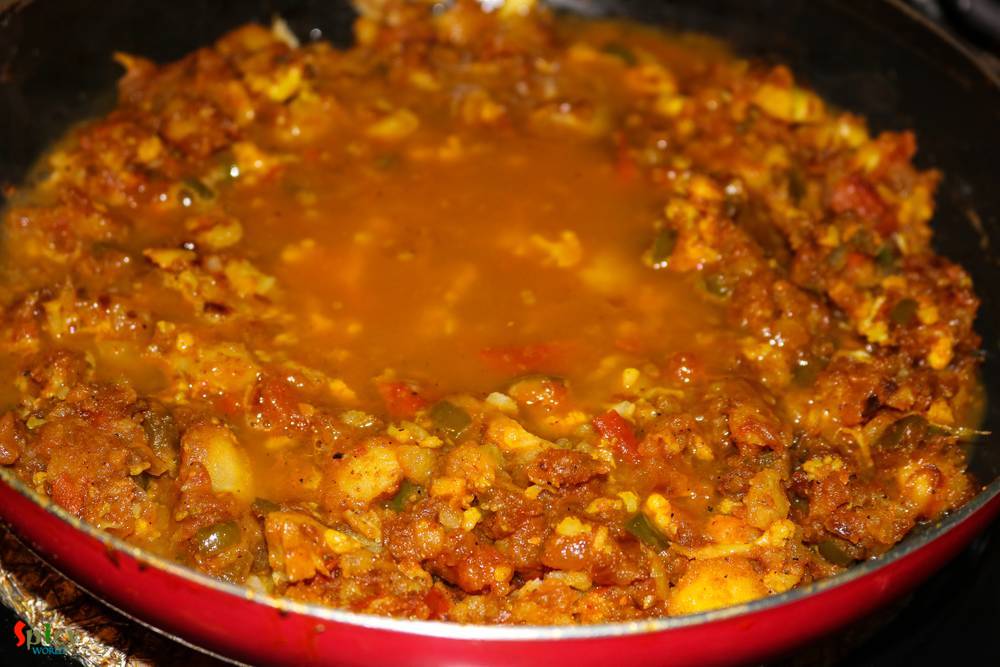 Now mash everything very well with a masher. If you like your bhaji on thinner side, then add some more water and cook for another 15 minutes.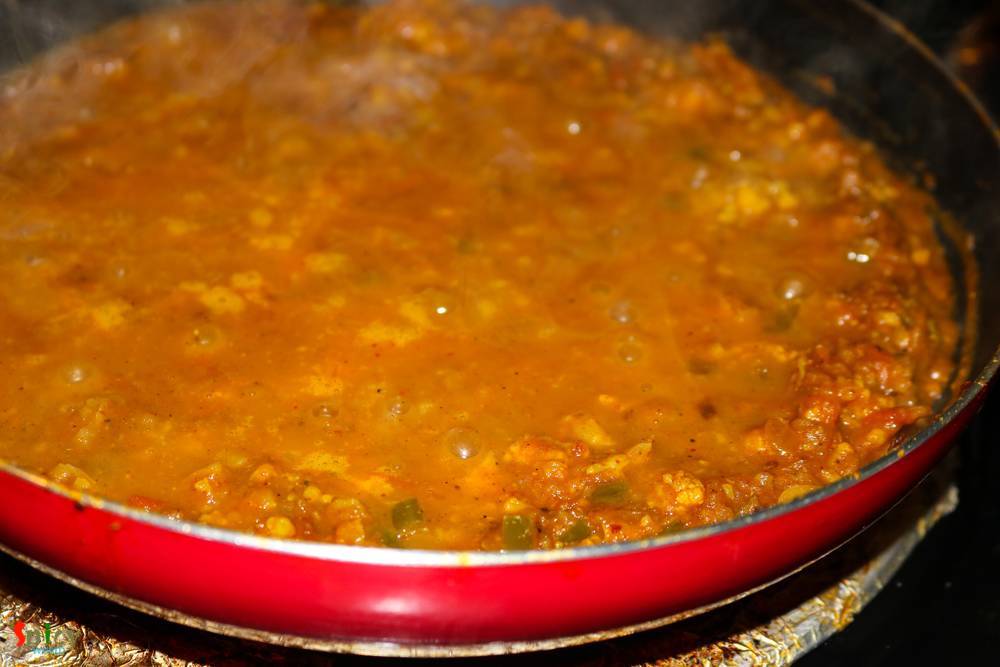 Lastly add some chopped coriander leaves and turn off the heat.
In another pan toast the buns with some butter.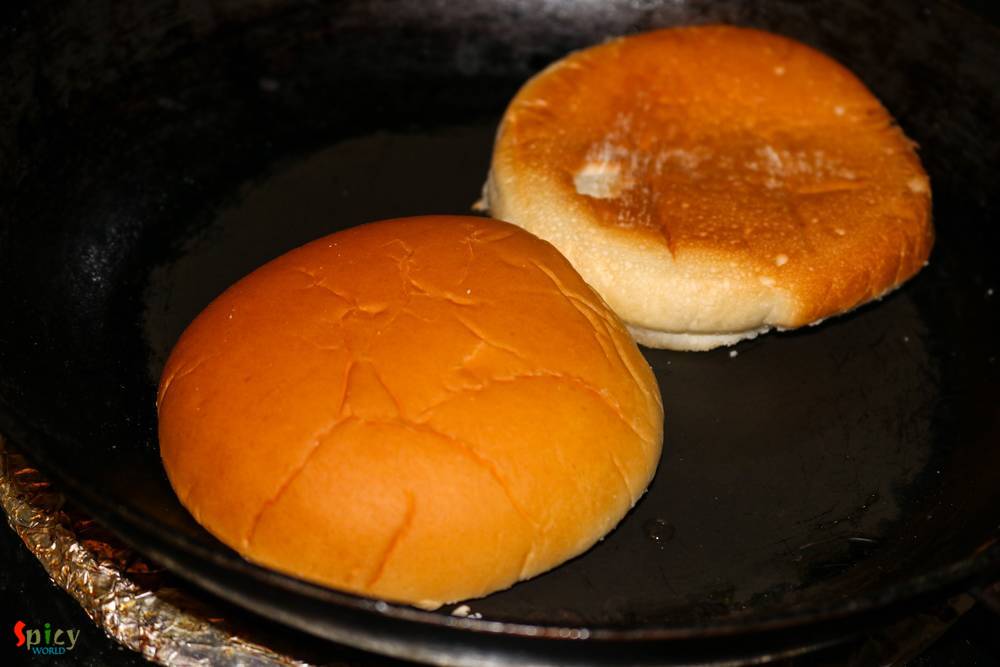 For serving place the 2 pavs in a plate, put some bhaji and some chopped onion.