Heat the oil in a pan.
Add the paneer cubes and fry for 2 minutes. Then transfer them to a bowl of warm water. Keep it aside.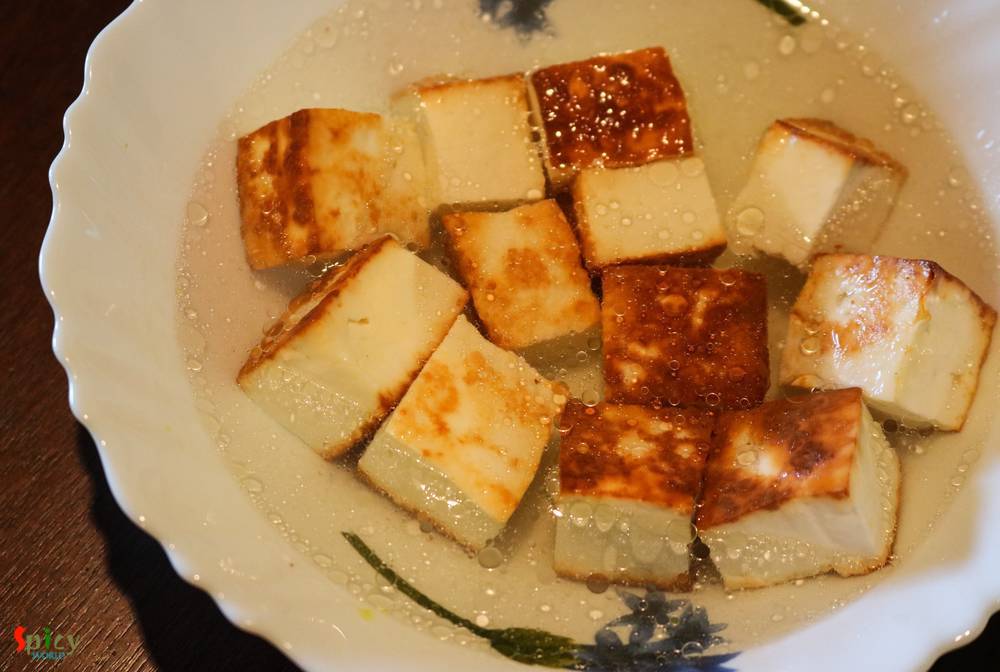 Now fry the capsicum cubes for few minutes and remove them from the pan.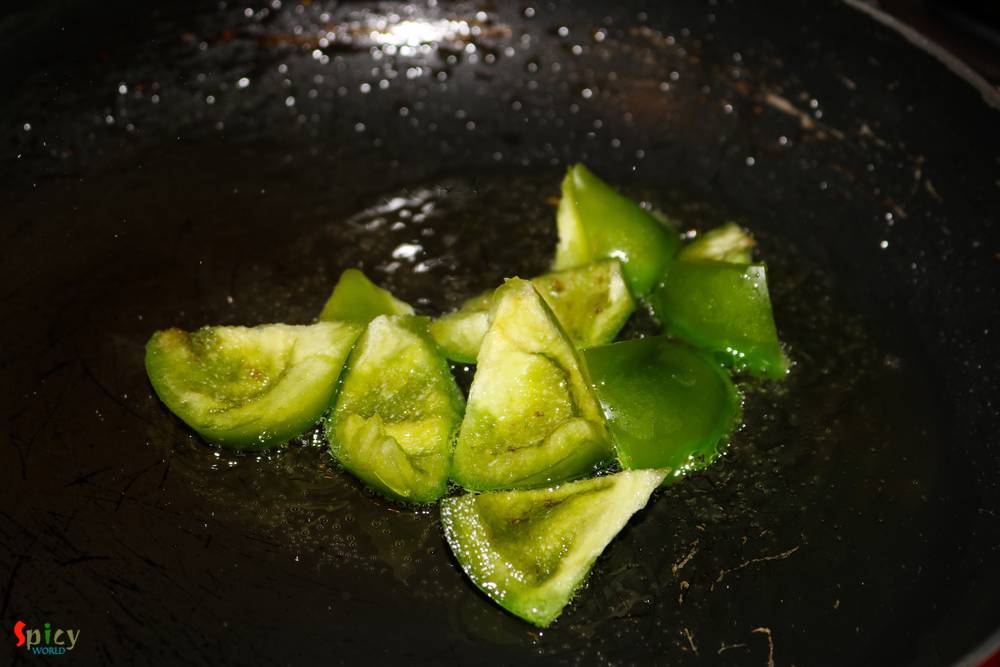 In the remaining oil add a Teaspoon of ghee.
Saute the whole spices for few seconds.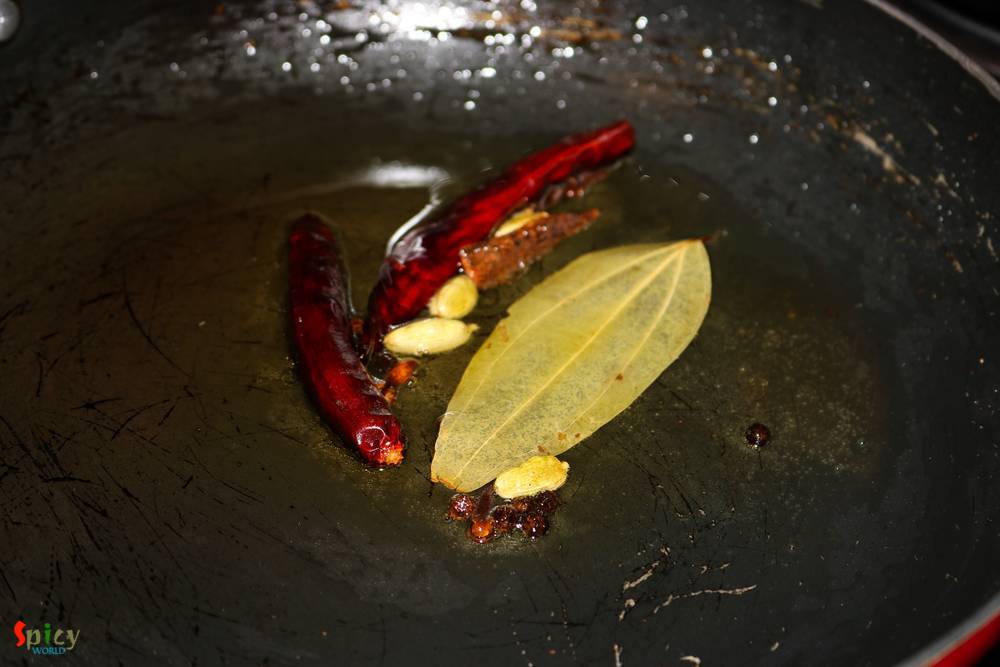 Lower the heat and add ginger paster, hot red chilli powder and roasted coriander powder. Mix well.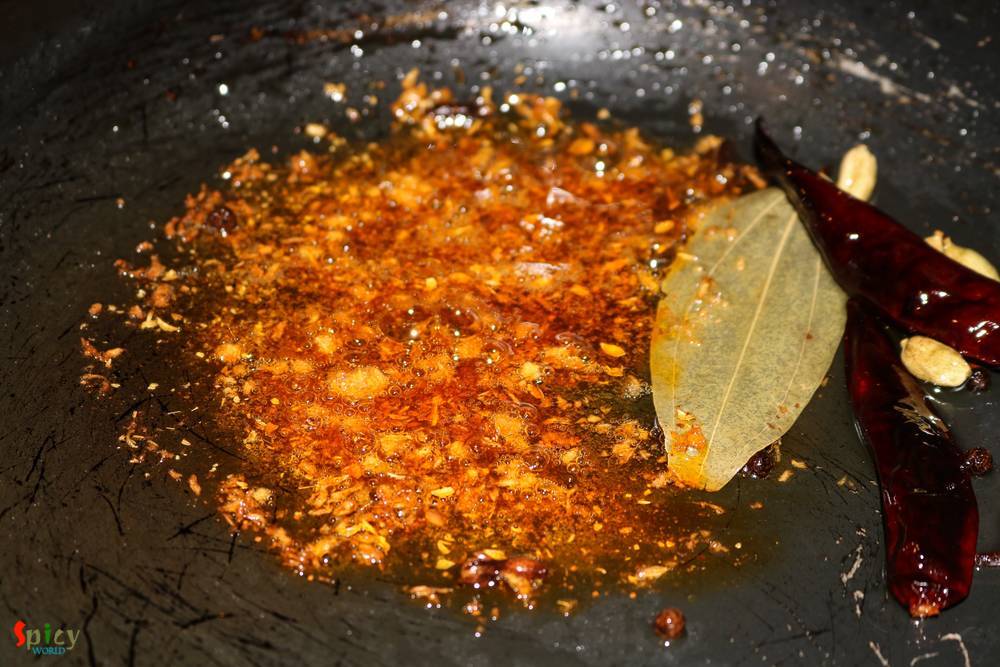 Now beat the yogurt with 2 Teaspoons of water and a pinch of sugar. Add it to the oil. Keep mixing it on low flame for 5 minutes.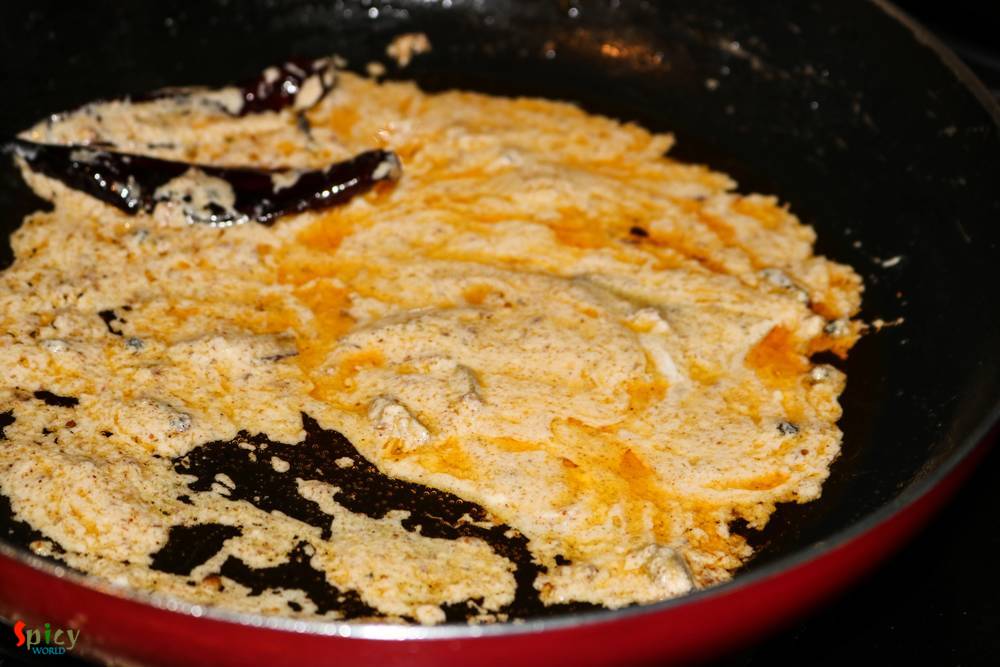 Then add salt, poppyseed paste and cashew paste. You can also add melon seeds / char mogoj paste. Cook for 15 minutes.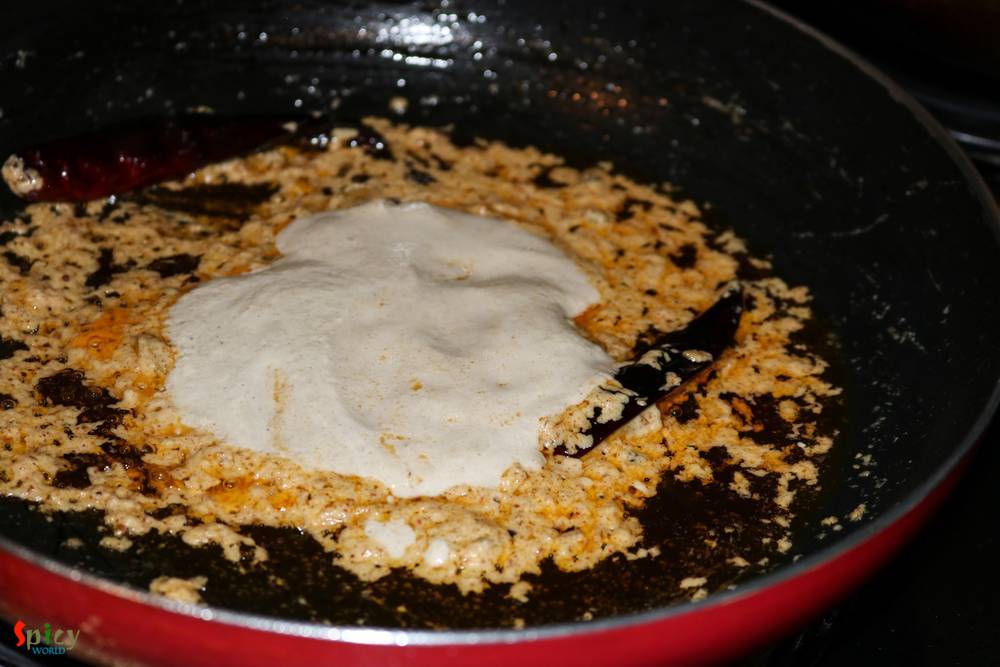 When the oil starts separating, the mixture will look like this. You have to cook it on low flame otherwise the raw smell of nuts will remain in the gravy.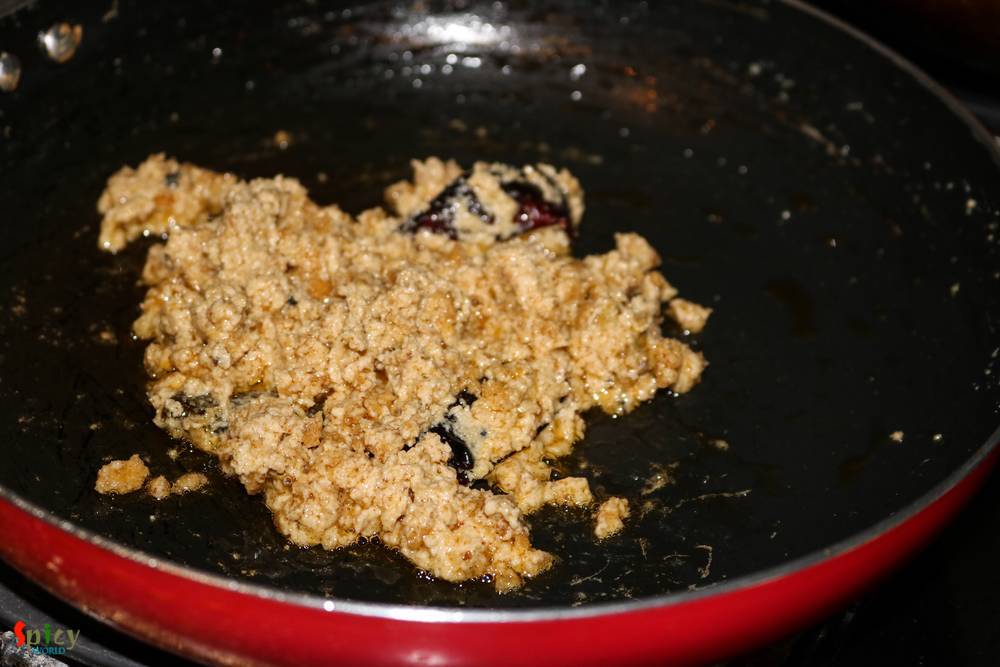 Now add the fried paneer cubes, paneer soaked water and fried capsicums. Mix well and cook for 10 minutes.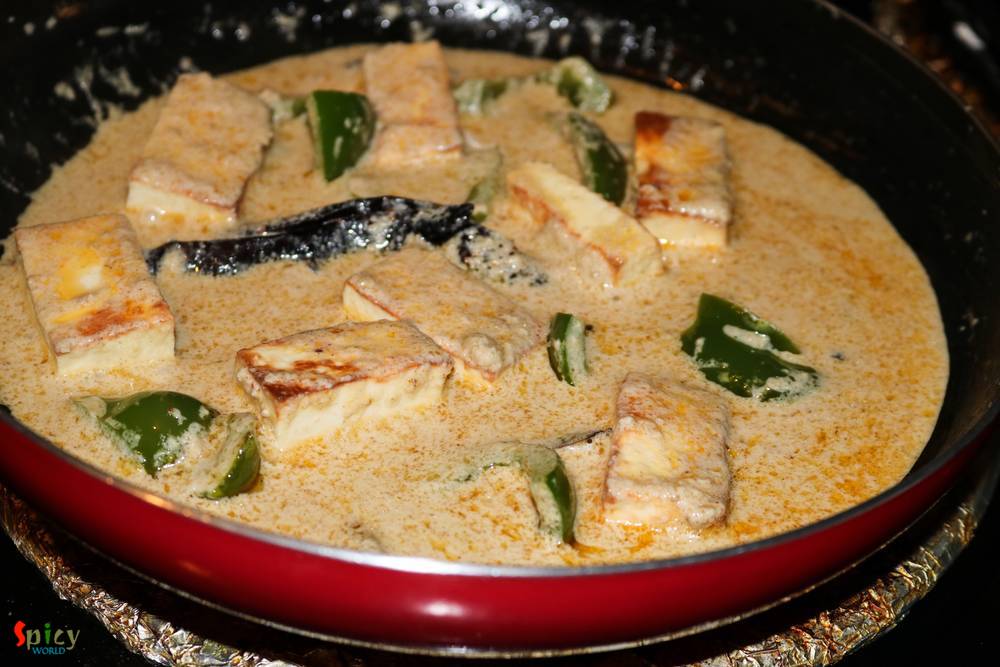 Lastly add the remaining ghee, pinch of garam masala, mitha attar / rose water. Mix everything once and turn off the heat.