Tandoori Fish Tikka
By
Arpita
© 2020 Spicy World
Aug 12, 2016
He bought a large packet of Tilapia fillets last week. He is a crazy fan of fish and can eat it everyday, whereas, I don't like to eat 'macher jhol' / 'mach vaja' each and every day like him. I get bored very quickly. So, this week I made these 'tandoori fish tikkas' along with some rice and simple daal. They came out delicious and also uplifted the taste of our boring lunch. I followed a very easy recipe to make these. Do try it at home and let me know how these tikkas turned out for you.
Ingredients
4 fish fillets, cut into chunk sized cubes. (Any white fish)
3 Tablespoons of curd / yogurt.
1 Teaspoon of ginger and garlic paste.
2 Teaspoons of hot red chilli powder.
3 Tablespoons of tandoori masala.
1 Teaspoon of ghee.
2 Tablespoons of oil.
1 Teaspoon of black pepper powder.
Salt.
Bamboo Skewers.
Steps
Add the curd, ginger and garlic paste, tandoori masala, red chilli powder and ghee in a mixing bowl. Mix well.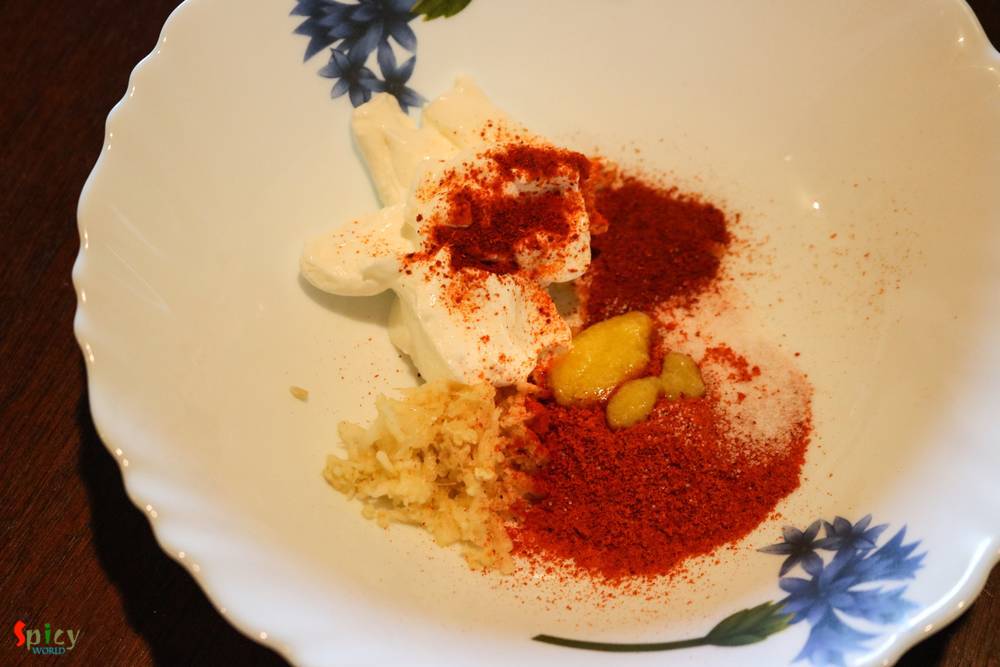 Now add the fish cubes, salt and black pepper powder into the marination. Mix well and keep it in the fridge for 1 hour.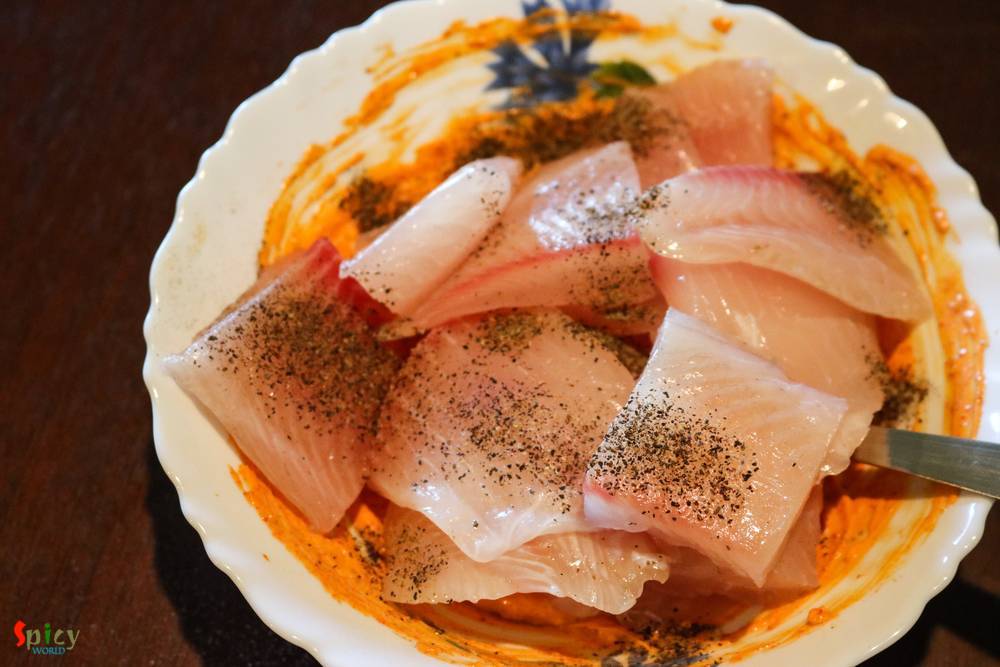 Soak the bamboo skewers in water for 10 minutes.
Then arrange the marinated fish cubes on skewers.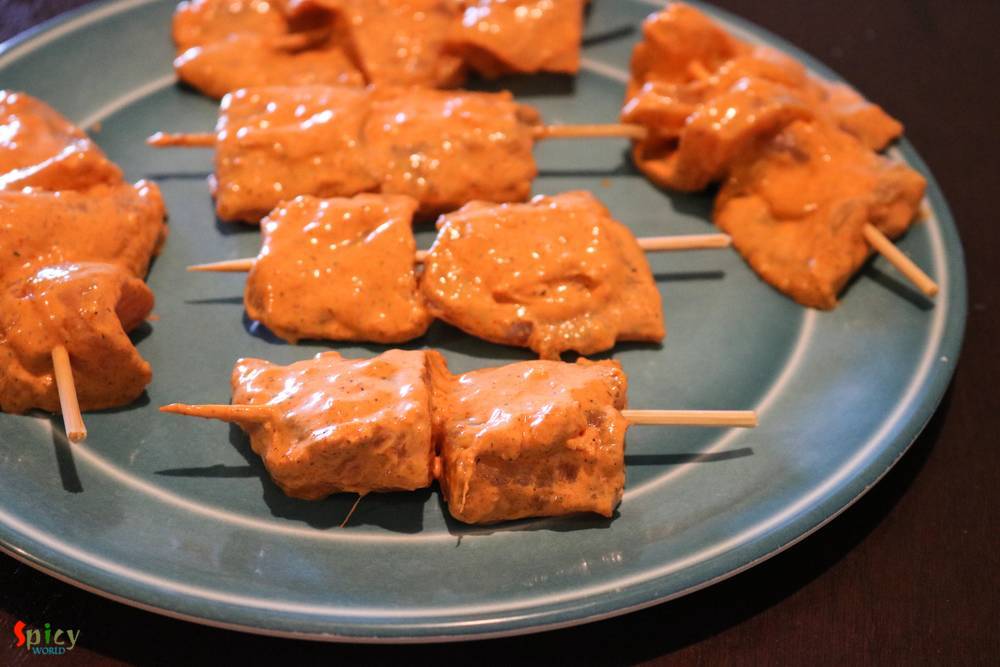 Heat the oil in a flat pan.
Place those skewers on hot oil for 3 minutes each side. Make sure that the oil is very hot.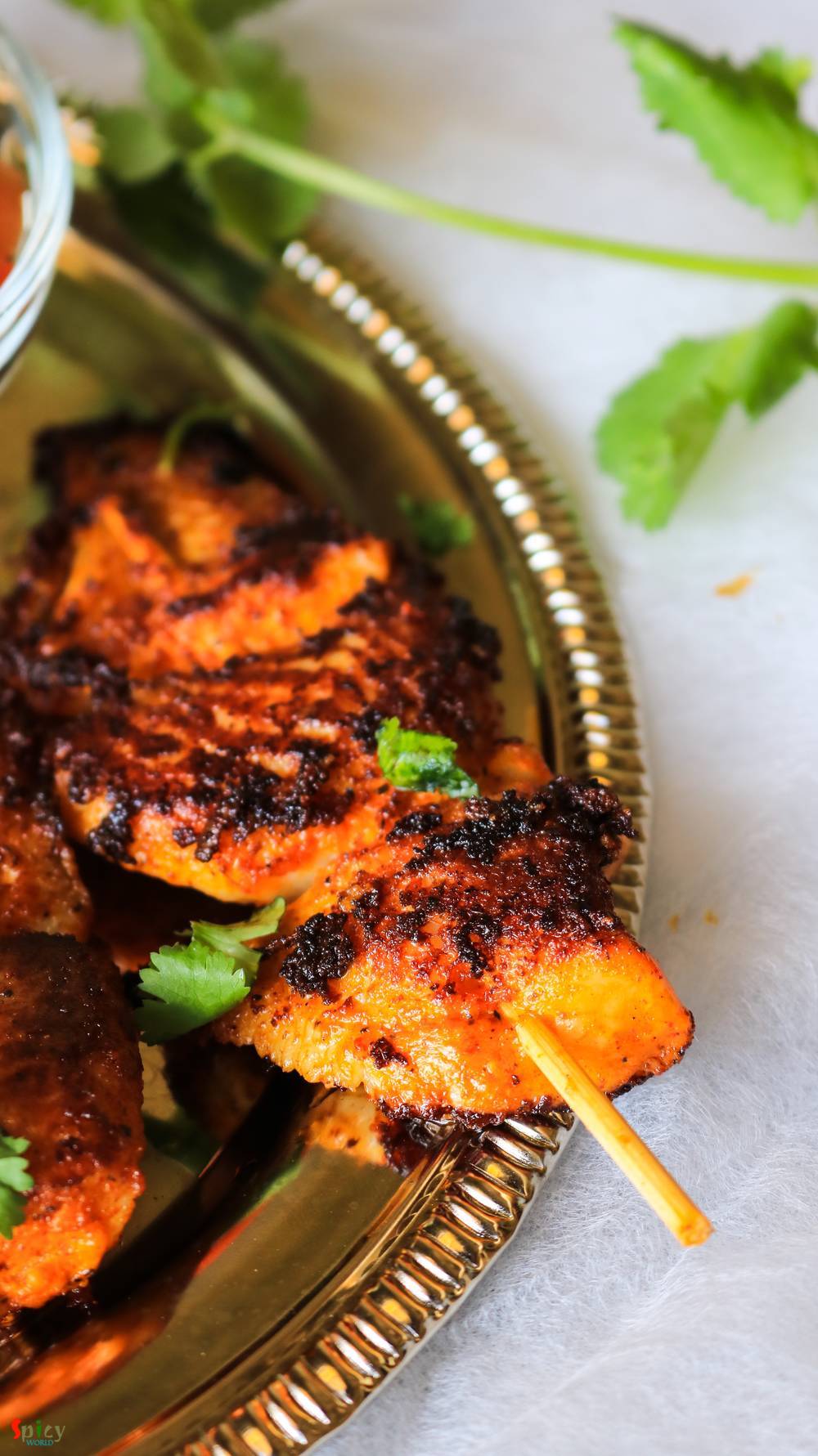 Your tandoori fish tikkas are ready ...
Serve them hot with some salads ...

All Images and Recipes are copyrighted to Spicy World.
For more recipes visit us at http://spicyworld.in