Put the flour, cornflour, baking powder, some salt and 1 and half Teaspoon of black pepper powder in a mixing bowl.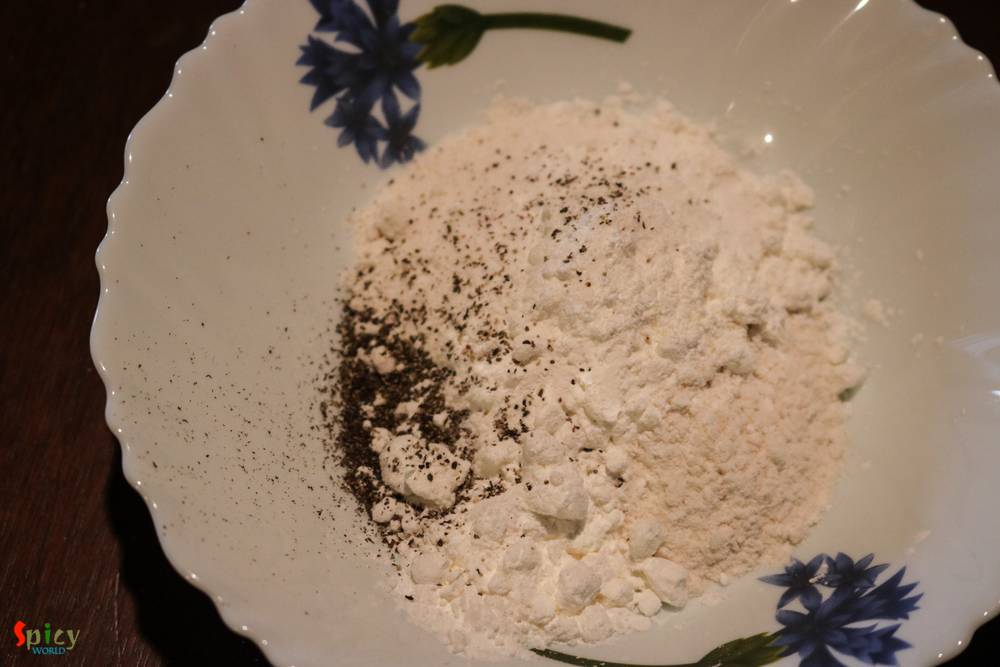 Then gradually add chilled water and star mixing the flour. Make a semi thin batter.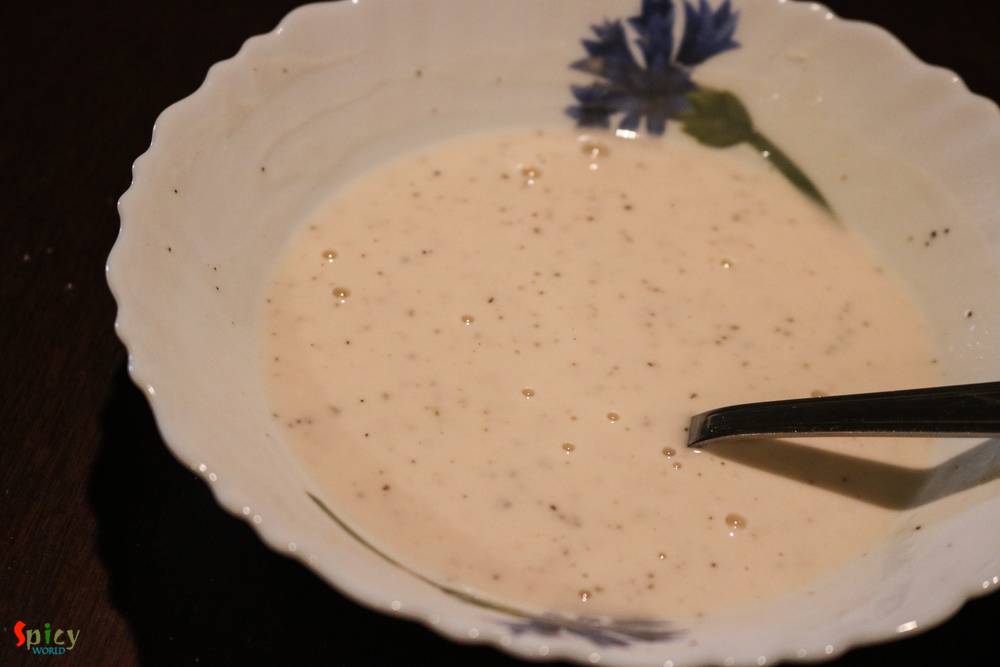 Season the chicken pieces with some salt and the remaining pepper powder.
Then dip the chicken pieces one by one into the batter and fry them in hot oil for 4 - 5 minutes.
Do not overcrowd the pan. Fry them in batches.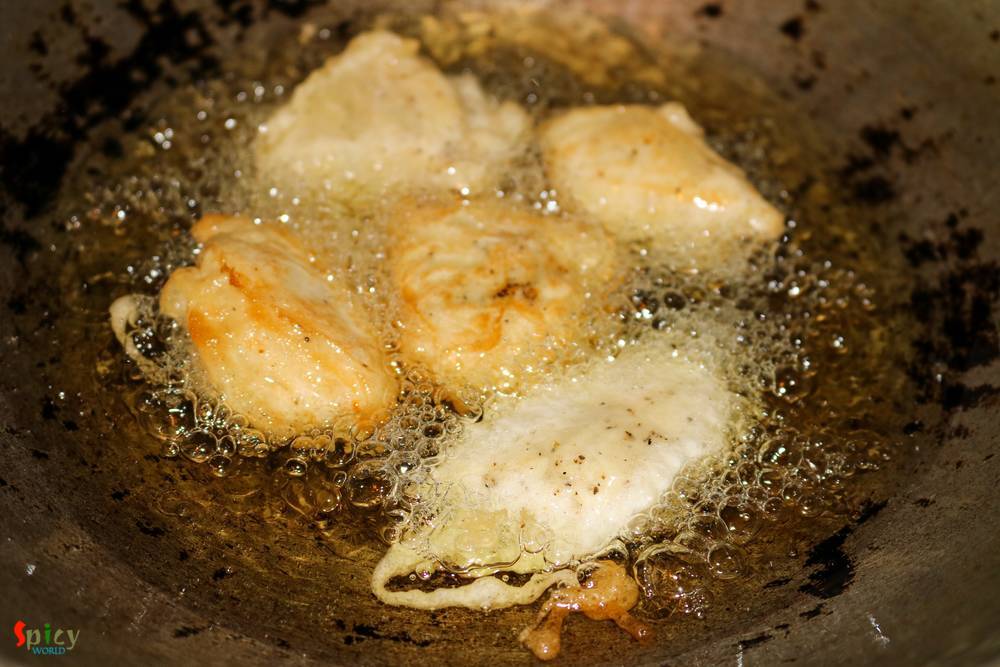 After frying keep them on a tissue paper.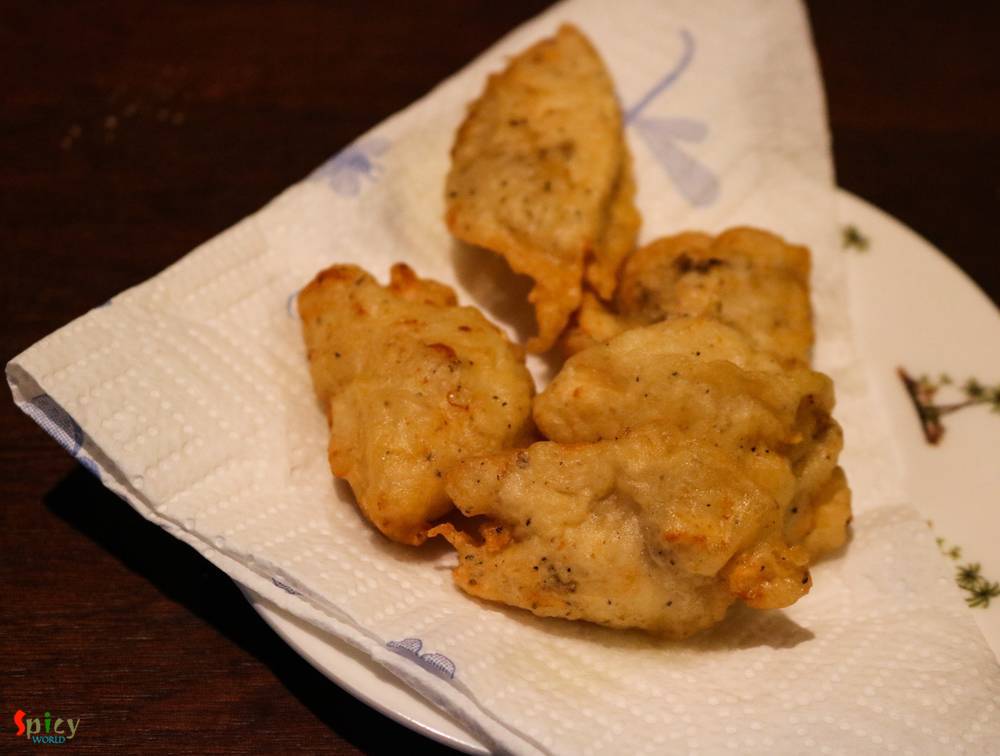 Now heat 2 Teaspoons of oil in another pan / wok.
Saute the chopped garlic, green chilies and chilli flakes for few seconds.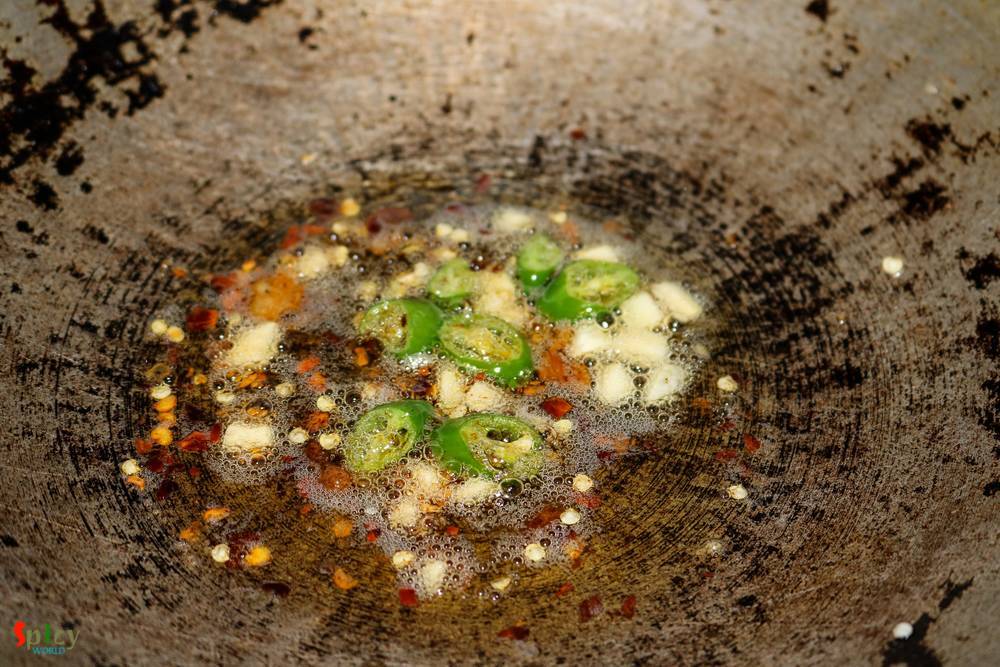 Than add the chopped green onions. Mix for few minutes on high flame.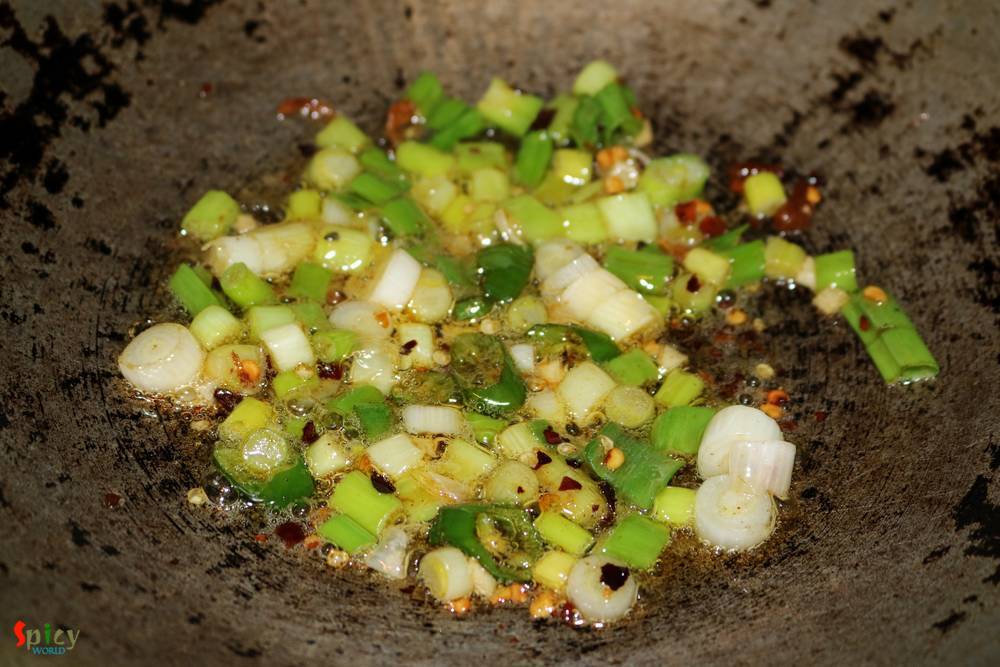 Now add the soy sauce, chilli sauce, honey and pinch of salt. Mix very well for 2 minutes.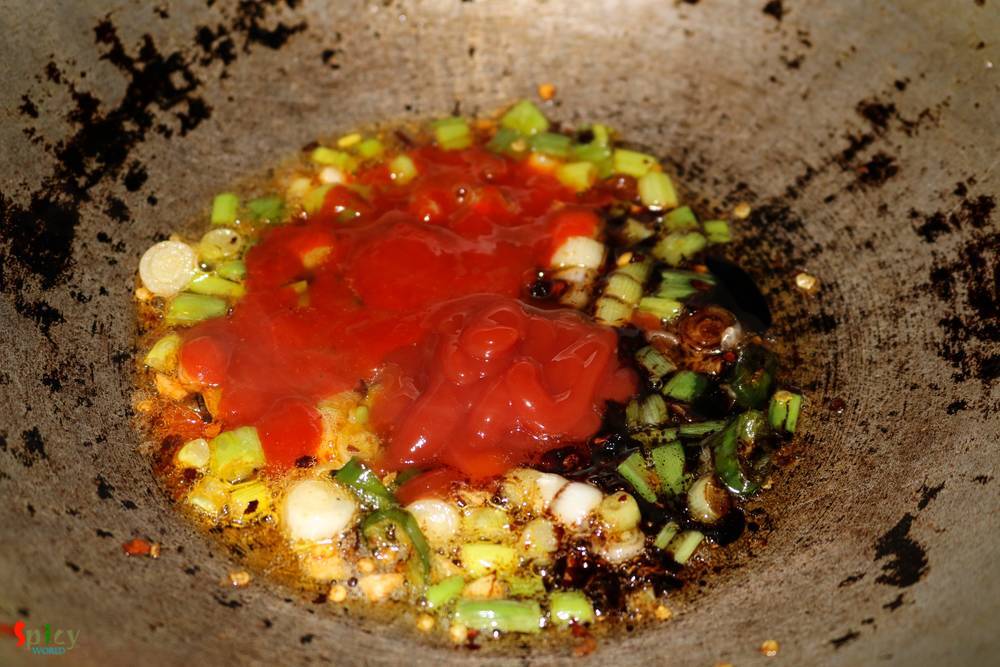 Add the fried chicken pieces into the sauce. Toss them well for 2 minutes and then turn off the heat.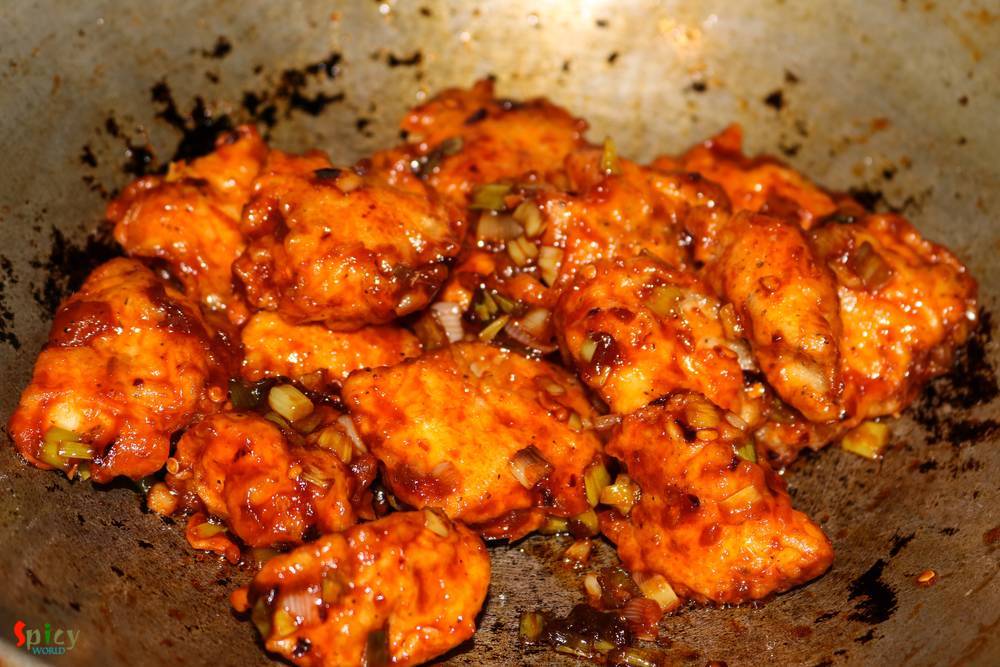 Sprinkle some more scallions over them and serve.