Heat the oil in a pan.
Fry the chana / paneer cubes in hot oil for 2 minutes.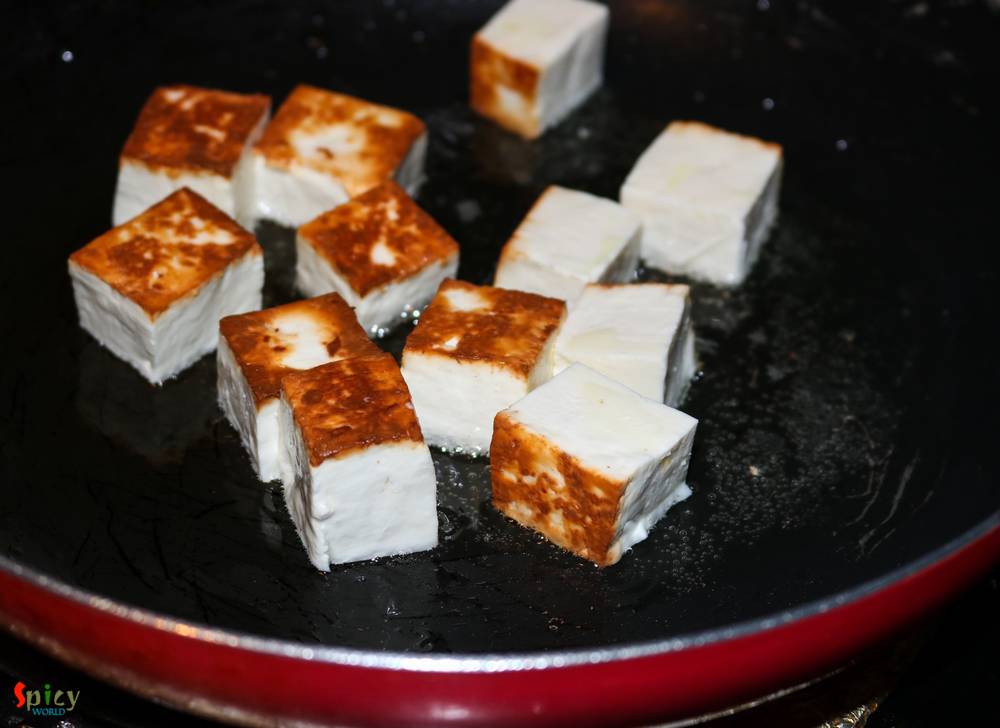 Now remove those cubes from oil and immediately soak them in some warm water. In this way the cubes will remain soft.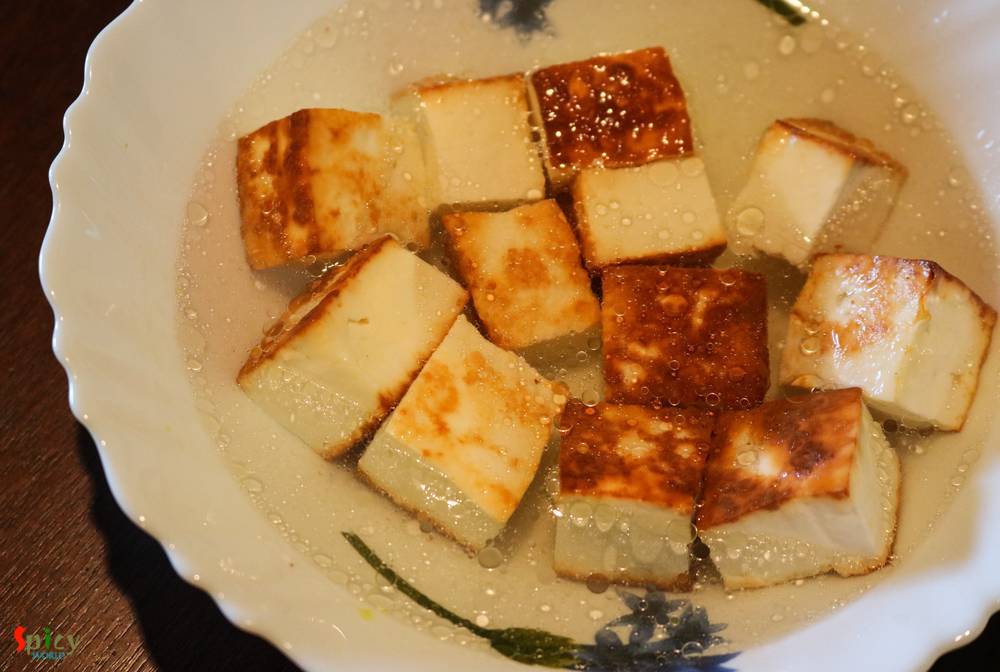 Now fry the potatoes in that oil with pinch of salt and turmeric powder for 4 minutes. Then remove them from oil.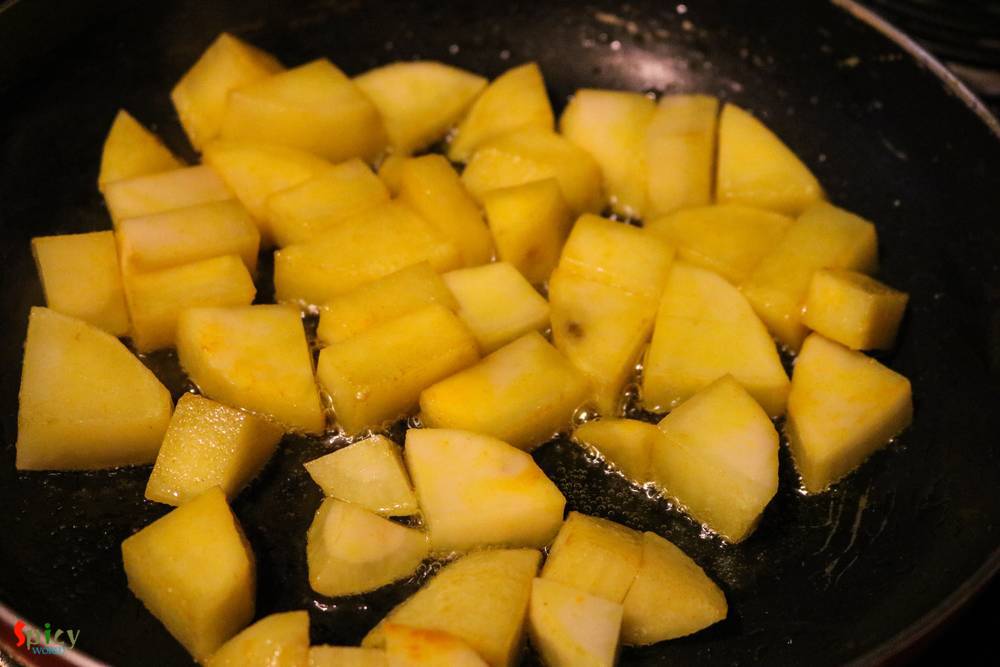 Add all of the spice powder, ginger paste, pinch of salt and sugar in a bowl. Now add 3 Tablespoons of water in that and mix it. Keep aside.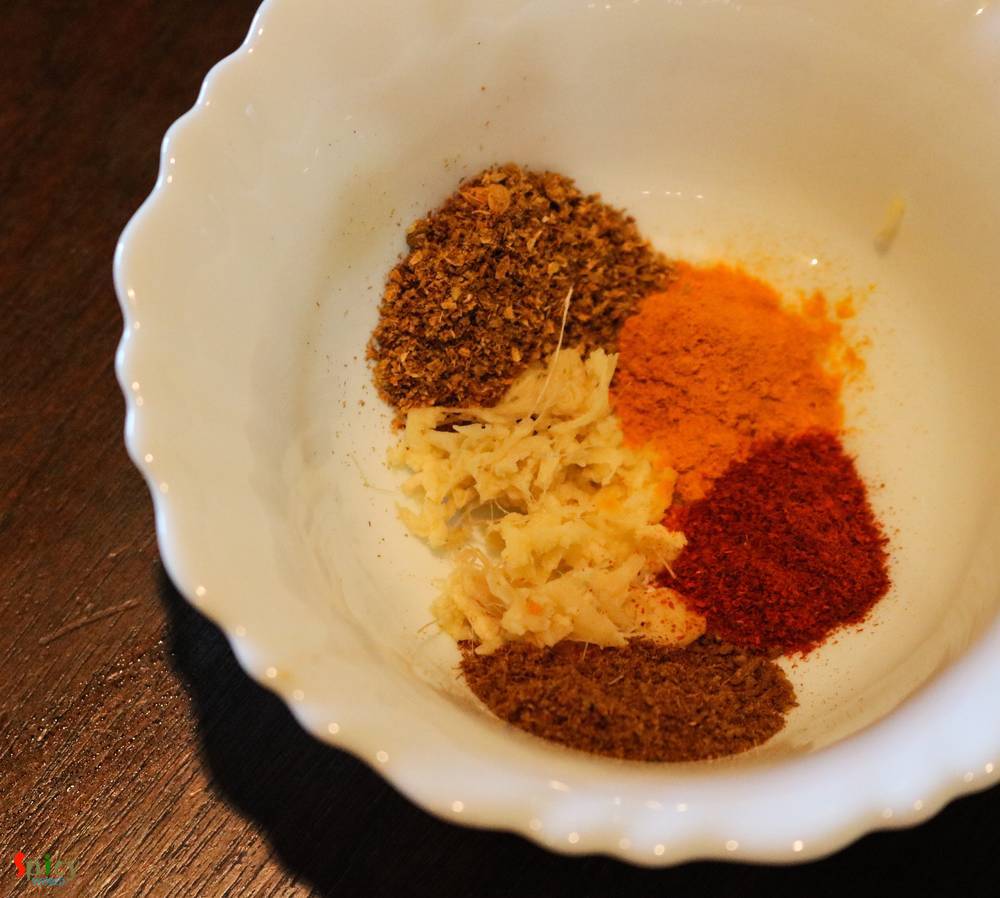 Heat the remaining oil, add hing and saute the whole spices for few seconds.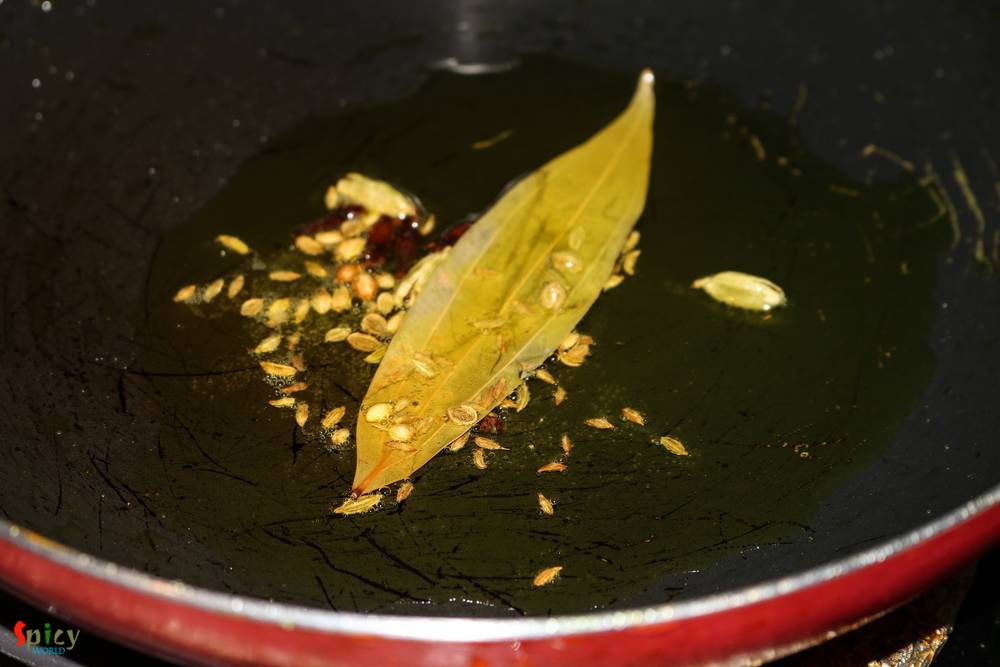 Add that prepared spice paste and mix well for 3 minutes on medium flame.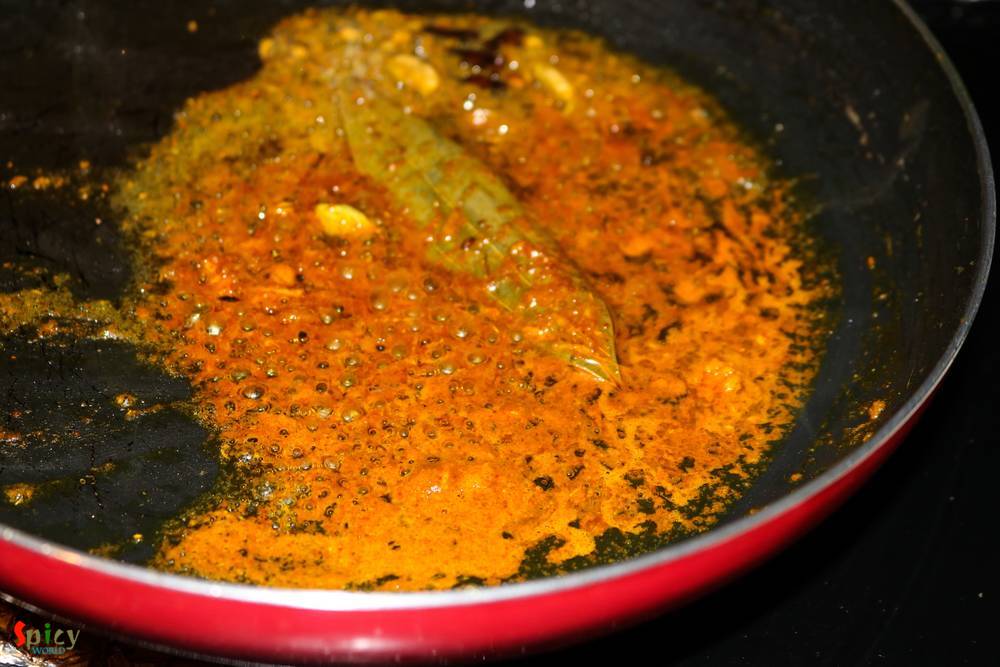 When the oil starts separating, add the chopped tomatoes. Cook until they become mushy.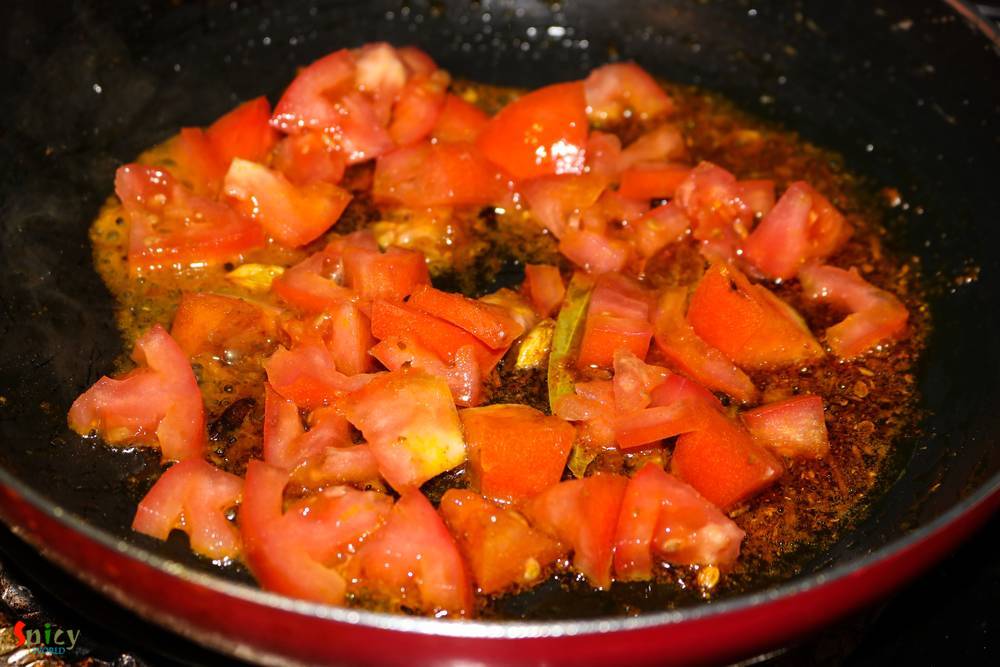 Add the fried potatoes and green chilies. Mix well for few minutes.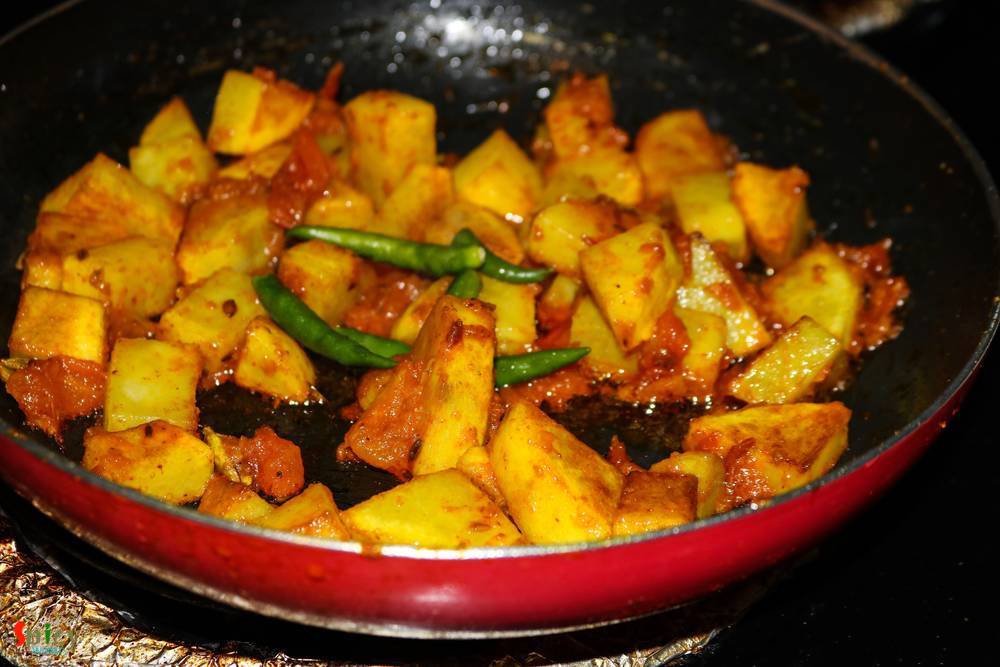 Now add the milk, paneer and paneer soaked water, some salt and sugar. Cook until the potatoes become soft.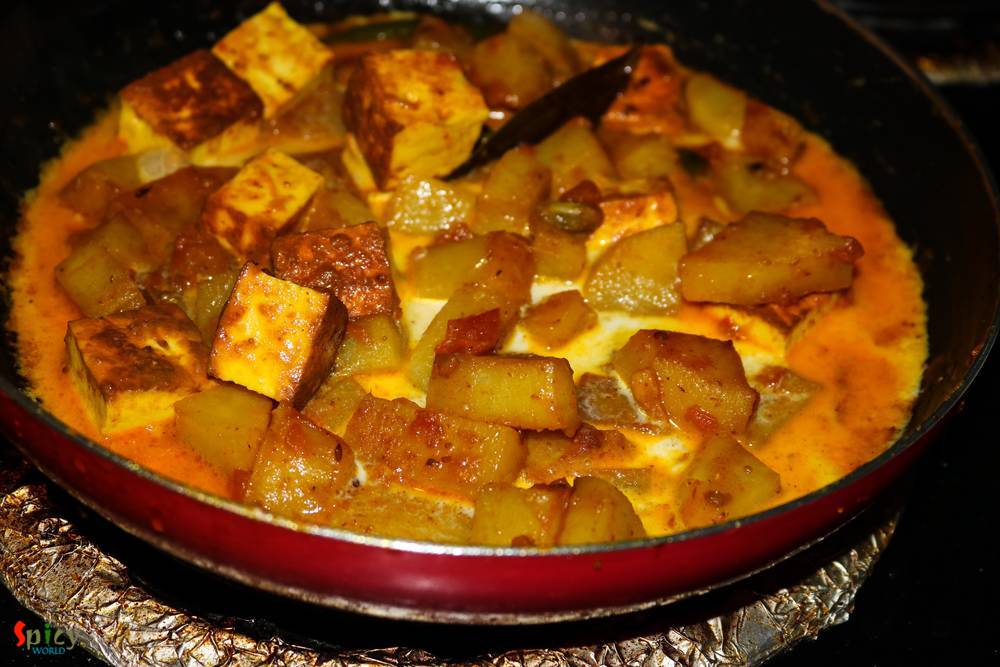 Lastly add the ghee and garam masala powder. Mix and turn off the heat.