Dry roast the whole spices in a pan for 4 - 5 minutes.
Let them cool down a bit.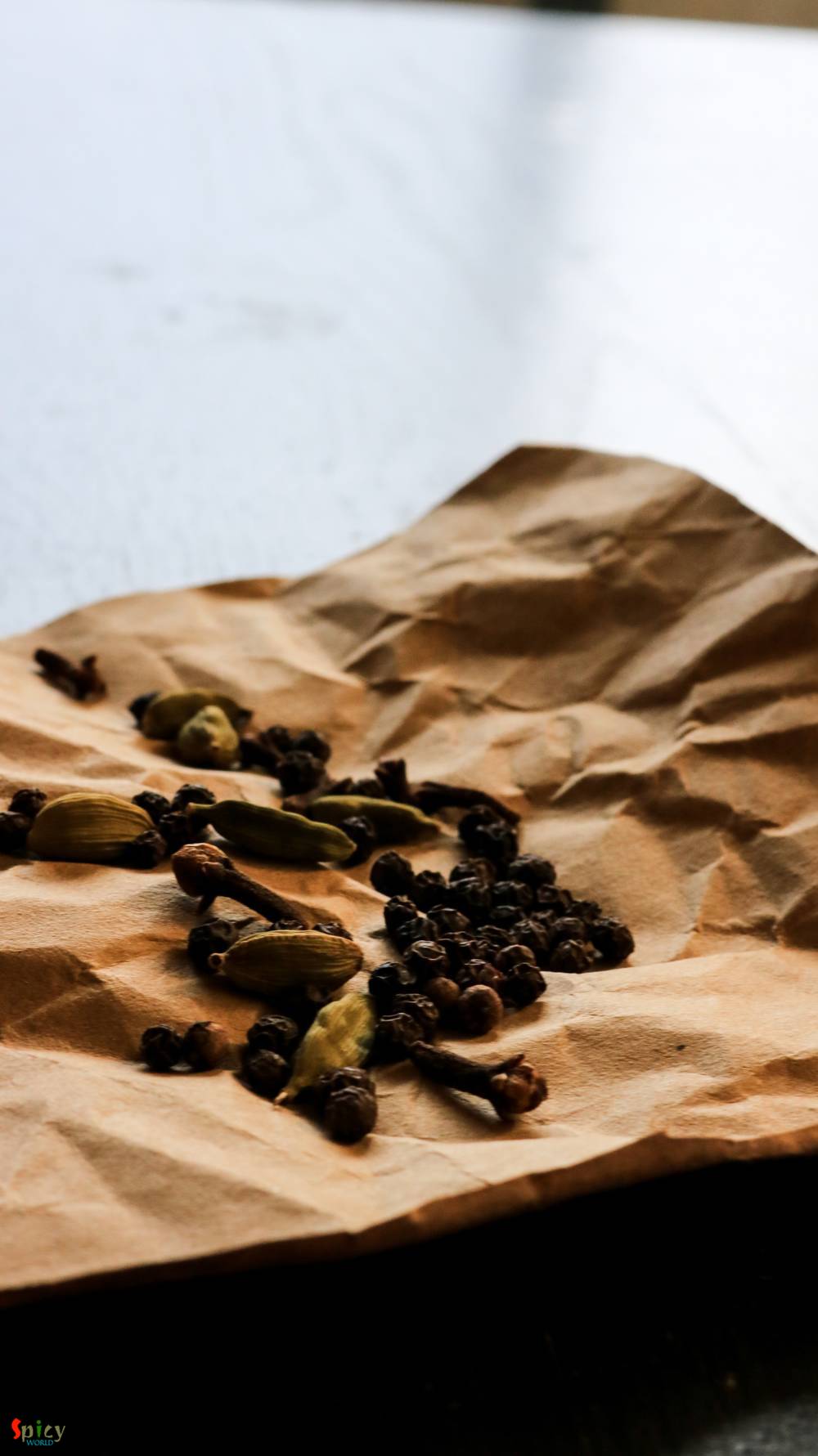 Then put the roasted spices in a grinder and make semi coarse powder out of them.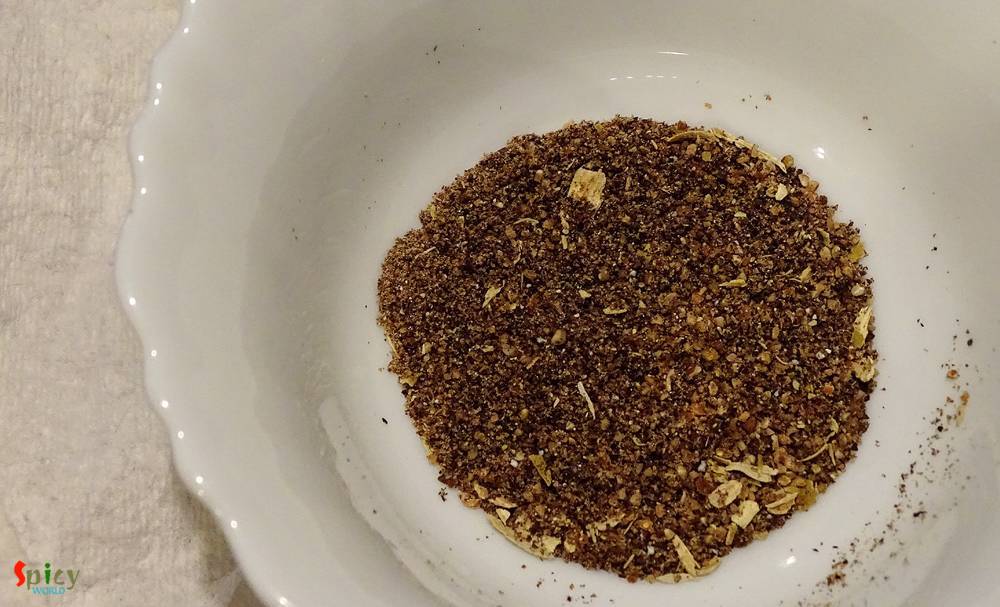 Heat oil in a pan.
Add chopped onion with some salt, fry it till golden in color.
Then add ginger and garlic paste. Mix well for 2 - 3 minutes.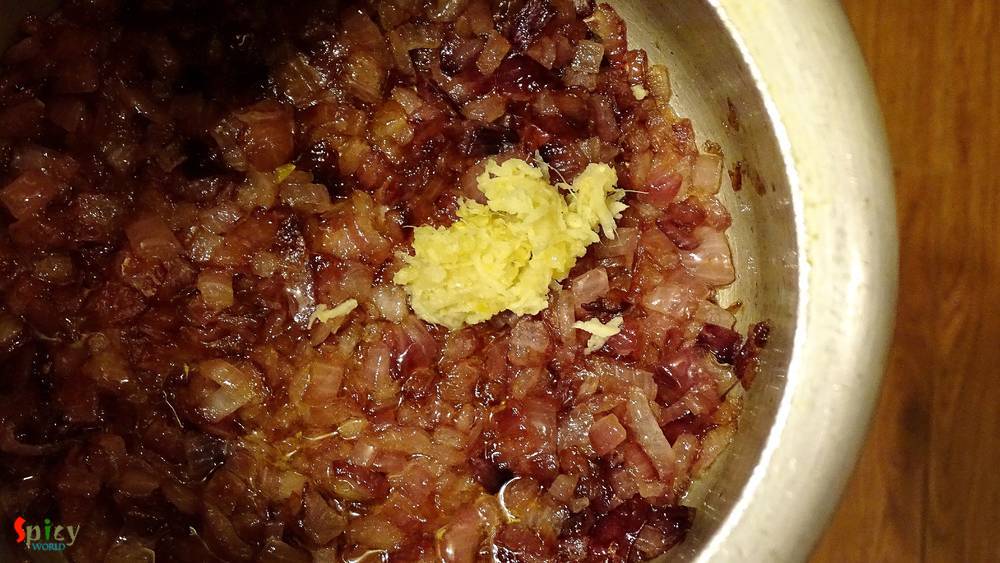 Beat the hung curd with a Teaspoon of sugar.
Bring the heat to low and add beaten curd. Mix well for 4 - 5 minutes.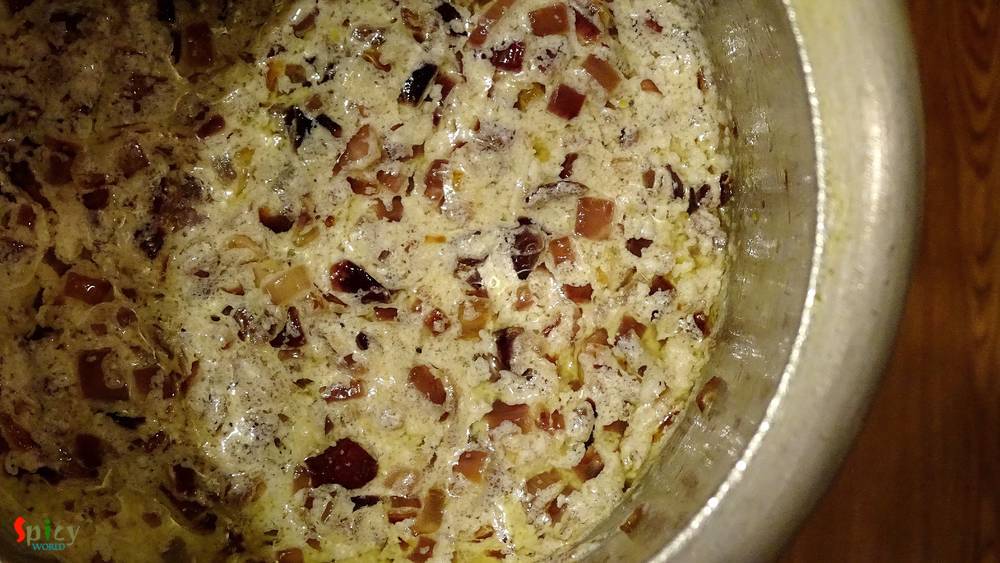 Bring the heat again medium.
Now add half of the dry roasted powder to the masala. Mix well.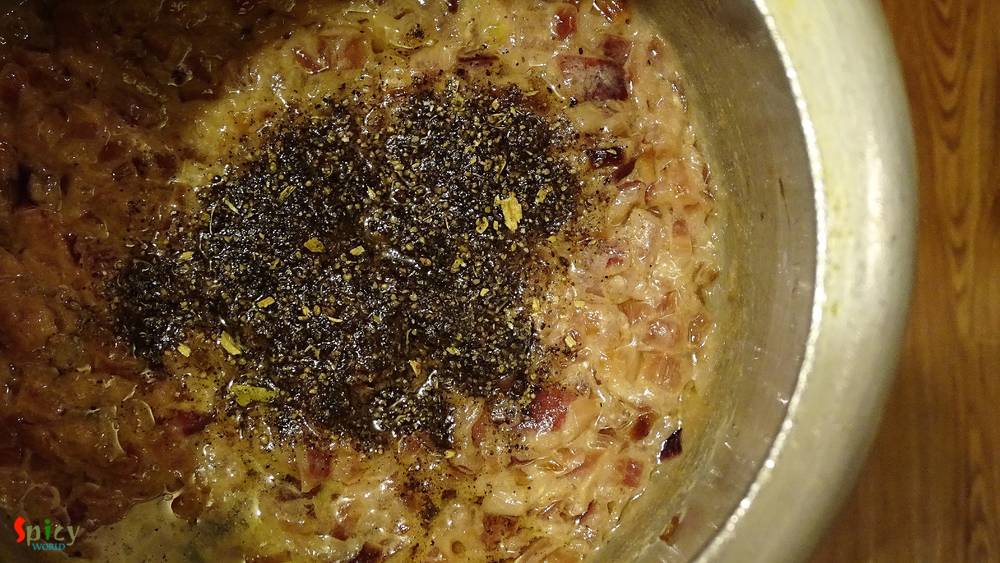 Then add washed mutton pieces and salt. Mix well for 20 minutes.
Then add some warm water and cook till the meat becomes tendor.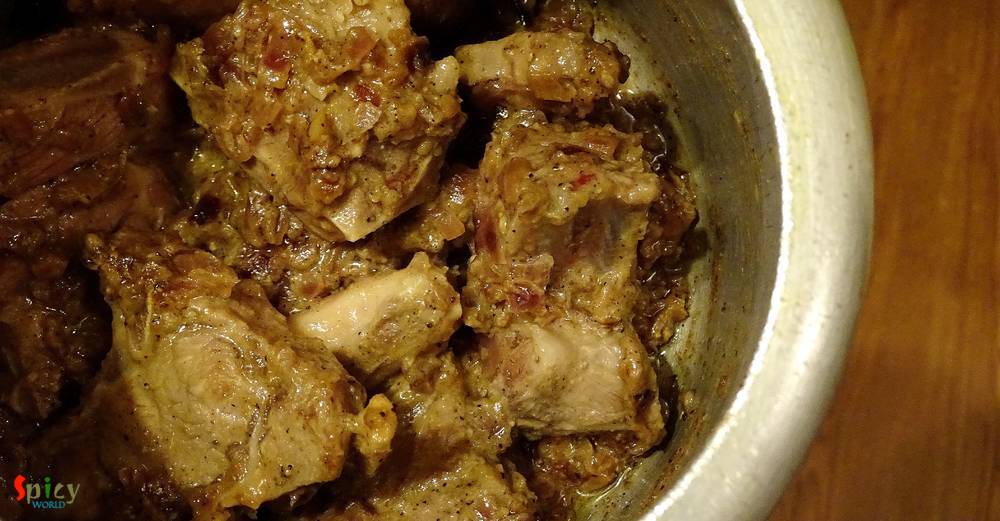 Lastly add some sliced green chilies and the remaining dry roasted powder. Simmer for 4 - 5 minutes.
Turn off the heat, let it rest for 2 - 3 minutes, then serve.