Marinate the chicken strips atleast an hour with a Teaspoon of soy sauce, vinegar, pepper powder, pinch of salt, ginger garlic paste, some plain drinking water and a pinch of sugar.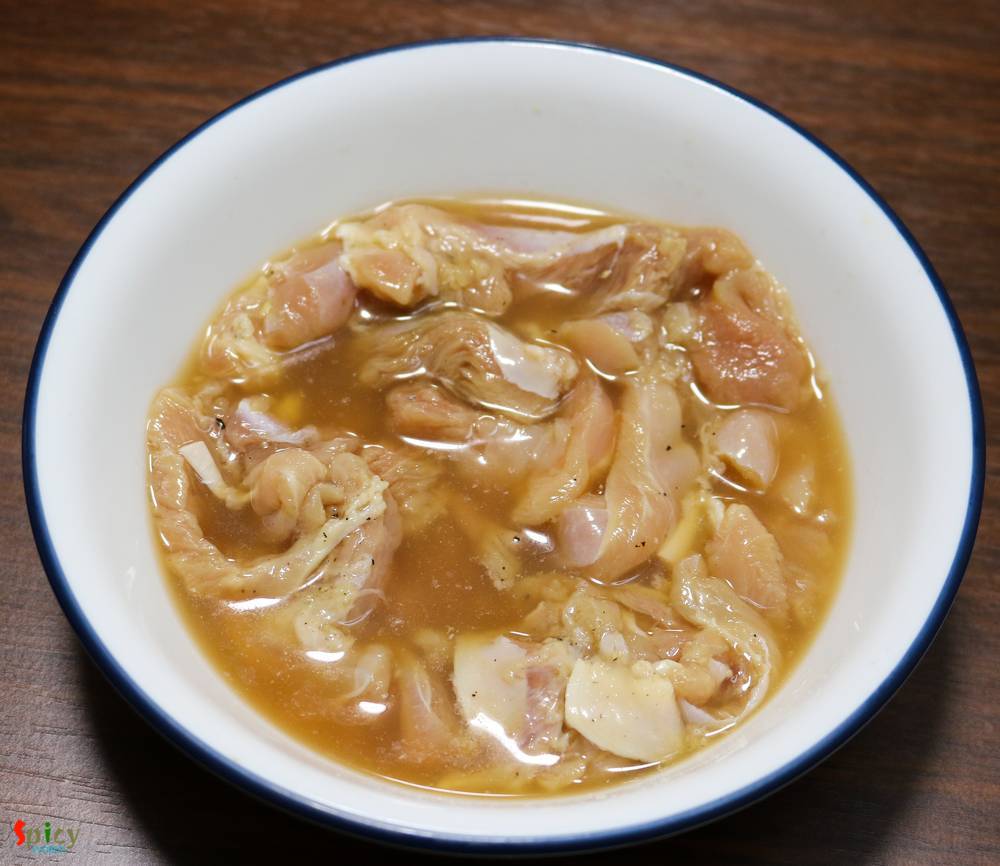 Heat the white oil in a wok or flat pan.
Fry the chicken strips with half of the marination for exactly 3 minute on high flame. Then remove them from the pan.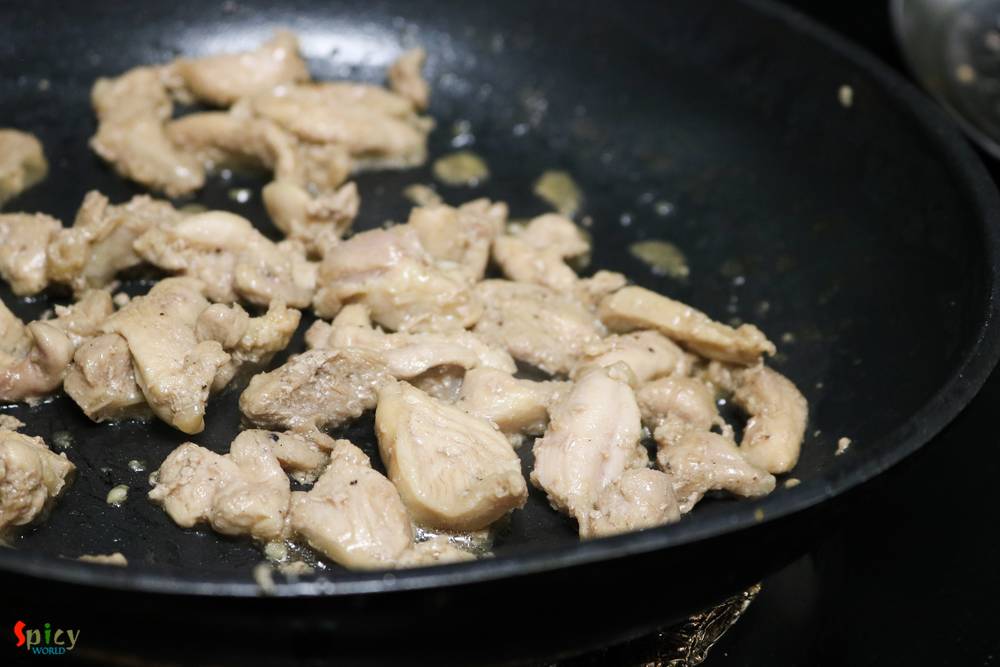 Heat the remaining oil.
Saute chopped garlic for 30 seconds.
Add the white part of green onion and the vegetables. I have used onion, green bellpepper, carrot, green beans and mushrooms.
I have added mushrooms few minutes later.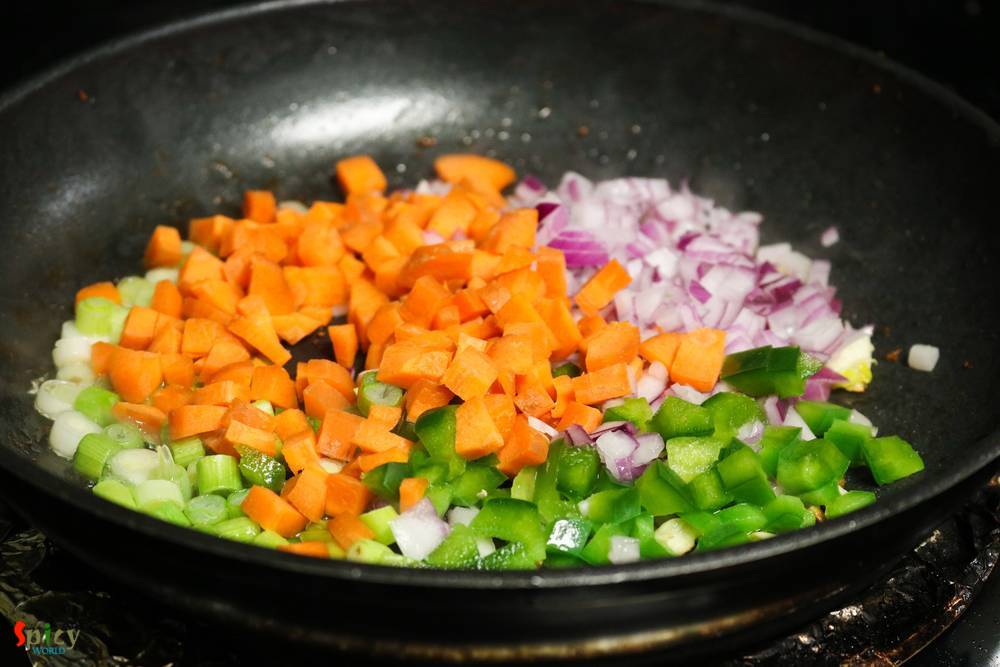 After frying them for 3 - 4 minutes add the mushrooms and a big pinch of salt. Fry for another 2 minutes.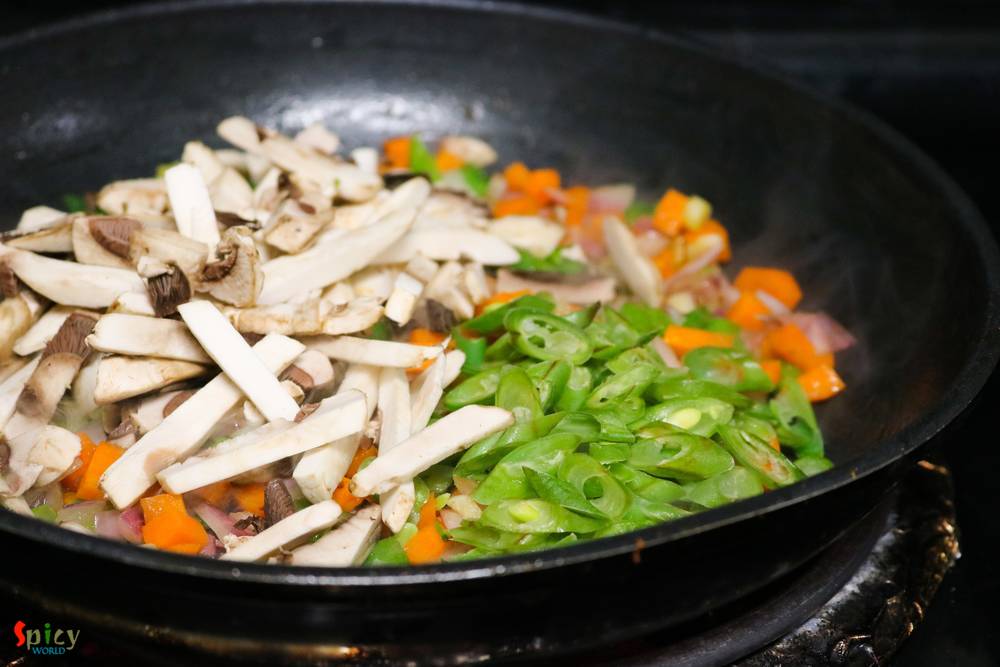 Now add the cooked chicken strips and give everything a good mix for 2 minutes.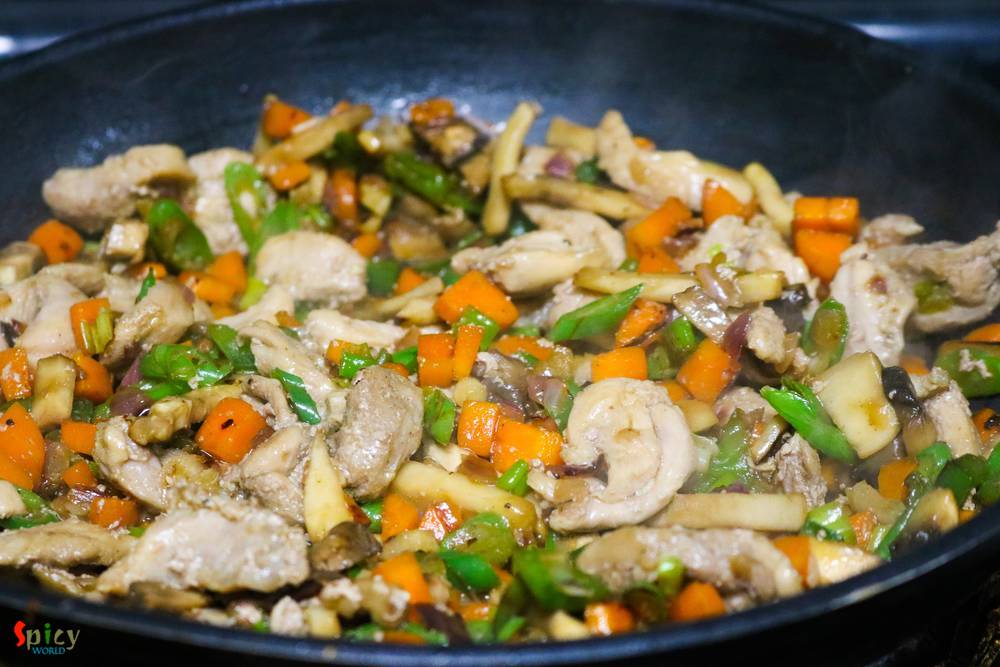 Add the cold rice, pepper powder, soy sauce and some more salt. Stir fry them on medium flame for 3 minutes.
Always boil the rice in salted water, that way the seasoning of the fried rice will be perfect.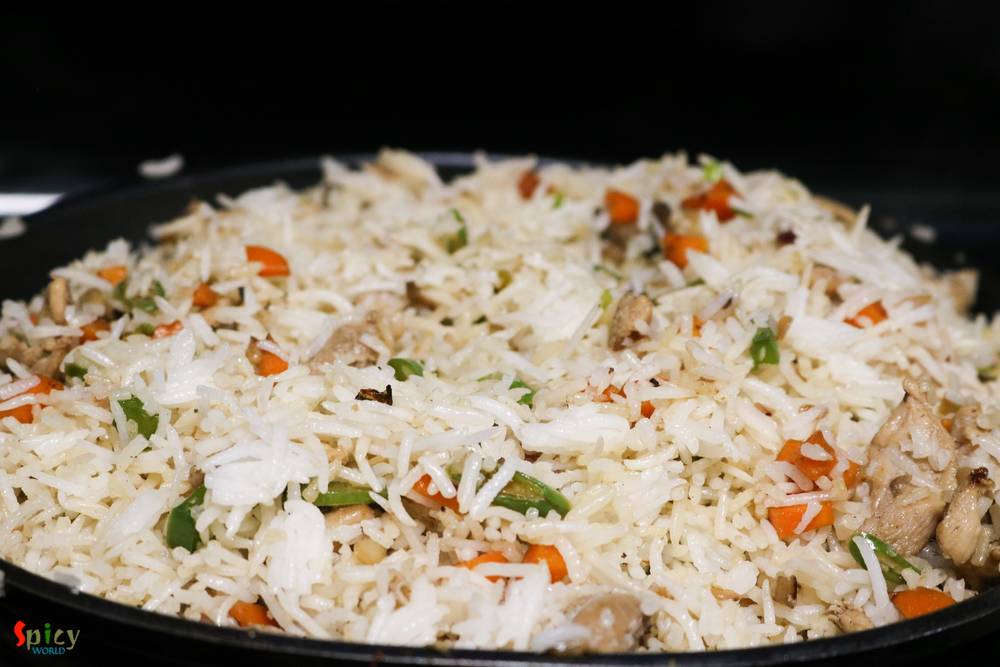 Turn off the heat. Lastly add the sesame oil and green part of the green onion. Mix well and serve immediately.