Wash and soak the rice in 1/4th cup of cold water for 30 minutes. Do not drain the water because my mom always tells me that the water soaks the flvour of the rice. That's why soak the rice in very little water.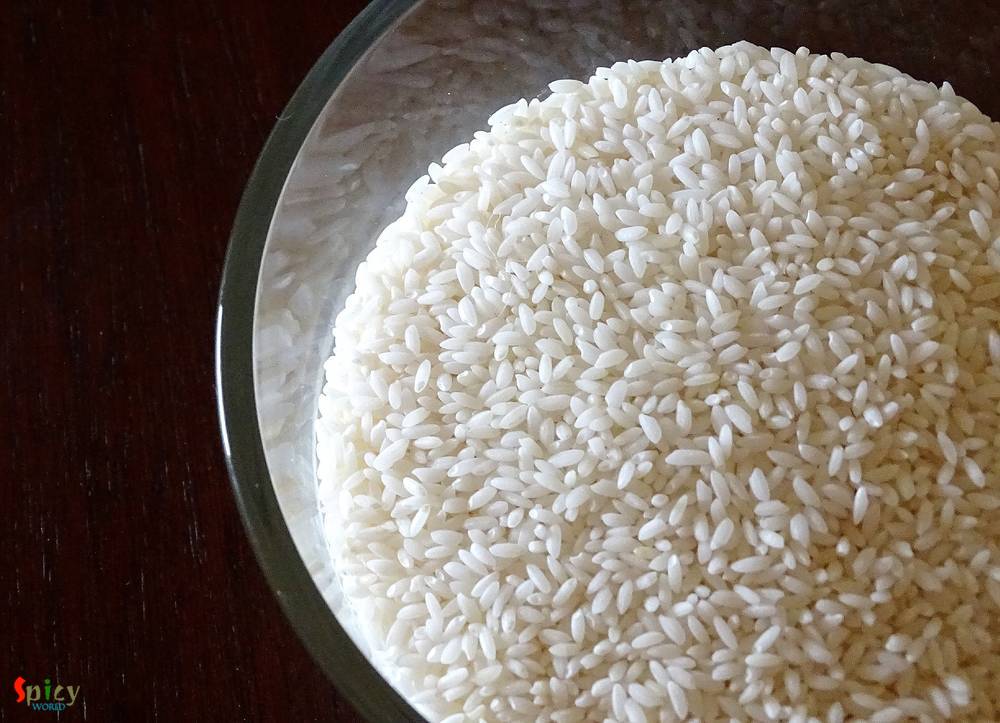 Take a pan. Heat oil.
Now add green cardemom cloves, bay leaf, cinnamon stick, cashews and raisins. Saute it for a minute.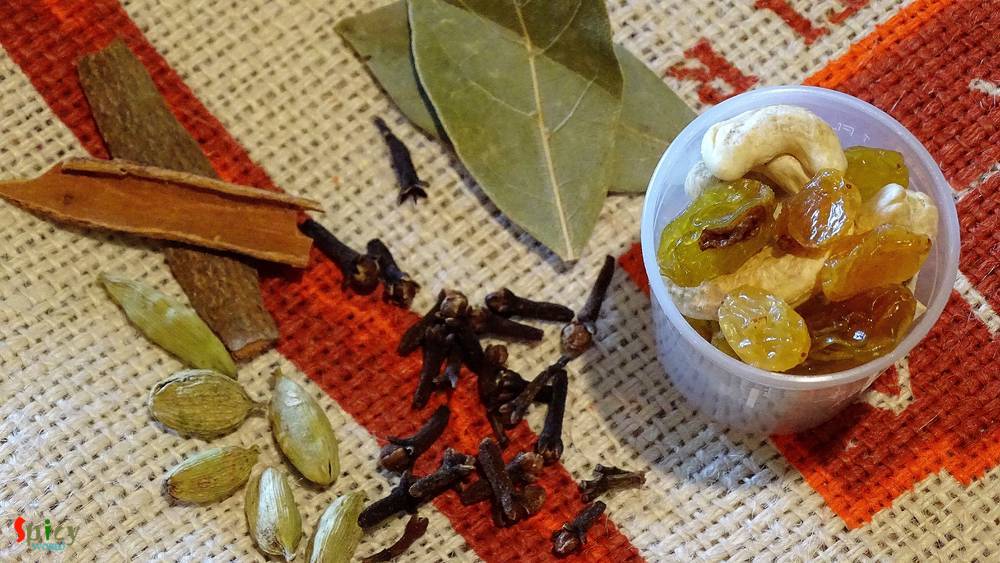 Then add the soaked rice along with the water. Mix it for 4 minutes.
Now add yellow food color, 3 Teaspoons of salt and 2-3 Teaspoons of sugar. Mix it very well.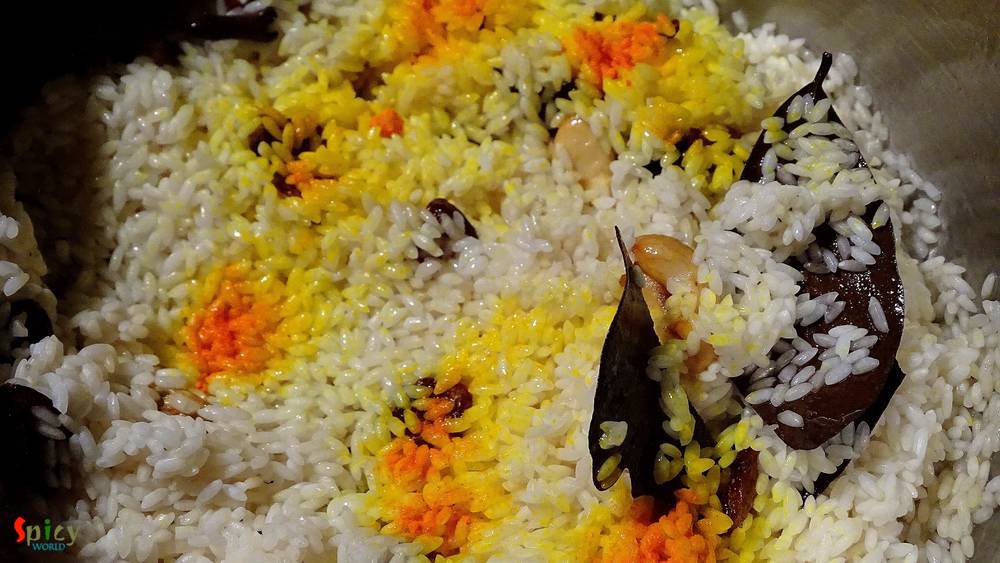 Add the green peas. Again mix it.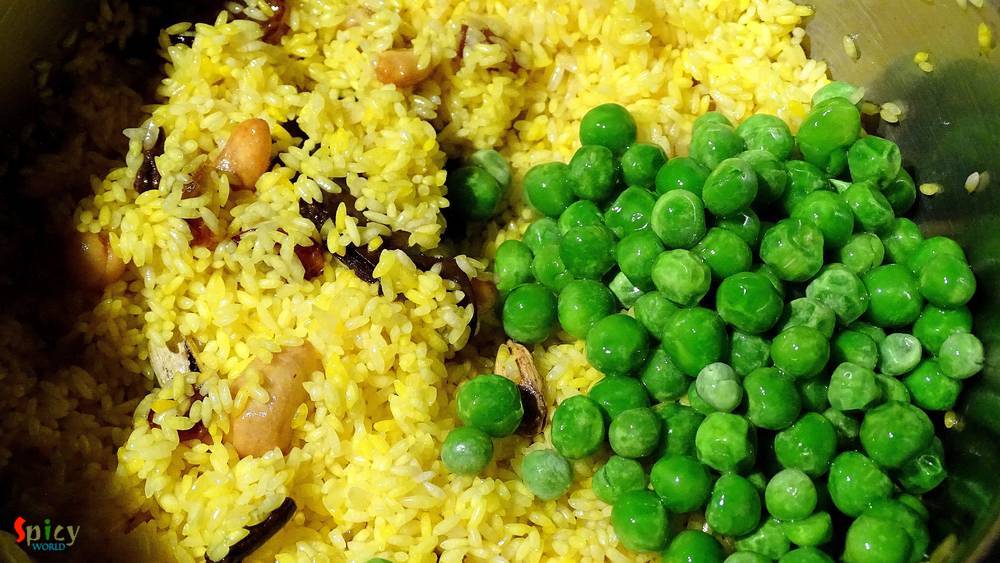 Now add 2 Teaspoons of ghee. Mix it once.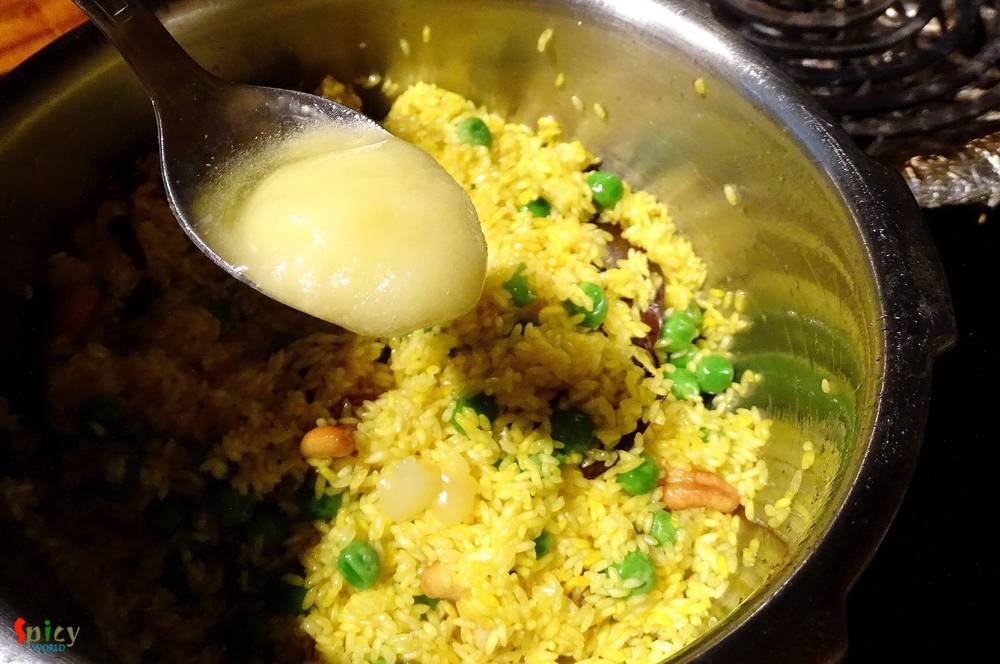 Immediately add 2 cups of water. The water should taste enough salty.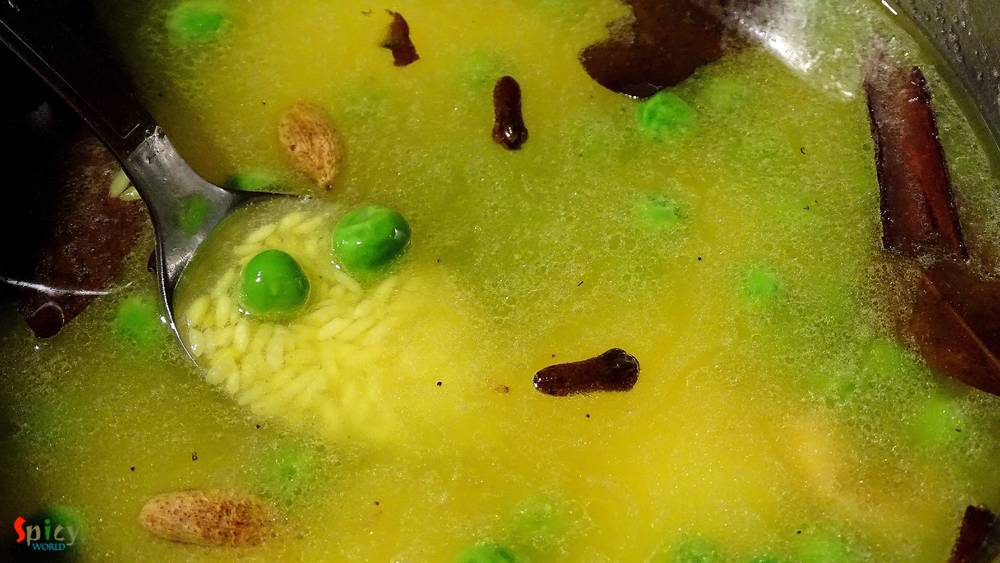 Cover the pan and let it boil in high flame for 2-3 minutes.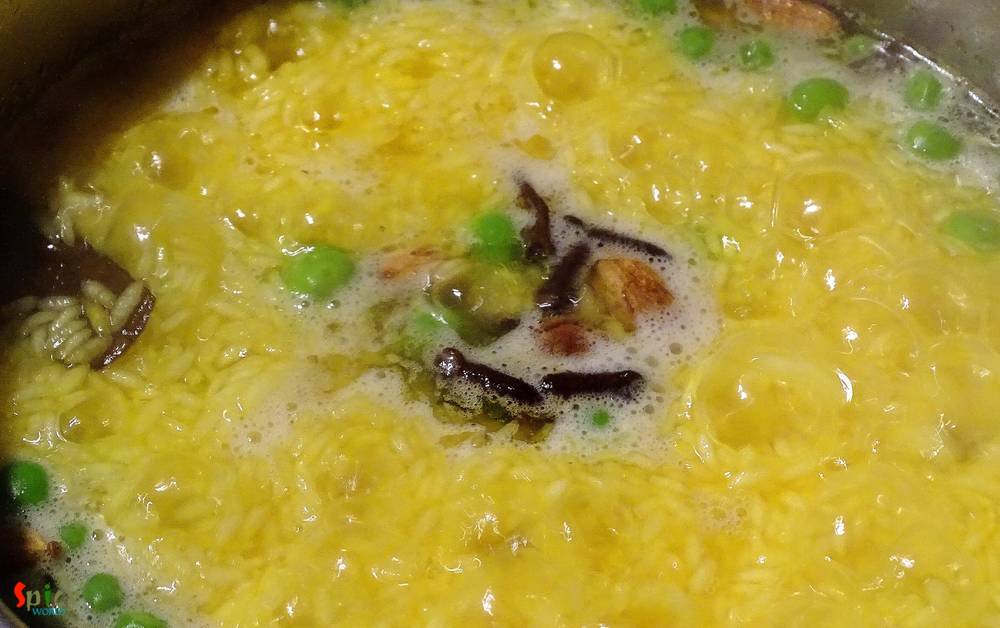 Then bring the flame to low and cook it for another 20 minutes.
First you can find the rice a bit sticky. Don't panik!!
Switch off the heat and let it rest for another 20-25 minutes with the lid on.