First dry roast the whole spices in a pan for 2 - 3 minutes.
Then make powder out of them. This powder is called 'bhaja masala'.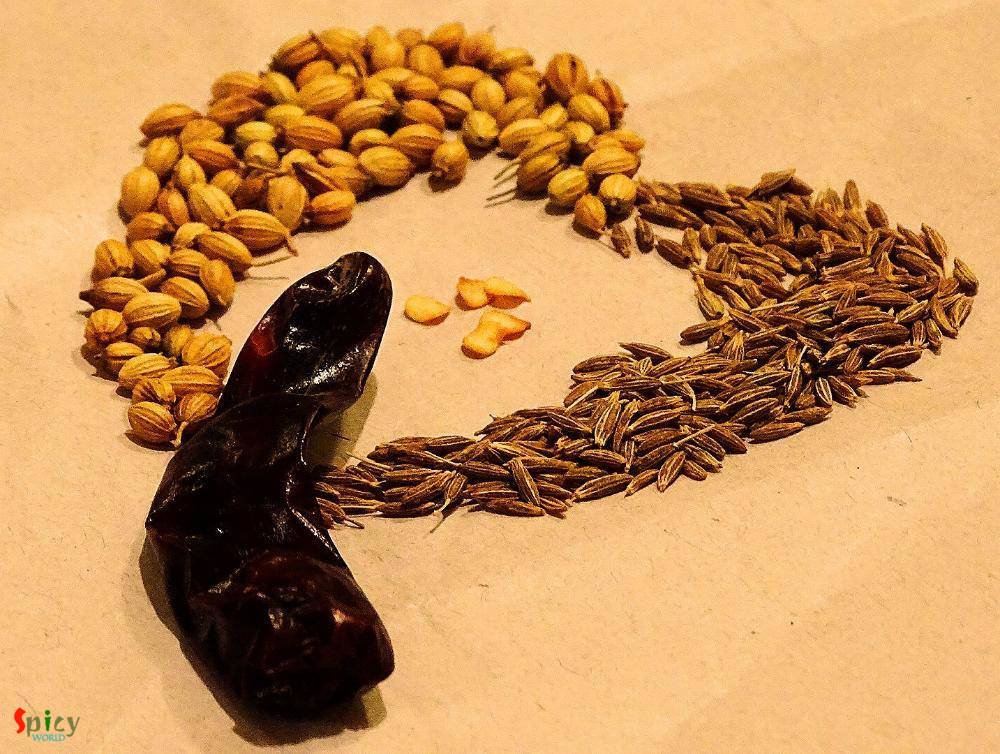 Now start grating boiled beetroots, potato and carrots.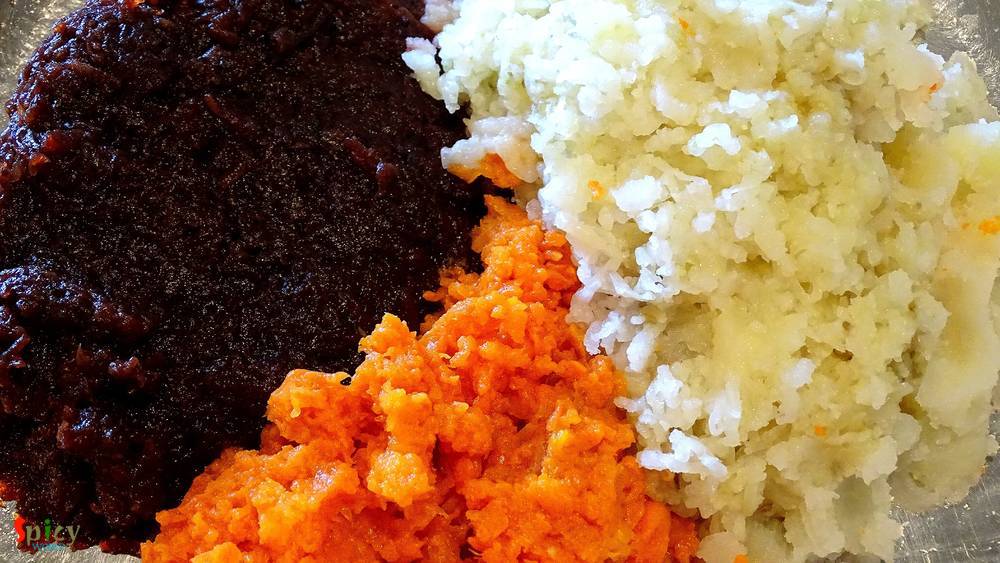 After that heat 1 Tablespoon of oil in a pan.
Fry the nuts and raisins for a minute.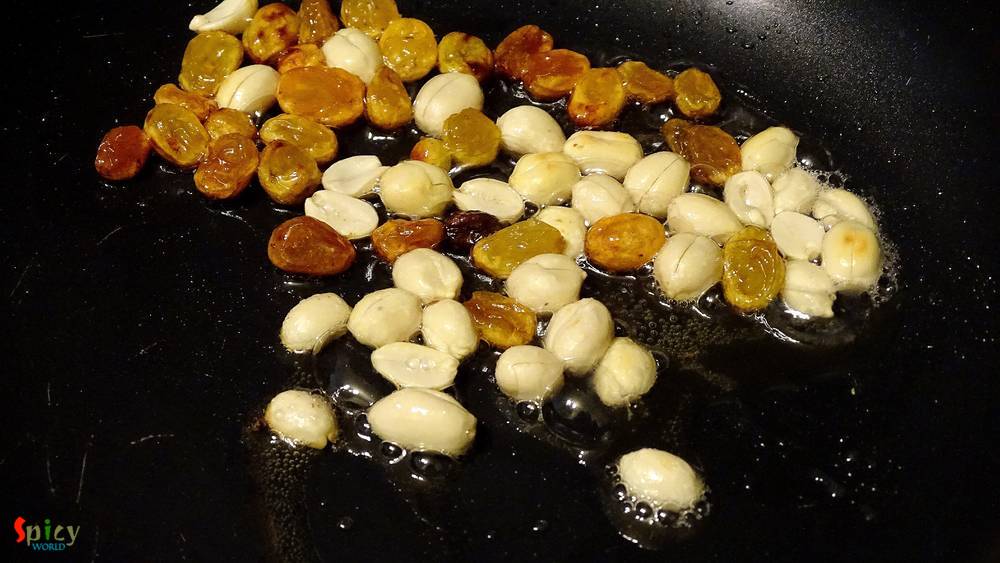 Then add chopped ginger and green chilies. Saute them for 40 seconds.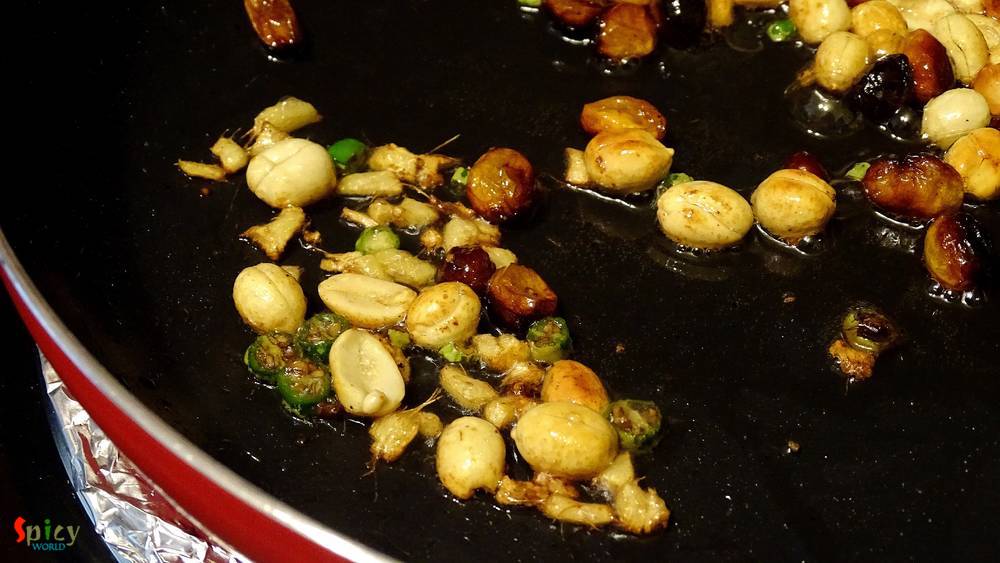 Add the grated and boiled vegetables. Mix well for 5 minutes.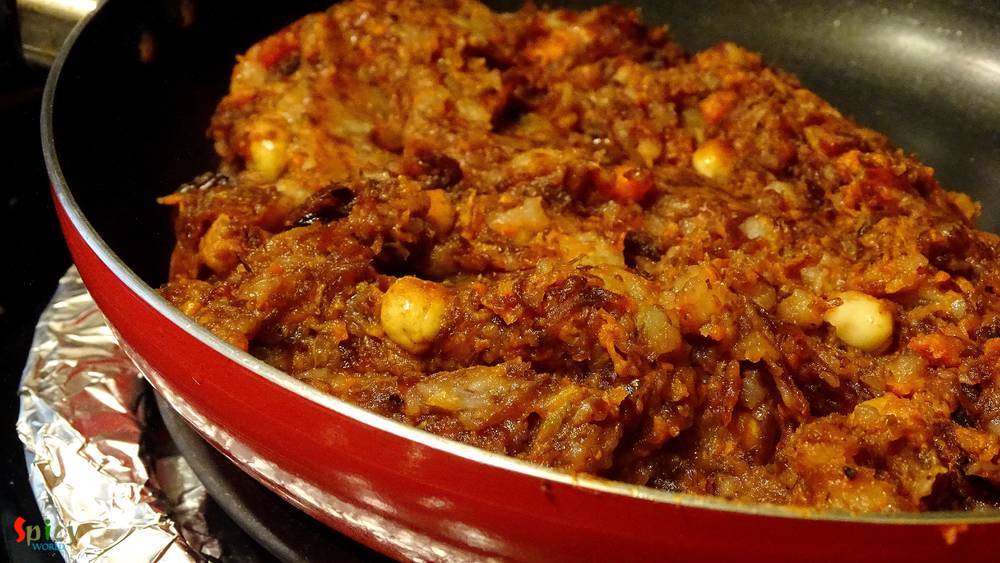 Then add salt, some sugar and 1 Tablespoon of that roasted powder / bhaja masala.
Mix well for another 3-4 minutes and turn off the heat.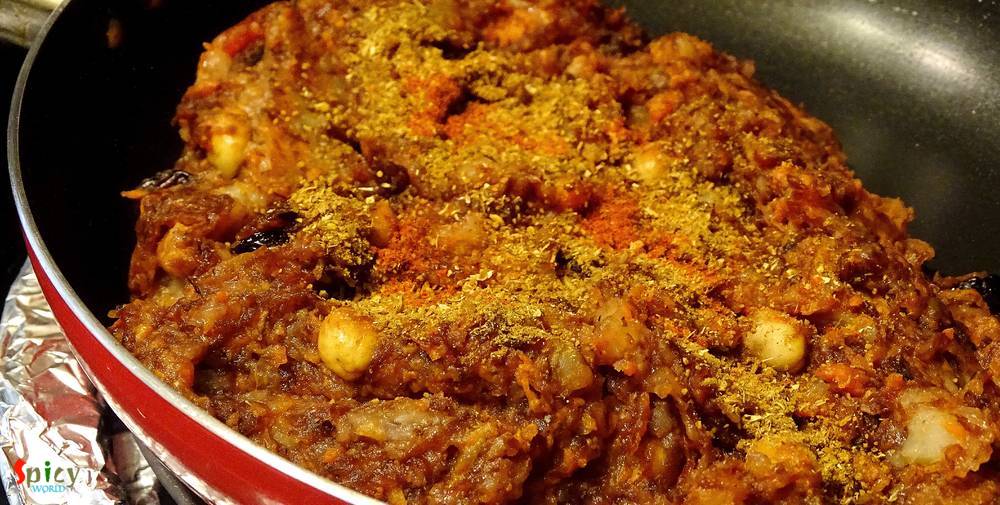 Let the mixture cool down completely.
Then make oval shaped balls out of it.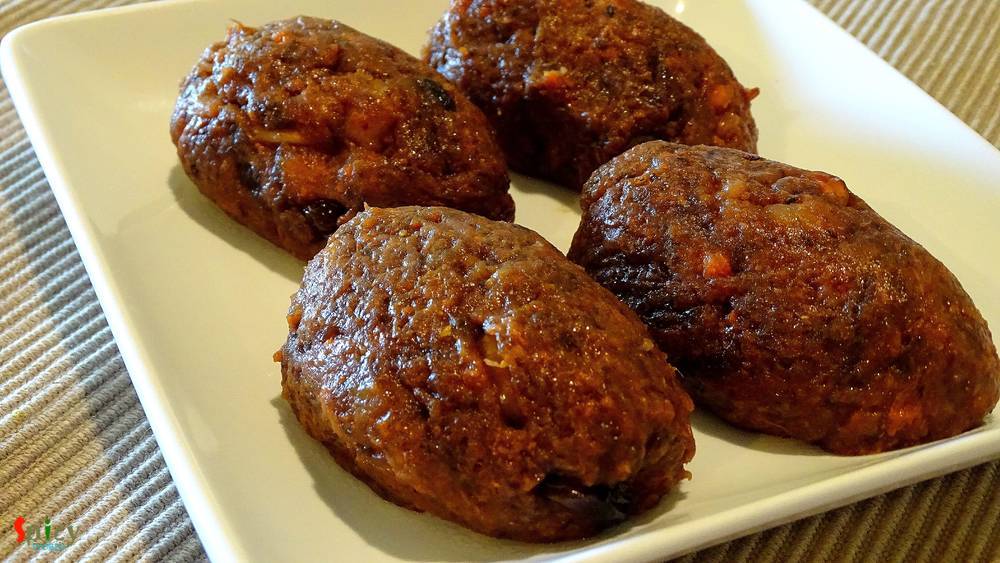 Mix 3 - 4 Tablespoons of water with flour. Make a semi thick batter.
Dip the cutlets into the batter.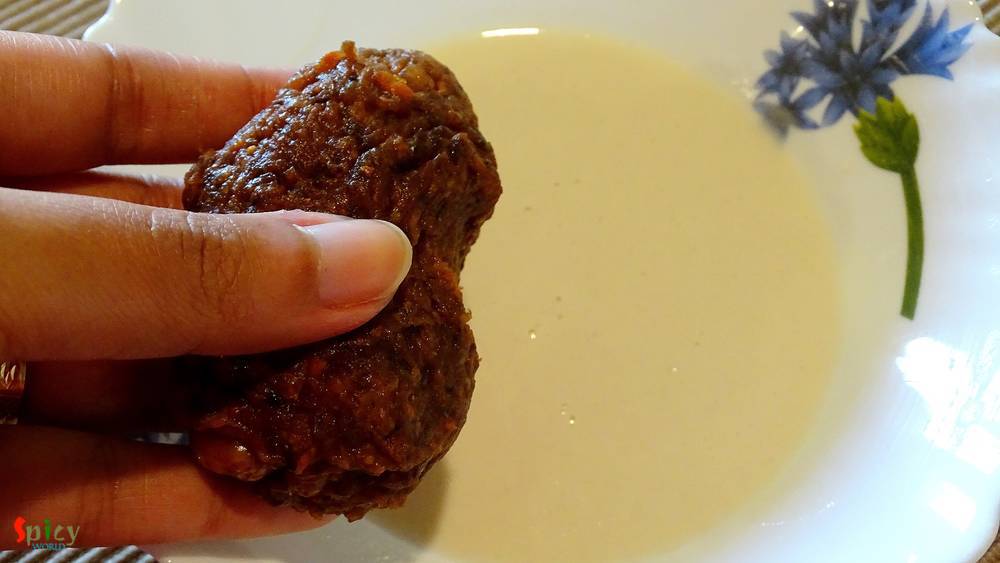 Then roll them in bread crumbs.
After finishing, let them rest for 10 minutes.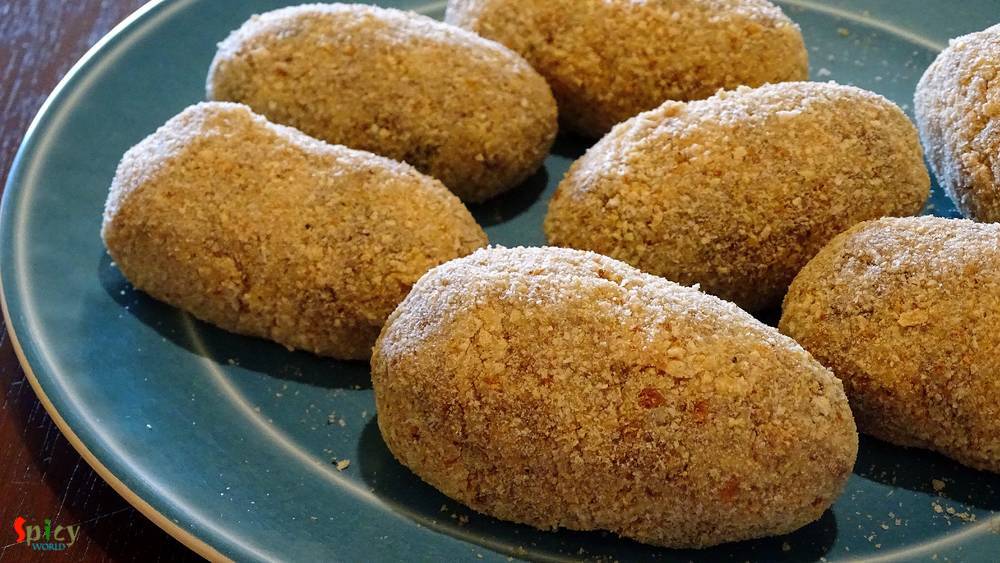 Then fry them in hot oil for 5 - 8 minutes.