Put the cornflour, salt, 1 Teaspoon of black pepper powder and 1 Teaspoon of chopped garlic in a mixing bowl. Mix well.
Then add chicken cubes and an egg. Mix well everything. Do not add water in the mixture.
Keep it in the refrigerator for 30 minutes to 1 hour.
Then heat a cup of oil in a kadai and fry the chicken cubes by littlt batches.
After frying keep them aside in a covered bowl.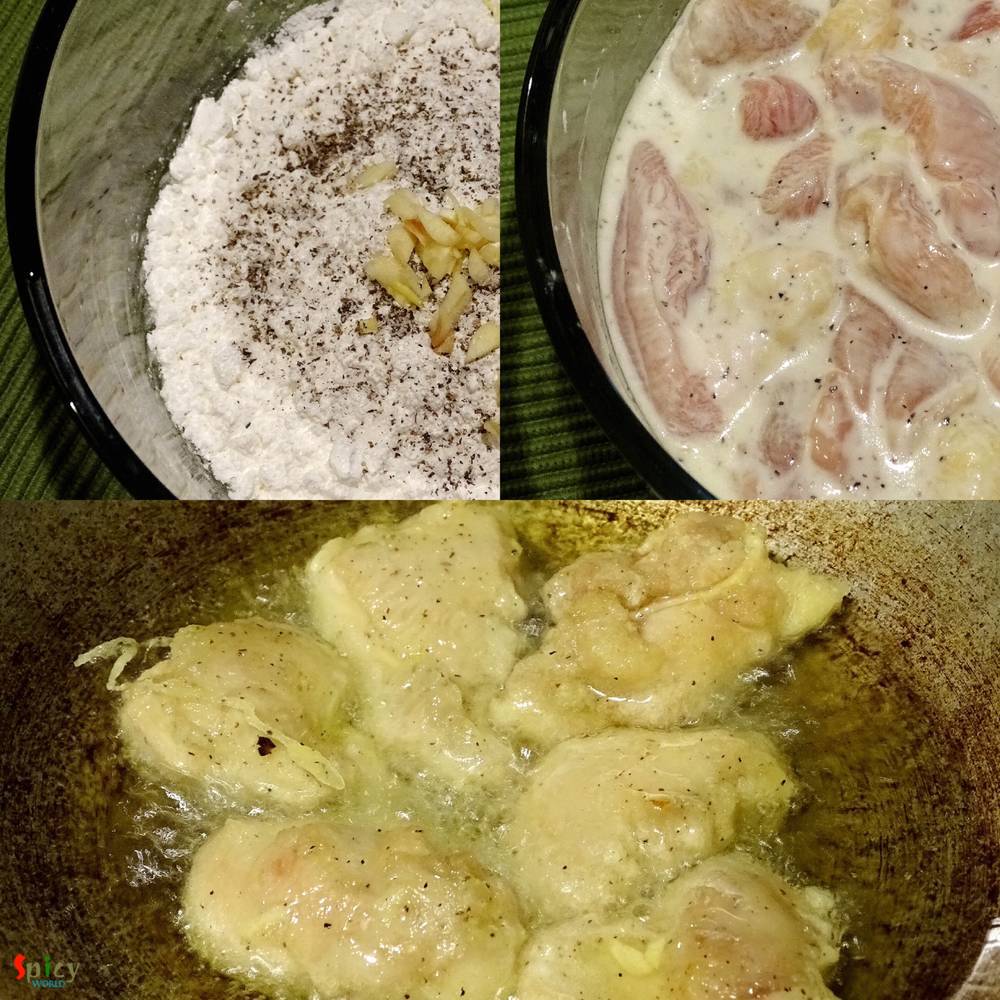 After that heat 3 Teaspoons of that frying oil and remove the remaining.
Add chopped garlic and green chilies. Saute for 40 seconds.
Then add cubed onion and capsicum. Fry them in high flame for 3-4 minutes.
Add the fried chicken pieces. Mix well.
Add all the above mentioned sauces, msg, salt and black pepper powder. Give it a good mix.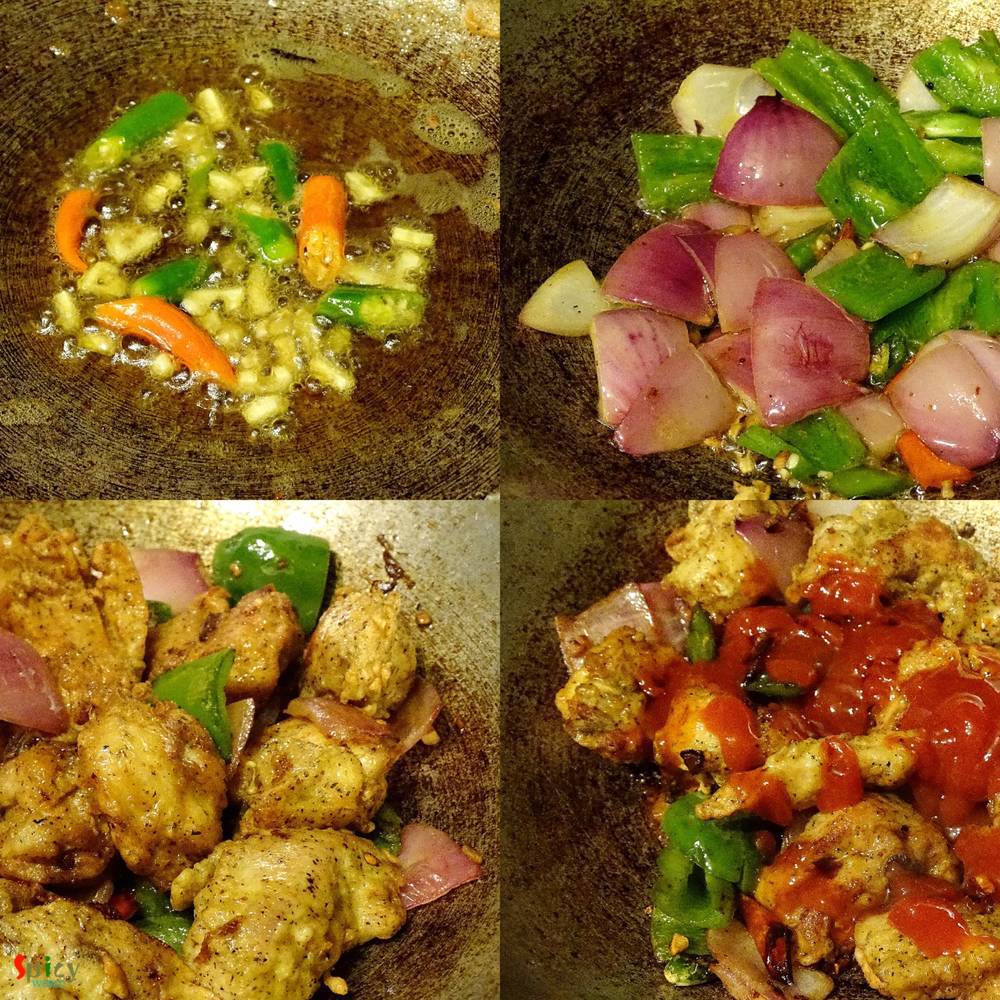 Lastly 1/4th cup of warm water / chicken stock, 2 Teaspoons of cornflour diluted water and sesame oil. Cook this in high flame for 4 - 5 minutes.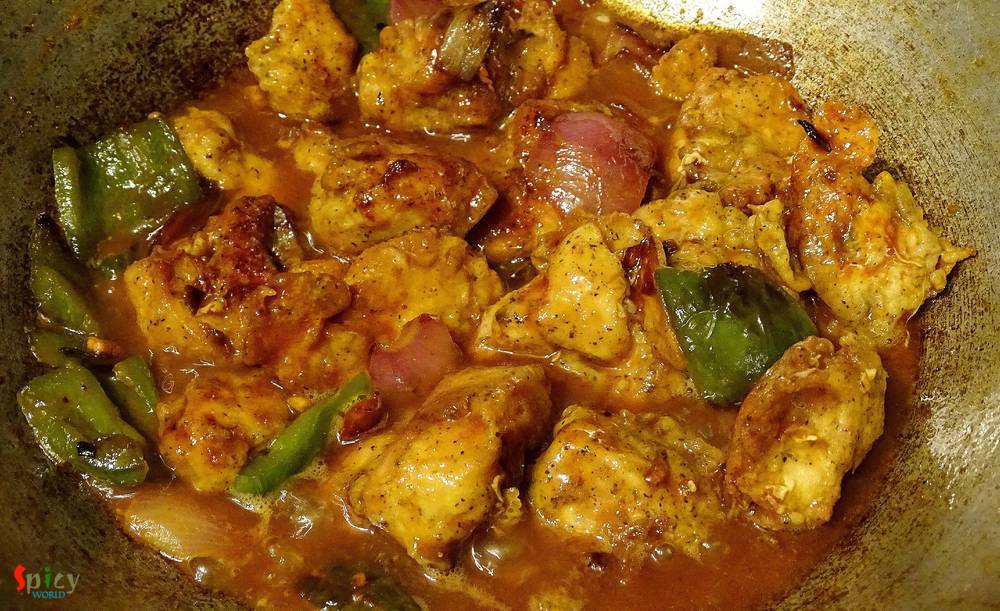 Turn off the heat and sprinkle some chopped spring onion.