Musur daaler Bora (Red lentil fritters)
By
Arpita
© 2020 Spicy World
Sep 26, 2015
According to me comfort food means hot plain rice, lentil soup (daal), one lemon slice, mashed potato with fried onion, one green chili and lots of 'red lentil fritters'. I know every person has their own comfort food. But isn't it become more comforter when your mom serve this plate with her love and care. It definitely is. I learned this recipe from her. Just give it a try.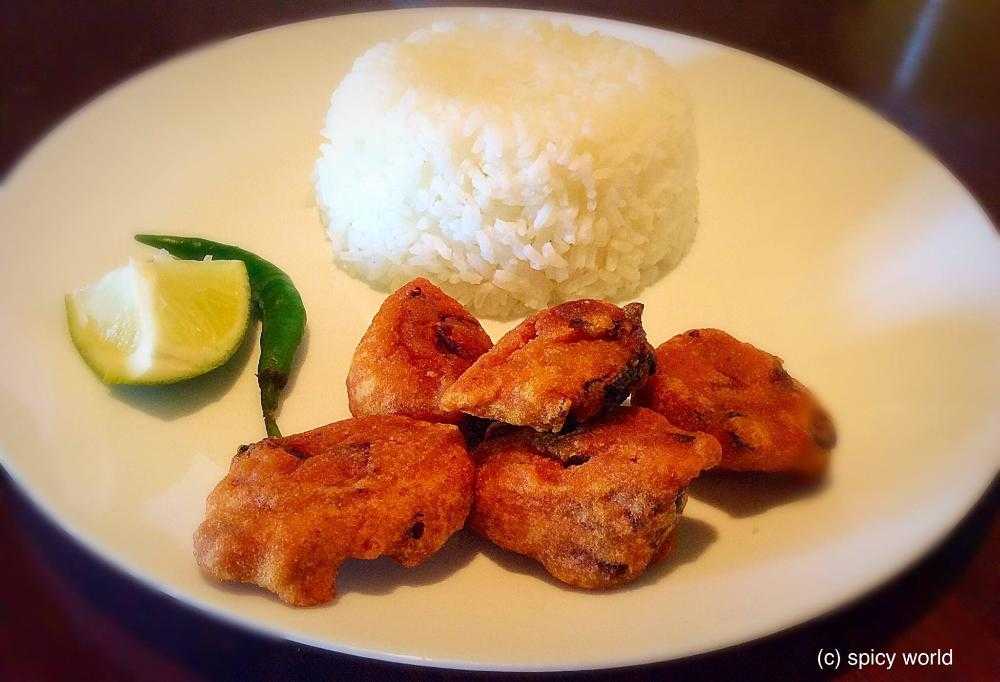 Ingredients
Red lentil (musur daal) 1 cup.
half onion finely chopped.
Two green chilies finely chopped
Finely chopped ginger and garlic 1 Teaspoon.
Salt.
Some water.
White oil for deep fry.
Steps
Wash the red lentils very well in cold water. Then soak this in water for 1 hour.
Then drain all the water from lentils.
Make a paste of soaked lentils and 5 Teaspoons water. The paste should be very thick.
Then put the paste in a bowl.
Beat the paste with your hand for 4-5 minutes. This is a very important step.
After that add onion, green chilies, ginger, garlic and salt. Mix it again with your hand for 3 minutes.
Adjust seasoning according to your taste.
Now heat oil for deep fry.
Put little amount of mixture in hot oil. Dont overcrowd the pan.
Fry this in medium flame until it gets red colour.
Remove the fritters in paper towel.
Your red lentil fritters is ready ...
Enjoy the crunchy fritters with hot rice and daal ...

All Images and Recipes are copyrighted to Spicy World.
For more recipes visit us at http://spicyworld.in