Banana Smoothie
By
Arpita
© 2020 Spicy World
Sep 23, 2015
Whoever like me love to eat banana, this drink is for them. This is a very healthy drink for summer. This needs very few ingredients. Hope you will like it.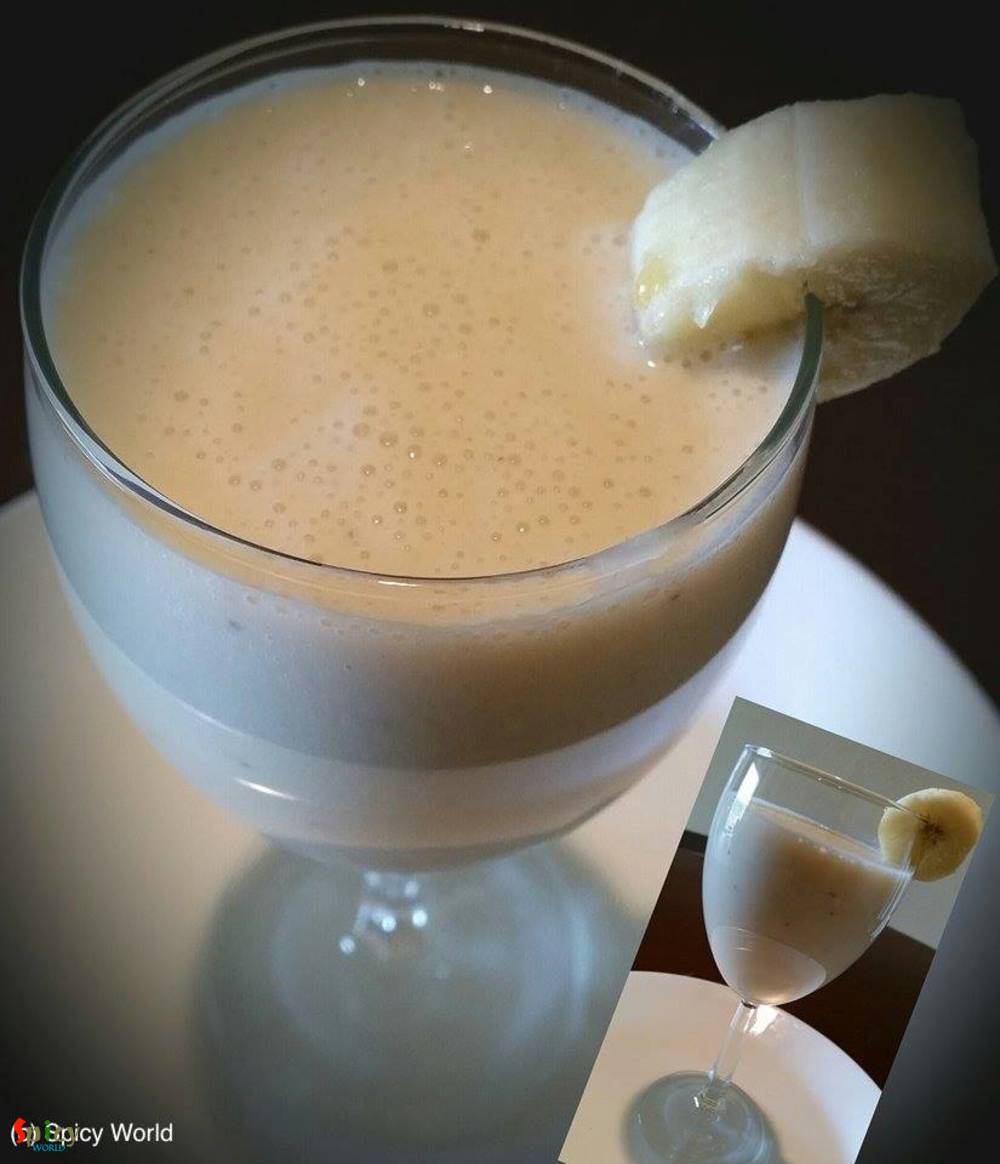 Ingredients
Two ripe bananas.
Hung curd 4 Teaspoon.
Whole milk 1 cup.
Sugar 3 Teaspoon.
Honey 1 Teaspoon.
Pinch of salt.
Ice cubes.
Steps
Take a blender. Put all the ingredients. Blend it very well.
Check the seasoning. Adjust the sweetness according to your taste.
Your banana smoothie is ready ...
Enjoy this as summer pleasure ...

All Images and Recipes are copyrighted to Spicy World.
For more recipes visit us at http://spicyworld.in