Chicken Salad Sandwich
By
Arpita
© 2020 Spicy World
Sep 20, 2015
I learned this recipe from one of my friend. When I lived in New Jersy she used to make this sandwich for her kid. This is a really healthy breakfast. You can make this any time at your home.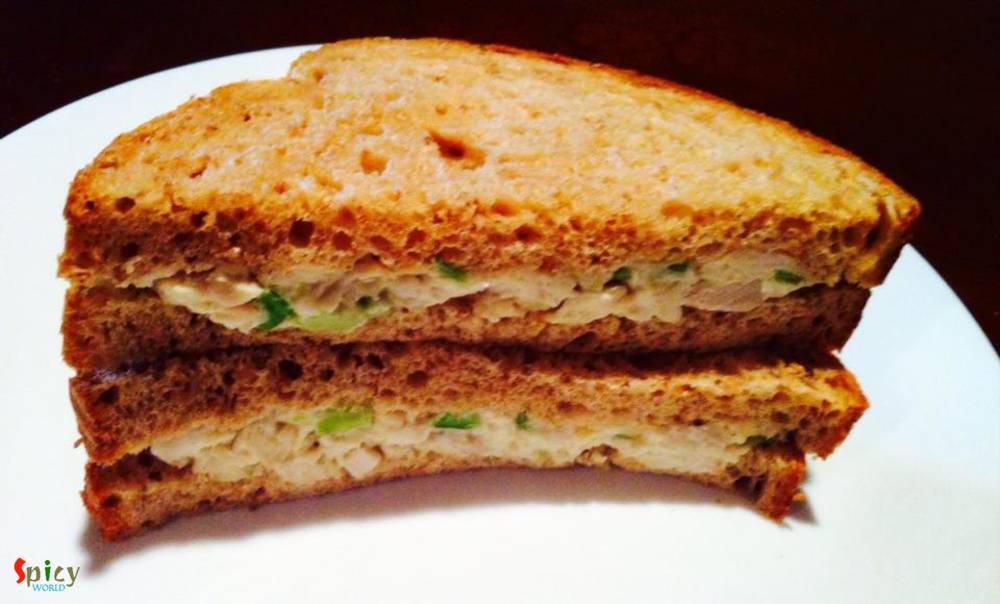 Ingredients
Boiled boneless chicken chopped.
Some chopped celery.
Mayonaise 3 Teaspoon.
Sour cream 1 Teaspoon.
Salt.
Ground black pepper 1 Teaspoon.
Any choice of bread.
Steps
To make the salad take a bowl. Put chopped chicken, celery, mayonaise, sour cream, salt and black pepper. Mix it gently and very well.
Take a bread then apply some salad and cover this with another bread. Cut the sandwich into half.
Your chicken salad sandwich is ready ...
Serve this as breakfast or any time snacks.

All Images and Recipes are copyrighted to Spicy World.
For more recipes visit us at http://spicyworld.in