Mango Smoothie
By
Arpita
© 2020 Spicy World
Sep 18, 2015
This is a very refreshing drink in summer. In India we call this Mango Lassi. My favourite summer fruit is mango. You can make many kinds of drink, dessert with mango. So let's try this.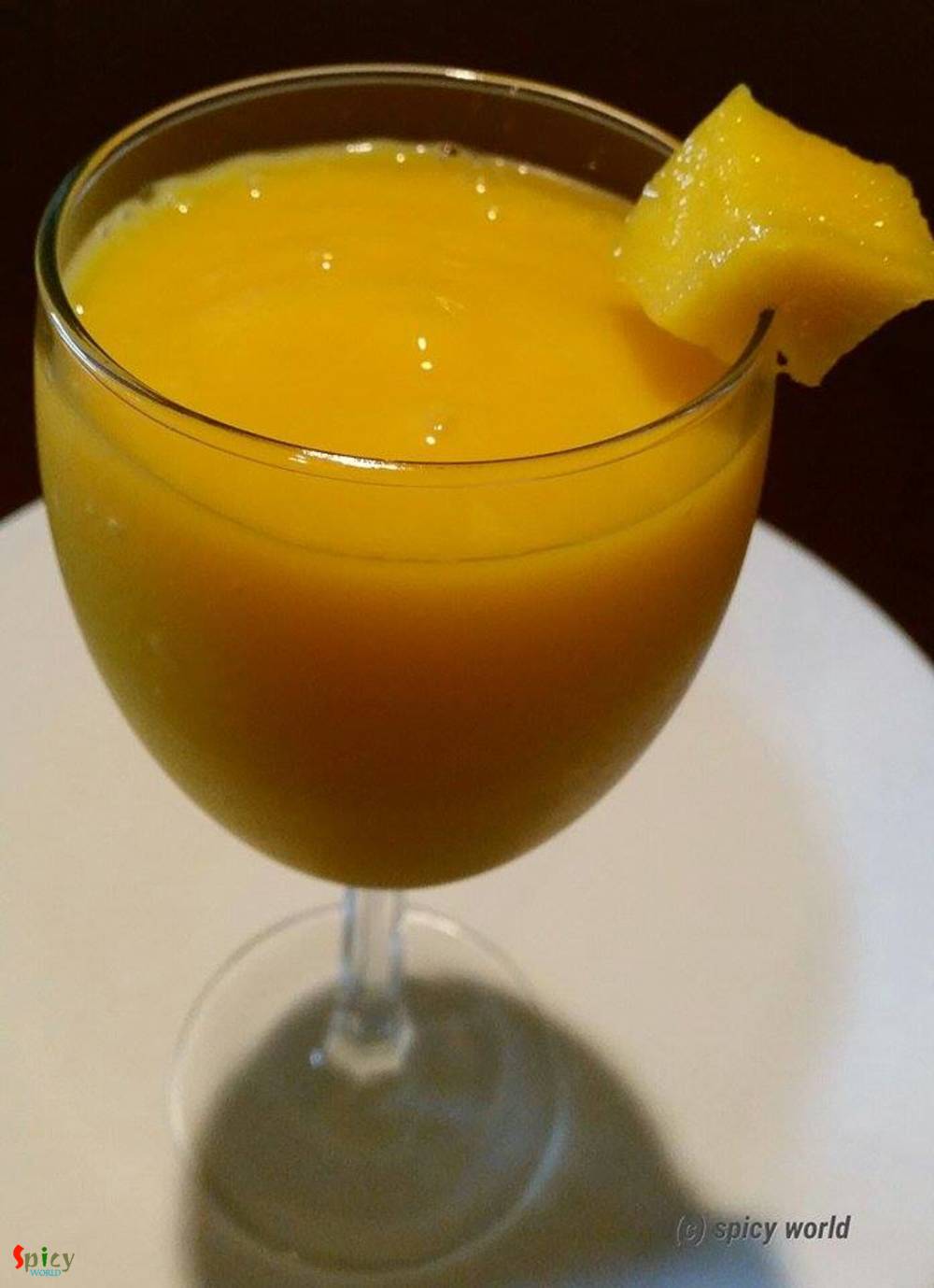 Ingredients
Two ripe mangoes cut into small cubes.
Whole milk 1 cup.
Yogurt 1 cup.
Salt and sugar.
Two ice cubes.
Steps
Put the mango cubes in the freezer for 1 hour.
Take a blender put the mango cubes, milk, yogurt, pinch of salt and 3 Teaspoons sugar. Blend it very well.
Adjust the sugar with the sweetness of your mangoes.
Your mango smoothie is ready ...
Enjoy this with a ice cube on top of it ...

All Images and Recipes are copyrighted to Spicy World.
For more recipes visit us at http://spicyworld.in