Mutton Stew
By
Arpita
© 2020 Spicy World
Oct 20, 2015
During summer we generally avoid to eat rich food. But when it comes to mutton, the decision become difficult ?. For this kind of situation 'mutton stew' is the perfect food for all. The recipe is very simple and have some mild flavours. You will love this when you make it.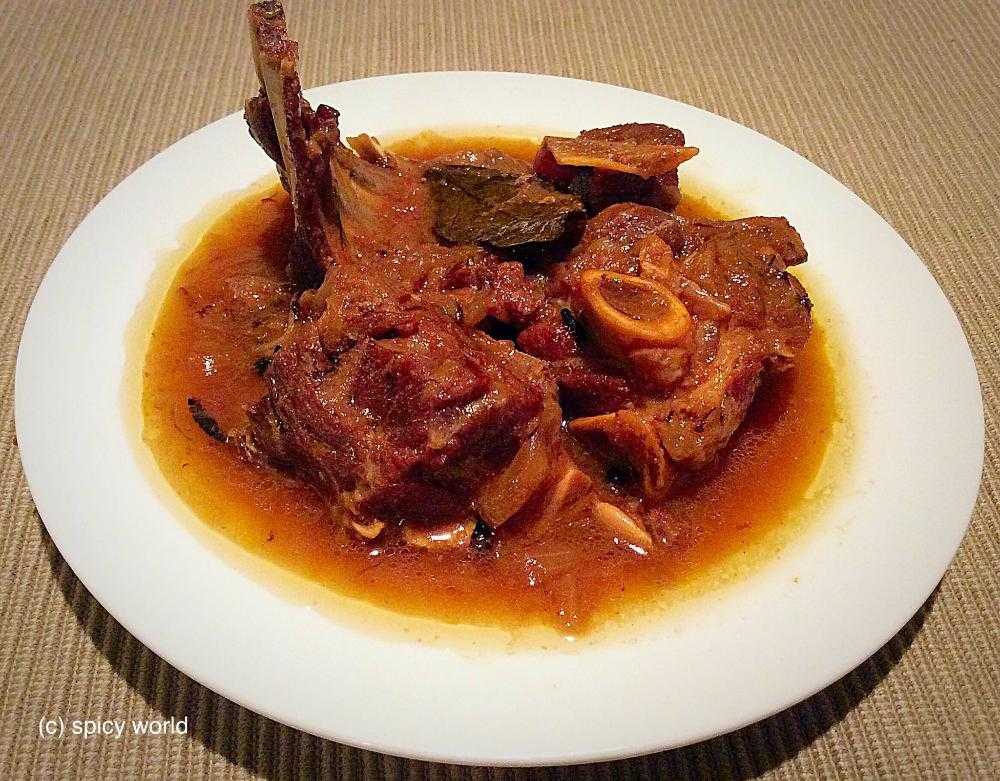 Ingredients
10 pieces of mutton.
6 Teaspoons of hung curd.
1 onion thinly sliced.
1 Teaspoon of ginger and garlic paste.
2 green chilies.
3 Teaspoons of white oil.
3 green cardamoms.
2 bay leaves.
2 Teaspoons turmeric powder.
Salt and sugar.
Warm water.
Steps
Marinate the mutton pieces with hung curd, ginger and garlic paste, 1 Teaspoon turmeric powder and some salt for 2-3 hours.
Then heat oil in a pressure cooker.
Add the bay leaves and green cardamoms. Saute it for a minute.
Then add the onion slices. Fry this till golden.
Add the marinated mutton. Mix it well for 6 minutes.
Add some salt, pinch of sugar, green chilies and remaining turmeric powder. Mix it for another 6 minutes.
Add 2 cups of warm water and cover the cooker. Wait for 6 whistles or until the meat is done.
Your Mutton stew is ready ...
Enjoy this with toasted bread or white rice ...

All Images and Recipes are copyrighted to Spicy World.
For more recipes visit us at http://spicyworld.in