Oreo Milkshake
By
Arpita
© 2020 Spicy World
Oct 20, 2015
Whenever my tummy craving for sweet snack, Oreo is my first choice. I also love to drink milkshake during summer afternoon. Every friday after returning from office 'he' wants special snacks / drinks. Last friday I made a milkshake with oreo and it was a total hit. Try this in your kitchen and impress your family.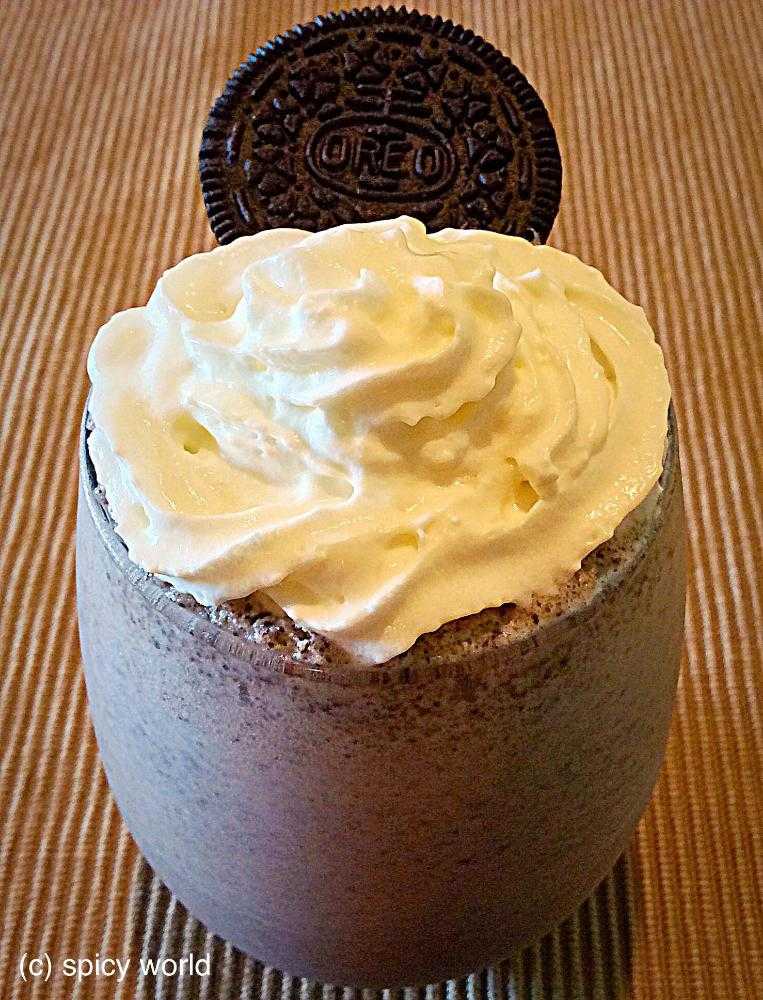 Ingredients
6 oreo biscuits.
1 cup of chilled milk.
2 scoops of vanilla icecream.
1 Teaspoon vanilla essence.
2 Teaspoons chocolate sauce.
Whipped cream for garnishing.
Steps
Put milk, icecream, essence and chocolate sauce in a blender. Blend it for 2 minutes.
Then add oreo biscuits. Again blend this for 3 minutes.
Your Oreo milkshake is ready ...
Enjoy this milkshake with some whipped cream on top.

All Images and Recipes are copyrighted to Spicy World.
For more recipes visit us at http://spicyworld.in