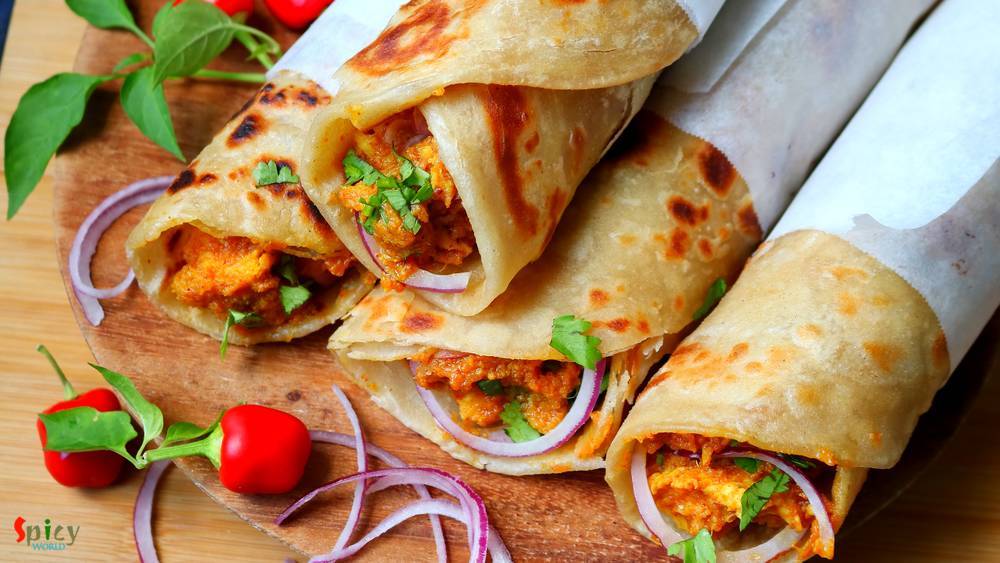 Mar 31, 2020
Chicken Bhuna is a popular Indian chicken dish all around the world. Bhuna means slow cooking with oil and spices. Bhuna Chicken is considered as a main course item. In Kolkata Kathi rolls are very popular street food item. You can get various kinds of rolls like Egg roll, Chicken kabab roll, Mutton roll, Paneer roll etc. They all tastes delicious. I punched the two ideas and created this Bhuna Chicken Rolls. This is my version of Bhuna Chicken roll and I am telling you it will definitely blow your mind. The taste and texture of the rolls are amazing. You can easily serve them as a brunch or dinner. Do give it a try and let me know how it turned out for you.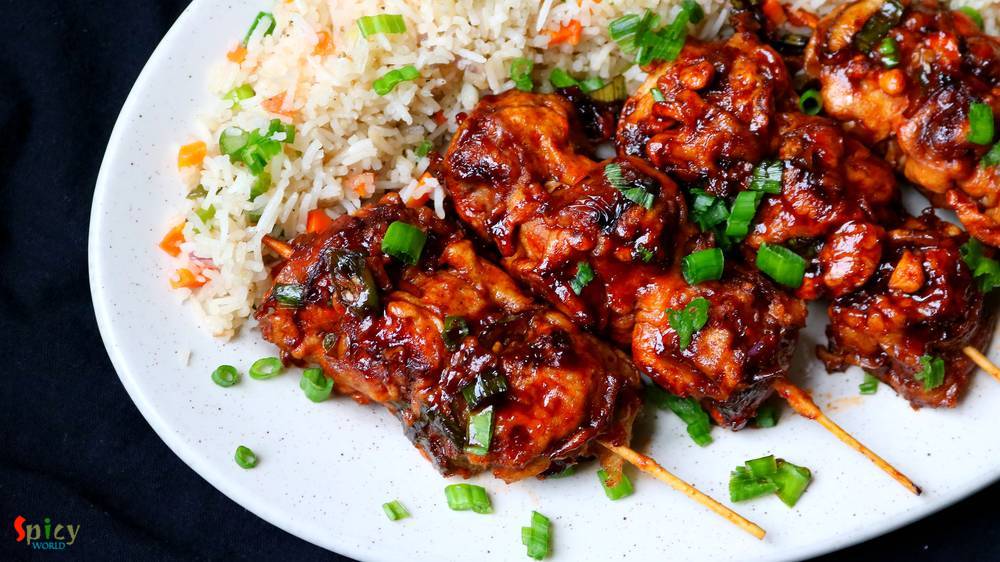 Mar 30, 2020
Basically Chicken Satay is a dish from Thai cuisine, where small pieces of meat or fish cooked on a stick, and served with a spicy peanut sauce. But what today I am sharing is different than this one. Nowadays, if you see menu cards of Bengali weddings, Chicken Sathe will be the most common item. They serve Chicken Sathe as starter. First time I had it in a wedding and I was like wo! what a flavor and idea! In this Chicken Sathe recipe, marinated bite size chicken pieces will be skewered with onions and capsicums, then they will be batter fried until golden and lastly we will toss them in a spicy brown sauce. Believe me, you will be impressed with the end result. You can make it with fish or paneer also. Give this recipe a try and let me know how it turned out for you.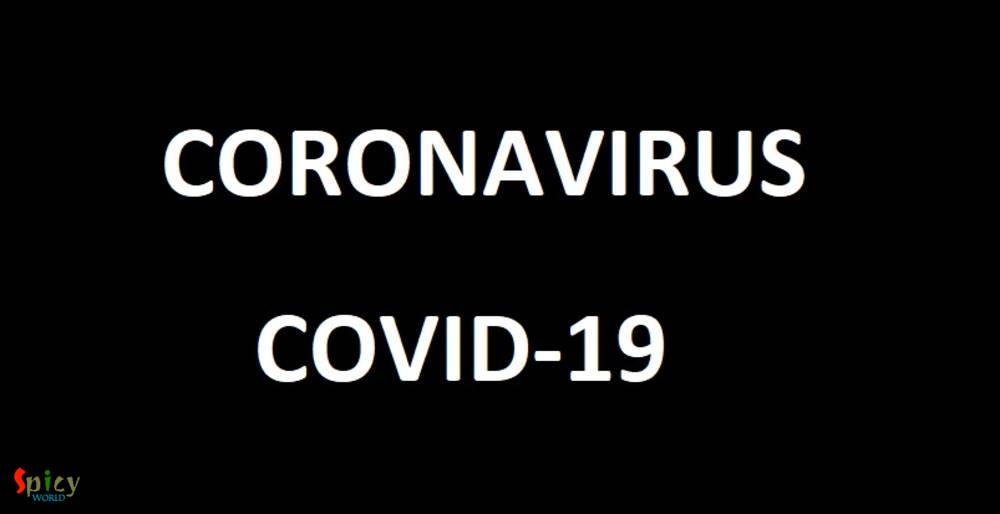 Mar 30, 2020
World is going through very critical time, the Corona Virus (COVID-19) has become a pandemic across the globe affecting 199 countries (as on March 29). This virus doesn't care about the religion, cast or financial status of any person or country. We all must be self aware and needs to build solid habit of maintaining self-hygiene. This blog will be completely diffetent from our other regular blogs, this will not have fancy food photographs, videos or our travel experience. We want every reader to please please follow the government and WHO defined guidelines in this time of crisis to avoid the upcoming turmoil in global economy. Whatever posts we are now making are either from old pics/videos or was from under processing content from previous time. We do respect and are aware that lots of common people are not having enough food for their family due to the lockdown in India. We do feel about them and we will make all possible effort to help any individuals whatever extent we can.

covid-19
Feb 12, 2020
Mutton Rezala is a very popular dish from Mughlai cuisine. In this Rezala recipe medium sized mutton pieces will be cooked in a white, creamy, nut based rich gravy. 'Rezala' goes best with naan, biriyani, rumali roti or paratha. I have already posted several recipes on 'rezala'. The dish has a very unique taste. It is neither very spicy nor sweet. I made this last week and thoroughly enjoyed it with plain rice. Try this easy recipe in your kitchen and enjoy a lovely dinner with your family.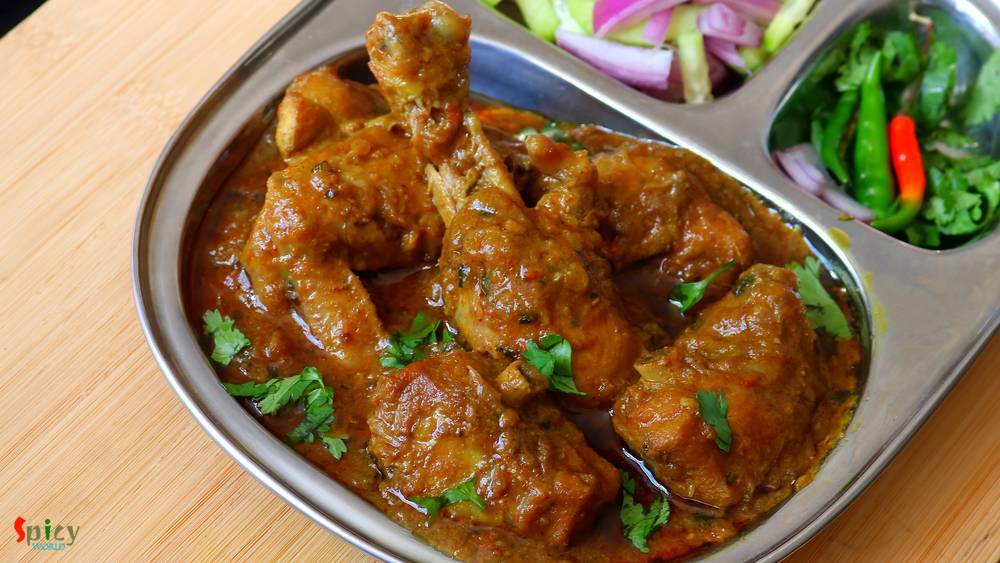 Jan 29, 2020
I love the buttery aroma of Kasuri Methi (dry fenugreek leaves), it makes almost every curry flavorful. Methi (fenugreek) seeds also has a great aroma but it tastes bitter. If you know how to use it properly then it can make big differences in taste and flavors. I cooked this Chicken Curry yesterday and it was a blast. Kasuri methi Murg Masala goes best with plain roti or rice. Please give it a try and let me know about your experience.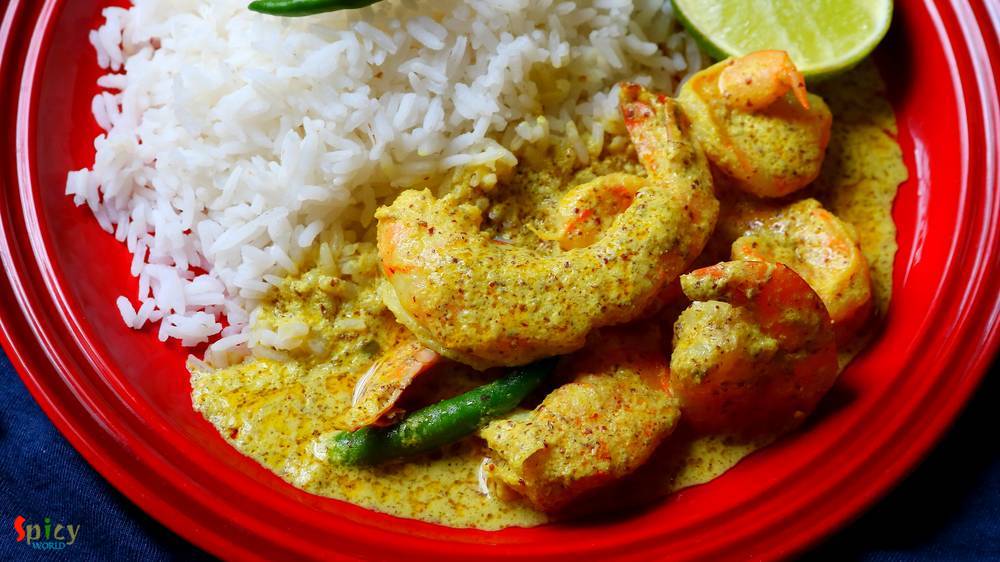 Jan 27, 2020
Bhapa means steamed. There are so many fish curry recipes in Bengali cuisine which calls for 'mustard' / sorshe, this particular item is a jewel. Fresh flavor of mustard oil and green chilies goes so well with shrimp. With some steamed rice this 'sorshe chingri bhapa' tastes best. You can make this with fish fillet or paneer also. If you are a shrimp lover and also don't know about this dish, then trust me and give it a try ... you can thank me later !