Feb 12, 2020
Mutton Rezala is a very popular dish from Mughlai cuisine. In this Rezala recipe medium sized mutton pieces will be cooked in a white, creamy, nut based rich gravy. 'Rezala' goes best with naan, biriyani, rumali roti or paratha. I have already posted several recipes on 'rezala'. The dish has a very unique taste. It is neither very spicy nor sweet. I made this last week and thoroughly enjoyed it with plain rice. Try this easy recipe in your kitchen and enjoy a lovely dinner with your family.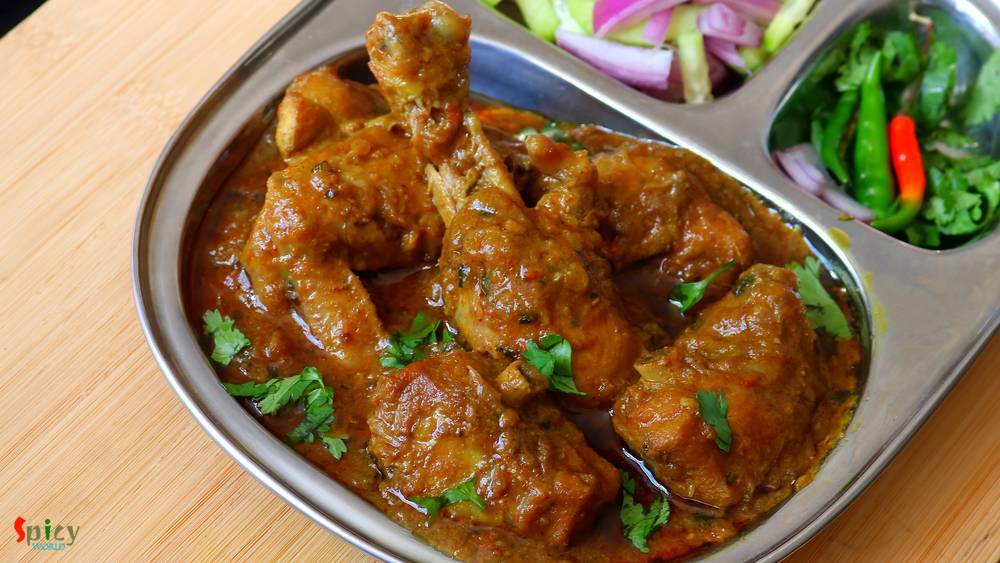 Jan 29, 2020
I love the buttery aroma of Kasuri Methi (dry fenugreek leaves), it makes almost every curry flavorful. Methi (fenugreek) seeds also has a great aroma but it tastes bitter. If you know how to use it properly then it can make big differences in taste and flavors. I cooked this Chicken Curry yesterday and it was a blast. Kasuri methi Murg Masala goes best with plain roti or rice. Please give it a try and let me know about your experience.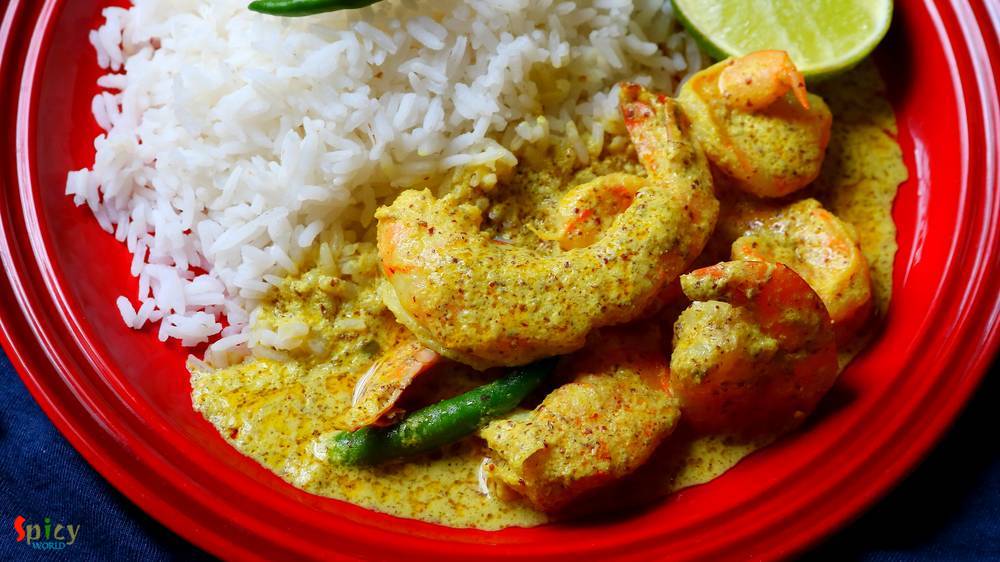 Jan 27, 2020
Bhapa means steamed. There are so many fish curry recipes in Bengali cuisine which calls for 'mustard' / sorshe, this particular item is a jewel. Fresh flavor of mustard oil and green chilies goes so well with shrimp. With some steamed rice this 'sorshe chingri bhapa' tastes best. You can make this with fish fillet or paneer also. If you are a shrimp lover and also don't know about this dish, then trust me and give it a try ... you can thank me later !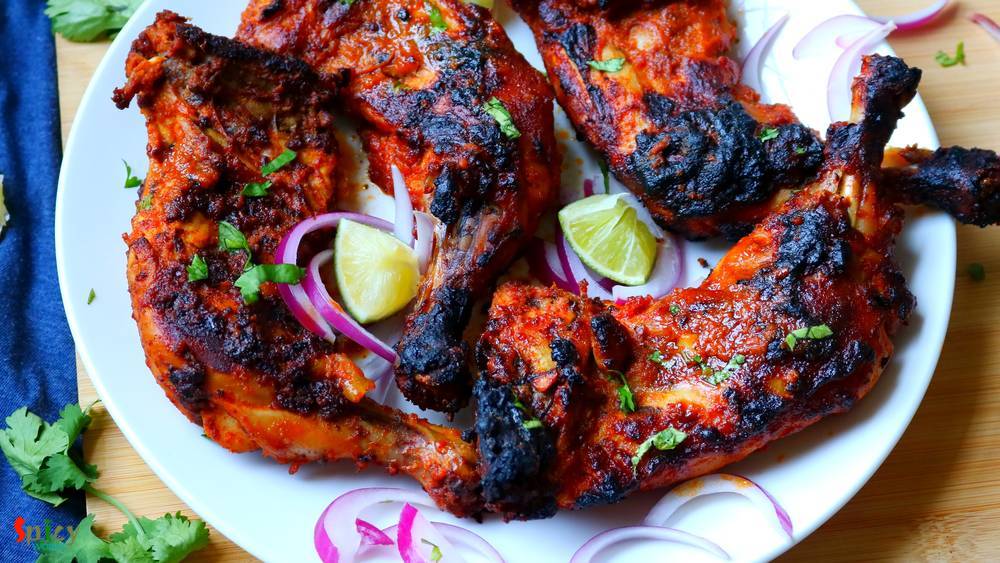 Jan 18, 2020
Tandoori chicken doesn't need any explanation. Its very popular in India and nowadays all over the world. There was a rumor that without 'tandoor/oven' you cannot make tandoori. But believe me today I am sharing 'oven method and stove top method' of making tandoori chicken. 'Tandoor' means oven made with clay and the heat comes from charcoal. In restaurants the actual tandoor flavour comes when juices of chicken drops on the charcoal, it creat a nice smokey flavor. You will fall in love with those charred, spicy chicken legs. Please give this recipe a try at your home and prove the rumor wrong!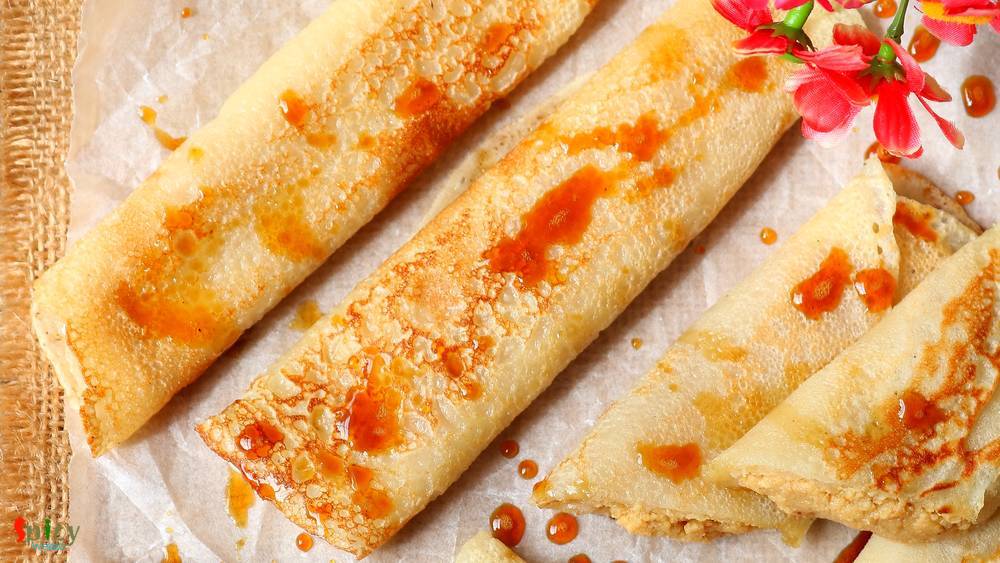 Jan 14, 2020
During sankranti apart from Rosh Bora my another favorite is Patisapta. It is very similar to Crepe. You can stuff the Patisapta with various kinds of stuffing like kheer, coconut mixture, sandesh, naru etc. The batter of Patisapta is lightly sweetened with sugar or jaggery and the stuffing has to be sweetened with jaggery only. The right proportion of the ingredients and the freshness of the stuffing is the secret of the recipe. Do give this a try and let me know how it turned out for you.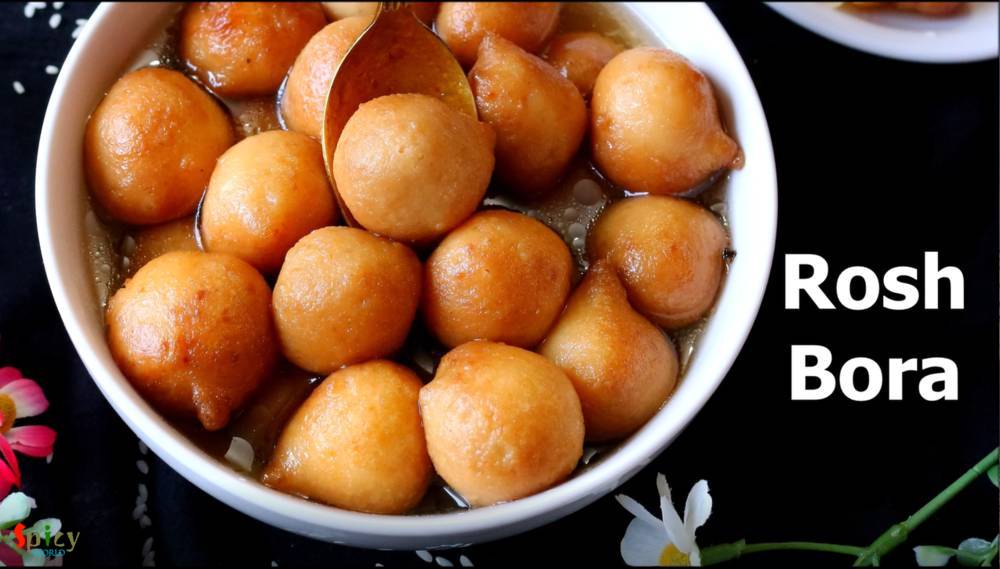 Jan 13, 2020
Makar means Capricorn and Sankranti is transition. We celebrate Makar Sankranti on 14th January every year. In Bengal it is called 'poush sankranti'. The Goddess Lakshmi is usually worshiped on the day of Sankranti. Every part of India celebrates the same festival with different name and food. According to Hindu Shashtra this day marks the termination of the Winter season and the beginning of a new harvest season. From childhood, I love this festival. My grandma and ma makes so many varities of sweet and savory food like 'pithe', 'dudh puli', 'bhaja pithe', 'soru chakli', 'ashke', 'patisapta', 'kholachi' etc with their love and affection. Each and every dish tastes delicious. 'Ros bora' is another sweet which we make on this special occasion. My father is a big fan of 'ros bora'. The dish needs a little effort but the end result will satisfy you. I made this sweet dish to celebrate 'makar sankranti'. Hope you will all enjoy this festival with lots of sweets.