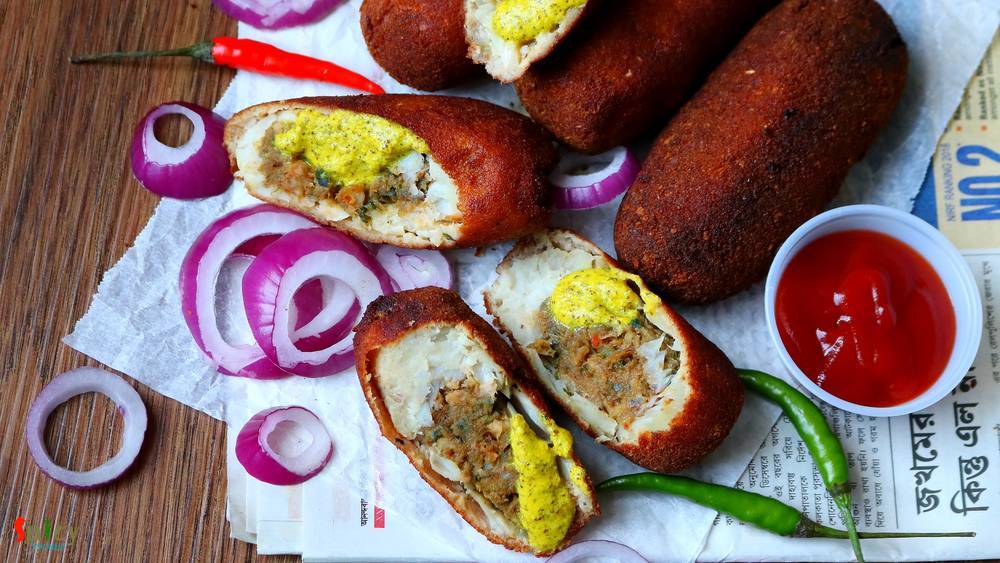 Aug 21, 2019
If you have any Bengali friend in your gang then I guess you already know that he / she has a thing for fish, football and rabindra sangeet. We eat fish in many forms like thick curry (kaliya), thin curry (jhol), batter fried, shallow fried (mach vaja), steamed version (vapa) and so on. One of the popular among them is 'fried fish'. Now in this category also we have so many variations. The most simple one is shallow fried marinated (with salt and turmeric) fish and the complicated one is 'Fish Roll'. In this recipe fish fillets will be stuffed with spicy fish and shrimp filling then they will get a coating of breadcrumbs and at last deep fry them until golden ... it's the example of our ultimate love towards fish ?? . The hard part is making the roll, except that step, everything is easy. The taste of fish roll is phenomenal. You just need to give one bite to understand it's deliciousness.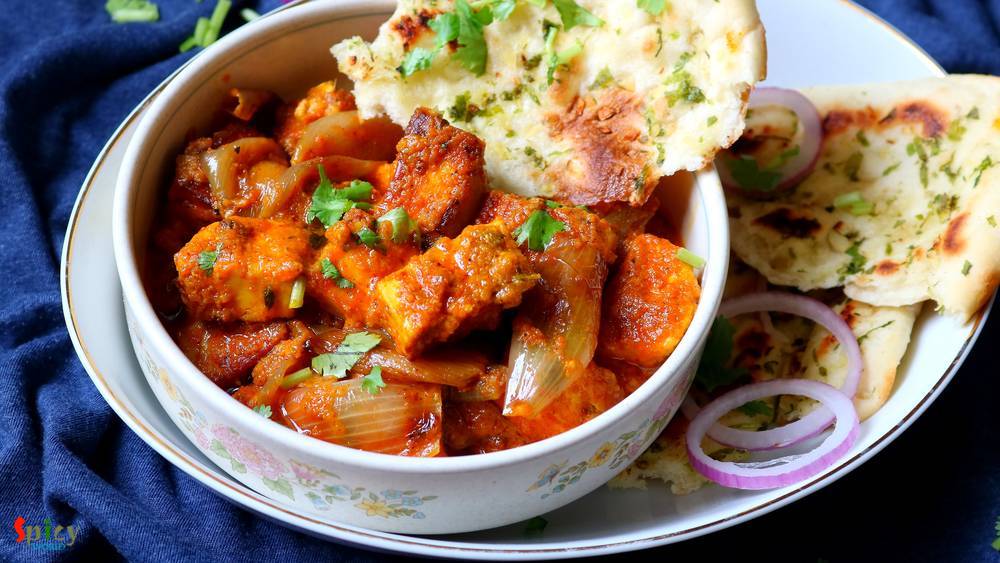 Aug 15, 2019
Dopyaza means double the amount of onion. Paneer Dopyaza is a North Indian Paneer gravy preparation which has a thick, creamy sauce along with soft Paneer cubes and slight crunch of onion. In this recipe onions will be added twice in two different forms. It goes best with naan, roti or jeera rice. Do give it a try and let me know how it turned out for you.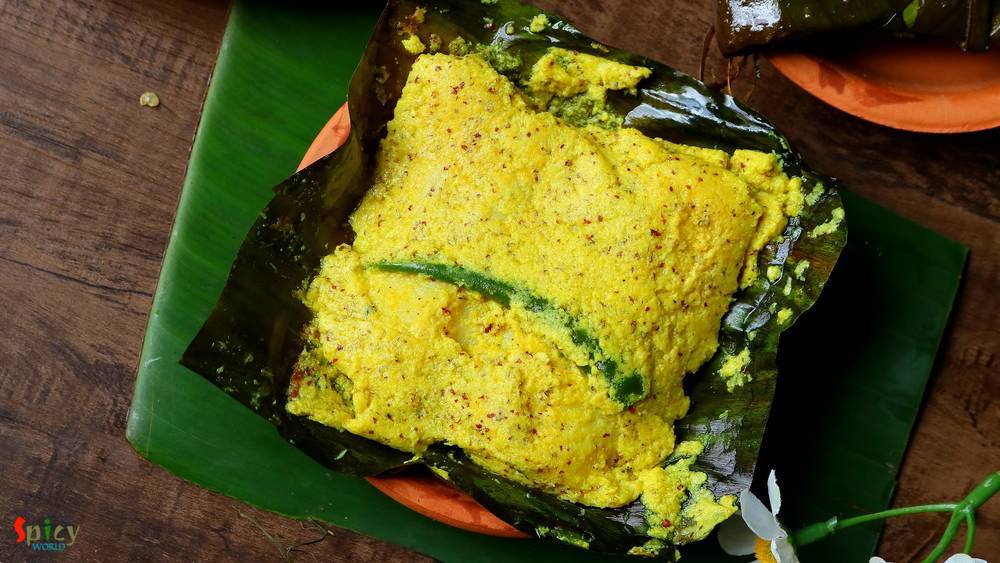 Jul 30, 2019
Fish paturi aka Macher Paturi is a traditional Bengali recipe in which any white fish fillet (bhetki or swai or basa is preferable) or shrimp or Hilsa is cooked by wrapping in banana leaf. The word 'Paturi' comes from the Bengali word Pata or Leaf. Almost any Bengali function or good old Bengali restaurant is incomplete without Paturi. You can either steam them or fry them. But I like the fried version. You will need the freshest quality of fish for this recipe. Do try this in your kitchen and let me know how it turned out for you.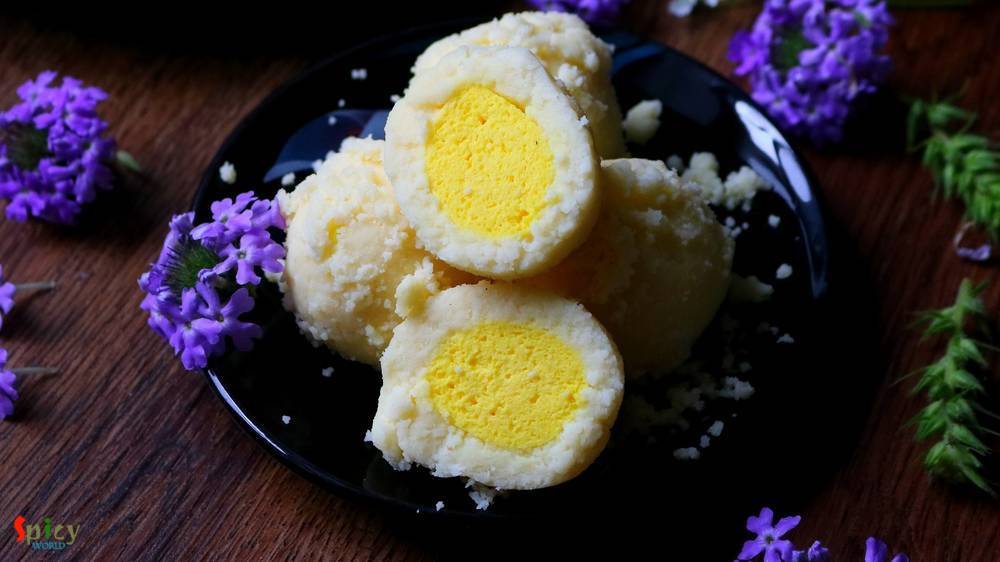 Jul 25, 2019
Kodom or Kadamba is basically the name of a flower which has a round shape and very bright yellow color. The sweet Kheer Kodom (also known as Ras Kadam) has three layers. First one is grated mawa, second one is lightly sweetened mawa and the final one is juicy roshogolla. Yes its a three layered dessert and it tastes delicious! You can make this recipe with store bought rasgulla also but I made them from scratch. Do give this unique recipe a try and let me know how in turned out for you.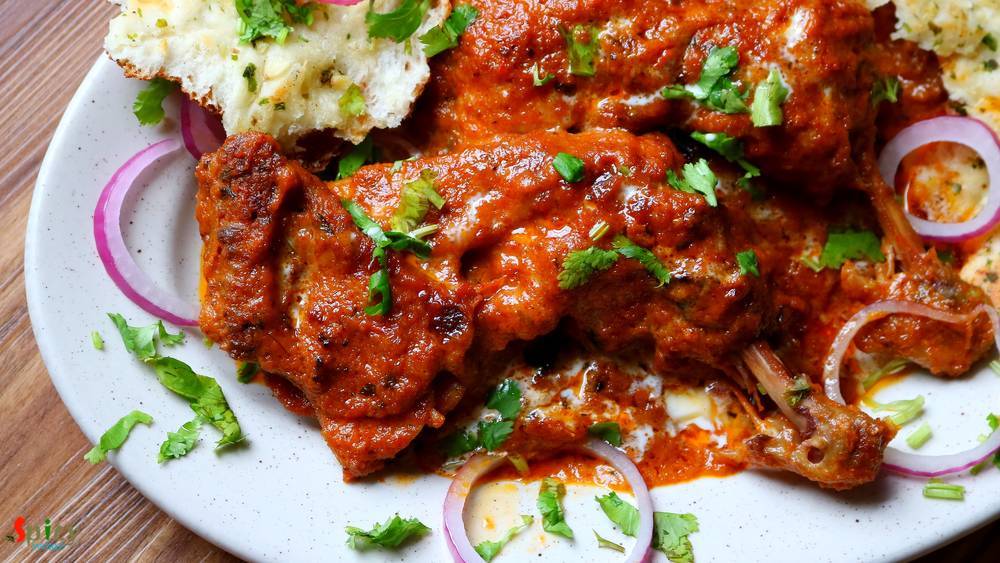 Jul 17, 2019
As you know Dhaba means road side food joints. Their ambiance and kitchen are not very sophisticated rather more simple and rustic. Dhaba style Butter chicken has spicy, rich, colorful gravy with generous amount of butter and their chicken pieces has very smokey flavor. Overall I love this version of Butter Chicken with some Garlic naan or Jeera rice. Do give this recipe a try and let me know how it turned out for you.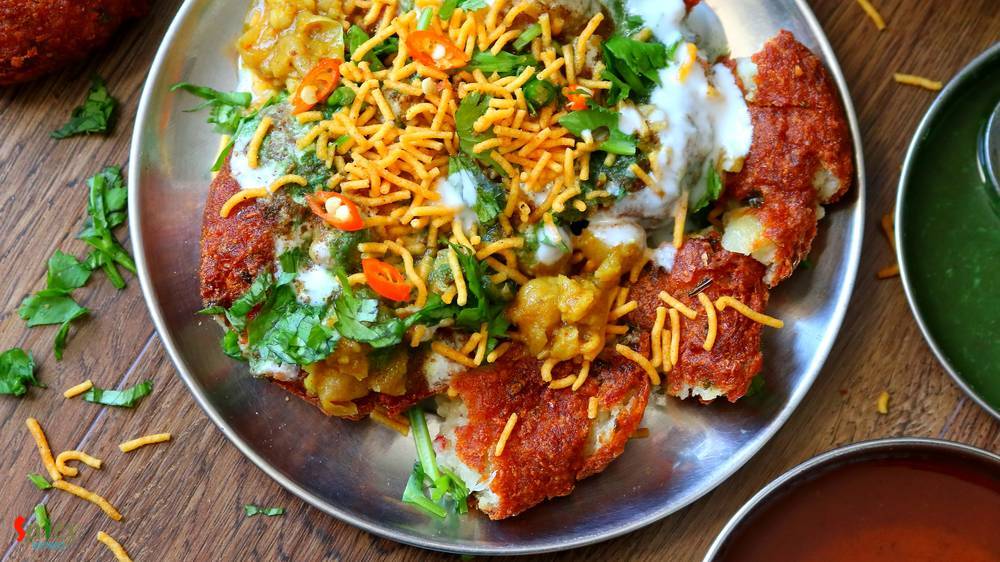 Jul 9, 2019
Aloo tikki means Potato cutlets. Aloo tikki chaat is a mouth watering snack from North Indian cuisine. Main trick about this recipe is to make crispy and crunchy tikkis. If they become soggy, the chaat will not come out that tasty. Usually these tikkis are served with Chana masala (chickpea curry), Yogurt, Tamarind chutney, Green chutney and Sev. Do give this recipe a try and let me know how it turned out for you.